What's one of the best ways to get noticed online? Investing in online listings management to help your SEO
Everyone is online these days, which means that you should be utilizing every marketing tool available to increase your visibility on the web. Cardinal business listing services can help.






There are many components to getting your business noticed on the internet and rising to the top of search engine rankings….are you utilizing all resources available to you? While a basic digital marketing strategy may include lead nurturing techniques, content creation, and investing some dollars in AdWords, many people forget that half of your strategy should be about gaining awareness and one of the most efficient ways to do that is to utilize other websites and partners to help promote your business.
Since online word-of-mouth is so prevalent these days, taking some time to make sure that your company is accurately represented online will help you gain prospects' trust and business. However, many in house marketers are already spread thin so taking the time togo through and update hours of operation, your redesigned website, current offers, and more across all online listing platforms can be too much of a burden.
Luckily, Cardinal online listing services can help. We take the time to learn more about your business and its goals, and then get it listed online where people are most likely to find you. For instance, have you ever searched for a brick-and-mortar business on Google and seen a little right hand sidebar showing photos, a map, a short description, phone number, website, and reviews related to the location? This is a Google business listing that offers an easy-to-view snapshot of all of the information that a prospect needs to want to come visit you in person.
Which is why you want to claim your business listing before anyone else does so that an unknown party doesn't falsely misrepresent your business. But then you must manage it.
Cardinal business listing services does just that by taking the time to give your company a presence on the most searched business listing sites and then making sure that all your information available to consumers is accurate and up-to-date.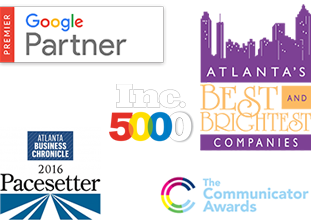 Talk to a Digital Marketing Expert
Powerful
Online listings management

with Cardinal

Whether you're a lawyer looking to find the perfect clients or a plumbing service trying to find work in a certain area, the Cardinal online listing services team gets your name out there in all the right places.

We promote your business where your customers are hanging out
There are dozens of online guides and directories that are always looking for new businesses to promote and what's new and exciting in any area. So, whether you are looking to increase your presence on Angie's List, TripAdvisor, or the local Yellow Pages, we will get you in the places where your customers are most likely to find you.

If you can't beat 'em, join 'em
Sometimes trying to outbid major online businesses such as Groupon, LivingSocial, and Yelp in the search engine rankings is just going to be hard to do without a huge AdWords budget. Therefore, if you don't have the thousands of dollars to spend on beating out a big online digital company like that, then figure out how you can work with them so at least when they click on another website, they find you and you can start your own conversation with those customers.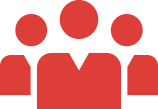 Maintain consistency across all platforms
One of the main things about listing your business on several different online platforms is that if you make a change to your business (especially in hours of operation) that the change must be everywhere to maintain consistency. It can be frustrating for a customer to Google your business and see that you're open at 7am and then show up at 7 to find that you're closed. It is equally frustrating to the business owner to have posted the change to their website but that the customer relied on Yelp to get their information. But since you're busy running your business, you probably don't have the time to spend hours online to try to make everything right across all platforms. Fortunately, at Cardinal online listings services, we do.
WHEN YOU GOOGLE YOUR NAME, WHAT COMES UP?
If your name shows up in the number one spot of the search engine rankings, congratulations! You are on the right track, but it still doesn't hurt to list your business in some local directories to generate some added SEO.
And if your competitor shows up? Uh-oh, it looks like we have some work to do. Along with creating organic content on your website such as blog posts and landing pages, it won't hurt to get backlinks and other websites listing your business to boost your SEO.
When you choose Cardinal as your business listing services agency, you get…
An agency that listens
Yes, we'll write your content and help manage your listings, but we want to do more than that. We want to hear your big ideas for the directories and websites that you think will be most effective, because let's face it, no one knows your customers as well as you do. Let us be a part of learning about your customers and business and then combine that with our experience to generate a boost in ROI.
Our total attention
It takes time and care to build a partnership that works, and we are willing to invest that time into your company's success. We can hop on a video call and sit with youif you need to develop a winning online listings campaign that suits your unique market strategy.
Knowledgeable content marketing specialists
Our team is never too busy to answer your questions. After signing a contract, we pair a business listings management specialist with your business and workside-by-side to make sure that you are getting the results you need.
Fast, honest reporting
Receive reports on the results of your online listings strategy whenever you need them. We are available 24/7 to make any adjustments or talk about the success of your campaign.



3,96M
in revenue

379,2%
return on investment

average cost
per order across
social channels
$2.49


173,880
digital leads in 9 months

blended cost per lead $3,94

ranked #1 in local map listings in 50% of searches
Ready to Rise Up on the Internet?
Fill out the form to get started!