Attract new customers and keep them around for a while with Inbound Marketing Agency
There are many ways to attract new customers, but you need a solid inbound marketing company who understands what it takes to keep them coming back for more. We're here to help.






There are a lot of facets to digital marketing, including implementing tactics based around SEO and making your messaging consistent across PPC and social media ads. However, keeping inbound marketing in the back of your mind while coming up with your strategy is what will really move the needle with your prospects and retargeting efforts.
Inbound marketing is the process of attracting and engaging customers through creating and distributing content such as blogs, video, e-newsletters, whitepapers, social media, and more.
It's an integral part of any big brand, B2B or ecommerce company down to a small mom and pop shop. And as more people turn to Google on their laptops and mobile devices for answers, inbound marketing services are needed more than ever. To reach a many people as possible, you must have a website. But then, you must know how to attract people to your website and try to keep them engaged. Therefore, implementing a proven inbound marketing strategy into your business model with a credible inbound marketing agency is a must- especially in such a competitive online marketplace.
More than 4 billion internet searches are conducted per day on Google alone, and people are only clicking on the top results. That means that only the businesses appearing on the first page are getting noticed.
However, that's just in the awareness stage; how do you get people to engage with your business? With inbound marketing.
Maybe it's a whitepaper of top 10 asked questions in your field that prospects can download off your website (and in turn you can capture their contact information) and then you can follow up with them through an e-newsletter. Maybe they were interested in a specific product and you can send them an offer that they're most likely to take advantage of. Inbound marketing is about creating great content that attracts the right customers at the right time, sending more qualified leads through the purchase funnel and using content to establish a long-lasting relationship.
To do this right and create a bulletproof inbound marketing strategy that works, you need a bulletproof inbound marketing company like Cardinal to make sure all of the pieces are in place and working properly. We have the expertise in inbound marketing to get your strategy up to speed and competitive in this rapidly evolving online realm. After learning about your goals and needs, we'll work together to build a strategy that boosts lifetime customer value and regularly keep you up to date on the progress of it every step of the way throughout the duration of our partnership.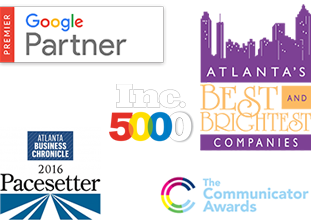 Talk to a Digital Marketing Expert
Powerful
INBOUND MARKETING STRATEGIES

with Cardinal

At Cardinal we start with the end result you want, and then build a path to get there. With combined expertise dating back to the days way before inbound marketing was even a thing, we've watched digital marketing strategies evolve and have adapted through years of testing to see what sticks. And we know what techniques to use to optimize your online efforts that attract and delight new and existing customers.

Results-driven Inbound Marketing
We measure ecommerce inbound marketing results through web traffic sources, white paper downloads, e-newsletter open rates, growing customer data rates, engagement metrics, and most of all, conversion rates and sales. Tell us the problem you're trying to solve or where you are getting stuck in generating more online profits, and it's likely we can recommend a way to implement an inbound marketing tactic to help drive business.

Manage SEO spend
You should always be able to confidently show the ROI of your money you are spending on digital marketing. At Cardinal, we create efficient campaigns to ensure that every dollar spent counts. We'll keep it in budget and make sure you get the most juice possible out of your SEO campaigns that complement your inbound marketing strategy with constant A/B testing, consistent monitoring, timing and targeting.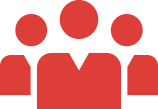 Transparent reporting dashboard
With your own custom marketing dashboard, our agency keeps you in the know at every second of the day. From the very first hour your inbound marketing campaigns start to run, you'll see exactly how it is affecting your business. You'll be able to measure performance by tactic, CTA, region, orwhatever you need to track your success.

Our topnotch writers create content that delights
Step one of a successful inbound marketing strategy is to target the right people at the start of the buyer's journey, at the awareness stage. For most businesses, that means finding the right keywords and creating content that helps your prospects find what they need, as well as put you on top of the Google search results. In our initial conversation we'll learn about your ideal audience and then create an inbound marketing plan on the best way to reach those people online.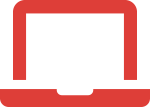 Hands-free campaign management
Our inbound marketing company takes all the guesswork out of trying to navigate the always-changing trends of the online realm. Once we understand your business, we do a thorough keyword search, set up a solid inbound marketing plan, launch it, and do a website analysis to make sure that you're performing at an optimal level.

World-class support
At Cardinal your inbound marketing is run by real people who know your business and know your goals. That means when you have questions or decide you want to double down on a successful inbound marketing tactic that's performing, then we have a real person available at all times ready to help you through to the next step to success.
CLAIM YOUR SHARE OF 4 BILLION INTERNET SEARCHES…AND MAKE THEM LIFETIME CUSTOMERS
Cardinal is built by experts who make inbound marketing their careers. The Cardinal team thrives on creating winning strategies that drive customers to your door. When you choose Cardinal as your inbound marketing company, you get…
An agency that listens
Yes, we'll create all kinds of content for you and make sure your marketing funnels are in place and working correctly, but we want to do more than that. We want to hear your big ideas of what you think will work for your business. We'll help you set and go after new goals and celebrate our successes when we get there together.
Our total attention
It takes time and care to build a partnership that works. The Cardinal team invests that time in your company's success. We can come to your office or hop on a video call and develop a winning inbound marketing strategy that complements your unique approach to the market.
Inbound marketing specialists
Our team is never too busy to answer your questions. At Cardinal, we pairan inbound marketing expert with your business and work side-by-side with youthroughout the duration of our campaigns. You'll receive personal updates and answers in a timely manner for any questions or concerns you may have as we put the inbound marketing process in place.
Fast, honest reporting
Receive reports on the results of your inbound marketing team's efforts as little as or often as you want. You will have dashboards you can access any time, and 24/7 access to Cardinal's marketing experts.



3,96M
in revenue

379,2%
return on investment

average cost
per order across
social channels
$2.49


173,880
digital leads in 9 months

blended cost per lead $3,94

ranked #1 in local map listings in 50% of searches
Ready to Rise Up on the Internet?
Fill out the form to get started!