Looking for the leaders in Atlanta Search Engine Optimization? The search is over.
Cardinal's SEO experts are here to guide you through search
engine optimization tactics that help grow your business






From small businesses to Fortune 500 companies, everyone is looking for the secret to finding new customers, connecting with them, and establish meaningful relationships to keep their organization profitable and growing. Fortunately, the internet offers everyone a way to learn and quickly find what they are looking for…to the point where the term "Google" is one of our favorite verbs.
Therefore, to rise in the search engine rankings, you need the best Atlanta Search Engine Optimization team that's up to the challenge of taking your business to the next level. Here at Cardinal, we implement solid digital marketing strategies that drive results by focusing on an effective SEO plan that boosts awareness and ROI.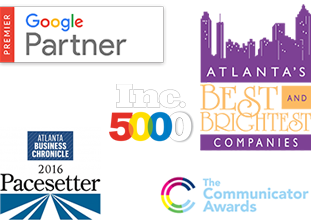 Talk to an Atlanta Search Engine Optimization Consultant
Atlanta
SEO

Services

No two businesses are the same, so no two SEO marketing strategies should be the same. Cardinal's SEO plans are customized to fit your individual company's needs and make it relatable to your customers, no matter where they're located. We understand that your money is on the line and so we treat your account like it is our own. We do that by working intricately with you to decide what combination of SEO tools best suit your needs so that we all benefit. To reach our mutual digital marketing goals, we utilize: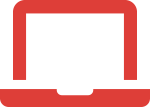 To make your SEO strategy work, we start with a 2-month critical assessment. Weshow up to your Atlanta location to evaluate your website's health- everything from site speed to URL architecture.We scope out your competitors to see exactly where and how they have the advantage. Then we create a plan to edge them out and get you to the top of Google search results.

Keyword research and monitoring
After getting to know your business and learning its goals, Cardinal Atlanta Search Engine Optimization consultants dive in to find the best keywords that work within your budget, while also paying attention to what your competitors are doing. Then we put the plan into action and monitor the results, always available to adjust the strategy when needed.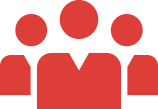 Along with our organic and paid SEO efforts, we know how many people you can reach through Facebook, Instagram, Twitter, and other social networks to gain awareness and get qualified leads interested in your product or service. We'll help manage your social media campaigns and keep them consistent with your other SEO tactics to help build trust, excitement, and influence with your brand.

Not only do Cardinal Search Engine Optimization experts set up your ad campaigns, we make sure that everything is seamless and is working correctly to the very end. We look at every step of the buyer's journey from the first impression to them filling out a form or purchasing your product- we track and analyze it all.

Link building
If you have already have a website up and running, that's a great start but if it's not translating into sales then it probably needs some work. Cardinal looks at what you have and fills in the holes(with content generation and link building) to establish great relationships with influencer to help take your brand to the next level. Then we put the control back in your hands. You can manage it and get the credit when our efforts start making a difference in search engine rankings.

Content Writing
Cardinal's experienced writers can also help create consistent messaging that engages and inspires your prospects and drives them to convert. We provide fresh content for your blogs, website, and PPC campaigns utilizing SEO while driving conversions through quality, engaging copy.
What You Get When You
Partner with Cardinal
Cardinal Atlanta Search Engine Optimization agency makes digital marketing management their full-time focus by creating winning strategies for local Atlanta clients and then watching them take off. When you choose Cardinal as your Atlanta search engine optimization agency, you get:
A Partner
We don't just want to run your SEO marketing campaigns, we want to hear your ideas about what you think will help grow your business and reach your goals faster.
Undivided Focus
We take the time to understand your business and its goals. We'll come to your office in Atlanta and work to develop a winning campaign customized to your needs. But it doesn't stop there- we stay in touch as often as you want to make sure it's performing.
Dedicated Search Engine Optimization Specialists
We're never too busy to answer your questions. The SEO specialist that's right for your business will work side-by-side with you, giving personal updates and helping you through any difficulties along the way.
Up-to-date Reporting
You will receive reports anytime you want them and have 24/7 access to our topnotch team and support.



3,96M
in revenue

379,2%
return on investment

average cost
per order across
social channels
$2.49


173,880
digital leads in 9 months

blended cost per lead $3,94

ranked #1 in local map listings in 50% of searches
Atlanta, Georgia, is a city exploding with possibility and prosperity. Full of culture, big business, and diversity, Atlanta continues to grow and become more of a leading global economic force. Called "the best place to do business", Atlanta is home to Fortune 500 companies such as Coca-Cola and The Home Depot. And it's no wonder…businesses who reside there get tax breaks, it's close to many universities and its international airport is the busiest in the world.
What once was simply the end point of a major railroad, it soon grew to host a depot for two major railroad companies making it more the center of transportation more than the end of it. Even its destruction from the Civil War couldn't keep Atlanta down…its residents rebuilt it quickly and along with the rapid rise in transportation, Atlanta was soon dubbed the "New South" in commerce.
Now with a population of almost 500,000 people in the heart of the city, it caters to the best of the best in a plethora of global industries.
And just as your city has kept up with the changing times, Cardinal Atlanta search engine optimization consultants want to help your business keep pace with the rapidly changing marketplace. We're here to walk you through the maze of PPC, SEO, and digital marketing so that you can keep up- or get ahead- of your competitors. We're here to help you change your marketing approach reflective of the times in which you live, keeping your business alive and growing with the rate of inflation.
If you're ready to grow with a company that understands Atlanta like no other and takes the time to get to know you and your business goals, too, then call or send us an email today.