Grow Your Franchise
Introducing the first franchise opt-in digital marketing platform
Reach out to discover how we delivered 5:1 ROI for Papa John's at the franchise store level with brand approved digital marketing!
Download the Papa John's
Marketing Case Study
Challenge
Papa John's corporate came to us with a common issue found across franchises: their franchisees were feeling the gap between their local store marketing and the DMA, Co-Op, and national level digital marketing campaigns. Cardinal was put to task to develop a digital strategy that enabled an individual store owner to opt-into and run online ads in their local neighborhood and generate big returns at an affordable cost.
Solution
Facebook's local targeting capabilities is how we balance scalable and affordable advertising for each specific store owners' location. Through our first of its kind technology, Cardinal brings the power of local store marketing to the franchisee level with brand approved digital advertising. Now, Papa John's franchisees don't feel the gap between marketing efforts at the local and national level. Instead, they feel 5:1 ROI.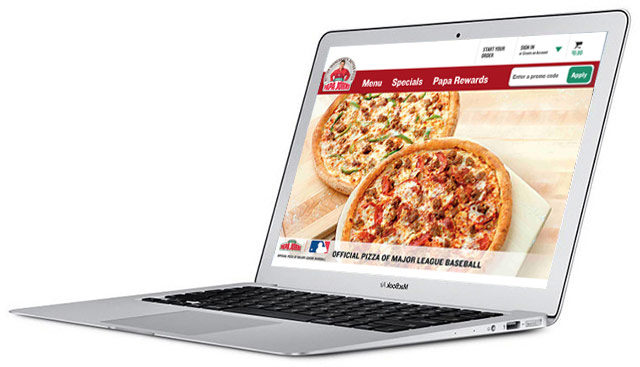 5:1 ROI at the Franchise
store level through
brand approved Facebook Ads
Brand decides what LTOs or services it wants to promote
Brand approved ads are uploaded into the platform
Franchisee logs in and selects what week they want to run ads
Franchisee selects radius they want to target
Ads run on Facebook for the week selected in the local franchise market
New customers show up at your franchisees' door
Within 1 week reporting on increased store sales is delivered to franchisees and brand marketing directors Cardinal is a Multi-Local™ Digital Marketing Agency focused on franchise marketing. Cardinal transforms its clients through expertly crafted Nano-Local™ marketing strategies. Our belief in democratizing digital has enabled brands to generate big returns at a local level. Cardinal has been honored to make the INC 5000 list in 2014, 2015, and 2016.
office address
Cardinal Web Solutions 1720 Peachtree Street Suite 1000 Atlanta, GA 30309
Office Number
Phone: (404) 585-2096