We're the ultimate
pay per click advertising experts
Need a PPC expert right now? We're here to help…






Do you find yourself spending a lot of time and money on your SEO digital marketing campaigns that aren't quite achieving the results you are looking for? If you are ready to streamline your efforts with a knowledgeable and trustworthy PPC expert, then Cardinal has your back.
Instead of trying to stumble your way through creating a plan on your own, our Cardinal pay per click advertising experts can form a consistent and cohesive PPC plan that yields results while giving you the time you need to focus on other more important tasks.
By utilizing channels such as Facebook advertising, LinkedIn, Instagram, Google AdWords, the Google Ad Display Network, and more, our pay per click advertising experts get to work on creating a foundation of content and creative that engages prospects and leads them towards building a relationship with your business.
Cardinal works with all different kinds of businesses from startups to Fortune 500 companies who are looking for help on scaling the management of their digital marketing efforts and spend less time on pursuing the wrong avenues by allowing Cardinal to work its magic using state-of-the-art customer intelligence tools and lead generating software.
Once we understand your pay per click advertising goals, we work with you to develop unique messaging, creative, and advertising copy that drives results and a return on investment. And we keep you informed of your business's PPC campaigns status along the way and are available 24/7 to help you make any changes so that they reach optimal performance.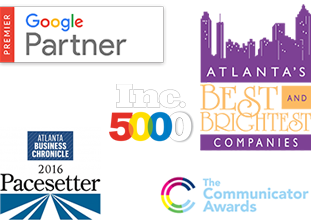 Talk to a Digital Marketing Expert
Get results with the Cardinal
Pay Per click advertising

experts

Our pay per click advertising experts specialize in every type of digital marketing there is- we were around even before Twitter existed. Which means that we're used to the ebbs and flows of the vast online marketing world and know how to navigate it. Once we partner with your business, Cardinal gets to work on bringing more qualified leads into your business that turn into conversions and loyal customers.

We're the PPC expert that drives results
Over here at Cardinal, we all live an breathe pay per click advertising and are happy to use our breadth of knowledge and experience to making your business more money. Dedicated to achieving results, we take your business to the next level by developing and creating a data-optimized customized pay per click advertising solutions with easy-to-understand analysis so that we can change things on the fly if needed.

We give you a dedicated PPC expert to help you manage and monitor your ad spend
Here at Cardinal,we make sure that every pay per click advertising dollar you spend counts by working closely with you to form, launch, monitor, test, and analyze your pay per click advertising campaign. Take the guesswork out of trying to do this all yourself- you'll be pleasantly surprised to see what our pay per click advertising experts can do.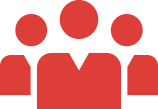 Cardinal's transparent reporting dashboard makes PPC monitoring easy
Cardinal pay per click advertising experts set up a custom digital marketing dashboard that gives you the information that you need, keeping you in the know all the time. And after our partnership takes off, your campaign is up and running and you'll immediately start to see results.

Start engaging with prospects through our PPC advertising experts
Consumers now expect personalized communication and won't settle for anything less (it turns them off if they feel like they're part of a massive list).Since blasting everyone with a generic message doesn't work anymore, it's imperative to have a solution that speaks to your ideal customer at the right time with the right messaging. Our PPC experts uses this customer intelligence knowledge to your benefit by communicating with your ideal audience in a way that inspires them to buy.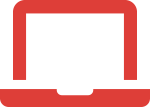 Tap into our breadth of PPC knowledge
Cardinal pay per click advertising experts uses decades of combined tech experience to develop a clear, consistent, engaging campaign that speaks directly to your customers. But once we implement the plan, our work doesn't stop there. While your PPC advertising dashboard is always available to view,we will also be monitoring, testing, and improving your campaigns when needed.

24/7 support
At Cardinal your PPC advertising is run by real people who dedicate themselves to your business and helping you reach your goals. When you have questions or are thrilled with the success of a campaign and want to up the ante, we're here to help you adjust your strategy on what works best for your business.
CLAIM YOUR SHARE OF BILLIONS OF PEOPLE SEARCHING FOR A BUSINESS LIKE YOURS TODAY
There are more than 4 billion people conducting web searches per day, and it's time for your business to claim a piece of the pie. Built by pay per click advertising experts who focus on this very aspect of digital marketing all the time, Cardinal helps businesses get to the top of search engine rankings through winning strategies that subsequently results in a higher ROI for you. When you choose Cardinal pay per click advertising experts, you get…
A PPC expert that listens
Yes, we'll run your Pay Per Click advertising campaigns for you, but we want to do more than just that. We want to hear your ideas for what you think will work. We want to help you set new goals and be successful in matching your business with its ideal customers.
Our total attention
It takes time to build a partnership and a PPC marketing plan that works. Fortunately for you, we thrive on the challenge of finding out what works for your unique business which means that we are regularly available to hop on a video chat, phone call,or meet with you through your preferred method of communication to develop a winning pay per click advertising strategy that supports your unique position in your industry.
Pay Per Click advertising specialists
Our team is never too busy to answer your questions. A Cardinal PPC expert or two worksside-by-side with you throughout the duration of the campaign, ensuring the personal attention you need to turn a profit in your digital marketing efforts.
Fast, honest reporting
Want to know how your PPC campaign is doing? No problem…we are happy to provide detailed reports on your PPC campaign whenever you need them. Through our customer intelligence and SEO tools plus 24/7 access to our Cardinal experts, you will have relevant dashboards that help you make decisions for whenever you want to switch things up.



3,96M
in revenue

379,2%
return on investment

average cost
per order across
social channels
$2.49


173,880
digital leads in 9 months

blended cost per lead $3,94

ranked #1 in local map listings in 50% of searches
Ready to Rise Up on the Internet?
Fill out the form to get started!