Boost your ROI with a proven
Pay Per Click advertising company
If you want to see your digital advertising efforts turn into revenue, then Cardinal can help. Our team of knowledgeable experts have what it takes to plan, manage, and track successful Pay Per Click advertising campaigns.






As everyone competes for the top spot of the Google search results rankings, now is really the time to focus your efforts on increasing your online visibility to bring in new customers.However, the internet world can be intimidating in the sense that it's easy to see where to spend money but not so easy to see your ROI. Fortunately, as a topnotch pay per click advertising company, Cardinal and its team of knowledgeable experts can help.
PPC advertising may seem complex, but since everyone is doing it then it must be working for them. And don't you want to be where your competitors are? PPC advertising is one of the top marketing tools to gain leads, but only when you have clear direction, purpose, and goals in creating a profitable campaign.This is where Cardinal really works its magic…with these simple pieces (because no one knows your business like you do) we can get started on creating an online pay per click advertising campaign that yields results.
Cardinal works with all different kinds of businesses from small organizations to Fortune 500 companies to help get them grab the most business they can in their industry.Cardinal does this by optimizing your campaigns based on demographics such as location and buyer personas then follows up its research by formulating consistent and unique messaging, creative, and advertising copy that drives results. We also keep you well-informed of the progress of your business's digital marketing efforts, easily accessible for whenever you want to see them.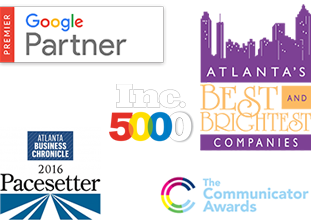 Talk to a Digital Marketing Expert
Get results with the Cardinal
Pay Per Click Advertising

Company

At Cardinal we start with the end goal and then develop a path to get there. We are a pay per click advertising company that specializes in every type of online revenue-generating channel there is and know how to use it to bring more awareness and potential customers to your business. Having a presence online isn't just a trend, it's now a necessity. Fortunately for you,we havea ton of expertise dating back to the days before Twitter even existed. Therefore, we know how to optimize your website and use that within a pay per click advertising campaign so that you can focus on your job and not even have to think about it.

Results-driven pay per click advertising
We measure the success of a pay per click advertising campaign probably the same way you do – through gaining awareness and qualified leads. Attracting new prospects and convincing them that your product or service is above the rest is what we do through our customized solutions and data-optimized pay per click advertising strategies.

Cardinal is your one-stop shop for managing your pay per click ad spend
You should always be able to confidently show the ROI of your pay per click advertising spend to anyone who ever asks and here at Cardinal we make sure that every pay per click advertising dollar counts. And at this pay per click advertising company, we go above and beyond by regularly monitoring your PPC advertising and constantly making changes to make sure your creative is working at optimal performance.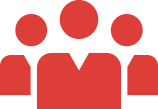 Start seeing results the minute your campaign starts running through our transparent reporting dashboard
With your own custom digital marketing dashboard that gives you the information that you need,Cardinal keeps you in the know all the time and the focus on how well your pay per click advertising campaign is performing. The minute your campaign is up and running, you'll start to see results.

Through effective targeting, Cardinal inspires people to engage with your brand
The first step of a successful PPC advertising strategy is to know where to start before you start spending money. Researching and knowing who your customers are will help you create a campaign- reaching your ideal people at the right time. Finding your ideal audience by pinpointing segments such as location, gender, and buying habits and then creating effective content especially for them will help inspire people to engage with your brand.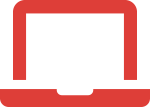 Don't worry- we'll do all the campaign management
Our pay per click advertising company takes all the guesswork out of you trying to figure out how to do a successful PPC strategy that impresses the pants off your bosses all on your own. Once we know what you want to accomplish, we get to work on researching what we think will work for your business and then get a plan in place to get the ball rolling to connect you with your ideal customers, all while monitoring the back end to make sure your campaign stays on track.

World-class support
At Cardinal your PPC advertising is run by real people who dedicate themselves to your business and following through on your goals. That means when you have questions or decide you want to up the ante on your PPC ad campaign, there is a real person on the other end of a phone call ready to help you take that next step.
CLAIM YOUR SHARE OF BILLIONS OF PEOPLE SEARCHING FOR A BUSINESS LIKE YOURS TODAY
Cardinal is built by experts who make pay per click advertising work for their business their number one and helping businesses rise to the top of search engine rankings their goal because Cardinal thrives on creating winning strategies that results in a higher ROI for you. When you choose Cardinal as your PPC advertising company, you get…
A pay per click advertising company that listens
Yes, we'll run your Pay Per Click advertising campaigns for you, but we want to do more than that. We want to hear your ideas for what you think will work. We want to help you set and go after new goals, partnering with you to grow your business to make it to the next level.
Our total attention
It takes time to build a partnership that works, and we invest what it takes in your business as much as our own. We are regularly available to hop on a video call, sit with you, and develop a winning pay per click advertising campaign that suits your unique position in your industry.
Pay Per Click advertising specialists
Our team is never too busy to answer your questions. A Cardinal PPC advertising expert works side-by-side with you throughout the duration of the campaign, ensuring the personal attention you need to have a profitable PPC solution.
Fast, honest reporting
Want to know how your PPC campaign is doing? No problem…we are happy to provide detailed reports on your campaign whenever you need them. Through our software system, you will have dashboards you can access any time, and 24/7 access to our Cardinal experts.



3,96M
in revenue

379,2%
return on investment

average cost
per order across
social channels
$2.49


173,880
digital leads in 9 months

blended cost per lead $3,94

ranked #1 in local map listings in 50% of searches
Ready to Rise Up on the Internet?
Fill out the form to get started!