Boost Your Sales with this
Top New York City Advertising Agency
Based right here in New York City, Cardinal's flock of advertising specialists can help you bring in a better ROI






It finally happened…the amount of money spent on digital advertising surpassed the amount spent on TV advertising- by $5 billion. Which just goes to show that in this current technology age, where "Google" is one of the most used verbs in our lexicon, that the internet is taking over.
Therefore, you need only the best and the brightest digital marketers handling your digital advertising campaigns- and it helps when a flock of them are based right here in New York City. At Cardinal New York City advertising agency, we know how to utilize programmatic display advertising, Pay-Per-Click, social media marketing, retargeting, and inbound methods to help attract new customers and keep existing customers coming back for more.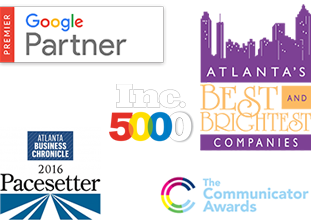 Talk to a New York City Advertising Agency Expert
New York City
Advertising

Services

It's a competitive world out there, and you need an advertising agency who understands your business and can highlight what makes it stand out against your competitors and resonate with your key demographic. Therefore, Cardinal's team of experts create plans that are customized to fit your individual needs. We work 1-on-1with you to decide what combination of advertising tools best suits your business to facilitate a growth in profits. To help get the results you need, we utilize:

At Cardinal, our advertising experts specialize in paid search advertising campaigns. After a consultation when we learn about your business, we do a thorough keyword search and evaluate what channels best reach your key audience. We also scope out your competitors to see exactly where and how they have the advantage. Then we create a plan to edge them out and get you to the top of Google search results.

Along with implementing a solid paid search advertising campaign, Cardinal New York City advertising agency utilizes programmatic display to allow you to get the most out of your marketing budget. With this tactic, you can reach the right audience at the right time so that the odds of people buying your product or service are better.

After implementing a paid search or digital advertising campaign, we run A/B testing and consistently monitor every channel, every action, and every process to see how people are moving through the buyer's funnel and what they are responding to. We readjust the strategy when needed to make sure that every opportunity and action is optimized to its full potential.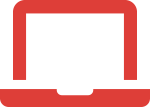 Cardinal New York City Advertising Agency not only focuses its efforts on innovative and bulletproof digital advertising campaigns, but we have an amazing creative team that helps you keep messaging and design consistent to build trust and drive home the sale. Therefore, we know how to create web designs that turn leads into customers by putting fun, engaging elements in place that boost conversions.

Along with our organic and paid SEO efforts, we know how many people you can reach through Facebook and other social networks to encourage interaction with your business. We'll help target the right audience through your Facebook advertising campaigns, keeping them consistent with your other SEO tactics to help build trust, excitement, and influence with your brand.

Transparent Reporting and Analytics
Cardinal advertising experts set up your ad campaigns, but we make a concerted effort to ensure that everything is seamless and is working to the very end. Plus, you will personally have access to an online dashboard 24/7 so you can see how your advertising campaigns are performing at your convenience. We test, track, and analyze everything.
What You Get When You
Partner with Cardinal
The team at Cardinal New York City advertising agency makes digital marketing their number one focus. We thrive on creating winning strategies for our local New York City clients because all boats float with the rising tide, right? Therefore,when you choose Cardinal as your New York City advertising agency, you get:
A Partner
We don't just want to run your advertising campaigns, we want to hear your ideas about what you think will help grow your business and reach your goals faster.
Undivided Focus
We take the time to understand your business and its goals. We'll come to your office in New York City and work to develop a winning campaign customized to your needs. But it doesn't stop there- we stay in touch as often as you want to make sure it's performing the way you want it to.
Dedicated Advertising Specialists
We're never too busy to answer your questions. The advertising specialist that's right for your business will work side-by-side with you, giving personal updates and helping you through any difficulties along the way.
Up-to-date Reporting
You will receive reports anytime you want them and have 24/7 access to our topnotch team and support.



3,96M
in revenue

379,2%
return on investment

average cost
per order across
social channels
$2.49


173,880
digital leads in 9 months

blended cost per lead $3,94

ranked #1 in local map listings in 50% of searches
Manhattan, the Big Apple, the City That Never Sleeps… no matter what you know it as, one thing is for certain and that is that everyone has heard of New York City. As the most densely populated city in the United States, NYC is a global power city, widely known as the financial, cultural, and media capital of the world. So much happens here that it even has its own phrase, "a New York minute" meaning that things need to happen asap, right now, should have been done yesterday.
With 8.6 million inhabitants, New York City significantly impacts global commerce, entertainment, art, sports, fashion, and tourism. Its five surrounding boroughs each have their own pride, identity, and take on pizza (Brooklyn, Queens, Staten Island, the Bronx, and Manhattan). New York City is home to more billionaires than any other place in the world (at least 103), and this fast paced, competitive city also has a lot of iconic buildings and areas including Times Square, Broadway, and the Empire State Building.
Cardinal Advertising Agency loves the fast-paced atmosphere and the chance to take New York City businesses to the next level. As one of the top advertising agencies in the nation, we know that we can use our decades of expertise to help you boost your business right here in New York City. And just as your city has continued to adapt and grow to a changing environment, Cardinal Advertising Agency wants to help your business keep pace with what's going on in your region and improve your position amongst your competition no matter what industry you're in. We'll walk you through the maze of PPC, SEO, and programmatic display and change your marketing approach to reflect the times in which we live, keeping your business alive and growing.
So, if you're ready to grow with a company that embraces New York City and is eager to get to know you too, call or send us an email today.