Miami's Top PPC Management Services Agency
Partner with Cardinal and tap into our Pay-Per-Click marketing expertise






Pay-Per-Click (PPC) advertising is a science and an effective tool in the overall scheme of your digital marketing plan, but when you are spending money on advertising then you want to make sure it's worth your time, money, and effort. Investing your dollars in PPC advertising not only increases your awareness and brand reputation, but it can help boost your search rankings and drive more qualified leads. It complements your SEO strategies and adds consistency to your overall messaging.
It's easy to throw money at PPC advertising, but it takes foolproof strategizing to do it right and lead to a return on investment. By partnering with Cardinal, your Miami-based business comes with more than 10 years of expertise in PPC marketing.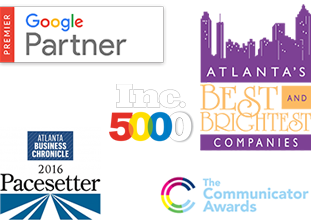 Talk to a PPC Management Expert
Miami
PAY-PER-CLICK MANAGEMENT

Services

No two businesses are the same, so no two PPC marketing strategies should be the same. Cardinal's PPC plans are customized to fit your individual company's needs and make it relatable to your customers and southern roots in Miami. We understand that your money is on the line and so we treat your account like it is our own, and Cardinal works with you to decide what combination of PPC tools best suits your needs.

Ads That Drive Leads
We know how to create PPC ad text that engages and inspires the right audience and leads them through a buyer's journey that gives each side their desired results. Once Cardinal understands your business and its goals, we take your Pay-Per-Click Management Services to new heights…and profits for you.

Keyword research and monitoring
After getting to know your business and learning its goals, Cardinal Pay-Per-Click specialists dive in to find the best keywords that work within your budget and rival what your competitors are doing. Then we put the plan into action and monitor the results, always available to adjust the strategy when needed.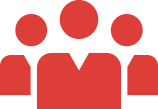 Along with Google AdWords, we know how many people you can reach through Facebook and other social networks and how to utilize those platforms to get results. We'll help manage your social media campaigns and keep them consistent with your PPC ad spend to increase your brand awareness.

No matter if you have need a solid PPC campaign created or already have one running that needs to be tweaked to produce results, Cardinal can look at what you need and fill in the holes to get it running like a well-oiled machine.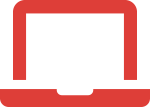 PPC Cost Management
In Pay-Per-Click advertising, we make sure that you are getting the most out of your advertising dollars. We determine what keywords will be the most effective for your business, but we don't just "set it and forget it", Cardinal PPC specialists monitor your ad performance along the way.

Not only do Cardinal PPC management experts set up your ad campaigns, we make sure that everything is seamless and working to the very end. We look at every step of the buyer's journey from the very first time they see your ad to them filling out a form or purchasing your product- we track and analyze everything.
What You Get When You
Partner with Cardinal
Cardinal's digital marketing specialists make Pay-Per-Click management their business and thrive on creating winning strategies for Miami businesses. When you choose Cardinal, you choose:
A Partner
We don't just want to run your PPC marketing campaigns, we want to hear your ideas and learn what you think will help grow your business and reach your goals faster.
Undivided Focus
We take the time to understand your business and its goals. We'll come to your office in Miami and work to develop a winning campaign customized to your needs and then we stay in touch as often as you want to make sure it's performing.
Dedicated PPC Specialists
We're never too busy to answer your questions. The specialist that's right for your business will work side-by-side with you, giving personal updates and helping you through any difficulties along the way.
Up-to-date Reporting
You will receive reports at the interval you choose, and have 24/7 access to our topnotch team and support.



3,96M
in revenue

379,2%
return on investment

average cost
per order across
social channels
$2.49


173,880
digital leads in 9 months

blended cost per lead $3,94

ranked #1 in local map listings in 50% of searches
Miami, Florida, is known as the "Cruise Capital of the World," with the Port of Miami being the harbor for cruise lines like Carnival Cruises, Royal Caribbean Cruises and Celebrity Cruises. Tourists flock to Miami every year to get on board a ship and be pampered.
Cardinal Digital Marketing wants to be your harbor.
We provide safe docking for your ship, the charts and maps to guide you through the open waters of advertising, and safe delivery to the final destination.
The diversity of Miami can make navigating the marketing waters a challenge. Little Havana, Little Haiti, Overtown and Flagami are just a few of the areas that cater to specific cultural groups. Cardinal will help you navigate the diverse waters of Miami and bring you into port, providing you with a marketing plan that is as diverse as your city.