Drive conversions with a proven
Instagram advertising agency
Cardinal knows the art and science of Instagram advertising.
We streamline your advertising spend and improve conversions until your Instagram marketing turns into tangible ROI.






Did you know that Instagram has recently surpassed the one billion user mark? That is about an eighth of the world's population- it could be its own country! Who would've thought several years ago that a photo-only sharing network would be such a big hit. But it has, because people respond faster to visual stories and react to images that are most likely to resonate with them and where they're at in their lives. Therefore,Facebook acquired Instagram- because it realized how powerful and fast-growing social media network really is.
So, what does this mean for your business? Fortunately, since Facebook started managing Instagram it has also looped it into its advertising network. This means that anyone with a Facebook and an Instagram account can loop into its system. And few other marketing channels allow you to reach this huge worldwide this for such little money. Especially if your product or service appeals to a younger generation (in the US alone, 59 percent of Instagrammers are under 30 years old and 72 percent of teens are checking it multiple times per day), Instagram proves to be one of the most effective ways to reach that crowd.
Yet thousands of businesses fail to harness the power of Instagram advertising because they don't know how it works. You may have seen or responded to Instagram advertising, but it may seem too complicated or costly to try it out for yourself. Fortunately, Cardinal Instagram advertising company is here to help. Since we know that it can be your number one marketing tool for sales and lead nurture, we want to get you started with engaging and connecting with new customers right away.
Once we know about your goals and target customer segments, our veteran Instagram advertising experts create a customized plan for your next exciting and stimulating ad campaigns.
Cardinal Instagram advertising agency gets results. We work with all sorts of organizations big and small to promote their unique story. And our team helps you optimize your Instagram campaigns by segmentation and factoring in a variety of demographics such as where they are located and what type of content your customers respond to. We also keep you up to date on the campaign's progress and impact to your business along the way, so you see results from day one.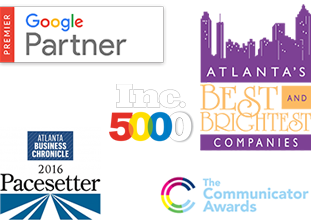 Talk to a Digital Marketing Expert
Powerful
Instagram advertising

with Cardinal

At Cardinal we start with the result you want and then build a path to get there. This is a digital marketing agency with combined expertise dating back to the days way before Instagram became a marketing channel. As technology evolves at the speed of light, we also know how to optimize your campaign based on the most recent changes to Instagram's marketing algorithms so that you always stay ahead of the game.

Results-driven advertising
We measure Instagram advertising results the same way you do –in increased traffic to your website, click-throughs, likes, impressions, and ultimately sales. Tell us the problem you're trying to solve, and we'll find a way to fix them through data-optimized Instagram advertising campaigns.

Manage Instagram ad spend
You should always be able to confidently show the ROI of your Instagram ad spend. At Cardinal, we optimize your campaigns so that you can be certain every dollar counts. We'll keep it in budget and make sure you get the most juice possible out of your campaigns with A/B testing, timing and targeting, and audience lookalike tactics.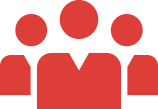 Transparent reporting dashboard
With your own custom Instagram marketing dashboard, our agency keeps you in the know at every second of the day. From the very first hour your campaigns start to run, you'll see exactly how many people are clicking and converting. You'll be able to measure performance by tactic, CTA, region- however you need to track your success.

Precise audience-building
Step one of a successful Instagram advertising strategy is to target the right people at the right moments with the right images. For some businesses, that can mean targeting people in several different countries all over the world. In our initial consultation we'll discover your ideal audience segments and devise the most efficient ways to reach those people on Instagram.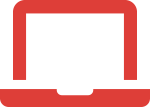 Hands-free campaign management
Our Instagram marketing company takes all the guesswork and all the real work out of your Instagram ad campaigns. Once we know what results you need, we set up the audience, the CTAs, the creative, the targeting- literally everything. Then we watch them constantly to make sure they perform.

World-class support
At Cardinal your Instagram advertising is run by real people who know your business and know your goals. That means when you have questions, or decide you want to double down on a successful Instagram ad campaign, there is a real person on the other end of a phone call ready to help you through the next step to success.
CLAIM YOUR SHARE OF 1 BILLION INSTAGRAM USERS
Cardinal is built by experts who make Instagram advertising their careers. The Cardinal team thrives on creating winning strategies that drive customers to your door. Therefore, when you choose Cardinal as your Instagram advertising agency, you get…
An agency that listens
Yes, we'll run your Instagram marketing campaigns for you, but we want to do more than that. We want to hear your big ideas for what you think will work. We want to help you set and go after new goals and be a part of the growth of your business.
Our total attention
It takes time and care to build a partnership that works, and the Cardinal team invests that time in your company's success. We are willing to meet with you whenever and however you choose and do whatever it takes to develop a winning Instagram advertising campaign that suits your unique market strategy.
Instagram marketing specialists
Our team is never too busy to answer your questions. After we decide to continue our partnership, an Instagram advertising expert pairs with your business and works side-by-side with you along the way.
Fast, honest reporting
Receive reports on the results of your Instagram advertising team's efforts whenever you choose. You will have dashboards that you can access any timeand 24/7 access to our support team.



3,96M
in revenue

379,2%
return on investment

average cost
per order across
social channels
$2.49


173,880
digital leads in 9 months

blended cost per lead $3,94

ranked #1 in local map listings in 50% of searches
Ready to Rise Up on the Internet?
Fill out the form to get started!