Digital Marketing
For Hospitals
Increase service line revenue through
innovative digital marketing strategies
Healthcare Clients Who Trust Us






Cardinal offers a wide range of services designed for hospitals. From website design services to hospital
marketing, we have the tools to help the following become health leaders in their respective communities: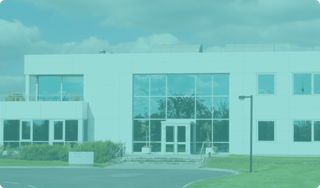 Mid Sized Hospitals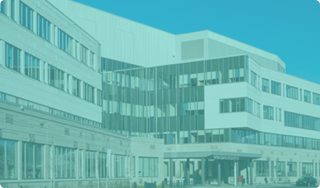 Large Health Systems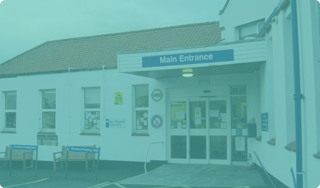 Smaller Community Hospitals
Building Connections Within Your Community
Standing out in today's marketplace, whether it's the healthcare industry or any other, is all about building
connections. Hospitals must make it a priority to establish connections within the community.
Here's what You get when You work with Cardinal:
A user-friendly website rich with patient-focused content and information and SEO optimized
Increased brand awareness within the community about the hospital and the services available at the hospital
Better patient engagement through social media marketing efforts and content marketing
A community where patients can go to learn more about specific health conditions, living with their conditions, and potential treatment options

Why Your Hospital Needs Cardinal?
At the end of the day, though, it's about what we can do for you. As one of the nation's fastest growing marketing agencies, Cardinal has a wide range of experience marketing businesses in the healthcare industry, including hospitals.
Using innovative techniques, rapidly shifting trends in interactive marketing, and
integrating state-of-the-art technology, we help you grow your hospital by:
Increasing patient referrals.

Developing comprehensive and continuing digital marketing efforts.

Monitoring and improving online reputation.
Improving patient engagement with the community.

Attracting dedicated and talented healthcare providers to your facility.

Growing hospital revenue.
It doesn't matter what your hospital is today. The future you want for your hospital begins with a strong online presence. We are experts in achieving that.
Call Cardinal today at (404) 948-4164 to learn more about what we can do to help you achieve those goals with a solid hospital digital marketing plan.

Who We Serve
The face of healthcare has changed forever. Today's healthcare system is a consumer-based
entity, and healthcare providers must shift their mindsets to that of retailers.

"We were a bit nervous to invest so much in a digital marketing agency but our practice very quickly started generating a return on investment. We couldn't be more thrilled!"
-Gaye P.
Digestive Healthcare of Georgia
Our Medical
Clients Love Us
"Our Google Advertising has generated over 30 leads in the last month and we have converted those into 5 surgeries."
Healthcare Clients Who Trust Us
40%

25%

decrease in cost per conversion
digital leads in 9 months
100%

increase in organic traffic
21%

increase in brand convertions
17%

decrease in branded cost per acquisition
334%

325%

increase in
leads per month
6

more surgeries
each month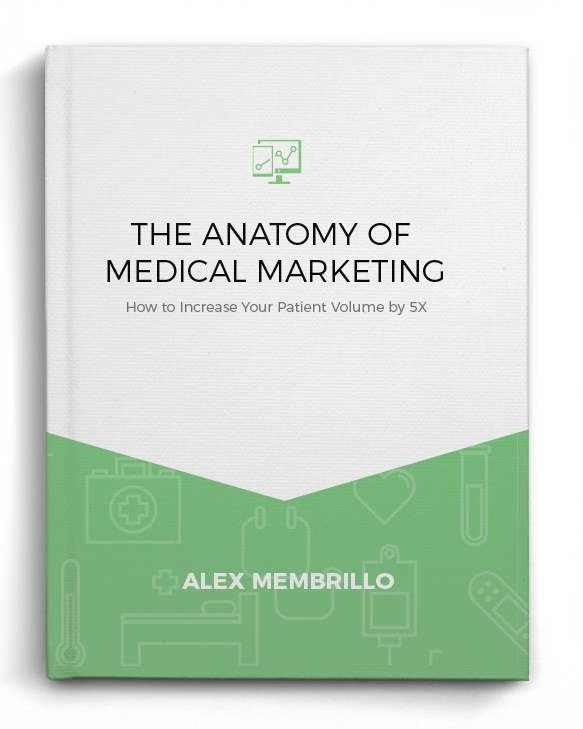 We are proud to announce that our CEO, Alex Membrillo, has released his latest book titled The Anatomy of Medical Marketing.
Offering a step by step approach to increase your patient volume and keep your practice off life support, Membrillo will help you grow your practice with ease.
Cardinal's Proprietary Marketing Technology Patient Stream's Benefits:

Double Your Patient Volume for the Same Spend
Dump the campaigns that don't generate returns. Our AI based marketing platform automatically optimizes towards the campaigns that are driving high value patients.

Executive Level Reporting
Give your CMO the reporting she didn't even know was possible. No longer do you have to report on cost per lead. With Patient Stream, you will now be able to report on Cost Per Patient.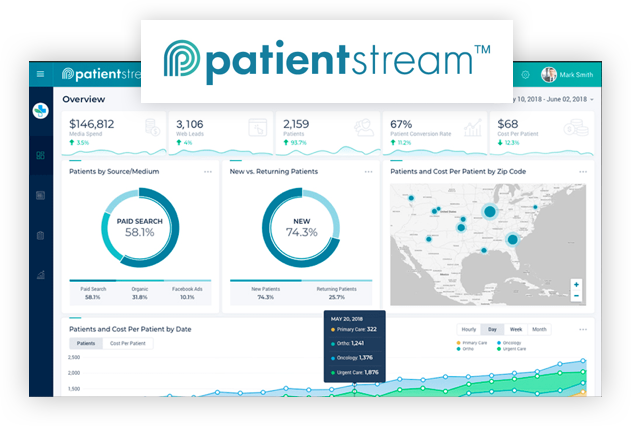 Ready to Rise Up on the Internet?
Fill out the form to get started!