Digital Marketing
For Otolaryngology Practices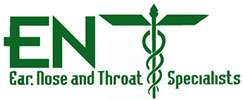 1.5 Million
Google searches for ENT occur monthly in the U.S.
Millions
of people are affected with sinuses and allergies each year.
1.3 Million
U.S. yearly Google searches ensue for Otolaryngology.
Attract ENT Patients in Their Time of Need
Cardinal's medical marketing solutions work to increase your Otolaryngology patient base. Our goal is to assist each of our Otolaryngology industry clients in growing their practice. We accomplish this task through the use of award-winning strategy and dedicated marketing experts.
You need to set yourself apart from other ENT practices by highlighting your physicians, services, and reputation.
Using our experience in healthcare marketing for the Otolaryngology industry, we will help you develop a patient-centered strategy to provide
Higher patient satisfaction
Greater patient engagement
Our healthcare marketing experts know how to target Otolaryngology patients, sending a message designed to resonate with them; thus, driving them to your practice. All the while, reducing your overall marketing costs!
We are proud to announce that our CEO, Alex Membrillo, has released his latest book titled The Anatomy of Medical Marketing.
Offering a step by step approach to increase your patient volume and keep your practice off life support, Membrillo will help you grow your practice with ease.
Igniting your Growth with Cardinal
Leverage Cardinal's medical marketing solutions to grow your Otolaryngology patient base
SEO
Over 1.3 Million Google searches occur for Otolaryngology each year in the U.S. That's 110,000 searches each month.
Search Engine Optimization (SEO) is extremely important to ensure your practice is found online . At Cardinal, we know how to improve your ranking on search engines like Google so that internet users are more likely to find your Otolaryngology practice.
Paid Search
Paid Search Advertising is also referred to as Pay-Per-Click (PPC) and Search Engine Marketing (SEM). When you decide to use paid search ads, you are placed on the first page of Google right away. This improves your visibility, which increases the likelihood of individuals from your area contacting you when they are in need of an Otolaryngologist.
Social Advertising
Social Advertising remains an important tool for increasing your visibility online. Your Otolaryngology patients can visit your social media sites to learn more about the Otolaryngology industry. When something is posted on your social media sites, it reaches your existing patients, new patients and potential patients.
Cardinal Paid Search experts will create a strong online presence for your ENT practice through Social Media Advertising.
Web Design
Another important factor in ranking well in search engines involves building a good reputation. This is accomplished through posting high-quality content and maintaining a well-organized website, and blog. In addition, all the content on your site must be well-written and unique. At Cardinal, we help our clients improve existing content as well as assist them in crafting new, unique content for their websites. We do this to ensure visitors to their websites see content that is valuable, relevant and worth reading.
At Cardinal, we're experience in designing medical websites. Each site we design is fully customized with features tailored to meet the needs of each Otolaryngology practice. For example, if you want professional-quality video testimonials on your website, we can make it happen. Furthermore, we know the importance of clean and easy navigation, which is why we create each medical website while adhering to a 'patient-first' mentality.
Reputation management
Our Otolaryngology marketing experts strategically use your truthful, positive content to detract from any negative online content. Using SEO, we can emphasize positive information about your practice so that this favorable information will be listed first, pushing negative information deeper within a search engines' lists. This ensures that people searching for your practice are not immediately greeted with negative information about you or your Otolaryngology practice.
Cardinal specializes in Otolaryngology marketing
Cardinal works with you to create, strategize and write content designed to increase conversion rates, build patient trust and place your Otolaryngology practice as the go-to resource for information related to the Otolaryngology industry.
To learn more about our services, please call today or complete our online form.

Cardinal's competitors constantly try to get us to switch to them. We are not interested in switching.
CARDINAL'S PROPRIETARY MARKETING TECHNOLOGY PATIENT STREAM'S BENEFITS:

Double Your Patient Volume for the Same Spend
Dump the campaigns that don't generate returns. Our AI based marketing platform automatically optimizes towards the campaigns that are driving high value patients.

Modernize Your Medical Practice
Tired of relying on billboards & TV that don't have quantitative ROI numbers? Step into the future of marketing and run medical group patient preference campaigns digitally and see which campaigns bring top of the funnel awareness that ends up converting through bottom of the funnel campaigns down the road.

Executive Level Reporting
Give your CMO the reporting she didn't even know was possible. No longer do you have to report on cost per lead. With Patient Stream, you will now be able to report on Cost Per Patient.

Improve the Patient Experience
Keep patients in your hospital system by showing remarketing campaigns at the right time with the right message with Patient Stream. Your patients will never forget where to go for care.

Increase Patient Volume Across Service Lines
Patient Stream not only helps you see if a patient was driven from a campaign, we can also track a patient who came in through primary care and ended up having an ACL repaired.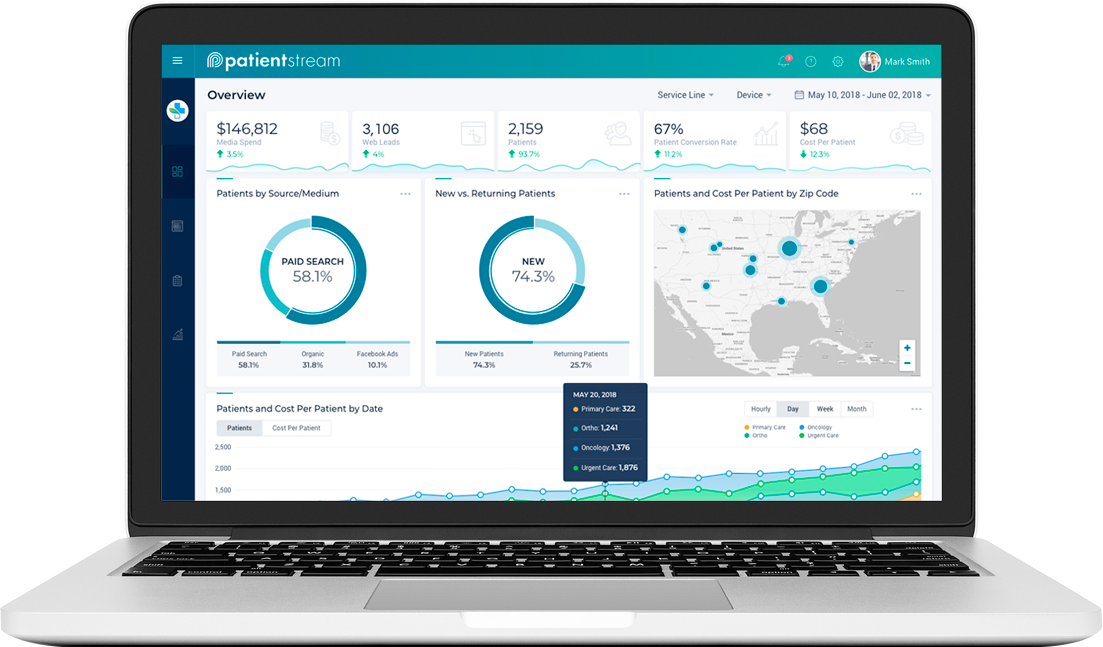 Ready to Rise Up on the Internet?
Fill out the form to get started!