Summary:
For dental support organizations (DSOs), strong member relationships are essential to sustainable growth. Yet, getting various members and practitioners on board and moving in lockstep isn't easy. Here are our tips to help DSOs build more collaborative and productive relationships.
Getting dental practices to collaborate and work together can be challenging. Many DSOs have shared with us their frustrations around uncooperative or unresponsive doctors. "Why won't they implement our recommendations or use the technology we've invested in?" they'll ask. As it turns out, many DSOs struggle to facilitate communication and get everyone on the same page.
When merging brands or individual practices under a larger brand umbrella, things can get complicated. Doctors have spent years developing their practices, building their brand, and nurturing patient relationships. They've invested a lot of time, resources, and money. Understandably, many doctors find it challenging to cede even a little control in the name of working together.
However, DSOs continue to grow in popularity. According to research from the ADA, 7.4 percent of dentists were affiliated with DSOs as of 2017. Research from the asset management company William Blair—cited by Ascent Dental Solutions—suggests the country's most prominent DSOs are growing their number of practices by 13 to 14 percent annually.
Here are a few best practices that DSOs can use to forge better relationships with their doctors.
Show the Value
Whether consciously or subconsciously, most people have the same question when asked to participate in a group: "what's in it for me?" Members of a DSO are no different. Be prepared to demonstrate to doctors what they get out of being part of the group.
How does their active participation benefit them?
This means showing the qualitative and quantitative value that a DSO brings to its members. For example, maybe your DSO has a solid track record of creating financial stability for its members. Or perhaps members can expect an infusion of new capital, technologies, and equipment. Many DSO memberships also include access to knowledge from industry peers (online communities, digital knowledge bases, etc.).
As to how to show value, the following deliverables are quite effective:
Case studies and video testimonials featuring real DSO members and their quantitative results
Member-first website messaging that educates, persuades, and facilitates engagement
Webinars (and associated pitch decks) that lay out benefits and pathways to achieving them
Speaking of DSO case studies, see how we helped Smile Doctors scale marketing across more than 200 locations.
Communicate with Purpose
Dentists are very busy people. If you're not consistently fostering an environment of open and honest communication, don't be surprised at the lack of engagement from your members. Communication is crucial to any relationship, especially in group settings where the more aligned each member is, the more benefit they can derive from the group.
To create this kind of foundational communication, Beth Gaddis of Patient Prism suggests treating members "as well or better" than patients. Here are a few other tips for better member communications:
Build personalize email campaigns that bring value to members
Keep the group updated on new developments, resources
Make it easy for members to find direct lines of communication with leadership
Share new resources, guides, best practices, and tips on a regular basis
Reach out with personalized thank-yous, acknowledgments, happy birthdays, etc.
Align Members Behind Shared Goals
You can motivate member participation by creating and communicating a shared vision. Many successful DSOs are very good at creating alignment around shared growth, revenue, and efficiency objectives. Why? Because collective growth in these areas directly benefits members.
To that end, consider scheduling quarterly meetings or member summits, where the leadership group can review and report on shared goals and KPIs, recognize outstanding members, and communicate updates to broader DSO strategy and goals.
Often, these outcomes depend on a consistently good patient experience. What is the group vision for keeping patients happy? What are the strategies, tools, and technologies needed to improve the patient experience? And what ideas or use cases do other members have that might be beneficial for the group?
Aligning members around these goals will lead to better collaboration. As John Kotter says in Leading Change, "If employees have a shared sense of purpose, it will be easier to initiate actions to achieve that purpose."
Seek Member Feedback
Few people prefer to be dictated to, especially doctors. Most DSOs will find that shoving change down their members' throats is hardly an effective approach. One of the most productive ways to create a more level playing field is to create feedback channels.
Listen to what your doctors are telling you! Your group can certainly benefit from the depth of experience that each member brings to the table, as well as their input around any sticking points in their membership experience. To seek member feedback, you can:
Make your members part of the process and participants in any big changes
Let members know that feedback is welcome while giving them the channels to provide it easily
Show members that you're listening by responding personally to feedback and, where appropriate, taking action
A word of caution: don't solicit feedback if you're not willing to actually consider it. If you develop a track record of not heeding your doctors' ideas, they'll soon tire of sharing them.
Be Relentlessly Transparent
Celebrate the wins among your members, yes. But don't hide information from each other or from different branches. Foster a culture of transparency in which members feel welcome to raise questions, discuss mistakes, and learn and grow together. This type of culture ensures problems are identified early, and growth can happen quickly.
Your practice of transparency ought to extend to your DSO's digital brand, too. As Group Dentistry Now notes, new and existing members, investors, and other people will be looking for information about your DSOs offerings. Will they find clear, prominent, and consistent information, such as fees, benefits, and details about new-member onboarding?
Prospective, new, and existing members should always have a good idea of what they're getting into, where things stand, and what the future holds.
Simplify and Integrate Tech
Take a critical look at opportunities for integration and consolidation across your group's technology systems. For example, could a centralized patient management system, or CRM, make life easier for members and their patients? What about data, reporting, and other tools that empower doctors to get more out of their membership? Pay special attention to the following core areas:
Patient recordkeeping and record sharing
Patient relationship management
Customer relationship management (CRM) systems
Content management systems (CMS)
Performance reporting and analytics
Business management and non-clinical operations
Customer service and support
Website management
If you're not sure what's needed, our article 5 Marketing Technologies Every DSO Needs takes a look at the essentials.
Finally, Keep the Patient Experience in Mind
What's in it for me, and how will it affect my patients? These are two questions you'll need to have answers for no matter how you go about building stronger relationships among your DSO's members. As you'll find in each of the tips we share above, none are effective if they don't bring value to both members and their patients. So in terms of engaging the participation of your members, this is the best place to start.
For more useful tips that we've created just for DSOs, be sure to read: How 3 DSOs Are Accelerating Growth with Digital Advertising.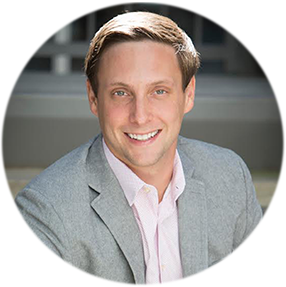 Alex Membrillo
Founder and CEO
Alex Membrillo is the CEO of Cardinal, a digital marketing agency focused on growing multi location companies. His work as CEO of Cardinal has recently earned him the honor of being selected as a member of the 2018 Top 40 Under 40 list by Georgia State University as well as 2015 and 2016 Top 20 Entrepreneur of metro Atlanta by TiE Atlanta, Atlanta Business Chronicle's 2016 Small Business Person of the Year,and the Digital Marketer of the Year by Technology Association of Georgia (TAG).