Year after year, social media use has increased. Since 2018, worldwide users have increased by 9% and now total 3.5 billion. Social media platforms are constantly evolving as they grow and adapt to consumer behavior and incorporate new technologies.
Advertisers need to go where the people are, which is why social media channels are often the best way to reach your target buyer.
But it's a fast-paced world and it can be difficult to know what's just hype and what actually delivers results. In this article, we take a look at some of the social media advertising trends that we see emerging in 2020.
1. Chatbots and Messenger Integration
Chatbots are familiar to most of us as they've been adopted by many major online companies like Facebook, Google and Amazon. They're primarily used for customer service interactions and are especially useful for providing quick answers, addressing complaints, or to solve a technical issues. Tech-savvy people seem to be the most acceptable of chatbots and enjoy using them as a quick way to get information.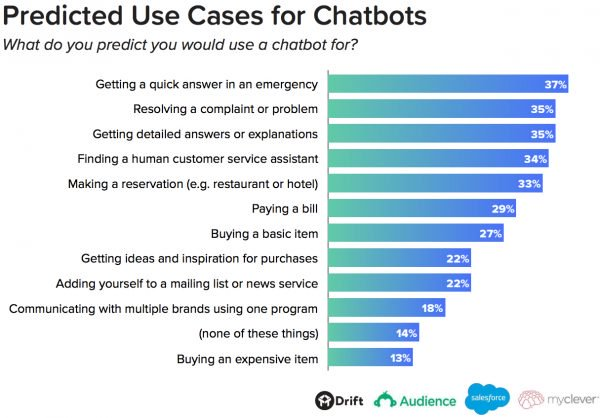 In 2020, advances in artificial technology are making bots smarter, which means they're better able to engage with users. Interacting with a well-designed bot is convenient and can be an enjoyable experience. They can quickly answer questions and provide recommendations.
Advertisers need to meet consumers where they're most active, which often are mobile messenger apps. It's predicted that 80% (or 800 million) of smartphone users will be using mobile messaging apps as their primary source of communication by 2020.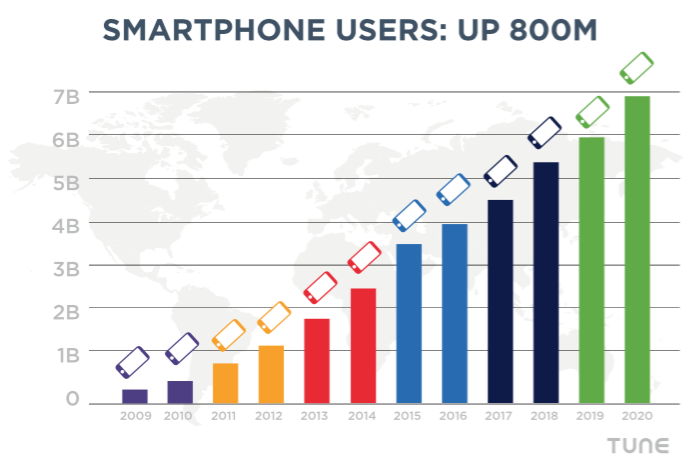 Many businesses now use free messenger apps to conduct business and have direct contact with their customers. For instance, WhatsApp allows businesses to use their platform to respond to customers free of charge if it's within 24 hours.
There are now over 100,000 companies using chatbots and this number is only expected to grow. Consider incorporating chatbots like Facebook Messenger Bot or AdLingo into your PPC strategy.
If you're struggling to create social media ads that convert, try our social media marketing solutions.
2. Social Media TV
YouTube continues to be a very popular medium for watching how-to videos, music videos, movies, sports games, et cetera. Many speculate that social media will eventually replace traditional television. Let's face it, with Netflix, Hulu, Amazon Prime, and other emerging streaming platforms, it's a strong possibility.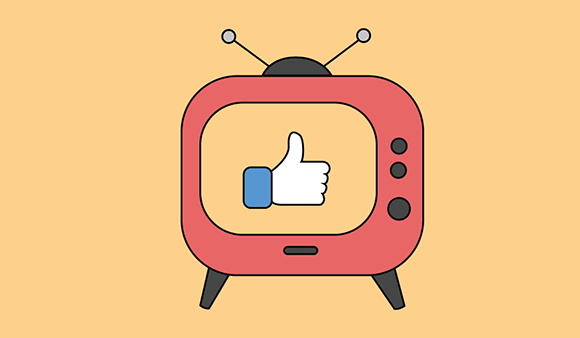 Vertical TV is also becoming more popular; Samsung has specifically developed a television that pivots the screen to accommodate vertical TV. This is because an increasing amount of video is now being captured on mobile devices.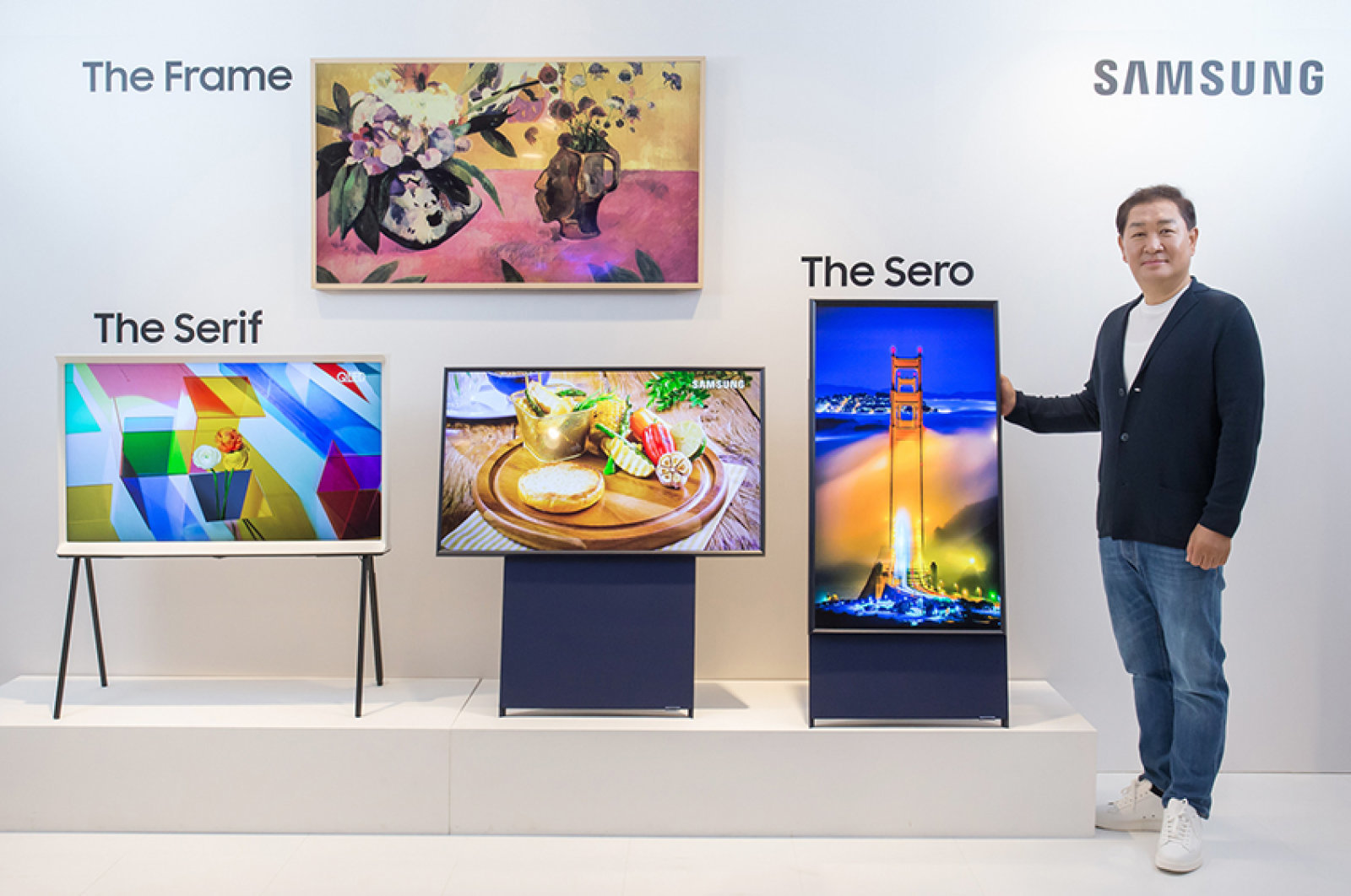 These social media television channels should be considered as you develop your digital advertising strategy.
3. Live Streaming Events: Facebook Live and LinkedIn Live Are Taking Off
Improvements in live streaming platforms such as Facebook, Instagram, YouTube, Snapchat, and Periscope have given business owners more options to connect with potential customers. They're being used to showcase product launches, walk through DIY tutorials, and to give people a look behind the scenes.
But they can also be used for events. When a major event happens, many people tune into social media to see what's happening. They want to be at events like Ted Talks, award shows, March Madness, and New York Fashion Week, but often that's not possible. Livestreaming allows them to watch what is happening from afar and to join in on the conversation.
Business owners should target events that their customers care about. Some might be large like the Emmys, but others could be a regional tradeshow.
In the last year or so, it's become a lot easier to shoot and publish live video on Facebook and LinkedIn. And in response, viewers are becoming conditioned to automatically go to these channels to find out what's going on. What's great for marketers or public entities is that no longer do you have to pay for expensive livestreaming equipment. In 2020, it'll be easier to just tap into your existing social media networks and use your smartphone to publish real-time events.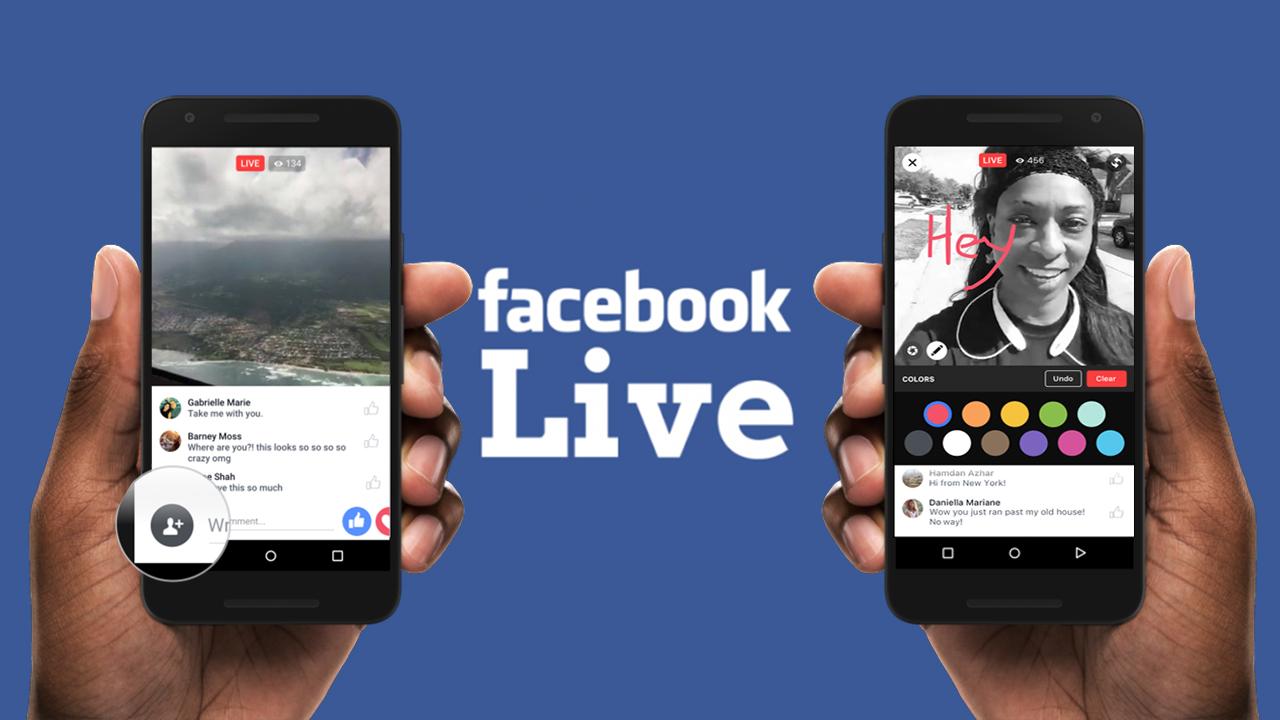 4. Ephemeral Content
Ephemeral content is an advertising method that shows videos and images that are only on display for a short period of time, like what you see in Instagram Stories or Snapchat.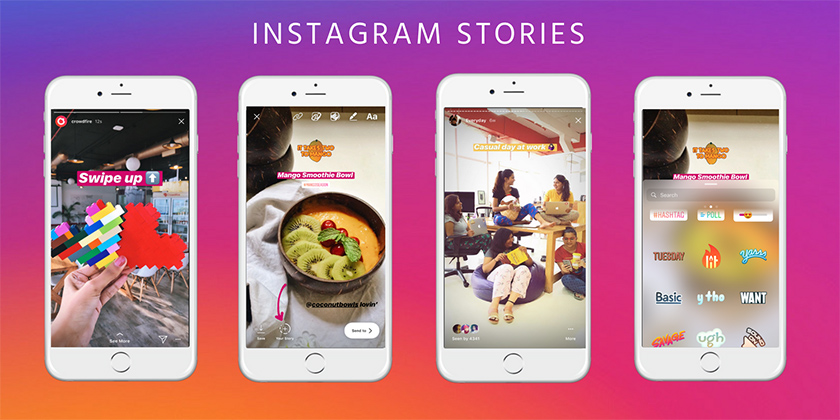 Since the content is only available for a limited amount of time, it taps into people's desire to know what is happening. They don't want to be left out and they feel like they must access the information before it disappears.
This is commonly called FOMO—or the fear of missing out.
No one wants to miss the party or to be left out of a joke. The very nature of ephemeral content inspires people to constantly check their social media channels so they don't miss out on the latest video from a friend or to check in on what a favorite celebrity is doing on vacation.
You can take advantage of this concept to grow visitation to your website. If you make it a habit to continually publish engaging ephemeral content, you will train your readers and followers to visit your social media channels on a regular basis. If they don't, they'll risk being left out of the fun—and no one wants that.
Besides the fear of missing out, the temporariness of ephemeral content helps users get more comfortable with it. Since the post disappears within a day, people don't have to worry about creating a possibly embarrassing and inerasable digital footprint for the entire world to see for all of eternity.
5. Social Media Listening
Have you ever noticed that when you're chatting or searching for something on social media, the pops-up, promotions, and advertisements of that subject seem to appear out of nowhere? This is not a coincidence; it is a completely intentional and planned marketing strategy.
This is an evolving technology that we'll see more of in 2020 and leading up to it. Social listening will be used more in the future for businesses to see what products and events are trending and are being sought after the most.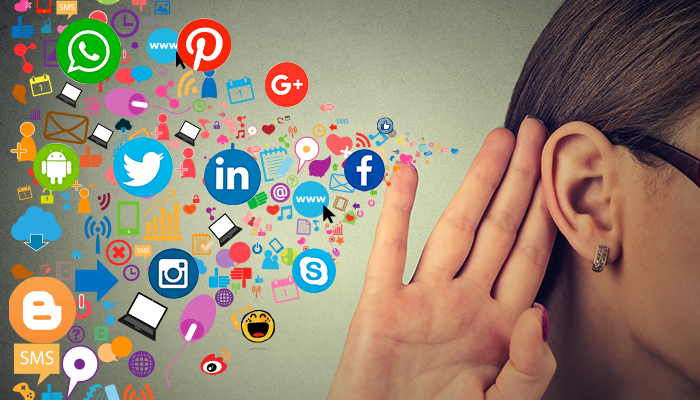 Whether you are chatting on Twitter, Facebook, and even Instagram, your behavior online will show up and trigger ads or specific information on your pages. And here's a tip: companies like SproutSocial offer businesses social listening tools to help you hear what's going on.
6. Contextual Ads
Contextual advertising refers to advertisements placed amongst websites and social media platforms through an automated system that uses keywords relevant to whatever a person is searching for or viewing.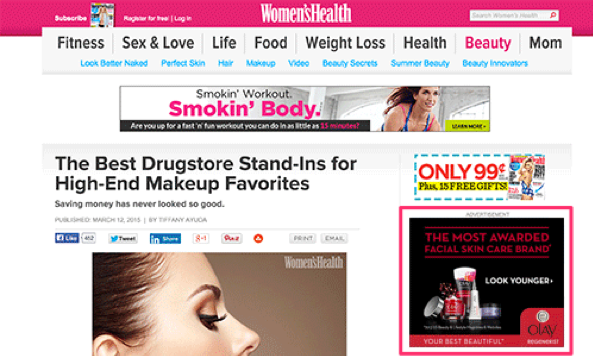 It pulls up whatever advertisement is appropriate for that subject.
For example, you're looking at a travel group or web page, the advertisement will display something relevant like flights or accommodations. Check out this targeted Pepsi ad at the Super Bowl arena: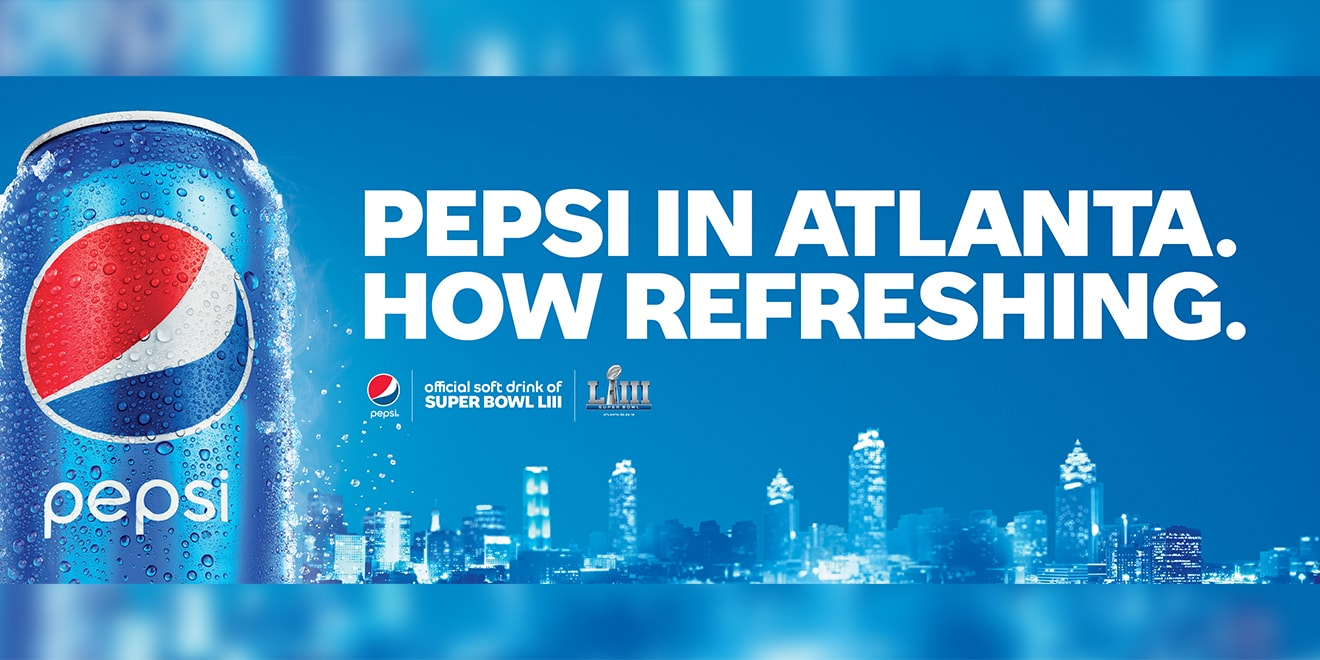 A good example of contextual advertising is when there's an event that's currently happening. Like with the Super Bowl, Pepsi ads would pop up on social media networks when people searched for football, professional sports, or any close subject leading up to the event.
7. Advertising on Social Networks Will Reach More People
Social platforms offer a cheap and easy way to advertise your product or blog to hundreds of thousands of people, and advertising on these platforms is going to become the norm in 2020.
Since October 2017, Facebook alone had 2 billion monthly users, and it's up to roughly 3 billion now. What a huge market!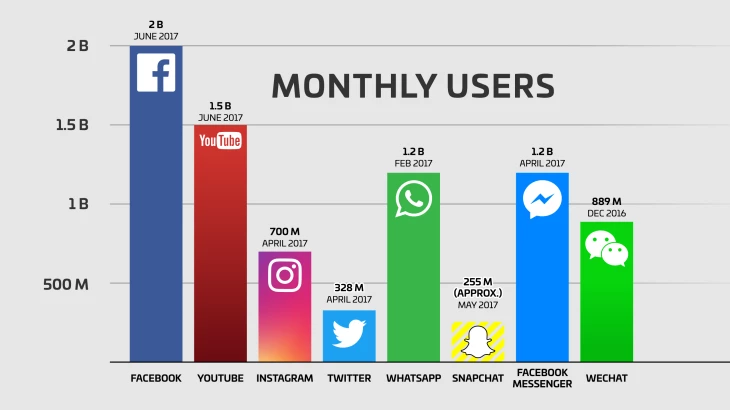 Your ads on Facebook, in particular, can reach prospects in different parts of the world and there are many companies generating a lot of money by setting up advertising campaigns and scheduling ads to best reach these various regions.
8. LinkedIn Growth
The growth of LinkedIn in 2019 caused a dramatic twist in the digital marketing space, as people didn't predict that the professional networking and job searching site would become a major player in the social media space. But considering that many business professionals are using LinkedIn, it's now become a great place for B2B advertising.
Tip: Want to dabble in LinkedIn, but don't know where to begin? Check out this guide.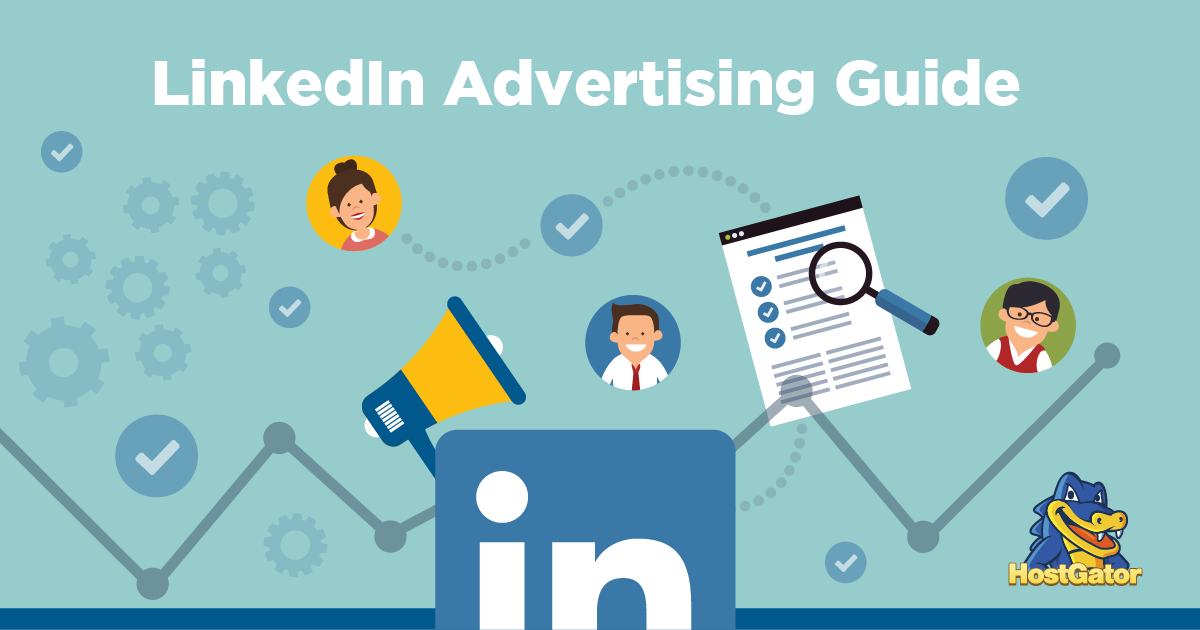 LinkedIn is a relatively cost-effective way to advertise and tap into a niche market of professionals. Small businesses have realized success through advertising on this channel because they can hone in on specific demographics like job title, skills, and experience. Big brands like Volvo and Adobe also use LinkedIn to manage their brand's reputation, recruit talent, and to connect with fans and followers of their brands.
9. Micro-Influencers
Partnering with micro-influencers has become a popular component of marketing strategies. In fact, the marketing budget towards this new model is expected to increase by 67%, according to data by Visual Capitalist: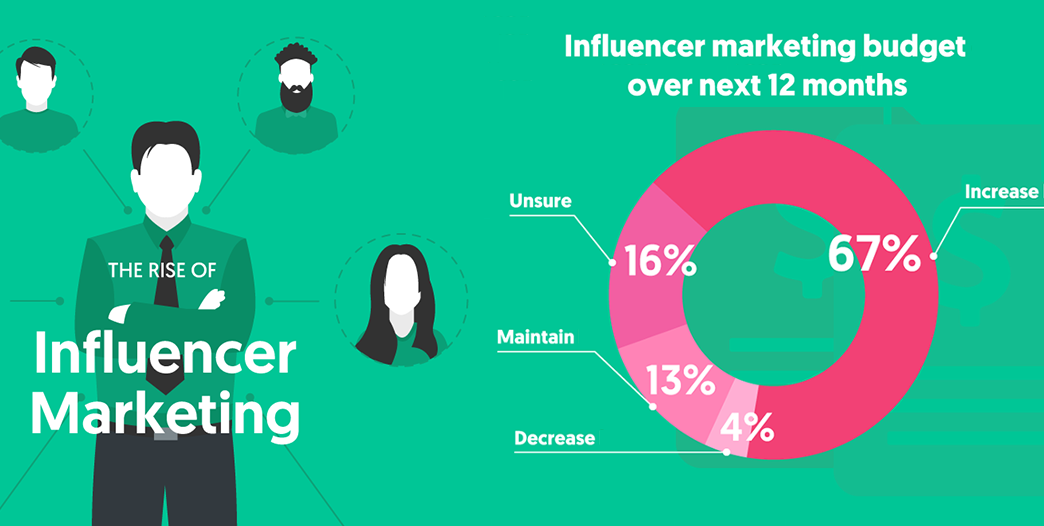 Influencer marketing aims at targeting a small segment of the market for your product or service, and it's cheaper than investing in a macro Influencer model where the campaign costs are huge.
A micro-influencer is someone who has anywhere from 1,000 to 100,000 followers and is normally regarded as an expert in that niche. Developing a relationship with micro-influencers can be a cost-effective way to create awareness of your brand. In exchange for payment or free product, they'll promote your brand to their followers. People tend to trust recommendations from people they know or like, so it's an effective method to generate leads.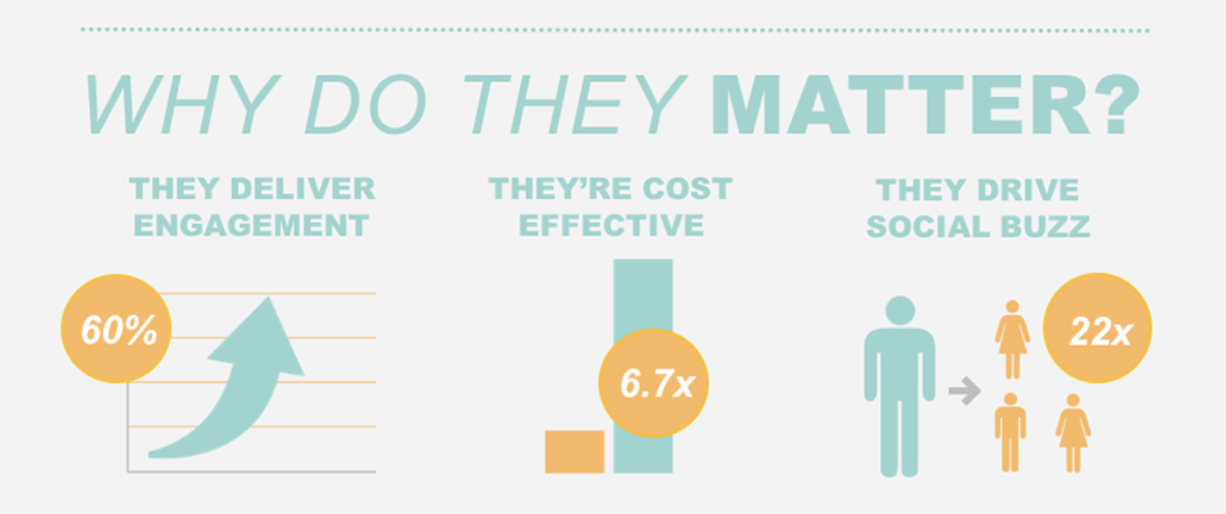 10. People Will Buy Products Directly from Facebook
Online consumerism is increasing each year; people love the convenience of ordering things online. Who wants to leave their house when it's raining or snowing? Subscription delivery services make it even easier to have common items routinely shipped to your house.
If you combine people's desire for convenience with their usage of social media—then you know product advertising on social media works.
More people are likely to purchase or simply review an advertised product on social media platforms. For example, here a Facebook user buys a new jacket from a trusted brand and decides to share it on his Facebook feed: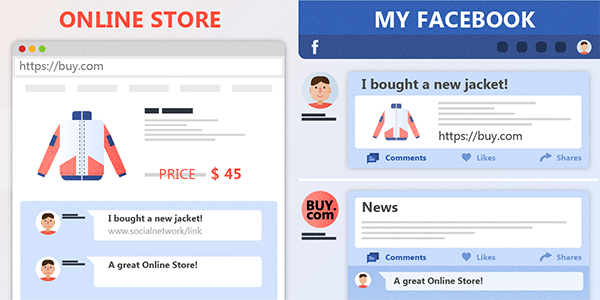 With the billions of social media users around the world today, it makes sense for eCommerce companies to use this avenue to promote and sell their goods online.
Many companies are also restructuring the procedures of the actual purchasing process so people don't abandon their cart halfway through the purchasing process, thus securing the sale.
If you're struggling to create profitable Facebook Advertising campaigns, talk with our social media marketing experts.
11. Social Media Videos
Everybody loves to watch videos and the introduction of 5G will lead the way in allowing people to stream online content at a faster pace. This evolution will especially be a welcome expansion in the world of online video advertising.
Moving pictures simply help get the message across in a far more efficient way. People respond better to visual content and videos tend to be self-explanatory and appealing, therefore make it easier for the human brain to retain the information relayed.
Videos can also lead to direct sales by keeping up with the trends in the market and sparking interest in your customers.
12. Artificial Intelligence
This state-of-the-art technology is improving every day and the limit to its application appears to be endless. An increasing number of apps are adopting artificial intelligence and this trend is likely to continue in coming years.
Artificial intelligence technology can power customized advertisements that meet the potential consumer in their own environment.
Some weather apps on mobile devices have implemented artificial intelligence-powered alerts. For instance, those that suffer from allergies can be served alerts for high pollen levels. As the app gathers data, it'll be able to align advertisements with the user's interests.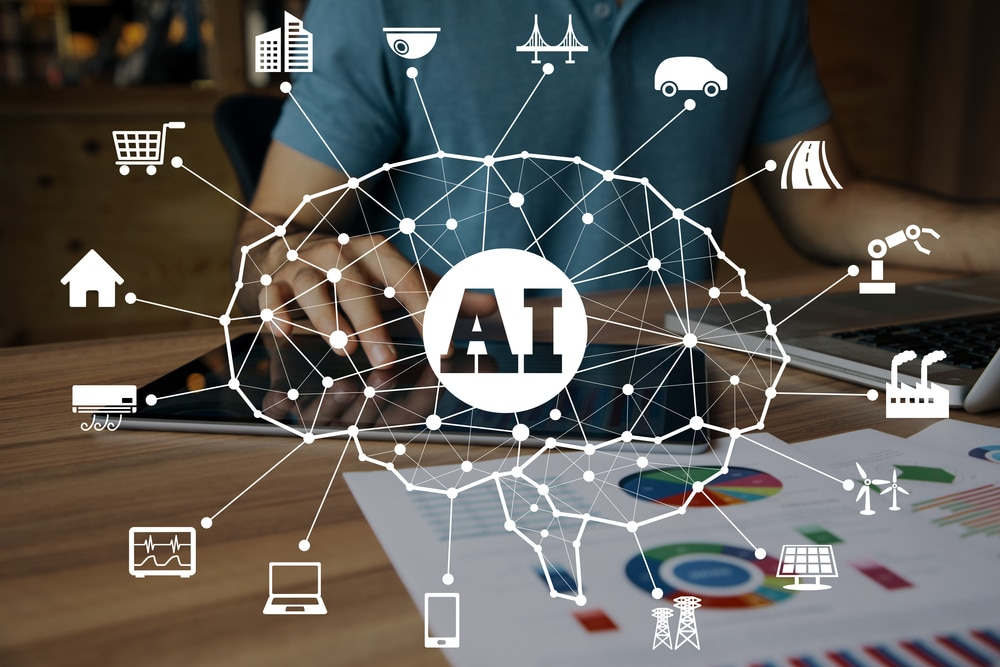 AI algorithms can learn and then determine what content to use and the best place to put it. This will improve ad placements and ensure that your ads are being seen by the right people at the right time.
13. Augmented Reality
This technology makes advertising interactive. One of the first major companies to utilize this new technology was Ikea back in 2013.
Ikea enabled you to take products from their catalogs and scan them into your phone, thus allowing you to see what the furniture looked like in your personal environment.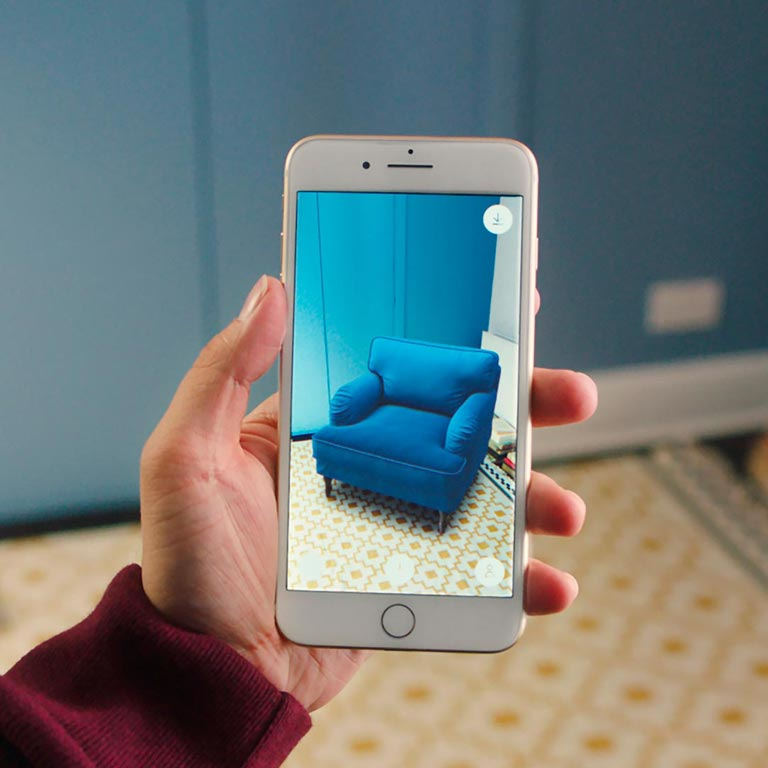 Today, augmented reality technology is growing incredibly fast with many companies using it to advertise and to enhance customers' experience with their product. For example, Apple photo filters and Google Sky are popular apps that offer augmented reality experiences.
14. Native Advertising
Native advertising a form of advertising that fits into your online environment and is not intrusive, unlike the annoying ads you see everywhere that you can't avoid.
Often, they can appear as videos or news articles. The topics can be the same as what you were reading, or a similar subject matter that has appealed to users like you before.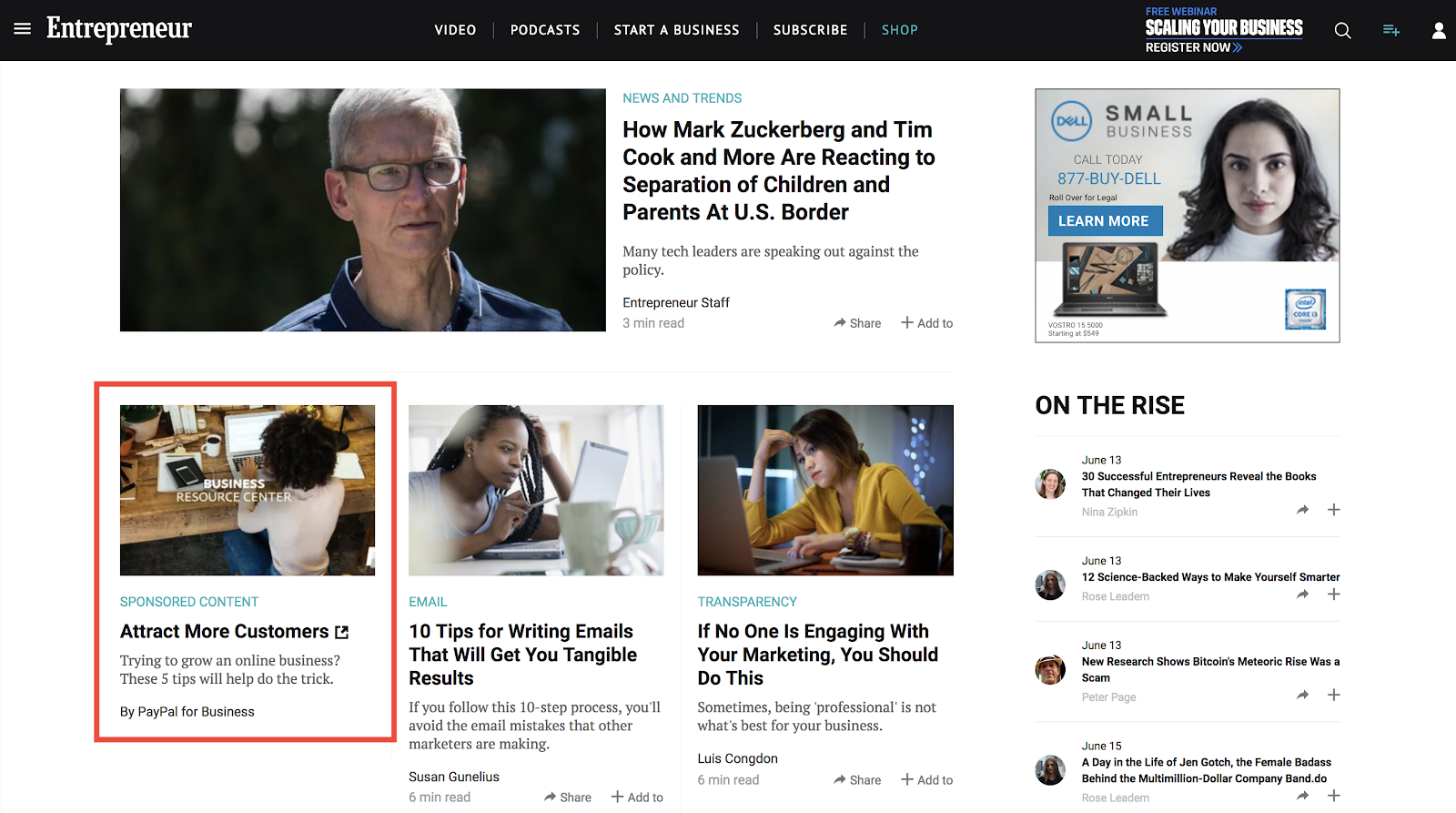 Native advertisements are great because they simply blend in with whatever the user is viewing. Often times, the consumer doesn't realize that it's indeed an advertisement until they are actually looking at it. And by that time, they usually don't mind interacting with the commercial as it is close to the subject matter that they were interested in anyway.
Conclusion
If you want to increase brand awareness and connect with consumers, you need to use social media. It's a proven advertising channel and as these trends show, it's not going away. Lean in and learn these social media advertising strategies before your competitors do.
If you need a little help keeping up with emerging social media trends, let Cardinal Social Media Marketing Agency offer their expertise.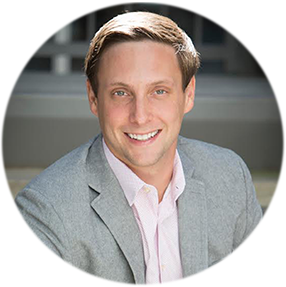 Alex Membrillo
Founder and CEO
Alex Membrillo is the CEO of Cardinal, a digital marketing agency focused on growing multi location companies. His work as CEO of Cardinal has recently earned him the honor of being selected as a member of the 2018 Top 40 Under 40 list by Georgia State University as well as 2015 and 2016 Top 20 Entrepreneur of metro Atlanta by TiE Atlanta, Atlanta Business Chronicle's 2016 Small Business Person of the Year,and the Digital Marketer of the Year by Technology Association of Georgia (TAG).