It doesn't matter if you're selling a product or service to a consumer or fellow business- it's still all about connecting with people.
Our PPC management agency helps bring awareness to those other businesses looking for your services.
B2B Ventures That Trust Us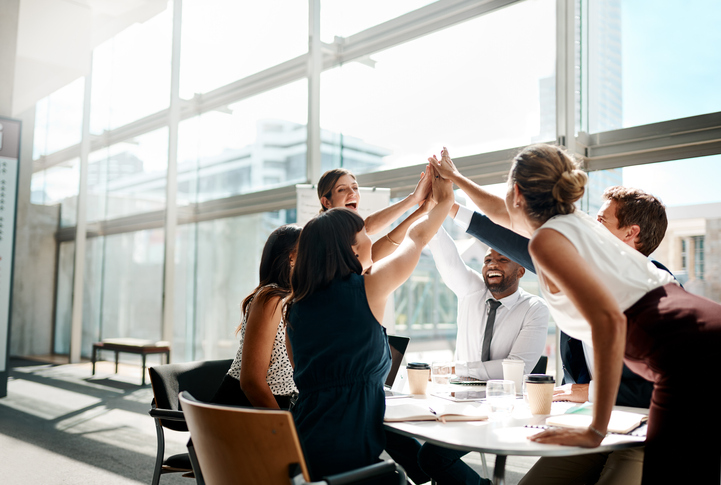 While there are some differences to selling products/services in the B2B space as opposed to selling directly to consumers, there are also a lot of similarities too.
In both instances, the business needs to ask itself: 1) who the people are that they are trying to reach and, 2) what value they bring to the buyer.
So, whether you are selling HR software or environmental health consulting services, it's important to devise a digital marketing strategy that addresses these questions through connecting with your B2B prospects- and consumers- online.
However, you would also go about marketing to a B2B company a different way than the average consumer. Awhile ago, Salesforce released a startling statistic- that the B2B sales cycle is on average 84 days long (but this varies between companies). That means that the B2B buyers funnel- and PPC strategy- will look a lot different than it would marketing to the average consumer. Instead of running a PPC campaign that says, "click here for a free sample!" you'll probably get farther with your prospect in the B2B space by running an ad that encourages them to download a whitepaper about a topic that is meaningful to them- and then continue the conversation after collecting their contact information.
This makes secure, easy-loading, and simple lead capture forms on your website even more important as it helps foster that ongoing relationship with the potential client.
But if all this seems foreign to you, that's okay, because our B2B PPC management agency can help your company build those relationships. We know how to put together a keyword research plan and create ads that drive clicks to your B2B website while also building or redesigning your website if necessary to implement on-page optimization, link building, and responsive design that boosts your company in the online search engine results (as well as create content and secure lead capture forms to help with the remarketing process).
The fastest, most efficient way to gain exposure and awareness to people looking for your services is by implementing a solid PPC strategy that perfectly complements your other digital marketing efforts. And with Cardinal, we partner you up with dedicated b2bPPC professionals who know how to effectively implement SEO strategies by using informative, eye-catching ad copy that amplifies your business and marketing message.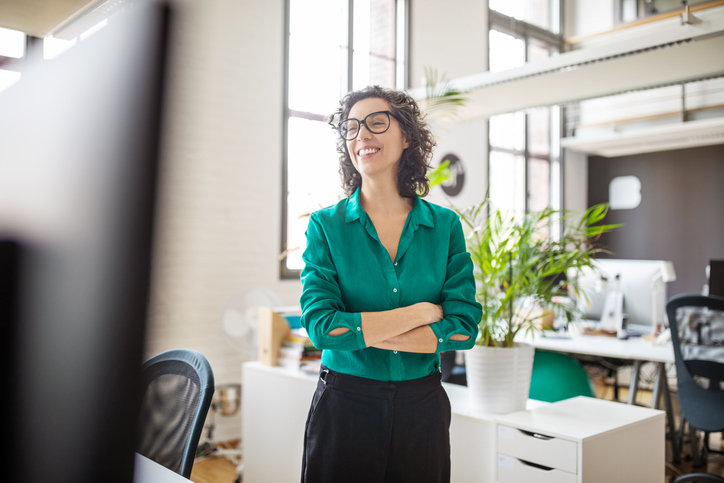 Let Us Help You Connect with Your Prospects
According to a recent study, paid search accounts for an increase in brand awareness by 80 percent. That's huge! On top of that, 46 percent of people who are Googling certain keywords to find the information they need can't decipher between paid advertisements and organic search results. That same percentage of clicks go to the top three results that show up on the search engine pages (90 percent of all clicks take place on that first page). This means that a PPC campaign done correctly is a great way to get to the top of the SERPs and noticed by people who are looking for your services.However, it can cost more time and money trying to figure out PPC management yourself then partnering with professional PPC experts. So, just like we wouldn't cold call a company and try to sell them a niche service, you shouldn't navigated igital marketing alone without the necessary tools either.
Igniting Your Growth With Cardinal
Leverage Cardinal's b2b digital marketing solutions to get more customers by tapping
into our PPC management expertise that focuses on:

Ads That Get Noticed
You've done all the hard work to build up a great staff that can easily explain and promote your services,so now it's time to partner up with an equally great PPC management company that knows how to create ad copy that engages the right demographic and gives future clients the information they need to make an informed decision about who to go with.

A Focus on Keyword Research
After learning more about your b2b enterprise and its goals, Cardinal PPC experts dive right in to find the best keywords that target qualified leads, all while staying within your budget. We can help you create original and engaging ad copy that helps your business get noticed by the right people and drives them to the purchase confirmation page. Then we launch the plan and consistently monitor the activity, redefining the strategy when necessary.

Tapping into Social Media
While creating PPC campaigns for Google is important, Cardinal goes above and beyond by tapping into the power of social networking. We build PPC campaigns for LinkedIn and other social media platforms where your potential clients are going for information. Since social media networking is all about building trust and transparency, we keep the PPC messaging consistent, informative, and engaging across all platforms.

Regular PPC Assessments
Whether you want to form a PPC campaign from scratch or have one already in place that needs a bit of fine tuning to produce results, Cardinal can take what you have and do a bit of tweaking and testing to get it to where it attracts- and converts- new clients.

PPC Budget Management
Since there is a cost to Pay-Per-Click advertising, Cardinal is cognizant of how your digital advertising dollars are spent. We first do some keyword research to figure out which ones are most effective for your b2b venture and then Cardinal PPC specialists monitor- and perhaps adjust- your ad campaigns along the way to make sure they are producing the best results.

Tracking Conversions
The purpose of setting up a PPC ad campaign is to get noticed and ultimately get new clients, so Cardinal PPC management experts ensure that your ad campaigns are set up properly and working through to the end. From the first online impression to getting the job done- we track everything to see what's working and what people are responding to.
Cardinal Specializes in
B2B PPC Management
Cardinal's b2b PPC management experts are skilled at creating customized SEO strategies that are catered to your specialty. Our focus on search engine optimization, targeted advertising, and increasing brand awareness can be the catalyst to expanding your client base.
"Cardinal's competitors constantly try to get us to switch to them. We are not interested in switching."
Cardinal's Proprietary Marketing Technology Lead Stream's Benefits:

Double Your Customers Volume for the Same Spend
Dump the campaigns that don't generate returns. Our AI based marketing platform automatically optimizes towards the campaigns that are driving high value clients.

Executive Level Reporting
Tap into the type of analytical reporting that you didn't even know was possible. No longer do you have to do all the legwork on finding the cost per lead. With Lead Stream, you will now be able to report on the Cost Per Customer marketing…and show the ROI.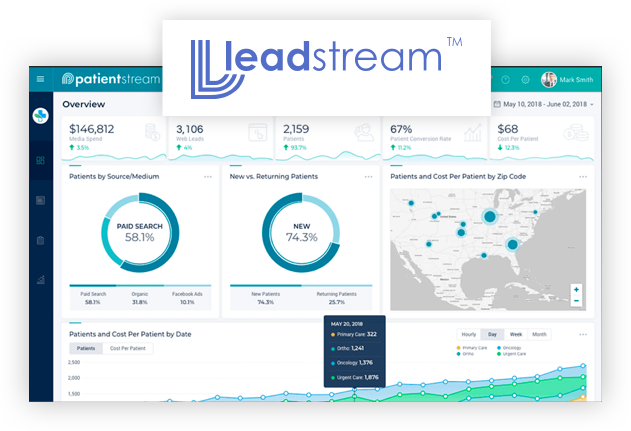 Ready to Rise Up on the Internet?
Fill out the form to get started!