Atlanta PPC Management Services
Quickly grow your lead volume with a PPC Management partner that has been headquartered off Peachtree Street for the last 11 years.

Clients We Have Ignited Growth In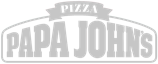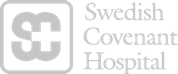 Is PPC working?
When we talk to clients about digital marketing, it's expected that they'll ask a lot of questions. One of the most common questions asked by clients is about pay-per-click or PPC. They're quite overwhelmed about the information surrounding PPC and wondering if it's a good marketing strategy for their business.
PPC is one of the most popular digital marketing strategies available. But it does have a notable barrier of entry which is the fact that it's a paid media advertising solution. Is it an expensive marketing strategy? Is it worth the investment in the long run?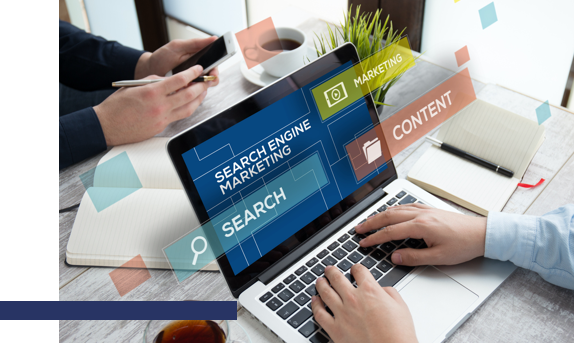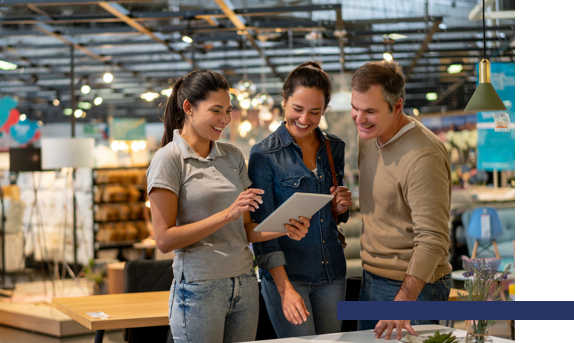 We can help
If you're an Atlanta business owner who's interested in running a PPC campaign, Cardinal Digital Marketing is composed of many marketing experts and many of them are extremely proficient with PPC. At Cardinal, we'll help you make the most out of your PPC campaign. Feel free to contact us if you need help with PPC.
Our Clients Love Us
"Cardinal's ability to pull insights out of our data is far superior to other agencies."
— Nick Shirley, Marketing Planning Manager
Atlanta PPC Management Company
Cardinal can develop a personalized PPC campaign to help your Atlanta business grow and increase both conversions and revenue from your website. Check out the PPC management services that you can expect from us:
PPC Audit
You came to us because you need help with your PPC campaign. So we're going to conduct a full PPC audit to have a clear picture of how we can improve the performance of your campaigns and strategy – let's take your PPC to a whole new level.
Google Ads Services
Formerly AdSense, Google Ads is the number 1 paid search platform. If you're looking to make the most out of your Google Ads campaign, Cardinal is your Atlanta PPC company. The goal is to develop a Google Ads campaign that drives brand awareness and of course, sales.
Facebook Ads Services
If you wish to extend your reach in social media, it's hard to go wrong with Facebook Ads – after all, it's the biggest social media platform out there. With our team of PPC experts, you can take full advantage of Facebook's advertising platform and gain likes, follows, better audience engagement, and more.
Identify Keyword Opportunities
Without targeting the right keywords, success in PPC becomes virtually impossible. Cardinal will help you find the most cost-effective keywords that best fit your marketing needs. We'll do most of the heavy lifting by researching and finding opportunities for your company.
Create Effective Ads
PPC is more than just "higher bidder wins", it's not the case at all. What does help you rank is your Ad Quality score. From the headline to the actual ad copy, developing effective PPC ads is a must before you can achieve a good rank. To add, we'll also conduct split testing to identify high-performing ads.
Analyze the Competition
An effective PPC campaign requires a good deal of information, particularly about the competition. By keeping an eye on your competitors, we can help you develop a smarter strategy for your campaign. You'll know about strengths and weaknesses and you'll use the data to get ahead.
Campaign Monitoring
PPC can be tracked and measured in real-time. This is useful because it allows you to identify low-performing areas of your PPC campaign and make the necessary adjustments. Also, real-time monitoring can help you identify opportunities that you can take advantage of.
Communication and Reporting
A great PPC agency has excellent communication skills and will never leave you in the dark about your campaign. At Cardinal, you'll know exactly how your paid ads are performing. Your PPC manager will prepare a monthly report for you to review so you'll know how every dollar of your budget is spent.

Why Use PPC for Your Business?
Is PPC an effective marketing tool? If you don't know what you're doing, you could easily spend hundreds or thousands of dollars without significant results. However, a properly optimized campaign can provide you with benefits such as:
Connect to the Right Audience
Traditional advertising channels like TV, radio, and print offer limited flexibility when it comes to targeting. For the most part, you're only targeting the general audience. If you're lucky, you might reach one or two persons who might be interested be interested in your product or service.
PPC is the exact opposite of that.
Very few types of advertising can match the targeting precision of PPC. You can connect to the right audience through the use of keywords, location, age, demographics, timing data, and so on. By the right audience, we mean people who are likely going to get your product or service. PPC provides you with enough targeting tools to increase your chances of reaching your audience while filtering out users who are less likely to become customers.
This level of precision targeting is useful for small and medium-sized businesses, especially if the campaign is localized.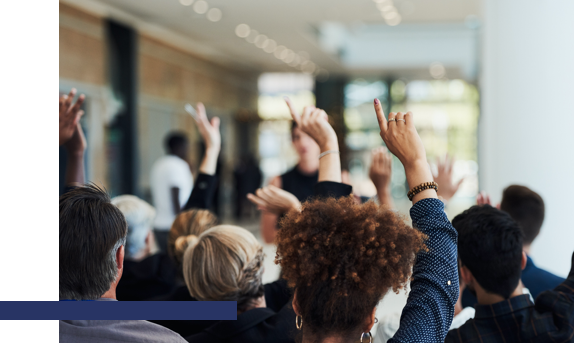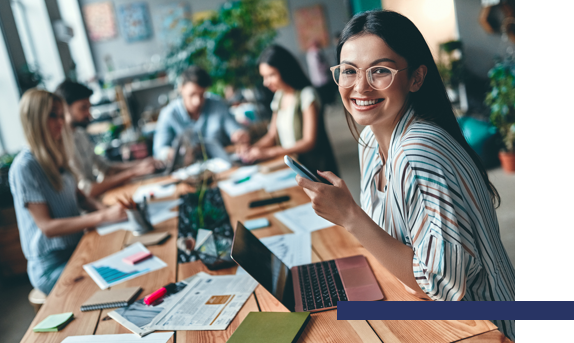 Increased Brand Awareness
Small to medium businesses aren't usually known outside their customer base. If a customer needs a product or service, he's not likely to search for a business by name to find it. Instead, they'll search for product keywords and find several relevant businesses. On top of the organic search results, you'll find PPC ads which can help divert potential customers to your company and products/services.
If you can manage to rank at the top of the paid search results, more people will see your company's name, brand, and logo. Your ads may not receive clicks from users the first time around but your brand will stay within their subconscious. This is how PPC increases brand awareness and slowly, people will start to associate certain products or services with your company. Later on, they may find themselves clicking on one of your ads due to brand familiarity alone.
Before you can hope to rank highly in paid results, a well-optimized PPC campaign is a requirement. This is where your trusty Atlanta PPC company can help you.
Gives Immediate Traffic
Traffic is the lifeblood of just about any digital marketing campaign. As far as traffic goes, the primary source is still organic traffic. These are visitors coming from non-paid sources like referral links and search engines. However, increasing traffic via SEO takes a lot of time and effort to accomplish.
If you want a digital marketing strategy that provides almost instantaneous results, PPC is your best bet. Whether you're using Google, Bing, or Yahoo, setting up a PPC account is very easy and fast. To get your campaign to go live, you only need to set up your account, configure the settings and keywords, write the ad copy, and so on. At this point, you're ready to launch your PPC campaign. With a good configuration and a little bit of luck, you could receive clicks or phone calls on the same day.
If you're working with an Atlanta PPC management company, setting up your account could take less than an hour.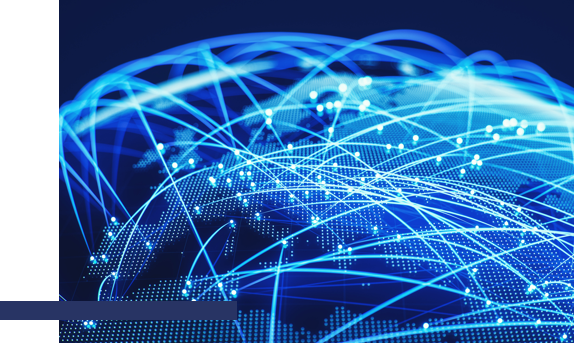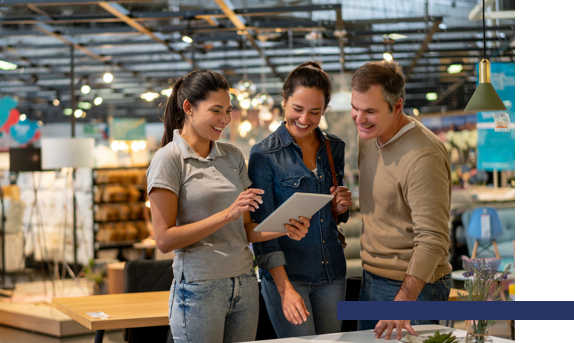 Make Changes in Real-Time
Paid media advertising is an amazing marketing tool because of its versatility. One major contributor to PPC's versatility is the ability to make changes in real-time. This means that any change or adjustment you make will instantly be applied to your campaign. This gives you the freedom to fine-tune your paid search experience.
Not all paid search campaigns start perfectly. As you start, the most likely scenario is that you'll make mistakes and not achieve the results that you want. But with the ability to make a change on the fly, you can correct mistakes as they surface and it leaves so much room for experimentation. Plus, it makes it easier for you to capitalize on early success signs.
With the ability to make changes in real-time, you can detect a runaway spend and make the necessary adjustments before you waste more money. Ultimately, PPC provides you with great control over your account along with the message that you want to send out.
Control Your Spending
There's a notion that PPC is an expensive digital marketing strategy. Now, it's true that it can be easy to spend a lot of money on PPC but with dismal results – it can be a real money pit. However, that's more likely to happen with a campaign that's not properly optimized. Although, some industries indeed have a higher Cost Per Click (CPC) when compared to others.
PPC is a fairly cost-effective marketing strategy because you have control over your spending. First, you are only charged whenever a user clicks on one of your ads. Second, although you can set a monthly budget, it doesn't mean that it'll take you a month to exhaust your budget. In fact, in most cases, you'll likely reach your monthly budget quota within one to two weeks.
Also, every aspect of PPC can be tracked and measured using conversion metrics and reporting tools. You can evaluate which areas of your campaign are working or not and decide to increase/decrease funding.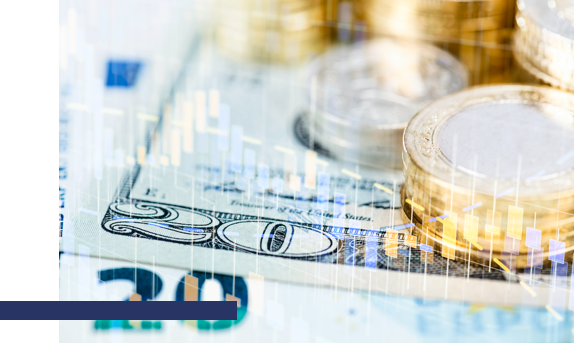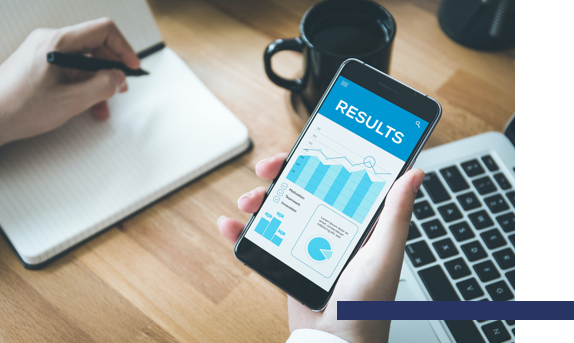 Measure Your Results
The problem with traditional advertising is that it's very difficult to measure your results and find out if you're successfully reaching your target audience. For example, if you put advertise in a newspaper, the only information that you can rely on is readership data which is not very accurate.
With PPC, you can track every aspect of your ads easily and accurately. For starters, you can track various metrics like the cost per conversion/acquisition (CPC/CPA), click through rate (CTR), return on advertising spend (ROAS), impression share, quality score, and the list goes on. With split testing, you can also determine which version of your ads is better in terms of performance.
Ultimately, you can easily determine your ROI faster and easier with a PPC campaign. Many PPC platforms like Google Ads provide extensive conversion and tracking tools that will help you measure your results and success.
5 Reasons to Hire an Atlanta PPC Management Agency
Is hiring a PPC management agency a good fit for your business? Let's take a look at some of
the most compelling reasons why you should partner with a PPC agency.
PPC Requires Skills, Expertise, and Experience
The number one reason to hire an Atlanta PPC company is that you can leverage the skills, expertise, and experience of a team of experts. If you go the DIY route for PPC, you'll soon discover that the barrier of entry is quite high – it needs a great deal of knowledge and skills. In reality, it can take many years of experience before you can use PPC at an enterprise level.
When you work with a PPC company, you're not only working with a group of qualified professionals but you'll have access to complex strategies that utilize the latest technology and trends.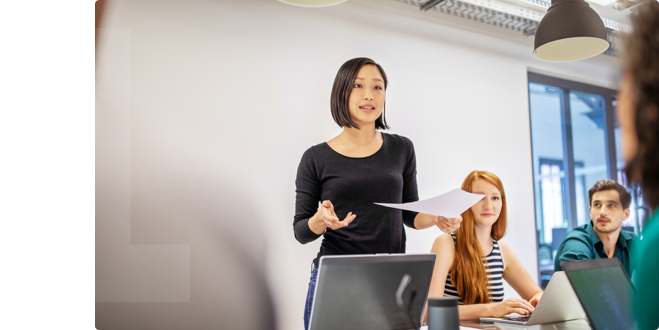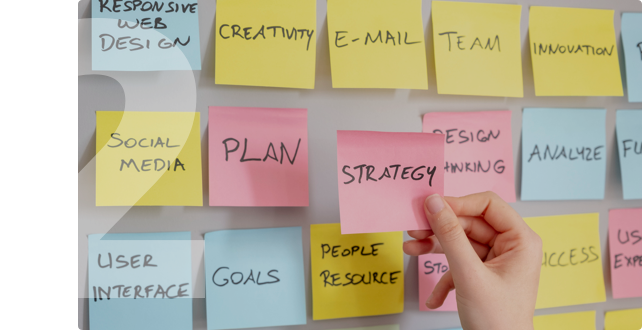 Keyword Research Is Tough
One of the elements of a successful PPC campaign is using the right keywords. Build your ads around the wrong keywords and you'll most likely exhaust your budget with little to no results. Knowing the right keywords is not as straightforward as you think – it requires keyword research.
A PPC agency specializes in keyword research. At the start of the campaign, they'll spend so much time researching keywords to ensure that they're a good fit for your business and will maximize returns. You can find many free keyword research tools online but many PPC agencies invest in more comprehensive tools that give them a competitive advantage.
Content is Still King
Ad copy is another PPC element that you can't afford to overlook. In the case of Google, there's a metric called Ad Quality score that greatly influences the ad rank. It's not enough that you outbid your competitors but your ads should outshine theirs as well.
When you hire a PPC management company, they can ensure that your ads have a good Ad Quality score. This indicates that they'll take care of ad content creation. The goal is to create ad copy that will not only please Google but actually engage users as well. Whether you're looking to improve your CTR or increase conversions, the agency has the experience and skills to make sure your ad copy is aligned with your goals.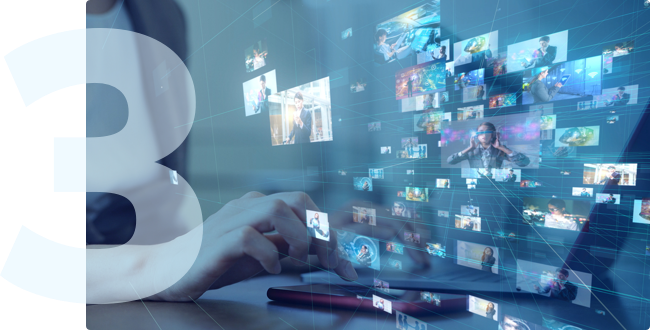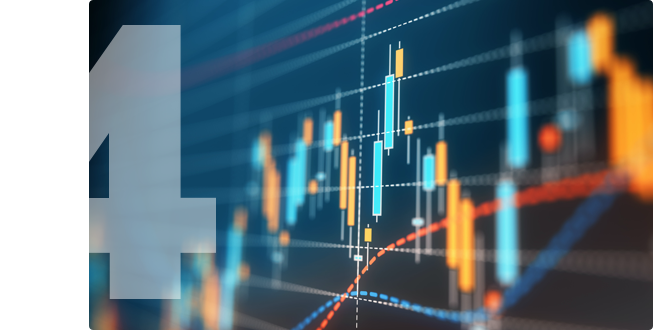 Track Data and Measure Results
Any PPC success story is guaranteed to have an excellent tracking and reporting system. You need to be able to track your sales and know where they are coming from. Also, tracking enables you to determine which keyword groups are performing to your satisfaction or otherwise. Therefore, you can easily make changes and tweaks to your campaign if needed.
However, just because you can look at the data, you can properly interpret it. A PPC agency is more than equipped to understand the trends and data coming from your campaign. Furthermore, many agencies are more than willing to explain the reports so everyone is on the same page. A good agency ensures that their clients are always on-the-loop when it comes to their marketing campaigns.
Huge Time Saver
PPC marketing is not something that you can just set and forget. A PPC account needs constant attention, especially in the earlier phases where experimentation and ad testing occur. Thus, a PPC needs to be constantly monitored to detect runaway spends or opportunities. So ask yourself, do you have the time and patience to keep an eye on your PPC campaign consistently?
It's the PPC agency's literal job to handle your account and monitor any developments. Generally, a paid search expert will be assigned to your account to oversee the campaign. This saves you a lot of time that's best spent on running the business.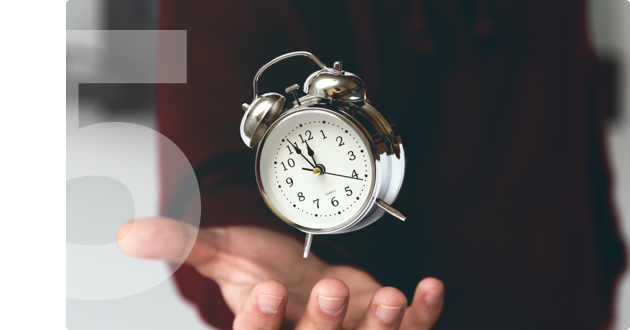 Partner With Cardinal As Your Atlanta
PPC Management Company
Want to grow your business using PPC advertising?
Check out a few more reasons why Cardinal is the top choice for PPC management.
We Are the PPC Experts
Of course, you want to work with an agency that knows what they're doing. At Cardinal, we have the experience, knowledge of best practices, and proven data to make your PPC campaign a success.
We Research Your Keywords
You can't succeed in PPC without using the right keywords. At Cardinal, we have a team of PPC specialists that will conduct keyword research and analysis to target keywords with the best ROI.
We Optimize Your Landing Page
A poor landing page is the bane of any PPC campaign, regardless of how optimized your settings are. Cardinal will ensure that people who click on your ads have increased chances to convert.
We Develop Your Ads
High bids can only do so much but poor ad copy is a killer. We won't insult you with generic ad copy but instead, we write ones that are engaging, highly-targeted, and focused on conversion.
We Provide Extensive Tracking and Reporting
Our campaigns are driven by data and we make sure that you're involved every step of the way. Trust us to keep an eye on your campaign and we send out in-depth reports about your PPC campaign.
We Personalize Your PPC
For starters, we'll audit your website to determine which areas of your campaign need the most attention. Our goal is to craft a PPC campaign that's scalable and efficient. Say no to cookie-cutter strategies.
Cities We Ignite PPC
Management Services in:
Ready to Rise Up on the Internet?
Fill out the form to get started!