Let us do your AdWords PPC audit
and get your campaign on the right track
Using different PPC companies or trying to do a digital marketing campaign yourself can often result in a fragmented plan that ends up costing you money. Taking some time to perform an AdWords audit can turned wasted advertising dollars into more customers and better ROI.






Have you ever seen someone's computer that has so many documents on their desktop that it fills their whole screen and it looks like a disorganized mess? It may be overwhelming to you, but that person seems to know where everything is and how to access it? Or maybe you are that person who has an environment that looks like total chaos, but itmakes perfect sense to you.
A pay per click AdWords dashboard can give that same kind of feeling of walking into an environment of controlled chaos that only makes sense to one manager. And, if you've used several different companies to manage your PPC account then it can seem confusing in trying to figure out how all the pieces fit together.
This is where an AdWords audit by PPC professionals can really help. Making sure that conversions are tracked properly, reviewing keyword relevancy and ad group settings are a few things that Cardinal PPC auditors look at to ensure that no more online advertising dollars get wasted.
An AdWords auditor is essential for a business, especially if you've had several managers involved over the years and a lot of money invested in your PPC advertising account. This can lead to a disjointed and possibly outdated strategy that's in desperate need of an audit. Fortunately, our team of experts can dive in and look at the tactics within your plan that could be holding you up.
In a PPC audit, we check your website and Google Analytics for broken links and make sure everything is tracking properly as we want to make sure your efforts are streamlined and that your prospects are getting the information they need. We then assess ad groups and extensions and review keyword match types. Even looking at negative keyword lists and adjusting them can make a world of difference in generating leads and awareness.
When we can perform a PPC audit, we go in and streamline and organize your online advertising efforts so that it's clear, consistent, and starts generating an ROI.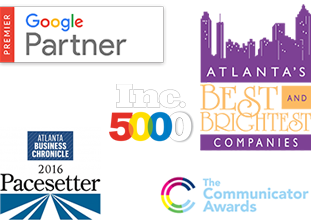 Talk to a Digital Marketing Expert
Get results with a Cardinal
AdWords Auditor
Our AdWords auditors check network settings, mobile device bids, website extensions, and provide a thorough analysis of ad groups and keywords, coming back with recommendations about how to optimize your ad spend and improve performance.Not only does cleaning up the house help you relax a little, you may notice that some little tweaks can turn into conversions and loyal customers.

We audit improve your AdWords PPC account
Over here at Cardinal, we all live an breathe pay per click advertising and are happy to use what we know towards the success of your business. Dedicated to achieving results, we take your business to the next level by understanding what you've done in the past to move forward with a refreshed comprehensive plan that's on par or better than your competitor's.

Our dedicated PPC experts can pinpoint problems and move quickly to fix them
Here at Cardinal,we make sure that every pay per click advertising dollar you spend counts. Therefore, in a PPC audit we go above and beyond by finding what works and what doesn't and fixing any issues right away. Take the guesswork out of trying to do this all yourself- you'll be pleasantly surprised to see what our pay per click advertising experts can do.

Tap into our breadth of PPC knowledge
Cardinal pay per click advertising experts uses decades of combined tech experience to provide clear direction and make changes to bring in sales. However, after our PPC audit is completed, our work doesn't stop there. After we sign a contract, we will also be monitoring, testing, and improving your campaigns as needed.

24/7 support
At Cardinal your PPC advertising plan is run by real people who dedicate themselves tohelping you reach your goals. When you have questions or are ready to take your partnership with us to the next level, we're here and available to make that happen.
RISE ABOVE YOUR COMPETITORS WITH A CLEAN, PROFESSIONAL PPC PLAN THAT IMPRESSES YOUR PROSPECTS
There are more than 4 billion people conducting web searches per day, and they are picky in what they are looking for. With so many companies vying to be at the top of Google search engine results, you can't afford to miss out. Built by pay per click advertising experts who focus on this very aspect of digital marketing all the time, Cardinal helps businesses get to the top of search engine rankings through winning strategies that subsequently results in a higher ROI for you. When you choose Cardinal for your PPC audit, you get…
A PPC expert that listens
Yes, we'll do a thorough analysis on your AdWords account for you, but we want to do more than just that. We want to hear your ideas for what you think will work. We want to help you set new goals towards its success in matching your business with its ideal customers.
Our total attention
It takes time to build a partnership and a PPC marketing plan that works. Fortunately for you, we thrive on the challenge of finding out what works for your unique business (and it helps if you already have a plan in place that just needs some tweaking).Cardinal's team of experts are regularly available to hop on a video chat, phone call,or meet with you through your preferred method of communication to figure out how to improve your plan that supports your unique position in your industry.
Pay Per Click advertising specialists
Our team is never too busy to answer your questions. A Cardinal PPC expert works side-by-side with you throughout the duration of the audit, ensuring the personal attention you need to turn a profit in your digital marketing efforts.



3,96M
in revenue

379,2%
return on investment

average cost
per order across
social channels
$2.49


173,880
digital leads in 9 months

blended cost per lead $3,94

ranked #1 in local map listings in 50% of searches
Ready to Rise Up on the Internet?
Fill out the form to get started!