Looking for a dedicated AdWords management company?
You came to the right place
With our team of PPC experts at Cardinal, an AdWords management services agency, you can take your business to new heights. Our sole focus is finding you new customers through our dedicated support system and in house professionals that happily sets up and manages your Google Ads spend.






As Google keeps changing its online advertising platform, it may be time to quit wasting your hard-earned dollars on it and bring in the pros. Not only does Google keep totally changing its platform, now its transitioned from being called AdWords to Google Ads. Can you keep up?
No matter what Google's online advertising platform is called, over here at Cardinal we're still committed to staying on top of the trends and best practices to use your digital marketing dollars wisely to rise to the top of search engine rankings and beat out your competitors.
In summer of 2018, news reports and Google's financial filings showed that there are more than 2 million Google display network websites and Google ads are shown on 650,000 mobile apps. Google display ads reach 90 percent of all internet users and ad clicks have resulted in 4 billion ad visits.
This should be enough to convince you that having a presence in Google AdWords is the place to be, but if you don't know where or how to start, then we can help.
Providing customized support and AdWords monitoring, Cardinal AdWords management company can streamline your efforts by focusing on the keywords, tracking, ad groups, bids, quality score, and more to make sure you are getting the most out of your online digital marketing dollars.
No matter if you're new to the game of online digital marketing or have been using AdWords for quite some time, our team of experts can consolidate and improve your processes to lead to more customers finding out about you and becoming excited about your brand.
Let us work our magic by creating and implementing a successful AdWords campaign at leads to better awareness, engagement with prospects, and ultimately improving your bottom line.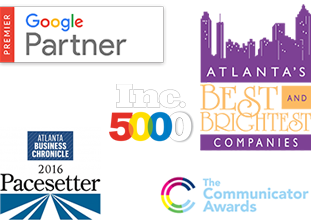 Talk to a Digital Marketing Expert
Get results with Cardinal
AdWords Management Company
Our AdWords management experts can either build an account from scratch or optimize your current account by checking network settings, mobile device bids, website extensions, doing a thorough analysis of ad groups and keywords, and making recommendations about how to improve your online performance.

Knowledgeable customer support reps take the reins to make your job easier
Over here at Cardinal, we all live an breathe pay per click advertising and are happy to use what we know towards the success of your business. Dedicated to achieving results, we take your business to the next level by understanding what you've done in the past to move forward with a refreshed comprehensive plan that's on par or better than your competitor's.

Watch your revenue skyrocket
Depending on how big your business is,we make sure that every pay per click advertising dollar you spend counts. We make sure that everything is in place and tracking correctly from start to finish and adjust when necessary. Then you can sit back and watch a boost in engagement and sales. Take the guesswork out of trying to do this all yourself- you'll be pleasantly surprised to see what our pay per click advertising experts can do.

We know how to use AdWords to reach your goals
Cardinal pay per click advertising experts uses decades of combined tech experience to showcase what makes your business unique by creating effective ad copy that works for various ad formats.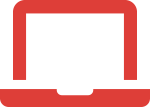 24/7 support
At Cardinal AdWords management agency, your PPC advertising plan is run by real people who dedicate themselves to helping you reach your goals. When you have questions or are ready to take your business to the next level in online advertising, we're here and available to make that happen.
GOOGLE ADVERTISING REVENUES SURPASSED $77 BILLION LAST YEAR- CLAIM YOUR SHARE OF IT
Advertising on Google resulted in more than $77 billion in revenue for websites in 2017, and that number is continuing to grow. When thousands of people are searching for a business like yours daily, you need an AdWords management partner that knows how to capitalize on this opportunity. Built by in house pay per click advertising experts who focus on this very aspect of digital marketing all the time, Cardinal helps businesses get to the top of search engine rankings through winning strategies that subsequently results in a higher ROI for you. When you choose Cardinal for your AdWords management, you get…
An AdWords management expert that listens
We know how to set up and manage an AdWords campaign, but forit to be successful then we need to learn more about your business and hear directly from you about what has worked in the past and what you want to improve on. We want to hear your ideas and help you set new goals towards its success in matching your business with its ideal customers.
Our total attention
It takes time to build a partnership and an AdWords plan that makes money rather than wastes it. Fortunately for you, we thrive on the challenge of helping your unique business succeed. Cardinal's team of AdWords experts are regularly available to hop on a video chat, phone call,or meet with you through your preferred method of communication to figure out how to improve your plan that supports your position in your industry.
AdWords management specialists
Our team is never too busy to answer your questions. We pride ourselves on our customer service and you'll be surprised at how easy it is to reach a Cardinal AdWords agent, ensuring the personal attention you need to turn a profit in your digital marketing efforts.



3,96M
in revenue

379,2%
return on investment

average cost
per order across
social channels
$2.49


173,880
digital leads in 9 months

blended cost per lead $3,94

ranked #1 in local map listings in 50% of searches
Ready to Rise Up on the Internet?
Fill out the form to get started!