About Cardinal
We're Data Driven Folks Obsessed with
Your Growth Who Write For: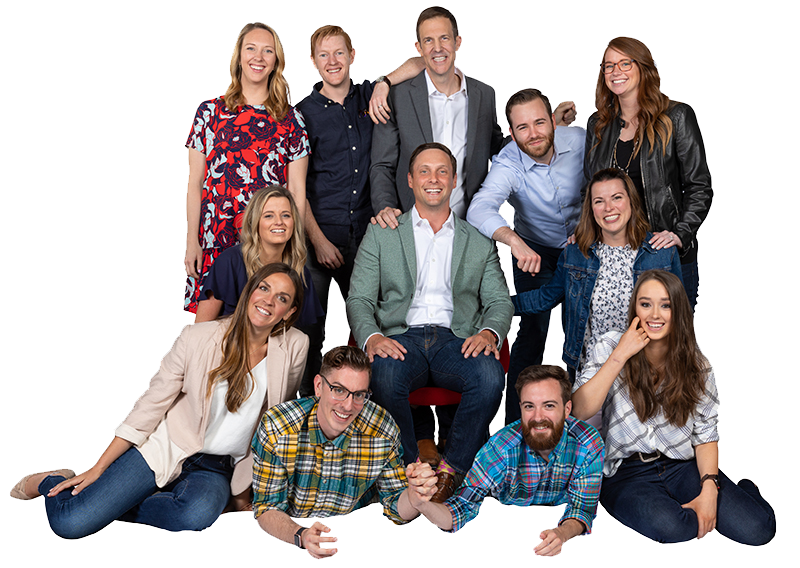 Fancy Schmanzy Awards









Features and Speaking Events







97%
Client Retention rate
(we don't stop until you're happy)
28%
Average Client Lead Volume Monthly Growth
(results are all that matters to us)
5.2 years
Average Client Tenure
(our clients stick around long term)
7.6 years
Average Cardinal Flocker Marketing Experience
(no junior team members on your project)
3.4 years
Average Cardinal Flocker Tenure
(no turnover on your account)
Our Mission
To Produce Work That Drives Your Performance Through the Roof
"Cardinal isn't just another digital marketing agency. We're an agency built on evidence and results.
I know there's an endless array of "latest trends" and "fresh ideas" out there, and while some are worth implementing, in the end I wholly believe that marketing is useless unless there is clear data that backs up a return on investment."
– Alex Membrillo, CEO
At Cardinal, we specialize in helping medical practitioners and organizations expand their reach and grow their patient base through campaigns built by data.
In our quest to deliver the best possible ROI for our medical clients, we developed a proprietary marketing platform that provides our clients access to the types of data they need to improve and develop their future strategies.
This platform is just one example of how we've written the book on medical marketing.
We know firsthand the complexities and obstacles professionals in the medical world endure as they market their practice.
We have the proven track record to help you overcome these challenges and turn them into long-term growth opportunities.
Alex Membrillo
CEO
Alex Membrillo is the CEO of Cardinal, a digital marketing agency focused on growing multi location companies. His work as CEO of Cardinal also recently earned him the honor of being selected as a member of the 2018 Top 40 Under 40 list by Georgia State University as well as 2015 and 2016 Top 20 Entrepreneur of metro Atlanta by TiE Atlanta, Atlanta Business Chronicle's 2016 Small Business Person of the Year and Digital Marketer of the Year by Technology Association of Georgia (TAG).
Cardinal has experienced exponential growth under Membrillo's leadership, being consecutively named on the Inc. 5000 list of fastest growing privately-held US companies for the last three years. Membrillo's innovative approach to digital marketing has transformed the industry and delivered remarkable results to clients of all sizes and markets. He has been featured in leading national publications including The Business Journals, Entrepreneur, Search Engine Journal, and The Wall Street Journal. He has also served as an expert speaker for conferences including the American Marketing Association, SouthWired, and Vistage Executive Leaders, where he spoke on his unique approach to Millennial Management to over 400 CEOs.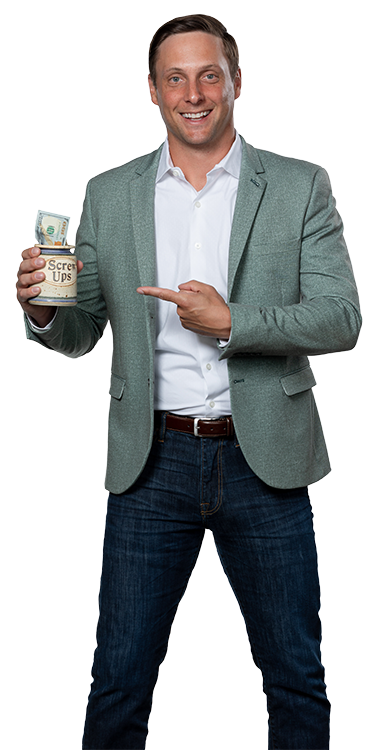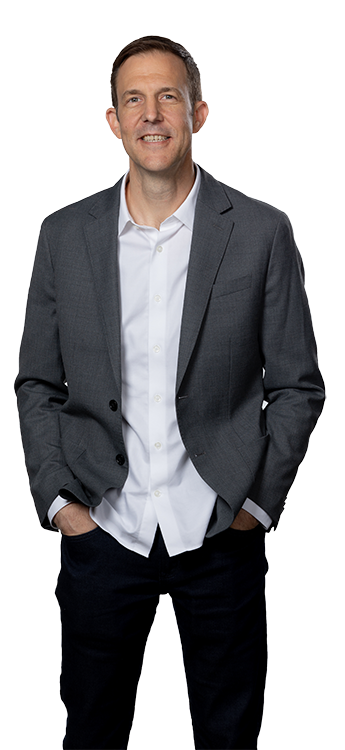 Jason Donovan
President
Driven by client results, the individual growth of Cardinal team members and the future growth of the agency, Jason is focused on the integration of all of the components that make Cardinal a great marketing partner for clients and a great place to work for every employee.
Jason's background includes marketing and operations, and leadership roles in local, national and multi-national companies such as StubHub.com, global fastener giant, YKK, and his own previous ventures.
A graduate of the University of Georgia, he is an active volunteer with Golden Retriever and Labrador rescue groups in Atlanta.

Lauren Leone
Vice President of Client Services
Lauren joined the Cardinal team with a strong background in public relations, marketing, and branding. She moved to Atlanta from New Jersey for the opportunity to work with some of the city's key players in entertainment, television and music. With a passion for learning, Lauren is constantly looking for innovative ways to create and build recognizable and long-lasting brands. She earned her degree in Magazine Journalism from the Newhouse School at Syracuse University, with a minor in German.
As a true travel enthusiast, Lauren lived abroad in Germany for two years, spent a semester exploring Australia, and visited 6 of the 7 continents….so far!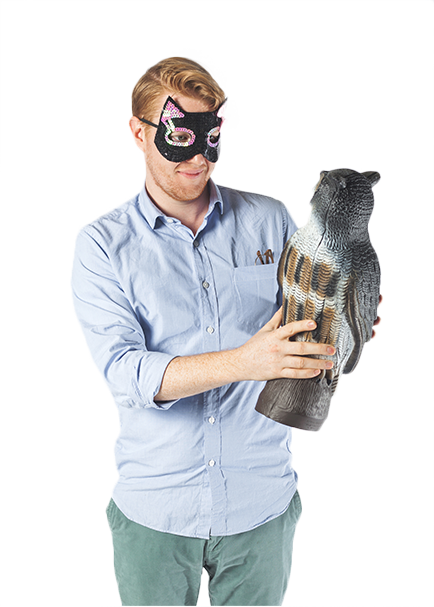 Rich Briddock
VP of Paid Media
Richard's digital marketing experience includes working on multi-million dollar media accounts for a number of fortune 500 companies including Verizon, H&R Block and Equifax. He is a specialist in holistic SEM strategy, paid search optimization, mobile optimization, conversion and analytics and is always looking to develop innovative approaches to improve client performance.
Harking from England, Richard chose and unusual path to digital marketing having studied law in London before co-founding a legal start-up company in Atlanta. Outside of work, Richard is an avid soccer fan, who enjoys running, travelling and spending time with his new son, Thomas.

Erica Tykal
Senior Director of Client Services
Erica has called several cities home, from Detroit, MI to Charleston, SC, but after finding her way to Atlanta about two years ago she's decided to plant her roots. She loves every aspect of digital marketing, working in-house in everything from industrial B2B to e-commerce, she finally decided to join the Cardinal team to surround herself with a team as passionate about digital as she is.
Erica graduated from Clemson University with a degree in Business Administration focused in Marketing. In the fall she loves returning to Clemson for college football game days. She's also an avid traveler, and has enjoyed having adventures in Australia, Costa Rica, Bali and beyond! In Atlanta she loves going to summer concerts and taking her Aussiedoodle on hikes.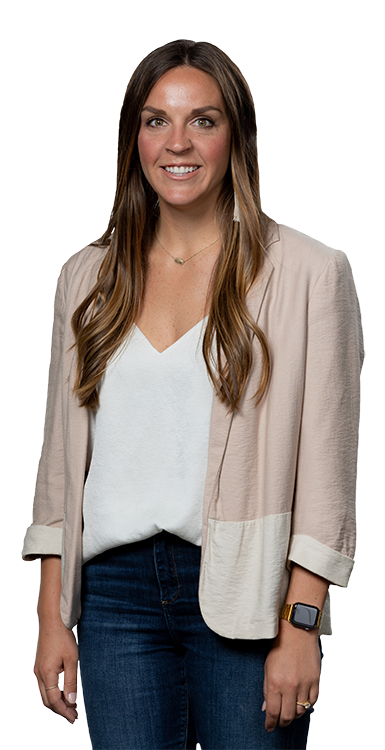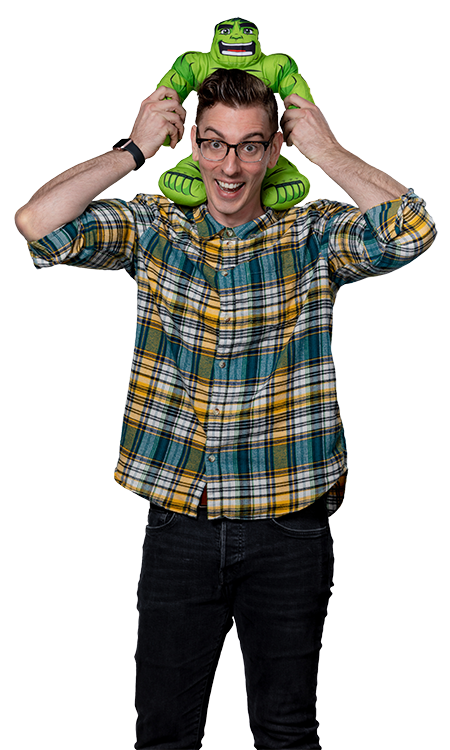 Caleb Quintana
Director of Social Media Advertising
Caleb comes to Cardinal with a strong background in digital, focusing heavily on social media marketing, paid search and programmatic advertising. Previously, Caleb has held leadership positions at ad agencies of all sizes and worked with brands including AT&T, McDonald's, Home Depot & Campbell's. He is particularly interested in cross-channel marketing and learning how each channel adds to an overarching strategy. He graduated from Florida Gulf Coast University, majoring in Marketing and minoring in Advertising.
Outside of the agency walls, Caleb loves to cook, travel and hang out with his girlfriend & Border Collie, who's consistently a bad dog..

John McAlpin
Director of SEO
John is deeply engaged in the local and national SEO community. John has a strong background in enterprise healthcare, previously working with Epic Health Services, Aveanna Healthcare, Cornerstone Healthcare Group, and many other international companies.
John studied Advertising and Marketing from the University of North Texas, and even studied international marketing abroad in Austria and Slovenia. In his free time, John enjoys traveling with his wife, playing guitar and drums, and cooking BBQ for the family.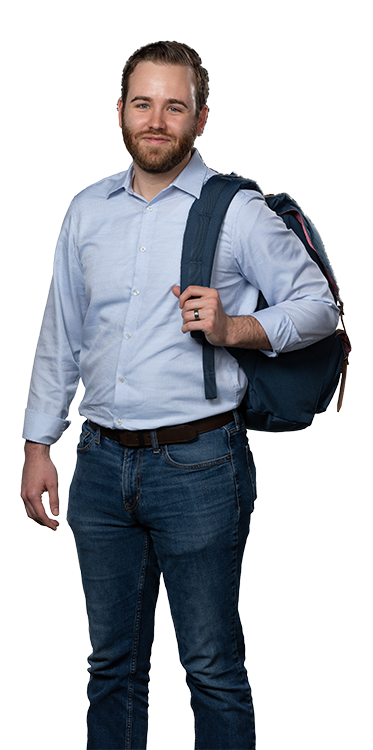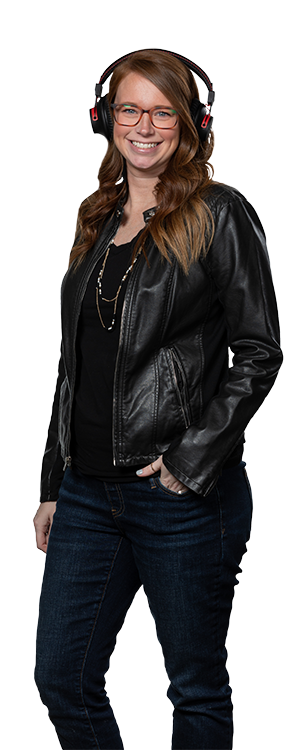 Holly Robowski
Media Director
Originally from Chicago, Holly came to Atlanta ready to immerse herself in southern culture and warmer weather. She has experience working at both small and large agencies on multiple brands, such as Carters & OshKosh B'gosh, BlackBerry, CNN, Turner Broadcasting, and Burger King. After graduating from DePaul University, Holly began her career in search marketing right away. You can often find her digging deep in the data, organizing spreadsheets, creating charts, and analyzing performance.
When she's not managing search campaigns, Holly also enjoys spending time with her two pups, cooking, drinking wine with friends, and renovating homes.

Kylee Lutz
Account Director
A dynamic media and analytics marketer, Kylee is known for her tenacity for marketing, building and monetizing digital brands across various industries. She possesses a unique blend of pioneering spirit combined with a deep passion for both technology and business. She is an innovative thinker and campaign strategist who has extensive experience managing comprehensive digital marketing programs. Kylee's work experience includes both client-side and agency, truly understanding what it takes to increase brand awareness, generate leads, and acquire new customers.
Kylee has worked within a variety of industries spearheading both digital and traditional media initiatives, most notably, helping to deliver the world's first unified marketing solution to the healthcare industry. As a digital media expert, she boasts a proven track record of developing unique strategies to help position both startups and multi-million dollar brands across a number of digital platforms.
Outside of the office, Kylee enjoys spending time outdoors with her husky Aurora and cheering on her beloved Denver Broncos.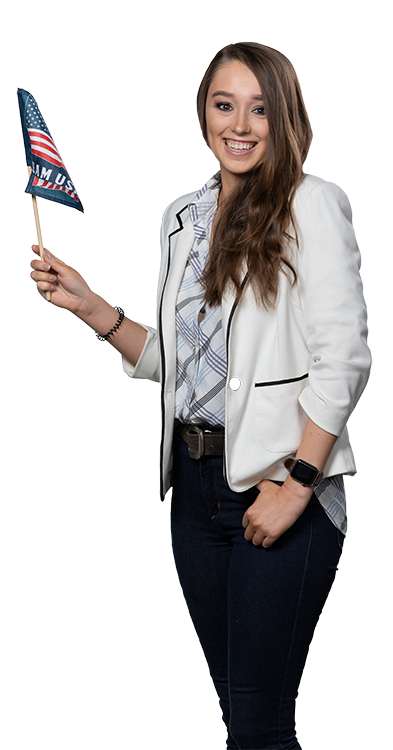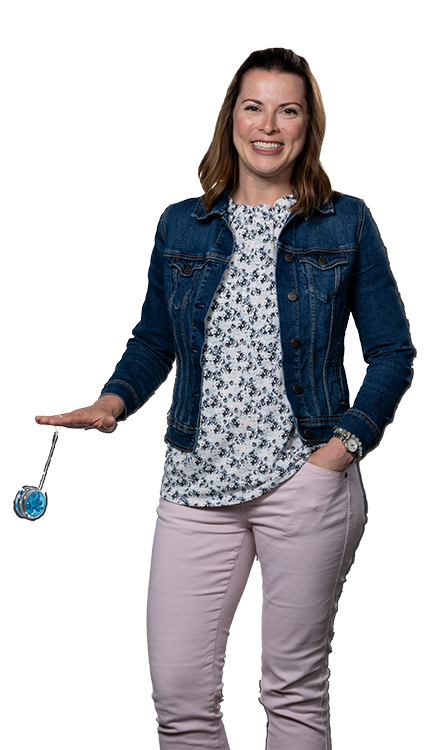 Chandra Sandquist
Account Director
Chandra is a results-driven digital marketing professional who has a strong background in search engine optimization, print and web design, analytics, and online merchandising. She started her SEO career by working in-house for a Fortune 500 global retailer, and since then has helped a variety of B2C and B2B clients across various verticals – Financial, Travel, Healthcare, Education, Technology, and more. Chandra graduated from the University of Wisconsin – Madison with a degree in Art/Graphic Design and is passionate about design and UX and how that translates to SEO. Outside of the office, Chandra spends the majority of her free time playing tag with her two kids (ages 5 and 3). Sometimes her Beagle even joins in! Although she doesn't get to do this as often as she'd like, traveling and exploring new places are at the top of her list. She has also taken up running recently and wants to work her way up to finishing a half-marathon.

Alex Kemp
Digital Strategist
Alex graduated from Georgia College & State University where he majored in marketing. He was first introduced to the world of search engine optimization in his senior year and has been hooked ever since. Alex loves the ever-changing nature of search marketing and learning new strategies and best practices.
Outside of work, Alex enjoys playing music with his friends, playing golf, and being outdoors.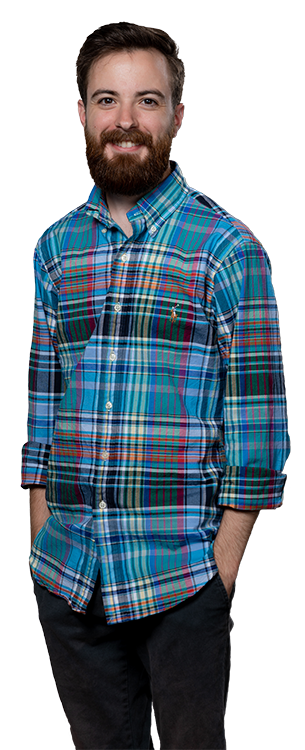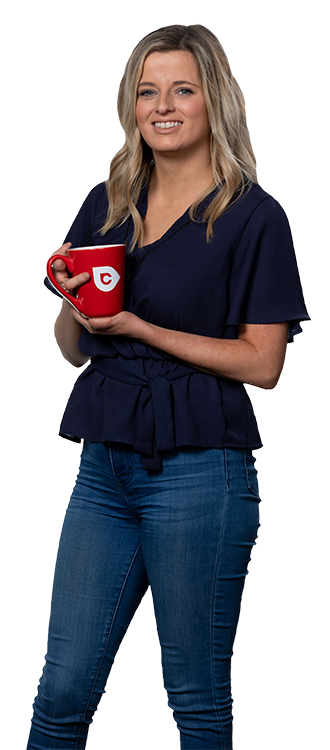 Abby Gant
Senior Creative Strategist
Abby joined Cardinal from the broadcast media industry. A graduate of the University of Georgia, she majored in journalism where she discovered she loved bringing people's stories to life. She took this passion and combined it with her design skills, building websites and creating digital content for a variety of brands and businesses.
Abby loves the Carolina Panthers more than just about anything, solo-roadtrips, and hanging out with her brothers.

Allison Reinert
Senior PR Partner
Allison Reinert's marketing and public relations experience spans more than a decade. Believing that Internet marketing and PR are pivotal components to any businesses' long term growth and success, Allison always strives to find the best and most cost effective ways to meet the needs of clients.
Allison's background comprises of marketing for local and national brands in a range of industries including consumer and professional services, retail, hospitality, and banking. In addition, her PR initiatives have resulted in getting clients and colleagues featured in a range of publications including national media outlets such as Entrepreneur, AMEX Open Forum, and The Wall Street Journal.
A graduate of Columbus State University, Allison earned a B.B.A. degree in Marketing with an emphasis in Management. She has been happy to call metro Atlanta home since 1995.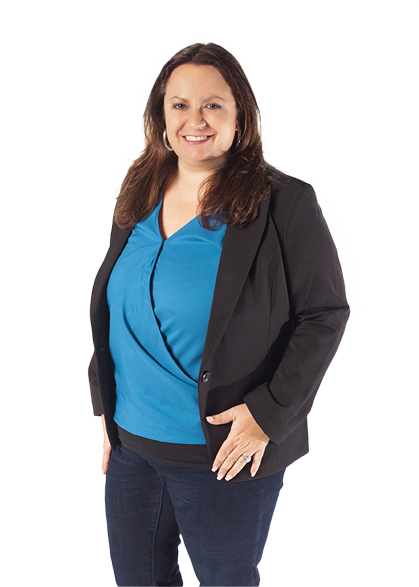 "Having a partner that you can trust is like having another employee. I look forwrard to our weekly calls because I get to learn from Cardinal."
Healthcare Clients Who Trust Us
40%

25%

decrease in cost per conversion
digital leads in 9 months
100%

increase in organic traffic
21%

increase in brand convertions
17%

decrease in branded cost per acquisition
334%

325%

increase in
leads per month
6

more surgeries
each month
91.06%

1300

additional qualified leads
192%

increase in
conversion rate
69

21%

Increase In Organic (SEO) Website Visits
51%

increase in overall
conversions
Impressions generated by Prominent Hospital
average cost per lead for Orthopedic service line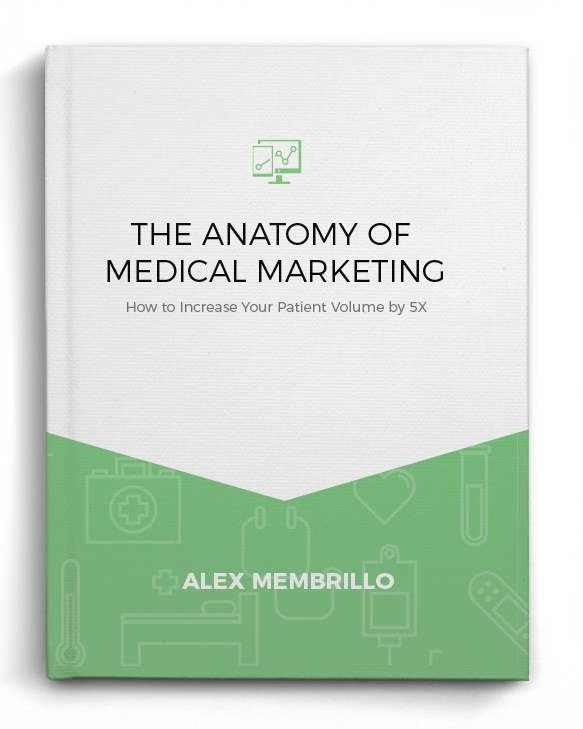 We are proud to announce that our CEO, Alex Membrillo, has released his latest book titled The Anatomy of Medical Marketing.
Offering a step by step approach to increase your patient volume and keep your practice off life support, Membrillo will help you grow your practice with ease.
Our Culture
If our agency had a hairdo, it'd be a mullet: business up front, party in the back. We value the importance of passion, creativity, and fun – coupled with professionalism – as we help our medical practitioners reach their goals and surpass their expectations.


Our Creativity
When we built our agency, we knew one thing for sure: we wanted a team of diverse thinkers and doers. From our data diehards to our social media junkies, we've crafted a team of talented storytellers ready to help you reach the next level.
Our Philosophy
If there is no evidence to prove it so, then it must not exist. Seriously – we're not interested in wasting your time (or ours). We don't sell our clients on fancy marketing jargon. Simply put: we make decisions based on data, Then we show you the proof that our work made an impact.


Who We Serve
The face of healthcare has changed forever. Today's healthcare system is a consumer-based
entity, and healthcare providers must shift their mindsets to that of retailers.


"We were a bit nervous to invest so much in a digital marketing agency but our practice very quickly started generating a return on investment. We couldn't be more thrilled!"
-Gaye P.
Digestive Healthcare of Georgia
Ready to Rise Up on the Internet?
Fill out the form to get started!