Get Web Design That's Built for Private Equity
We help multi-location businesses grow fast with scalable websites that build brand equity and generate leads.
Private Equity Firms That Trust Us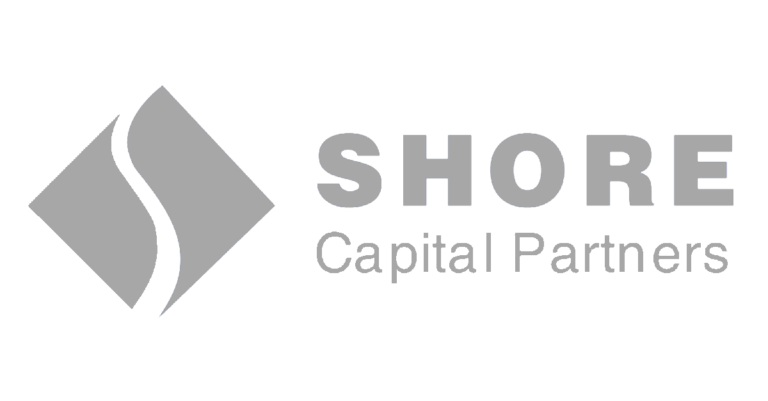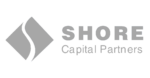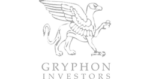 Boost Your Businesses With a Future-Proof Website
Web design is a core pillar of scalable digital marketing, especially for high-growth businesses. We go beyond generic templates and cookie-cutter experiences. Cardinal is a strategic partner, helping you spin up search-optimized sites that turn traffic into business and build your brand's digital presence.

Ready for Growth
We build websites with an eye to the future, meaning your site will evolve in lockstep with your business.

Market Aware
Do you consolidate new acquisitions into a single brand? Keep things local? We'll do the market research and find the positioning for long-term growth.

Multi-Location
Our team specializes in developing high-performance multi-location websites, making it easy for you to launch new locations and services.

Conversion Optimized
Not only will each of your sites be well optimized for SEO, but we'll help you turn that search traffic into conversions.
Our Formula for Scalable Web Design
BUILT FOR SEO
SEO-Ready Websites
SEO is about more than keywords and content. Your website structure and information architecture are foundational for private equity firms to get real SEO results. Our team will perform a deep website audit, assess SEO readiness. We then lay the groundwork for the on-page and technical SEO work so essential to long-term success.
MERGE & UNIFY
Site Migration & Unified
Branding
Fold in acquisitions quickly and effectively without losing valuable website traffic. From scoping and planning, to integrations and branding, we bring it all together under a single umbrella without taking a hit to search visibility or traffic.
CUSTOM
Custom Page Templates
& Post Types
Each of your new businesses and acquisitions is different. That's why we create custom page templates and post types for all of your business needs. This allows us to create compelling multi-location sites that can be spun up for new locations quickly and efficiently.
MOBILE UX
Seamless Mobile Experiences
User experience (UX), SEO, and web design are closely tied together. The common thread? Mobile experiences. Sites optimized for mobile UX tend to please more people, perform better in search, and convert.
CONVERSION RATE OPTIMIZATION
Web Traffic that Pays Off
Consider us your secret weapon when it comes to boosting conversion rates. Our web design team specializes in comprehensive CRO testing. With our combination of tech, knowledge, and service standards, your site will drive lead generation, sign-ups, and conversions.
TECHNICAL INTEGRATIONS
An Elegant Tech Ecosystem
Work closely with our team to bring together disparate systems, get all of your locations on the same marketing technology stack, then connect websites to your CRM to better understand lead attribution and revenue generation.
Website Portfolio
Georgia Behavioral
Georgia Behavioral Health Professionals
Tidal Electrics
Tidal Electrical Services
Trinity, Caribbean Medical School
Trinity, Caribbean Medical School
Aliera Healthcare
Aliera Healthcare, Affordable Health Insurance Alternatives
Trinity HealthShare
Trinity HealthShare, Quality Healthcare Sharing
Ryan Montgomery
Ryan Montgomery, Attorney at Law, LLC
Sober Living America
Sober Living America, Addiction Programs
Visix, Digital Signage Software
Visix, Digital Signage Software
HVC, Heart and Vascular Care
HVC, Heart and Vascular Care
Cherokee Funding
Cherokee Funding, Pre Settlement Funding
Tolson Center
Tolson Center, Plastic Surgery Cumming, GA
Harris Lowry Manton
Harris Lowry Manton Savannah and Atlanta Trial Lawyers
BuckBlue
BuckBlue Printing Services
DG Law Group
DG Law Group, Personal Injury Lawyer

Responsive Site Design
Your sites will look good and function well across browsers, devices, and operating systems.

Ready for SEO & PPC
Every site we build is designed to drive search engine traffic and support comprehensive PPC campaigns.

Simple Content Managements
Don't get trapped using a complex custom content management system (CMS). We build easy-to-manage websites using the WordPress platform.

Beyond Just Your Website
The key to succeeding in SEO is your ability to keep up with it. We'll keep you up-to-date with SEO techniques, news, and changes.

ROI First
Let's do more than make something pretty. Let's build a website that performs well, drives traffic, and contributes to your bottom line.

Top-Flight SEO
We're an SEO agency at heart, which means we build every website with the latest and greatest SEO best practices in mind.

Digital Marketing Resources for Private Equity Firms
Based on our marketing expertise and experience in the private equity world, we regularly share the latest digital marketing
strategies that help multi-location organizations grow. Read our blog for actionable tips you can use today.
Ready to Rise Up on the Internet?
Fill out the form to get started!