Grow your dental practice.
Work with an agency that knows
how to increase patient volume.

GET YOUR FREE CONSULTATION!

DentalWorks experienced a 250% increase in response volume (calls and online appointments) in the first 3 months of us managing their accounts. This was achieved while facilitating a dramatic budget increase of 174%, during which performance typically declines periodically. The combination of higher budgets and a newly organized and optimized campaign led to a 22% reduction in cost-per-response in the first 90 days.
Our work isn't finished. In the short time we've worked with DentalWorks, we've delivered the following results:






Our Medical Clients Love Us
"Our Google Advertising has generated over 30 leads in the last month and we have converted those into 5 surgeries."
We are proud to announce that our CEO, Alex Membrillo, has released his latest book titled The Anatomy of Medical Marketing.
Offering a step by step approach to increase your patient volume and keep your practice off life support, Membrillo will help you grow your practice with ease.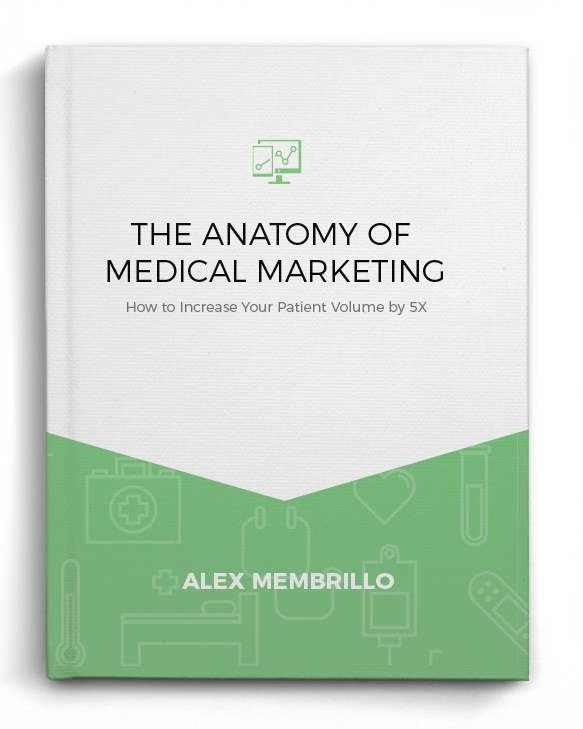 Cardinal medical services
We are published authors on medical marketing for the following publications: