Marketing Hacks for Multi-Location Companies
Discover marketing methods tailored to generate serious growth for your multi-location brand.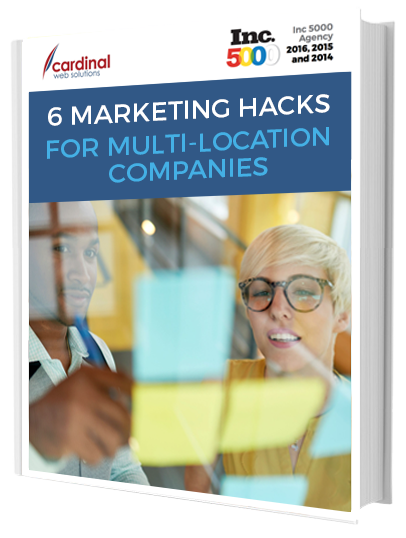 Develop a powerful brand strategy to get the most bang for your marketing buck and develop a loyal follower base for long term success.
How to use the 4-1-1 trick to appeal to your audience and influencers
How to encourage local stores to guest post
How to get your customers to grow your business
How to engage your staff
How to dominate search engines
How to get local writers to write about your business
The FREE Guide Will Be Sent To the Email Address You Submit Above!
INC 5000 agency - 2016, 2015, 2014