Drive conversions with a marketing agency
that specializes in landing page design services
Cardinal knows the art and science of good landing page design
to improve conversions and engagement with your customers.






The number one thing you absolutely must have to increase the visibility of your business is a website, but then what? If you have a basic site that only explains the nuts and bolts of your business, that's great- but you may be missing out on the opportunity to continue the conversation with your prospects and the potential for sales.
Less than a quarter of the people who visit your website for the first time are likely to buy your product or service. That's probably because they are just finding out about your business and it will take them maybe a couple more website visits to get familiar with it and make a purchase. As a business, you don't want the prospect to forget about you which is where landing pages can be very effective.
Landing pages give a business the opportunity to collect information about their website visitors and then remarket to them. However, before you throw up just any random conversion form, you need to think about what it is you really need to collect and how you're going to use that information. This makes the landing page a very important cog in the marketing wheel if you want the customer to continue the buyer's journey.
This is where Cardinal landing page services can really help as it is the number one tool in lead nurturing and customer acquisition. Since social media and Google Analytics won't give you the in-depth data you need to reach back out to your prospects, it all comes down to the landing page and conversion forms.
Cardinal landing page services creates effective web pages that get results. We work with all types of organizations big and small to create fun and engaging landing pages that make it so that prospects want to stay in contact with you. Our team helps you optimize your landing pages to get the information you need to keep providing value to your prospects.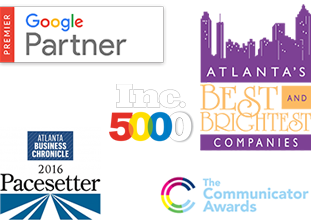 Talk to a Digital Marketing Expert
Powerful
Landing page designs

with Cardinal

At Cardinal we start with the result you want, and then build a path to get there. Dating back to the early days of the dot-com era before digital marketing has evolved to what it is today, Cardinal has been there helping businesses navigate the online world through thick and thin. We know how to create optimized landing pages that are easy to find in search engine rankings and are consistent with your other marketing efforts to produce the results you need.

Results-driven landing page design
We measure the effectiveness of landing pages the same way you do – by the number of people who've submitted the form, called, emailed or taken whatever action is requested on the page. Whatever the problem is you're trying to solve, whether it's fixing a poorly-designed page that is creating a high bounce rate or not having a landing page at all, we're here to fix it asap and get you the results you need.

Transparent reporting dashboard
With your own custom marketing dashboard, our agency keeps you in the know at every second of the day on how your landing pages are performing. From the very first hour you are live, you'll see exactly how many people are clicking and converting. You'll be able to see where people are coming from and gain an understanding of how to best remarket to them to continue with your success.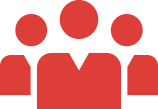 Precise audience-building
Step one of creating a successful landing page is to keep it simple and focused on the results you are trying to get. In our initial consultation we'll discover your ideal audience segments and devise the most efficient ways to get them to convert through your landing page.

Hands-free campaign management
Our landing page design services agency takes all the guesswork and time of you trying to build an effective landing page yourself. Once we know what results you need, we create the content and tracking mechanisms you need and make it live so that you can start generating results. From there we can build a customer database and figure out how to best reach back out to those prospects and keep the conversation going.

World-class support
At Cardinal your landing page design is run by real people who know your business and know your goals. That means when you have questions or decide you want to double down on the amount of landing pages and conversion forms you need, there is a real person on the other end of a phone call ready to help you through the next step to success.
GIVE YOUR CUSTOMERS A REASON TO CONVERT
Cardinal is built by experts who make digital marketing and landing page design services their careers because it is such an important piece of the puzzle. The Cardinal team thrives on creating winning strategies that drive customers to your door. Therefore, when you choose Cardinal as your landing page design services agency, you get…
An agency that listens
Yes, we'll create your landing pages for you, but we want to do more than that. We want to hear your big ideas for the customers you have and the information you need from your prospects. We can help guide you in the right direction, but we also understand that no one knows your business like you do.
Our total attention
It takes time and care to build a partnership that works. The Cardinal team invests our time right back into your company's success. We can meet you whenever and however to discuss the needs you have in improving your website that best suits your unique market strategy.
Landing page design specialists
Our team is never too busy to answer your questions. When we decide to move forward, alanding page design expert pairs with your business and work side-by-side with you to generate content, set up solid and trackable processes, and then watch as the results flow in.



3,96M
in revenue

379,2%
return on investment

average cost
per order across
social channels
$2.49


173,880
digital leads in 9 months

blended cost per lead $3,94

ranked #1 in local map listings in 50% of searches
Ready to Rise Up on the Internet?
Fill out the form to get started!