4 Ways Hospitals Can Use Digital Marketing to Lower Readmission Rates
Discover practical tips and techniques to reduce the number of readmissions to your hospital.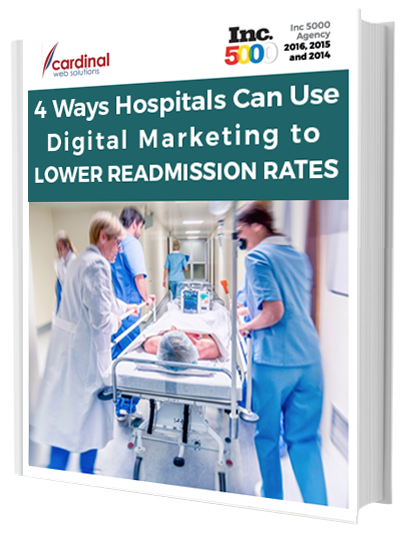 Develop a strong digital marketing strategy to reduce your hospital readmissions.
Learn the right way to engage patients on social media
Learn to utilize the website you already have to connect with your patients
Learn how to use video marketing to educate your patients in the hospital
The FREE Guide Will Be Sent To the Email Address You Submit Above!
INC 5000 agency - 2016, 2015, 2014