Show potential patients why your hospice care is the best by having a strong, positive presence online
This Hospice Care Reputation Management Company showcases what sets you apart from your competitors to help people make the best choice to help them through their final phase of life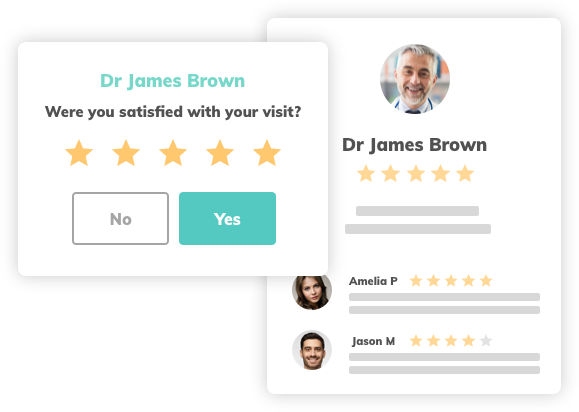 When people face a life-limiting illness, they naturally want to spend the final stages of it in the comfort of their own home. However, many times their advanced health issues get in the way of them living comfortably on their own and they may need professional healthcare or nursing more often than what the average person can provide.
Therefore, those battling an advanced disease only want the best care from trustworthy, respectable caretakers who also give them the freedom to live out their best life.
With our aging population and prevalence of life-threatening diseases, more than 65 percent of U.S. citizens spend their last stage of life in hospice. Their families invest in services including everything from routine and continuous home care to general inpatient or respite care. And considering that 1.6 million Americans enter hospice care per year, this creates an opportunity for your caregivers to help people live life to their fullest while they still can.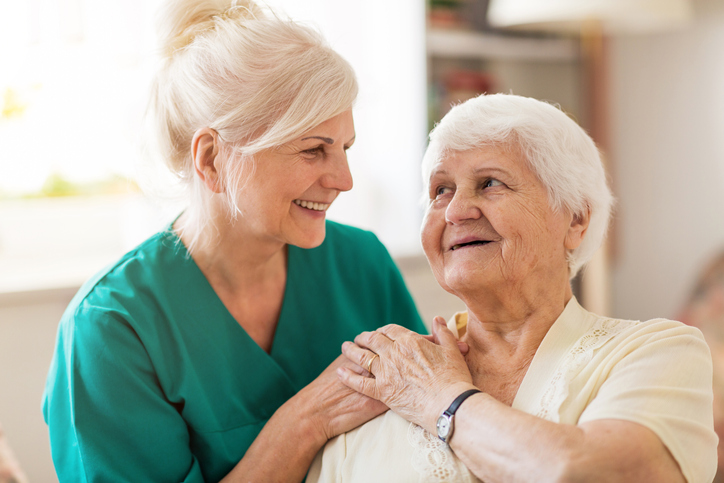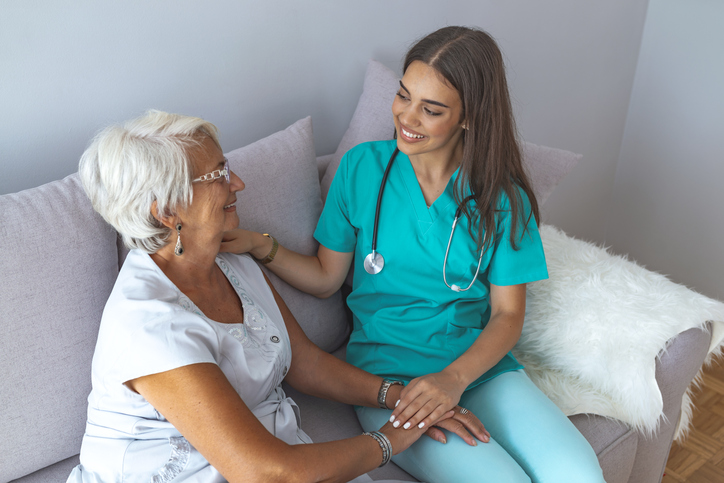 Location and positive reviews mean everything to a family member looking for hospice care for their loved one and most people start with the internet to find out who they can trust. And due to the explosive growth of the internet, using traditional marketing methods aren't as effective as they used to be. This means that as a hospice care provider, it's vital to have a presence on the internet so that those that need your help can easily find you, making it a win-win for both parties.
When potential patients or their family members find you- whether it's through your SEO efforts, PPC, or word-of-mouth- then it's important to be able to show that you offer the best care in your area. That's where our Hospice Care Reputation Management Company comes in…we help caretakers showcase what's best about their services so that potential patients can make informed and accurate decisions about where they decide to go with and rely on to maintain their quality of life.

Get Patients the Help They Needs
Getting people the help they need at a critical time in their life is the key to a good hospice care provider, and where do you think their family goes to find their loved ones the help they need? With hospice care being used now more than ever, people go to the internet to find hospice care within their budget that's closest to them. However, people expect only the best, most accessible, safe, and professional care, so it's important to have a solid positive image online when you're in front of the right audience.
We Showcase Your Hospice Care's Best Attributes to Drive More Business
It's been proven that using the internet to promote your hospice care services is a cheaper and more efficient way to reach new patients over traditional marketing methods such as taking out a print ad or paying commissions to a referral agency. People also rely heavily on word-of-mouth and online reviews when it comes to choosing their ideal caretaker.
As an outstanding hospice care provider, you should be able to make their decision as easy as possible.And since everyone goes to the internet these days for help, information, and advice via their desktop computers or smartphones- and they're reading their peer reviews- it's in your best interest to get online…and be pleased when more patients start coming your way. With our hospice care reputation management team, we're committed to finding the reviews from the people that matter and getting those to the top of the search engine results pages, thus making it easier for potential patients to find you.

Igniting Your Growth with Cardinal
Leverage our hospice care marketing solutions to grow your patient base.
Regarding your reputation, we work to: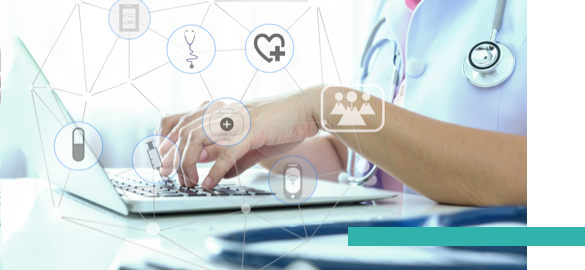 Get Your Hospice Care Services Noticed
With all the competition out there, it's important to stand out from the rest. Cardinal reputation management experts dig in and find out what makes your hospice care services superior to the others and then we do what it takes to get that to the top of the search engine results.
Highlight Your Attributes
Through website design, content generation, and PPC ad campaigns, we share what makes your hospice care services unique and worth the investment. We keep the messaging consistent across all platforms so that your patients and their families can be assured that they made the right decision for their care in the final stage of their life.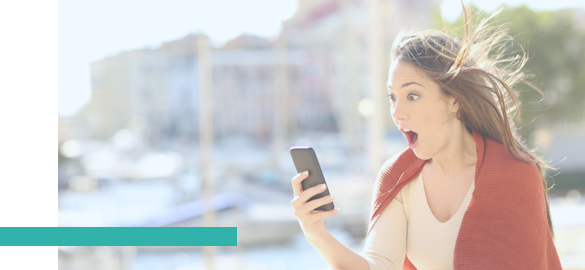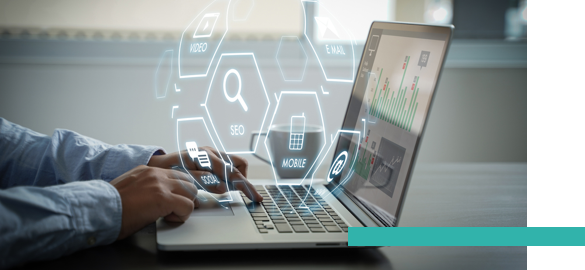 Establish Trust
Along with finding the right online review sites to promote your hospice services and creating consistent messaging for search engines and your website, Cardinal hospice care reputation management experts look at your social media networks to see where we can prove to your followers that you are the expert in your industry.
Emphasize Testimonials
People want to find hospice that is going to help their loved ones maintain their quality of life in their final place of rest, so they regularly refer to family, friends, and online reviews for advice and recommendations. Therefore, we make sure that the most positive reviews are boosted to the top of search engine results so that your potential patients' families can make an educated decision about who to trust.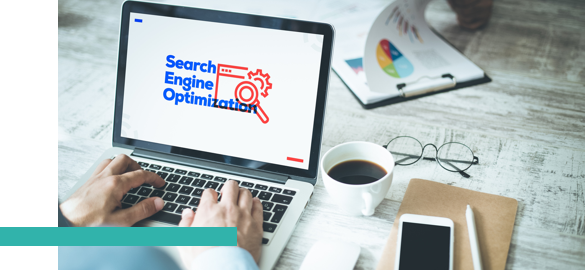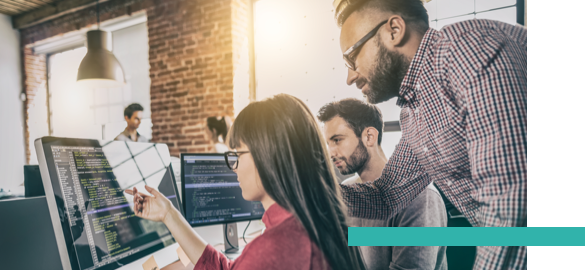 Share Positive News
Many organizations are highly involved in their communities, local charities, and making incredible breakthroughs with their innovations, along with winning awards and doing other great things related to their hospice care services. But the problem is that no one knows about it! Cardinal reputation management experts meet with you in person wherever you are to learn about the exemplary things you are doing, then highlights your good work through our joint digital marketing efforts.
Push Trustworthy Sources to the Top
After finding your success stories, reputable colleagues, and glowing online reviews, Cardinal reputation management experts work hard to get that information to Page 1 of the search results page by using it in advertising, website, and other SEO content creation efforts.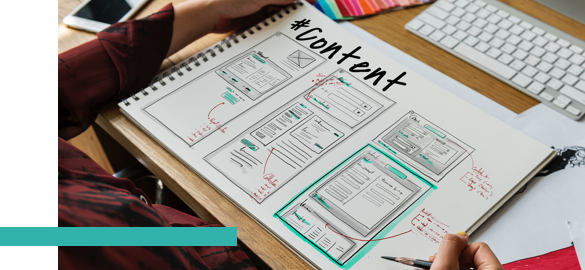 "Cardinal's competitors constantly try to get us to switch to them.
We are not interested in switching."

Cardinal's Proprietary Marketing Technology Benefits:

Double Your Patient Volume for the Same Spend
Dump the campaigns that don't generate returns. Our AI based marketing platform automatically optimizes towards the campaigns that are driving high value patients.

Executive Level Reporting
Give your bosses the type of analytical reporting that they didn't even know was possible. No longer do you have to report on cost per lead. With Lead Stream, you will now be able to report on the Cost Per Patient marketing…and show the ROI.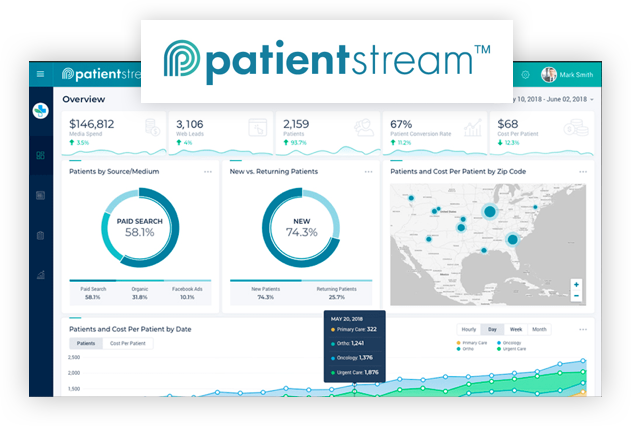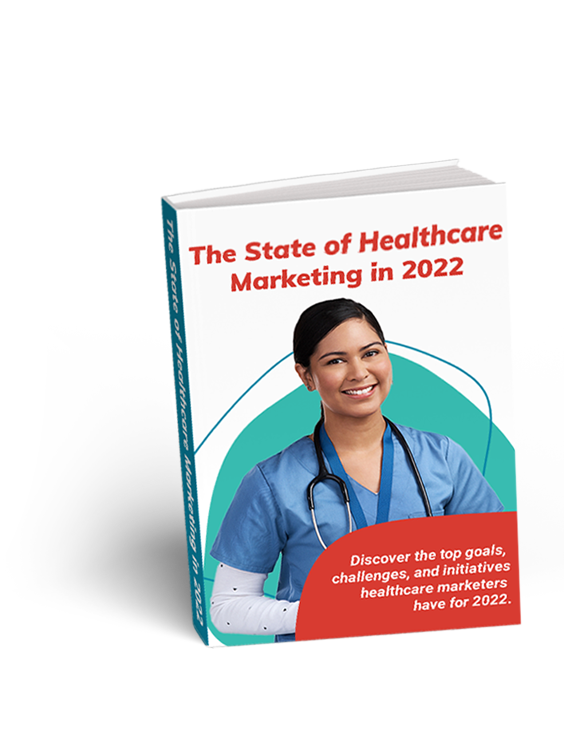 Explore the findings from our annual survey of healthcare marketers. This year's report reveals notable insights around high-priority investments, post-pandemic challenges, and channels of choice for new patient acquisition.
Healthcare Marketing Blog Articles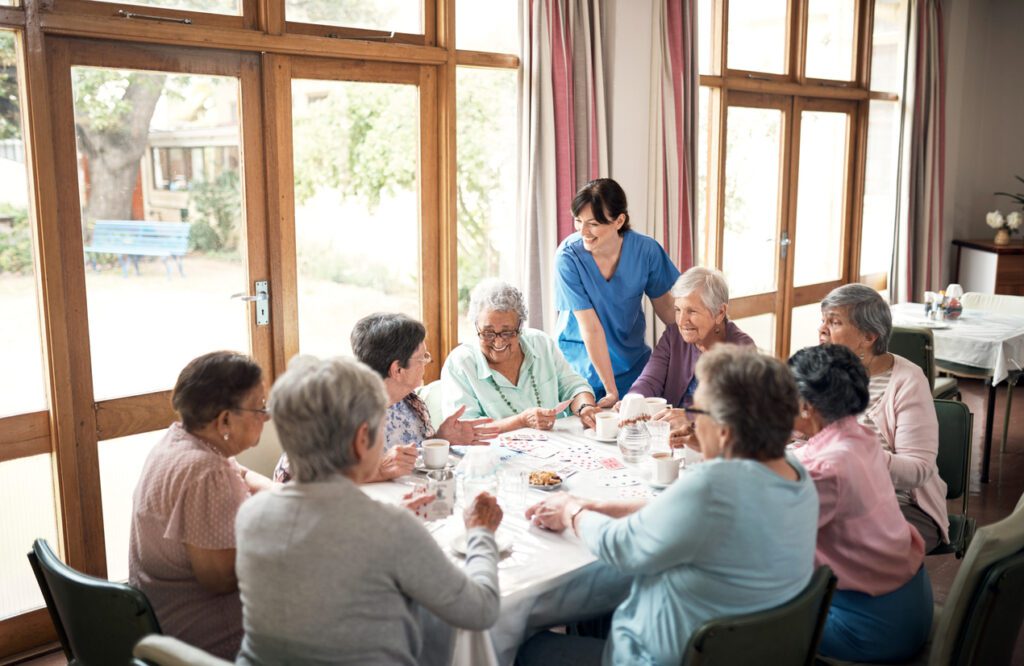 Each year, we take an in-depth look at the most important digital marketing trends for the senior care industry. How is senior care marketing changing? What digital marketing strategies are most effective at reaching the senior population and their families? To engage prospects and keep pace with your competitors, read this blog post.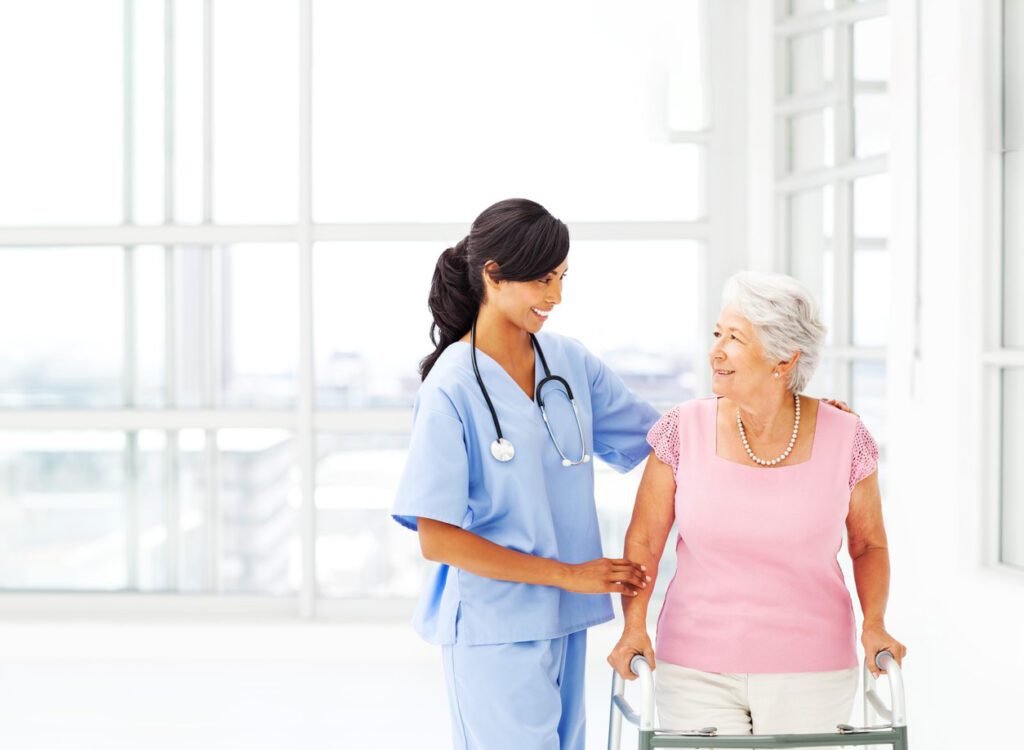 I was recently asked by a marketer at a senior care provider (and prospective client) if they need PPC advertising. My answer was an emphatic yes. In some form or another, PPC can be a critical part of your broader digital marketing strategy and help you capture demand and build your lead pipeline.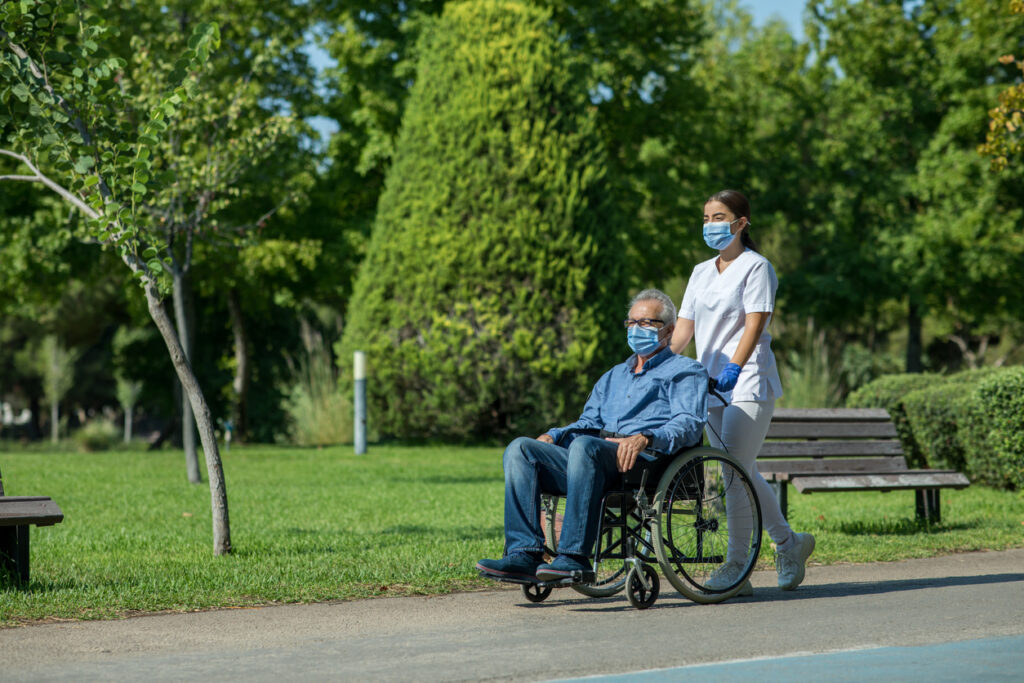 I was recently asked by a marketer at a senior care provider (and prospective client) if they need PPC advertising. My answer was an emphatic yes. In some form or another, PPC can be a critical part of your broader digital marketing strategy and help you capture demand and build your lead pipeline.
Ready to Rise Up on the Internet?
Fill out the form to get started!