Episode Highlights: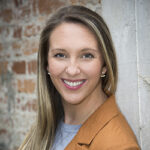 Lauren Leone: "You really have to think about the patient experience holistically; how do I interact with my patients online, offline, over the phone virtually, when they're in my office, and everywhere in between"
Announcer: Welcome to the Ignite Podcast. The only healthcare marketing podcast that digs into the digital strategies and tactics that help you accelerate growth. Each week, cardinals experts explore innovative ways to build your digital presence and attract more patients. Buckle up for another episode of Ignite.
Alex Membrillo: I'm Alex Membrillo, CEO of Cardinal Digital Marketing, focus on helping high-growth healthcare groups, grow their performance marketing, excited to be here. We've got Lauren Leone. Our SVP of client services, y'all are in for a treat. She's got the one with all the knowledge. She talks to all of our clients, helps onboard them, helps strategize with them. Got all of the knowledge you're going to need today. Lauren, welcome to Ignite.
Lauren Leone: Hey, Alex, thanks for having me.
Alex: Today we're talking about how to create patient experiences that are memorable and we're not going to do the usual ticky-tacky stuff. We're going to talk about specific examples and our clients and otherwise, that are really making it impactful. Then we're going to talk about different aspects of transformative patient experience. I want you all to use patient experience as a USP, Unique Selling Proposition. If you make it so wonderful that experience for every patient that comes to see you, wow, that can actually be your point of differentiation. How has the patient experience changed recently in healthcare? What's going on there, Lawrence? He is up and then we're going to get specific tactical advice.
Lauren: I think it used to be pretty linear. You used to have a patient pick up the phone, go to your website, call you, come in for their in-person appointment, and then your standard follow-ups but that has changed with the introduction of telemedicine and virtual channels and just all the ways that patients can now access healthcare. Its, COVID caused a change and that change is here to stay. You really have to think about holistically, how do I interact with my patients online, offline, over the phone virtually, when they're in my office, and everywhere in between. It's just become a much more dynamic relationship.
Alex: Absolutely. It's not a linear experience anymore and that you can predict, okay, they come through a provider referral and then we treat them this way, and the liaison reset. No, it's very dynamic knowledge now, makes it tough. Healthcare groups can no longer be stoic and staying the same way. They have to evolve and they have to become marketers themselves to make sure every touchpoint feels really good. What can healthcare groups learn from a few other industries? What have you seen and then have your experiences in other industries that have just been so killer and you want to point out like, "Man, it'd be cool if a group did that."
Lauren: Think about companies like Amazon, you've got to think of the giants and then think, "Okay, how do I do that to my scale?" Their use of video to tell stories or apps to keep their patients engaged and share information, even when you're not trying to get them to buy something from you right here right now, there's just a lot of different ways that you can engage with them.
I'm watching the Olympics right now. What you see on all the commercials is storytelling. It's not, "Here's my product, buy it." It's, "Here's an impactful story of someone whose life was changed because of X, Y, and Z." You really need to just think about how you speak to the patient on an emotional level, on a practical level. There's more than just, "Who's the closest to me and who's open right now, I'm going to go to them at this point."
Alex: I love video as a way to differentiate the practice. What are some of the core video aspects these practice needs to have in place to tell their story?
Lauren: Think about, I don't know you and I'm deciding if I want to come see you and your provider, maybe I want to see a little bit about your bedside manner, I want to see how you interact, I want to see your office; Is it clean? Is it modern? Is it somewhere that I'm going to come and enjoy? I have to be there. Spending my time while I'm there, just some things that you can show, you can show patient testimonials outcomes, have people talk about their experience, how it changed their lives, their family members lives.
Maybe it's not life-changing if you're in something simple like dentistry or urgent care, how convenient it was for a mom to bring her three kids in and get those appointments done every six months and you just really took the pain out of what is typically sometimes a very painful and friction full experience. How do you just make their life easier?
Alex: I love that. There shouldn't be video for every step along. Yes, you need them on the website to convince them to even reach out. You need the provider testimonials, you need patient testimonials, but then there's drop-off once they send in the lead form or set the appointment by calling in even do the appointment thing online, there's drop-off there. How do you reach them? Whether like a sophisticated email nurture system and you say, "Hey, as you're leading up to coming in, these are things you should know about your practice."
What if you had a video walkthrough so that they can see people are messed up, and save the whole thing, like every step along the way to make it really impactful. "Cool, they get me, they know I'm nervous." Then after you saw the doctor, these are the things you could be thinking about to keep your back and check before your surgery. I love video.
Lauren: Yes, it's great. Where are you? You go on the Cardinal site and you see that we've got new videos popping up all the time. We're trying to walk the walk.
Alex: Everybody who's talking about video a decade ago, video is the next big thing and all the CEOs were, and Google can't read it, all this stuff. It's not for the CEO. It's not for traffic. It's not for that. It's about the user experience, about the patient experience, is about convincing people you're the right fit and getting them to know your firm. You're coming to your practice without ever stepping foot into it. It can be a unique selling proposition. We've got a full-time videographer and staff, I believe in a Selma.
I was just out visiting the largest orthodontic group in the country in Texas. They're trying to figure out how to scale video across 200 locations. It's difficult. It's difficult. I don't know that I didn't have a great answer. I said, get corporate stuff, go to a couple of practices. Then I don't know, use it that way. I don't think you can get video for 200 locations.
Lauren: It doesn't have to be this world-class studio production. You think about the iPhone now. You think about someone holding their phone in front of them and just telling their experience. Then, you got to have a video editor who understands how to put it together but the footage itself, I think is it's so accessible now with smartphones. There's no reason every single one of us isn't a videographer.
Alex: Yes, absolutely. A lot of us are, "Oh my gosh, TikTok. Even my wife loves TikTok." Now, good patient experiences in healthcare, Teladoc, Lifestance, oh my gosh, best behavioral group in the country. What have you noticed any of our clients doing that's really unique?
Lauren: The video is number one. When we started working with these clients, we said, "You absolutely have to figure out storytelling." They're trying to take it to the next level by incorporating influencers into their programs. How do they get those influencers to then interact with the patients, to tell the stories and just make you realize that this healthcare is accessible no matter who you are, where you live, what your background is so that's pretty cool.
I've seen some health care groups too, there are other ways to engage with patients. There are all these health wearables now. There are ways that you can tap into how people are doing at home. I've seen dental groups sending these home cameras that you can use your phone to get a snapshot of your mouth before you go in. We know what we're working with before you even walk in the door. There's just a lot of cool ways that you can use technology to engage with the patient in between appointments.
Alex: That's why we got Lauren here, guys, I would have never known that. I would've never had that answer. Oh my gosh that's awesome. Lauren, talk to me a little bit about what's the most important thing a lot of people thin, "We've got to do this and this to like increase awareness and sticking," sometimes it's not that, it's like the antithesis. Where does your head first go to make a transformative patient experience?
Lauren: First thing I'm looking at when I'm engaging with a prospective new client is what patients are you already attracting? Are you attracting the right patients? Are you actually converting those patients? You've probably done some work, organically, paid search, whatever it is you're doing to get people to come to your site, call you, whatever it may be but if there are still frictions there, if you're making it hard for the patient to land on your site and understand what hours you're open, "When can I book an appointment? Why can't I get someone to answer this phone?" Don't go out and spend tens of thousands of more dollars on advertising.
You need to solve those frictions first. Yes, some of those issues are operational, but if you don't have a well-staffed call center, calling should not be an option on your website. Maybe you need to utilize live chat, or maybe you need to utilize callbacks or some sort of online booking system. Think about what frictions are your patients still experiencing? How do you reduce those? Maybe that's where your next dollar is invested before you then ramp up your marketing and advertising.
Alex: I love that Lauren too, often as marketers, we're looking to do the next shiny object and we forget about the foundational elements. It's really fun to go do a video on Facebook ads and all that stuff but if your call center is not properly intaking patients, if we're getting a lot of drop-offs after the appointments are set, we don't need to do fancy stuff. We've got to analyze what's going wrong. Please go fix that before we're doing anything crazy. I like it. Reducing friction, reducing friction. What educational pieces are they looking for in a patient experience along the way, what are they looking to know? Tell us the technical things to deploy, to do that.
Lauren: Every patient who is new to a practice wants to know what to expect. It's all about expectation setting. If you've got someone to book an appointment, you just capture their email, their phone number, whatever information they had to give you to get on your schedule, you can now put them into a campaign where you can send them, "Here's the guide for your first appointment. Here's how long you're going to be here. Here's where to park. Here's when you walk into our waiting room, here's our COVID protocols. "
Everything that they need to know what to expect, what they're going to be asked to do, not to do, where they need to be, the expectation is set. They arrive, they already know what's coming and they're going to walk away happier because it was exactly what you told them it was going to be. That's number one. Have some information for your patient on what it means to be a patient of your practice.
Alex: Make sure they know you got to show him what you're going to show him. Then you actually have to deliver on that. If you are multilocation, every location needs to be held to the same standard. Too often I see that some workers are not treated equally, maybe they're not fully integrated into the practice. The doctors haven't fully bought in and they want to maintain branding and the experience is very different. Make sure it's staying consistent. In your communication, how should you come across as a provider these days?
Lauren: There's empathy for whatever situation the patient is in. I don't think that's ever changed. That's why doctors go to school, that's inherent to their nature. What's really changed the most is probably transparency. Before, it was just, "This person is an expert, I trust every word they say," the patient is now empowered through the internet, through search engines, through all the information out there to really understand what you're saying, whether what you're saying is the best information provided? Can they get a second opinion?
Being transparent on how you operate and the information that you're giving them, whether it's a recommendation for a surgery or procedure, why you made that recommendation because they're going to go and look that up later. They're going to validate what you said, or they're going to find something contradictory and there goes your chance of having them as a patient.
Transparency has changed a lot with where we are today in the digital world and others generally. Again, this goes back to video showing that you are relatable, that you are someone that they want to spend their hour with, that they're going to get good care by someone that they enjoy being with quite frankly.
Alex: Good bedside manner. You know what's interesting when we talk about the broader implication of not having a great patient experience, it's bad reviews, obviously, you're going to get them on Google Yelp, ZocDoc, Vitals, all of those great websites, you're going to get bad reviews but what I'm often saying is that those are the reviews that are left from the negative nancies. It's not about the provider care, it's always about the office management, "The follow-up was bad, I was unclear on the payer partnerships that they had, or insurances that they took forever to get in. No one was wearing masks," but it's always about the follow-ups, the treatment from the office staff, all that stuff. You have to look at ways of making sure the patient experiences all the way through not just the provider, not just the marketing of the website, what is your office team doing? What is the follow-up? There's good technology out there; Service Cloud from healthcare, all the health cloud stuff, CRM, that can really make sure everybody's getting the same experience and that's a really good one. Please make sure your office teams are staffed up appropriately to handle the volume you're looking at.
I can't tell you how many campaigns we spun out for clients and then paused nine days later because we did our job of driving patient flow but, "Oh my gosh, we don't have enough office team to handle the inbound calls or we don't have enough providers." Staff up. Staff up ahead of time, it's a lesson I'm learning at Cardinal, too. All right, guys, in closing, give them one sentence to help tie this up. Lauren, what would you say in closing?
Lauren: I think about the patient experience as the online and the offline and really making sure that they're both harmonious, not putting so much effort into your operations, that you then have no marketing to support that and vice versa, that you focus so much on driving a new patient, and then these patients have a poor experience. Really find the right balance both in where you spend your money, and where you spend your time.
Alex: I like it. Lauren, thanks for joining us tonight.
Announcer: Thanks for listening to this episode of Ignite. interested in keeping up with the latest trends in healthcare marketing, subscribe to our podcast and leave a rating and review. For more healthcare marketing tips, visit our blog at cardinaldigitalmarketing.com.
[00:13:40] [END OF AUDIO]