Considered pillars of the healthcare system, primary care and family physicians are the first and critical points of contact for many patients. In 2021, the global primary care physicians market was valued at USD 1017.9 billion and was projected to reach USD 1511.7 billion by 2030. Some key growth factors include the rapidly growing geriatric population and the rising prevalence of chronic diseases.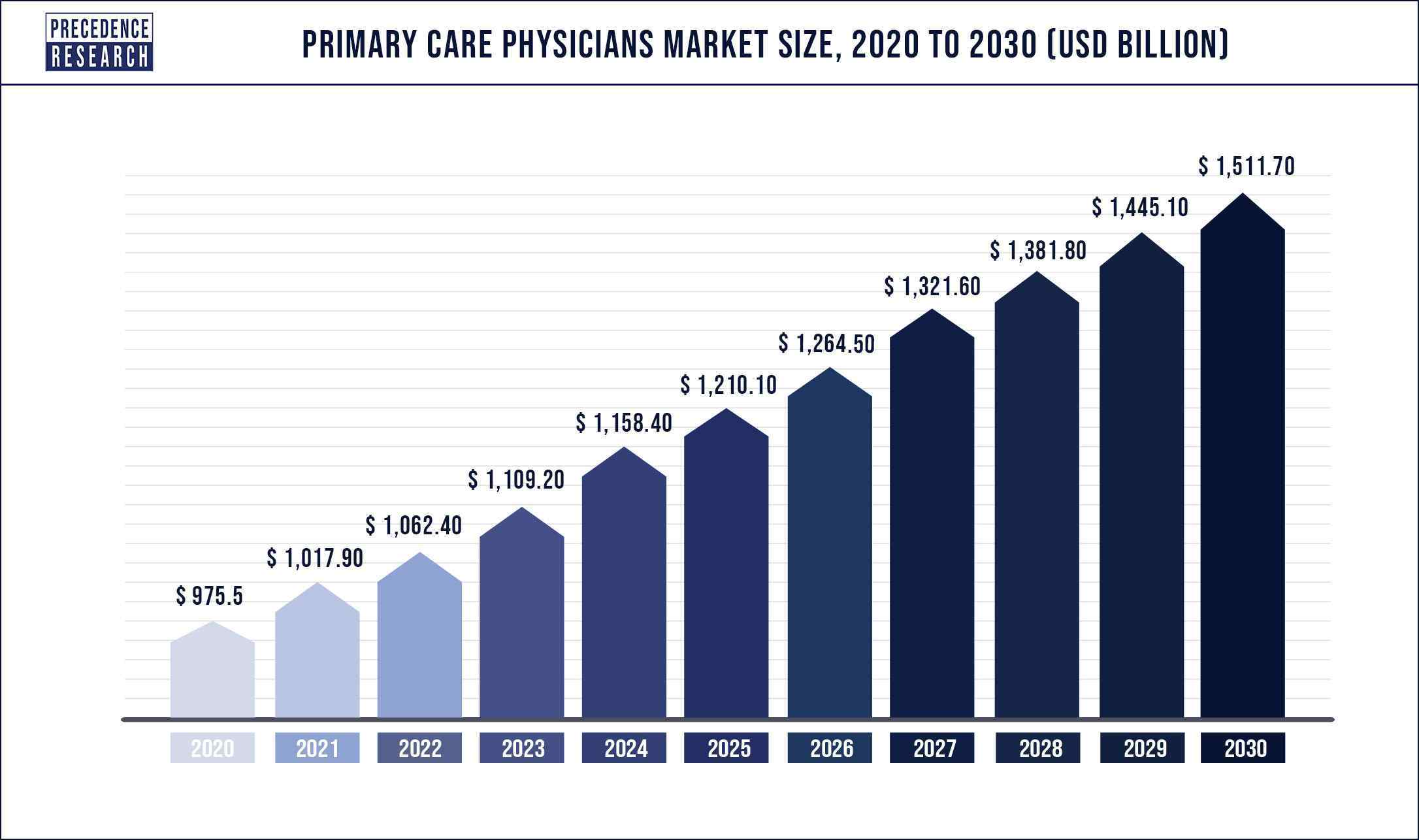 Moreover, competition in the primary care space will remain tight due to the increasing demand for companies not classified as hospitals but also the challenges brought on by workforce shortages. With the expanding market, growing demand, and tougher competition, providers will need robust digital marketing for primary care consisting of proven strategies like SEO, PPC advertising (Google Ads), Facebook Ads, conversion rate optimization (CRO), reputation management, and marketing analytics.
Below are some of the best digital marketing strategies for primary care providers:
Leverage the Power of Local SEO
Primary care specialties such as pediatrics, family medicine, and internal medicine significantly impact healthcare costs, and the majority are local services. It makes sense. Physicians rely on capturing patients in their geographical area, while patients want a nearby provider for the sake of convenience and less travel time. In fact, "near me" searches for healthcare services have doubled since 2015.
While primary care SEO is built on the same foundation, local SEO is about how localized search results are processed. Below are some proven local SEO strategies to improve your organic search visibility on a local level.
Citations & Listings
A well-rounded local SEO strategy can start with top local and national directories where you can create listings and citations of your family care network. Think of major national platforms like Healthgrades, WebMD, Vitals, Yelp, and ZocDoc. Populate your citations and listings with your NAP (name, address, and phone number). In addition, you may also create listings for location-based directories for primary care and family practices.
Google Business Profile
Many of our clients have never claimed or optimized their Google Business Profile or GBP (formerly Google My Business). This is a massive misstep, mainly when more than a billion people use Google Maps monthly to research local businesses. In addition, physicians with optimized GBP listings are 70% more likely to receive in-store visits or phone calls than clinics than don't. There's no excuse not to claim your GBP listing since it's free, and you only need to provide the following information:
Name of your practice
Address
Contact information (phone number, email)
Working hours
On-site photos of staff and facility
Appointment links
Health protocols (i.e., COVID-19)
A short description of your clinic
Another best practice is to write FAQs or frequently asked questions about some of the most common patient inquiries, including working hours, accepted insurance, services, or you're accepting new patients.
Localized Keyword Strategy
Your sitewide keywords will not be effective in your local SEO efforts. Discuss with your team and determine which specific local SEO keywords you should target. A solid localized keyword list is developed by honing in on your unique selling propositions (USPs), geographical location, and how people search for your services, and help you dominate local search. Remember that local SEO keywords are generally high-intent, location-based, and solution aware.
Below are a few examples of local queries used by patients actively looking for primary care and family practices:
family care newark nj
bellingham wa doctors accepting patients
pediatric doctors that accept medicaid fairfield id
Using detailed and granular long-tail keywords, primary care physicians can maximize their returns on local SEO and deal with less competition.
Localized Web Pages
Another proven family practice marketing idea is building personalized and well-optimized location pages. This is non-negotiable for multi-location family care groups. Each localized website and landing page will utilize the local keyword list you just developed. Then, optimize each page with personalized and location-specific content. This approach provides a more patient-centric experience, which will more likely result in a call to your clinic.
For example, your location-specific web pages should include photos of the practice and staff, a Google map for the address, and highlighted reviews and social proof for that particular location.
Invest in Google Ads for Family Doctors
PPC marketing or Google Ads and your local SEO campaign with high-intent, location-specific keywords are a match made in heaven. PPC advertising will enable primary care providers to put their practice in front of high-value leads–aka people actively looking for a primary care physician or pediatric doctor.
Revisit Your Account Structure
Paid search marketing is driven mainly by automated bidding systems, like Google Ads. Instead of relying on human intervention, PPC marketers can take advantage of more strategic and efficient bids. However, the kicker is that your paid search campaign should use the proper account structure. For example, we use the hybrid structure for multi-location physician practices to bring in the best qualities of both segmented and consolidated accounts.
Thanks to the segmented ad groups, a hybrid account will have better budget control and more granular targeting parameters. Meanwhile, your hybrid account also benefits from maximized ad impressions from the consolidated account structure.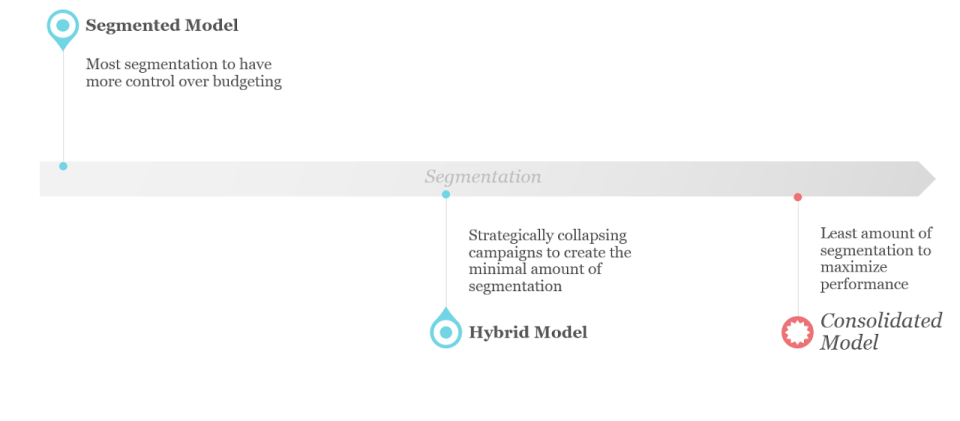 Target Search Intent Along the Patient Funnel
Another core component of a winning PPC campaign is the alignment of keywords along the patient journey funnel. Over the years, healthcare consumer behavior has drastically changed. They're more accepting of their roles as healthcare consumers and will research extensively before booking an appointment. This is called Google's Zero Moment of Truth (ZMOT). Then, what happens is that the user slowly moves through each stage of the buyer's journey. 
Therefore, your marketing team should build a conversion funnel that aligns with each step of the patient journey. As such, your PPC campaign should have a diverse content and keyword list that target each stage of your conversion funnel. Think of it as sending the right message at the right time and to the right audience.
Basically, your conversion funnel should look like this:
Upper funnel or problem-aware leads:

These users are in the ZMOT phase of researching and discovering solutions. They know they have a concern (e.g., manage chronic illness or need establishing care) but don't know if they need a doctor yet. In this stage, you should optimize for educational keywords, such as "importance of regular medical check-ups."

Mid-funnel or solution-aware leads:

These patients know they need a primary care physician but are still determining which treatments or services to get. Your content must be designed to educate readers about standard family care services at this stage.

Lower funnel or product-aware leads:

These are conversion-ready users and are ready for their first appointment. For this funnel stage, target high-intent, product-aware keywords such as "family care doctor marquette mi."
Use Video Marketing
Based on the popularity of platforms like YouTube and TikTok, video marketing is one of the best storytelling mediums and a powerful tool for bringing potential patients. Despite that, physician practices have seen slower adoption rates of video marketing as part of their digital marketing strategy.
Unlike typical blog posts, video content is easier to produce and less time-consuming. If you can streamline the video production process, you'll have a foolproof and easier way to create regular content.
Get some of your best doctors in front of a camera and allow them to discuss how-tos, fact-checks, FAQs, services and treatments, and misconceptions about family practices. You can even do facility tours on your videos. Write down some of the most common questions and concerns of patients, and you'll have plenty of topics to cover on video. Then, you can use your videos for your location pages, About Us page, relevant blog posts, service pages, and social media accounts. You're already way ahead of most competitors by adopting video marketing into your digital marketing campaign.
Develop a Well-Optimized Primary Care Website
Like always, Google wants its users to have the best user experience possible. Thankfully, patients always appreciate a first-rate digital experience as well. A well-optimized primary care website that prioritizes user-centricity will be the core pillar of your digital marketing strategy.
What does a website optimized for user experience look like? Below are some quick tips to optimize your family care website's digital experiences:
Fast, Intuitive, and Responsive Website
Good user experiences start with removing friction from the buyer's journey. If you have a slow-loading, hard-to-navigate website that doesn't work correctly on mobile, then you're in trouble. Ensure your physician's website has fast-loading pages across the board, offers intuitive navigation, and is mobile-friendly. Your website must work correctly on mobile devices because 59% of global website traffic comes from mobile devices like smartphones–meaning most patients will browse your website on mobile.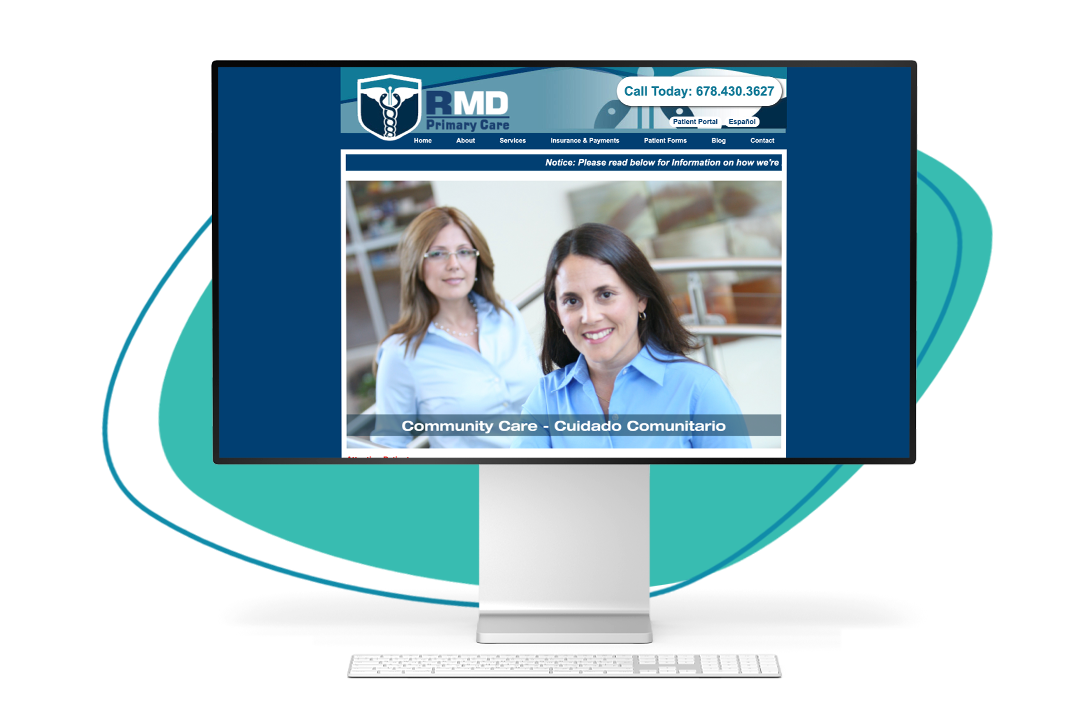 Searchable and Discoverable Content
From learning about family care services to finding a physician, most people coming to your website are looking for solutions and want answers ASAP. Key website content like blog posts, service pages, and insurance information should be easy to find and searchable. Refrain from hiding them behind poor menus, confusing link trees, and multiple web pages. If people can't find what they're looking for in the first few minutes, they'll likely leave, and you'll lose them for good. 88% of customers won't return to a website after a poor experience.
Make It Easy for Patients to Choose You
Picture this: A patient has found your website while looking for a primary care doctor. After finding your site, they're convinced you're a good fit. However, as they're about to call your office, they can't find the appointment link or button. In this case, they may leave and head to your competitor's website.
Therefore, make it easy for patients to convert with prominently displayed call buttons, AI chatbots, and information request forms. You've already engaged the patient, so don't sabotage yourself by adding barriers to conversion.
Mind Your Online Reputation
A positive digital reputation is invaluable for healthcare providers, especially locally. It makes sense; people want to work with the best-reviewed physician in their area. In fact,  71% of consumers use online reviews when evaluating a healthcare provider. A solid digital reputation will also compel other practitioners and hospitals to send referrals your way.
Reputation Management Best Practices
How do you get more reviews from patients? Just ask them! The best and most reliable way to grow your patient review portfolio is by directly asking your patients. Train your patient-facing staff members on the best practices for collecting reviews. Help them understand the importance of reviews and how they help your clinic.
Then, of course, ensure you offer multiple channels where patients can leave their reviews, such as your GBP listing, email follow-ups, short surveys, and your website. The process of leaving patient feedback should be simple and easy to complete. Otherwise, patients won't even bother.
Finally, consider investing in review solicitation platforms like Podium, Birdeye, and Weave. These programs automate the review collection process and seamlessly integrate with your CRM systems.
Conclusion
Remember that patients always come first when crafting a robust primary care and family practice digital marketing plan. In summary, your campaign should leverage local SEO and reputation management to boost your local digital presence. Use video marketing to get ahead of most competitors and Google Ads to put your family practice before patients on the decision-making cusp.