The opportunity to peek into a new decade is exciting. And daunting. Especially for a marketing discipline that seems to change as swiftly—and have its changes as strongly debated—as SEO. Over the course of the past decade, the SEO landscape has changed in many profound ways, often in lockstep with the introduction of new technologies, such as voice assistants, artificial intelligence (AI), and the rise and evolution of mobile experiences. Google and other search engines have played a central role.
This pace of change only promises to quicken in the decade ahead, which makes the lives of marketers particularly complicated. As digital marketers ourselves, we have the privilege of working on SEO strategies with clients on a daily basis, and we have a vested interest in understanding and anticipating what's coming for SEO in 2021 (and beyond).
Here are the top SEO trends for 2021 from where we're sitting at Cardinal Digital Marketing, including some important action items that digital marketers can begin working on today to stay ahead of the game come 2021.
1. User Experience (UX) Will Take Center Stage
2. Semantic Search Will Be Even More Prominent
3. Search Intent Will Matter More Than Keywords
4. Google My Business Will Be Essential for Local SEO
5. Content Quality Will Still Be King
6. Video Will Continue Flooding the SERP
7. Zero-click Search Results Will Continue to Evolve
8. COVID-19 Will Leave a Lasting Impact
1. User Experience (UX) Will Take Center Stage
What do we talk about when we talk about user experience (UX)? Well, the user, first and foremost. People. Now, we know that improving the experience for people once they reach our pages is essential—that's UX 101. As it turns out, however, good UX will have a more prominent impact on search engine rankings going forward.
According to a May 2020 Google Webmaster Central Blog post, Google Search will now factor a sizable handful of UX signals into its rankings, including Google's new Core Web Vitals. Here's more detail from the Google team:
"Core Web Vitals are a set of real-world, user-centered metrics that quantify key aspects of the user experience. They measure dimensions of web usability such as load time, interactivity, and the stability of content as it loads (so you don't accidentally tap that button when it shifts under your finger – how annoying!)."
Did you catch it? User-centered metrics. With these updates to its search algorithm, Google is signaling its own greater emphasis on "delightful" web experiences for people—on things loading fast, being easy to use and find, and accessible across all devices and platforms. Sites that can deliver this caliber of user experience will be rewarded with better search visibility.
What marketers should focus on when it comes to UX
Coincidentally, these are precisely the areas we recommend focusing on as you consider your own site's UX. It's really an opportunity to walk a mile in the shoes of your website's visitors—to be rewarded in the SEO department for prioritizing good user experiences.
Fortunately for you, there's now a dedicated Core Web Vitals report that you can pull through Google Search Console to get an idea of where your own pages stand from a UX perspective—against all of Google's UX ranking signals—as well as suggestions on how to make improvements.
With that information in hand, we recommend giving your website a whirl on desktop, iPhone, and Android, and any other devices or platforms your users are likely accessing your site through. Are there any pages on your site that load slowly? Do you have pop-ups running that, however important to demand generation, are actually annoying and intrusive for end users? Finally, are there experiences that don't translate well to mobile devices?
As with anything, prioritize content and content experiences that both create the most value for users and impact your business metrics most directly. Perhaps your product pages rank really well and are considered "cornerstone;" now might be the time to audit them from a UX perspective to make sure that you're delivering the best experience possible.
Poor grades in any of these "user-centered metrics" not only degrade UX for your website's audiences, but they can now hurt your search rankings, too. Remember, your website should be:
Fast. Like, really fast, so that time to interactivity is so minimal that users don't notice it.
Free of annoying full-screen pop-ups. Marketers love lead gen, building lists, and expanding reach. So they love pop-ups, naturally. Users, on the other hand, can't stand them—by an overwhelming majority. The Google search algorithm has been updated in response to this sentiment.
Mobile-friendly and responsive across all devices and platforms. This includes smartphones and tablets, laptops and desktop computers. It includes iOS, Android, and Windows operating systems.
2. Semantic Search Will Be Even More Prominent
People, and how people search for things on the internet, will be a central theme for most of these 2021 SEO trends. Semantic search is no different. To understand semantic search, let's start with semantics. Essentially, semantics is the study of words, their relationships, and what those relationships mean in specific contexts.
Perfect for Google, right? After all, sifting through oceans of data to serve up the best results based on a user's search query is sort of a search engine's main job, right? In the context of search engines, "semantic search" is how search engines use all the data at hand to determine the context, intent, and meaning they need to serve up the most relevant and complete content possible.
An example of semantic search at work
Here's a funny example of semantic search at its best. One of our staff members was at home over the weekend with a song stuck in her head. Well, the chorus. The only problem was that the chorus didn't have any words—just a female vocalist singing "do do do."
Now, the staff member knew that the song was from the nineties, so she typed in "90s song do do do" and, boom: the YouTube listing for "Tom's Diner" by Suzanne Vega was right in the featured snipped—exactly the song she was looking for.
Again, it all hearkens back to delivering the best search experience possible by allowing people to quickly get the very best and relevant search results using natural language search terms. This is how search engines bring together lots of different info from disparate sources to construct knowledge graphs or snippets on search engine results pages (SERPs). Just look at the results for "semantic search":
What marketers should focus on with semantic search
Improving your site's semantic search value requires ongoing attention—there's no simple way to go about it. There are, however, simple principles your teams can follow as they plan for, build out, and update content for the 2021 content calendar.
It really comes down to how and why your users search. What answers, information, content, or even experience are they likely looking for? In our world, prospects, customers, clients, and partners turn to us for authoritative, actionable, rich content on the latest topics in digital marketing. Within that broad grouping, we have users with industry-specific questions and needs, such as healthcare. These are great starting points for us to determine our users' intent.
As we build out our own content, here are the areas we focus on when it comes to semantic search:
Develop content that answers your target market's questions. Think frequently asked questions—and a question-and-answer format—only with far more depth. You might dedicate entire pieces of content to a particular question, answering the question at the top of the article ("what is semantic search," for example) before diving into more detail.
Write for people, not search engines. That means developing content that is to the point, concise and written in easy-to-understand sentences. Include bullets and lists that make it easy for people to skim and find the information they need. Finally, write naturally!
Use structured data where it makes sense. Using a product, question, article, ratings, or review schema helps bots find and understand your pages with greater ease (which search engines happen to like, especially for use in rich snippets).
Implement contextual internal linking on your website. Internal linking goes beyond creating logical click paths to related topics for your users. Done strategically, it creates a data-rich, well-structured map of related content around a central topic or search term. Says, John McAlpin, SEO Director at Cardinal, "Tools like InLinks can help SEOs automate this process of implementing schema and internal linking, but it will take a shift in understanding of how search engines understand data."
Optimize content for topics instead of keywords. One strategy is to build out clusters of valuable content around a high-level topic. A topic cluster around SEO, for example, might include subtopics dedicated to technical SEO, on-page SEO, and backlinking. As you build and optimize around topic groupings, you naturally build a nexus of related short-tail and longer-tail keywords, all of which lends well to better rankings. "We will have to focus on optimizing for topics, instead of keywords," continues McAlpin, "and be as comprehensive as possible about those topics."
3. Search Intent Will Matter More Than Keywords
While it is certainly part of semantic search, we believe search intent deserves a dedicated section. In 2019, Google rolled out its BERT update. While we encourage you to read Google's summary of the technical nitty-gritty (natural language processing models, neural networks, etc.), suffice it to say that since BERT, the Google search engine has become much more "conversational." Meaning, the Google algorithm can now interpret intent—say, to purchase something, for example, or find a location nearby—even from longer queries that use natural language.
Google is everyone's new favorite chatbot.
Why is this so important? Well, first and foremost, it's an evolution of the search engine experience to accommodate the growing popularity of voice assistants and voice search. People now speak naturally into Siri, or Alexa, asking questions and treating those conversational AI platforms like search engines—a kind of "touch-free" search experience. More broadly, the focus on search intent is a signal to the market that people prefer to search like they speak and Google is adapting to meet this need.
What marketers should focus on with regard to search intent
What this means to marketers is that Google is far better at pinpointing relevant content based on a person's intent when they searched. From an SEO perspective, that means focusing on just the top-of-the-funnel and short-tail keywords doesn't cut it anymore—it's just not how people tend to search anymore. Instead, people are searching with four different core "intents":
Get information
Make a purchase
Shop and compare products
Get to a certain website
As Google points out, search intent is redefining the marketing funnel altogether. Here's an excerpt from Think With Google:
"Stop marketing to the average: Be useful. People respond to brands that understand their needs. So, it's important to optimize your media for both relevance to the consumer and lifetime value for the brand."
Marketers should build content around a firm understanding of their audience's intent and how their content might fulfill that need. As a result, researching top keywords you want to rank for as a brand, or that your target audience tends to use, isn't good enough. Instead, dig deeper into the needs that these searches actually signal. Do people want to buy from you? Find your contact information? Get pricing information or a quote? Is there a particular question that people think you can answer? Start with a close examination of those typical customer journeys, with the understanding that no two journeys are exactly the same.
From there, we recommend that you:
Write content aligned with your target customer's intent. That means content that is written in clear, concise sentences and using natural language (the way people talk). If you sell eco-friendly tennis shoes, for example, and your prospective customers are researching products like yours, you'll want to build content around the advantages of eco-friendly shoes, how they're made, etc.
Develop FAQs around natural queries and use schema for these FAQs to send stronger signals to Google that yours is authoritative content it needs to rank. Take our own SEO offerings at Cardinal, for example. We get a lot of site visitors who are there to compare us with other digital marketing agencies. Many have similar questions around cost, what makes us different, and how long it will take for them to see results. We've built industry-specific FAQs to meet this common need.
Consider the four intents and bucket keywords into these categories to help inform your SEO strategy. Ahrefs provides a great breakdown of keyword "modifiers" that indicate a certain type of intent.
Research the types of content users want for a given intent. For example, if you're trying to rank content for people with purchase intent, you might find that video overviews and reviews rank highly on the SERPs that you'd like your content to appear in. It could be landing pages or blog posts. But SERPs will reveal a lot about the kind of content people want based on their intent.
4. Google My Business Will Be Essential for Local SEO
Location-based search is built on a basic premise: when a person located in San Diego searches Google Maps for "street tacos," they probably want to see results limited to their surrounding geographic area. (Street tacos in Philly are all fine and good, but …) While that search experience might seem straightforward from a user's perspective, there's a whole lot of content, data, and optimization that goes into it on the search engine side of things.
"1,000,000,000+ people use Google Maps every month."
If local search is at all part of your digital marketing mix (assuming you have physical locations for your business, it absolutely should be), you'll want to make sure your Google My Business listing is complete, rich with detail, and updated on an ongoing basis. Why? First and foremost, Google My Business optimization factors heavily into local search experiences. Engagement and activity on a GMB listing are strong ranking signals for Google, so the more complete and optimized your listing, the more likely your business is to show up in local searches.
And the demand for local search is … huge—more than a billion people use Google Maps every month and more than 5 million apps and websites use Google Maps Platform core products every week. That's why Google continually releases new features for businesses to use, such as posts, new service and product options (including some specifically for COVID-19), and direct-to-customer messaging. They want to make it easy for the many people searching for …
Services
Hours
Addresses
Phone numbers
Menus
Company websites
Reviews and ratings
… all of which can be found in a single Google My Business Listing.
Then of course there is COVID-19. During the pandemic, people are searching out local options around them, both due to lockdown restrictions and to support local businesses during what has been a difficult time to stay in business. People are checking to see if businesses are still open and if their hours or services have at all changed (especially restaurants). They're checking out menus and ordering takeout. Google My Business is a high-visibility way to communicate these updates to any customer, new or existing, that is looking for you.
What marketers should do about Google My Business
The first thing to do is to sign up, claim your business, and verify it through the Google My Business service, a process that can take a couple of weeks (they send you the final verification step through the mail).
Once your location is established and verified, go through your Google My Business listing and optimize every aspect of the listing that you can. Fortunately, Google makes this process very intuitive and straightforward: when you log in, you'll be alerted to your profile "completeness," as well as a plan for completing any outstanding information you still need to add, such as location, hours, phone number, and more.
Once your listing is complete, it's time to be proactive by taking advantage of new aspects of the platform. You can:
Answer FAQs about your products or services.
Add weekly photos relevant to your business and customer base. These could be photos of your location or new menu items.
Share regular business posts to announce new products, events, or specials.
Create a site using the Google My Business website builder.
5. Content Quality Will Still Be King
Many things will likely go by the wayside in 2021, but "content is king" is not one of them. Marketers love throwing this phrase around, but what does it actually mean? First and foremost, it's a reminder that "EAT"—expertise, authoritativeness, and trustworthiness—still matters, especially for businesses that fall under the "your money, your life" (YMYL) category. In fact, some SEO wonks believe that the May 2020 Core Update from Google was something of an EAT update—that Google is signaling to the world that it cares a whole lot more about the quality of content than the authority of a given domain.
This has come in handy since the COVID-19 outbreak. Since the outbreak and subsequent lockdown measures, search trends reveal that coronavirus has been a huge topic of interest. And when people need reliable answers, updates, and facts for something as critical and potentially urgent as coronavirus, you don't want to be the company scrambling to meet this demand (and missing out on valuable search traffic as a result).
What marketers should do about quality content
This is the kind of approach that you can take on your own website. Namely, it's time to consider the information that people are looking for and need first. As the emphasis on quality content continues to grow, now is the time to get a robust content marketing strategy in place for 2021. Here are some good places to start:
Create buyer personas. We can't stress this enough. The days of "spray and pray" are long gone. As a business, you need to understand your target buyer personas—their wants and needs, objections, and pain points—so you can tailor your content to each one accordingly.
Conduct search intent research. We mentioned search intent before, but it needs to be a central consideration when it comes to content planning. Take a look at the search terms that bring visitors to your website—or terms that you'd like to bring traffic to your website. What are those people really after? Answering this question is a great way to create content that aligns with what people are actually looking for.
Build content in the formats your users actually want. Video might be all the rage, which is all well and good. But your target searchers might want a certain type of video, such as a quick vlog, webinar, or tutorial. Or perhaps they're looking for case studies and white papers. Create the type of content that they want to consume.
Hire strong content and copywriters. Quantity and keyword density just won't cut it anymore. The Google Search algorithm—and the people using it, for that matter—want more than a content mill or cut-rate content writer can likely provide. Hire experienced writers that can take topics deep (2500+ words), adapt to your brand's style and tone, and understand your personas and marketing funnel. If possible, hire writers that specialize in writing for your vertical or business space.
6. Video Will Continue Flooding the SERP
Search Google for just about anything these days and the first thing you'll likely see on the SERP is a video carousel. Google introduced video carousels to SERPs back in 2018. Since then, video has only gained in prominence. When you consider the fact that the second largest search engine in the world is YouTube—also a Google entity—it all makes a lot of sense.
For strong indicators that video isn't going anywhere, consider these statistics from a recent wyzowl survey:
85% of businesses use video as a tool in marketing, and 92% of marketers consider video an important part of their marketing strategy
87% of video marketers report increased traffic to their website as a result of their videos
96% of people have watched explainer videos about products or services
84% of people cite video as part of what convinced them to buy something
As those last two statistics indicate, this emphasis on video is really about user demand. For better or for worse, most people would rather watch a quick video than read a long article. It's quick. It lends well to multi-tasking. It's mobile-friendly. And the Google algorithm is evolving accordingly. Because where do people tend to engage with video most?
On search engines.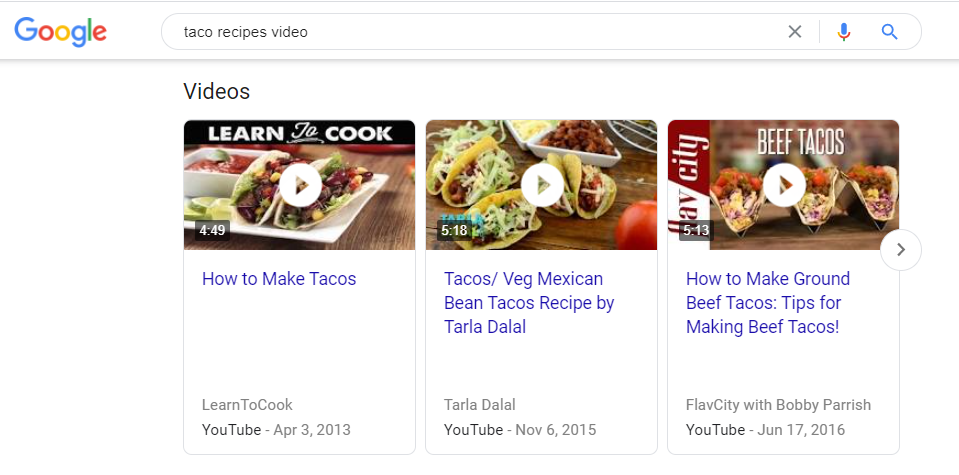 Year over year, people tune into more video content, and Google's algorithm is evolving accordingly.

What marketers should do about video
This, of course, introduces another aspect of SEO that marketers need to focus on in 2021. This shift in preference toward video—both for people and search algorithms—means that it's time for businesses to 1) begin planning and creating a lot more video content and 2) optimize their videos to improve search visibility, views, and website traffic.
Easier said than done. According to the same wyzowl survey, 20% of marketers say they don't use video in their marketing mix because it's too expensive. Yet, creating videos can be as expensive or inexpensive as you want it to be. Here are a few creative ways to begin creating video from what you already have without breaking the budget:
Repurpose the top ten or twenty pages driving organic search to your site into video content. For longer-form content, break down key parts into separate videos that can stand alone for use in other channels.
Conduct interviews with staff, customers, or thought leaders that your audience will find value in. You can also interview customers for case studies and use that video content as testimonial material throughout your website.
Publish or repurpose webinar replays to your YouTube channel or website (or both).
Repurpose podcast recordings into shorter videos on specific topics by laying audio from the interview over a graphical/illustrated/motion graphics video.
Optimize your video content for YouTube SEO, including all titles, metadata, thumbnails, and so on. Make sure to optimize your videos for lazy loading, too, so that site pages with video don't hurt your rankings because of slow page speed.
Leverage live video through Facebook, LinkedIn, and Twitter. Maybe key stakeholders or thought leaders in your organization can hold live fireside chats every week. Not much production necessary on these—this capability is built into each of these social media platforms.
7. Zero-click Search Results Will Continue to Evolve
Do you notice a trend here? Updates to search algorithms, video marketing, SEO strategies—they're all centered around what the end user wants. The same is true for so-called "zero-click" search results. As its moniker suggests, a zero-click search result provides all the information a person needs to answer their question or query—no need to spend any more time clicking through to a website.
Go ahead, search Google for "coronavirus" and look at the SERP. You'll find a glossary on the left side with information about symptoms, statistics, and testing. You'll get the latest local and national news. And you'll get a localized map of outbreak intensity and case volume for your area. It's clear that Google is determined to provide a one-stop-shop of authoritative information around what is a sensitive and serious topic.
This "one-stop-shop" search experience continues to gain prominence. As of 2019, zero-click searches account for more than 50% of all Google searches. And Google is getting really good at giving their users all they need on a single SERP page, through things like featured snippets, knowledge graphs, and video carousels. There are even eCommerce carousels now, allowing people to compare prices for a product from different retailers without having to click through to any one site. And duplicate listings, where a snippet holder would also earn the top spot in the traditional list of search results, are now a thing of the past.
Zero-click search results are getting better and better.
What marketers should do about zero-click search results
Increasingly, Google is doing its best to keep search traffic on Google entities like Google Search, Google My Business, and YouTube. The YouTube video carousel is a great example: not only is the Google algorithm arguably favoring YouTube videos for this prominent area on the SERP; but when users click through, they're off to another Google property (YouTube).
The good news is that marketers can optimize and rank content for both zero-click search results and related Google channels. We've already covered the importance of regularly creating well-optimized video content, as well as the need for a complete and frequently updated Google My Business listing (for all of your locations). We've also mentioned schema, which you can create for all the "snippet fodder" that Google likes, such as FAQ, location info, and events. Keep an eye out for new structured data markup, which Google releases on a regular basis.
Finally, remember that, while ranking for zero-click search results does help with your SEO and, potentially, your overall SEO performance, the experience is, by design, meant to make a click through to your website unnecessary. Keep that in mind and consider optimizing your website and content for keywords that actually bring you qualified traffic and conversions.
8. COVID-19 Will Leave a Lasting Impact
The Google Search algorithm is all about signals, and the company sent some pretty strong ones as the COVID-19 situation began unfolding in March 2020. For example, the company quickly stopped new Google reviews for a short period of time, both to protect businesses during a time when many were going under, and to ease the burden on its own overworked staff (see: Guidance for Businesses affected by COVID-19 for regularly updated information from Google). Google also released the May 2020 Core Update—a really, really big update—right smack in the middle of the outbreak. The update seemed to signal the increased favorability of high-quality, authoritative websites.
While things can certainly change in the future, these do feel like paradigmatic shifts for the world of SEO. If nothing else, they indicate that a behemoth like Google is willing to shape results in response to global issues—and that they likely will the next time some kind of global conflagration rears its ugly head.
What marketers should consider in the post-COVID-19 world
We hope that doesn't happen, but it gives us marketers some guide rails as we plan for the coming decade.
First and foremost, we have to remember that we don't know for sure if there will be a so-called "post-COVID-19" world. It could just be a world living with COVID. There's a lot still to be determined, and many more chips are likely to fall.
What this crisis has done is to reveal blind spots and the general unpreparedness for a lot of organizations, some of whom have yet to recover. Moving forward, here are a couple of sound recommendations for marketers and SEO strategists:
Develop a crisis communication strategy in collaboration with the corporate communications team. Remember, this isn't a "how to rank for keywords in a crisis," but more, "how to get useful, timely, sometimes urgent content in front of the audiences who need it." If the information your audience needs is how to buy their next car during a coronavirus outbreak, so be it. But have a plan for communicating the details.
Be prepared to quickly update your web properties. Your clients, customers, partners, and prospects will come out of the woodworks during a crisis. They'll want information about how the crisis has impacted your product or service and, more importantly, how it has affected their relationship with your product or service. Are you open? Still in business? How have your offerings changed? The key is to get this information up on your website, Google My Business listing, and other web properties quickly in the event of a crisis—before your customers go looking elsewhere.
Think about how you can help. Can you offer complimentary services or products to first responders? Could your customer base benefit from a crisis-related discount? Companies like Ahrefs and Moz, for example, are making regularly paid courses free. Kaspersky is offering free endpoint antivirus software to medical organizations. A crisis is a good time for companies to give back, too.
2021: The Beginning of The People-first Decade?
It sure feels that way, and we sure hope so. People and their experiences are at the core of nearly all the SEO trends that we've laid out for 2021. All of them, from the rise of semantic search and zero-click SERPs to the increased prevalence of video, steer the ship toward more "delightful" experiences, as Google likes to characterize them. Whether it's getting local movie times, comparison shopping across eCommerce sites, or seeking vital information in the midst of a global pandemic, Google and other search engines continue to roll out updates in the name of improving all of these experiences.
This creates a whole lot of homework for the world of digital marketing and SEO. Increasingly, there are very few ways—if any—to game the system when it comes to SEO. Instead, we recommend that you focus your time and energy on developing high-quality content that's aligned with your customer personas and intent—with the core needs that motivate the people you serve to hop on Google and begin searching in the first place. Building robust content marketing strategies, including well-defined buyer personas, search intent research, good content and copywriters, and strong UX are all good places to start.
From there, it's all about refining, tinkering, optimizing, and improving based on what the data is telling us.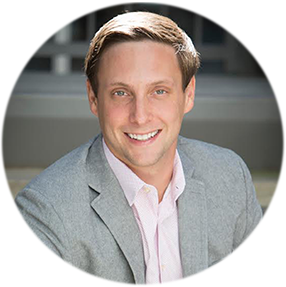 Alex Membrillo
Founder and CEO
Alex Membrillo is the CEO of Cardinal, a digital marketing agency focused on growing multi location companies. His work as CEO of Cardinal has recently earned him the honor of being selected as a member of the 2018 Top 40 Under 40 list by Georgia State University as well as 2015 and 2016 Top 20 Entrepreneur of metro Atlanta by TiE Atlanta, Atlanta Business Chronicle's 2016 Small Business Person of the Year,and the Digital Marketer of the Year by Technology Association of Georgia (TAG).