Advanced Paid Media Advertising Blueprint
For Multi-Location Companies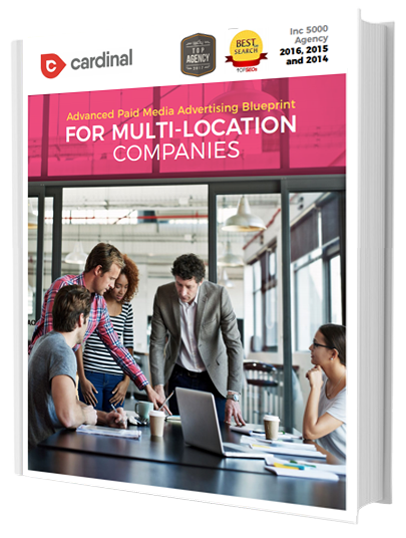 Paid media advertising is an umbrella term that encompasses a variety of
strategies, including these four key areas:
PPC
Display
Retargeting
Social media advertising
Each of these strategies listed above can – and will – benefit your company. However, it's important to understand how, when, and where to use them. Let's dive deep into each strategy to determine how your multi-location business can use them to your advantage.
The FREE Guide Will Be Sent To the Email Address You Submit Above!
INC 5000 agency - 2016, 2015, 2014