7 Voice Search Innovations
For Medical Marketing
Learn how innovative healthcare companies are using voice-based technologies to connect with patients and grow their practice.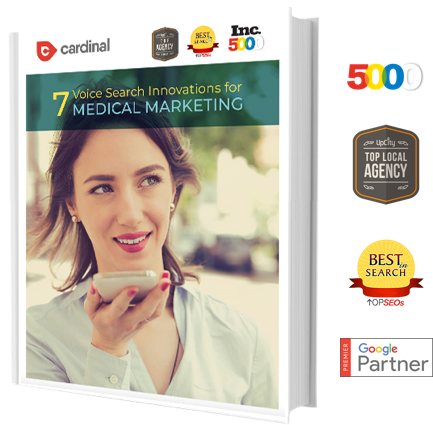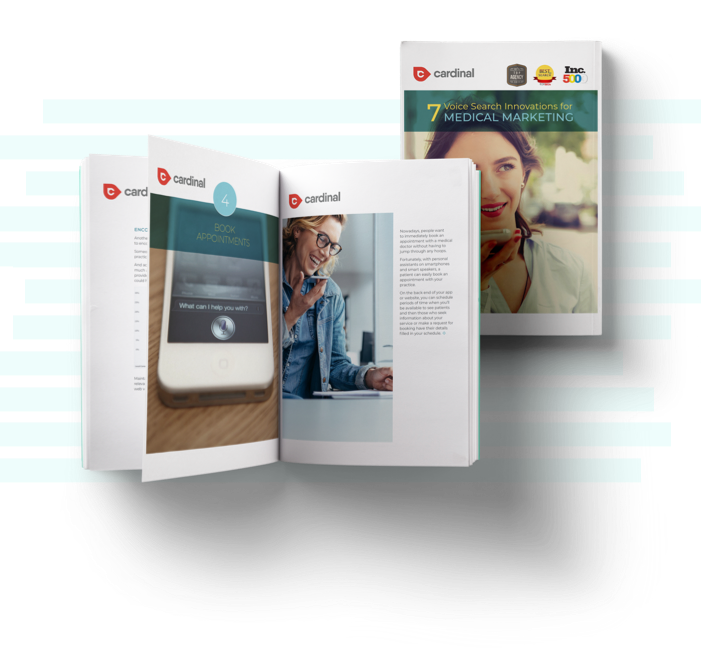 Innovative speech recognition technologies are changing the healthcare industry. Are you ready?
Speech recognition technology has evolved exponentially over the past few years and has ushered in a new era of marketing innovations. Google reports that 20% of mobile queries are voice searches.
In this eBook, we share 7 ways voice-based technology is being used to revolutionize marketing in the healthcare industry.

In this eBook, you'll learn how

Local search engine optimization and voice search work together and what you can do to influence top search results.

Voice searches can deliver life-saving information in emergency situations.

Speech recognition technologies can help your patients book appointments or access telehealth services.
Voice search is helping people answer their most pressing medical questions and access new, innovative healthcare services.
With voice commerce projected to grow to $40B by 2022, you don't want to miss out on the opportunity to harness these technologies.
Download the guide to learn how you can incorporate speech recognition technologies and voice search into your digital marketing strategy.