7 PPC Advertising
Best Practices to Attract
and Convert More Patients
Learn the PPC best practices that will increase conversions and reduce your patient acquisition costs.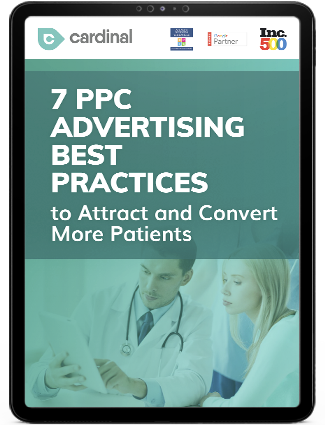 PPC advertising can help you reach prospective patients who are actively seeking a healthcare provider.
There are more than 70,000 health-related searches every minute, according to a 2019 Google report. The pool of qualified prospective patients is enormous. Google Ads offers a tremendous opportunity for providers to increase their visibility on Google and reach users who are trying to find care.
Download the guide "7 PPC Advertising Best Practices to Attract and Convert More Patients" and learn how to:
Write persuasive ad copy that resonates with your audience's needs.

Develop Google Ads campaigns that offer a seamless user experience.

Leverage PPC's granular targeting capabilities.

Use ad extensions to increase the click-through rates of your ads.

Optimize paid search ad elements for mobile devices.

In this 20-page comprehensive guide, you'll find:

6 best practices (plus a bonus) for creating highly-targeted conversion-focused PPC campaigns.
5 guidelines on how to write a persuasive PPC ad copy.

6 key tips for developing a research-based PPC keyword strategy.

4 ways to optimize your ads for mobile.
Take your PPC strategy to the next level in 2021
Our definitive healthcare PPC advertising guide will help healthcare organizations refine their PPC advertising campaigns to increase conversions and significantly improve ROI.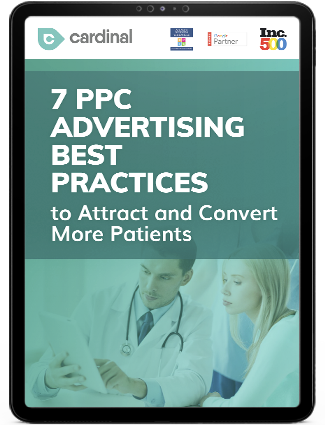 Clients that trust us with their digital marketing strategy: