Grow Your Patient Volume by Partnering with the #1 SEO Company for Telehealth Providers

Telehealth Companies Who Trust Us
So you've set up your practice for telehealth technology and expect to get a flood of patients. Well, that's not what happened and you're wondering why. Well, you're not alone. Due to the COVID-19 pandemic, thousands of doctors and healthcare professionals have added telehealth to their list of practices. This means that the competition is going to be tough.

Telehealth SEO Company
How can you make sure that your practice will appear in front of potential patients when they search for "telehealth services" in your area?
With SEO, of course.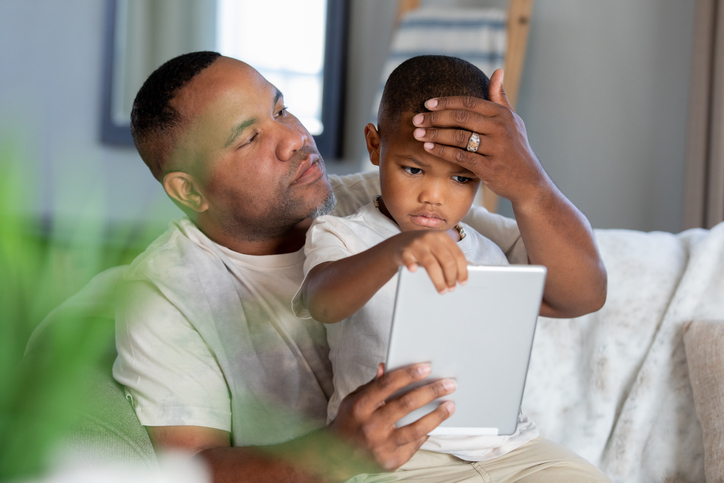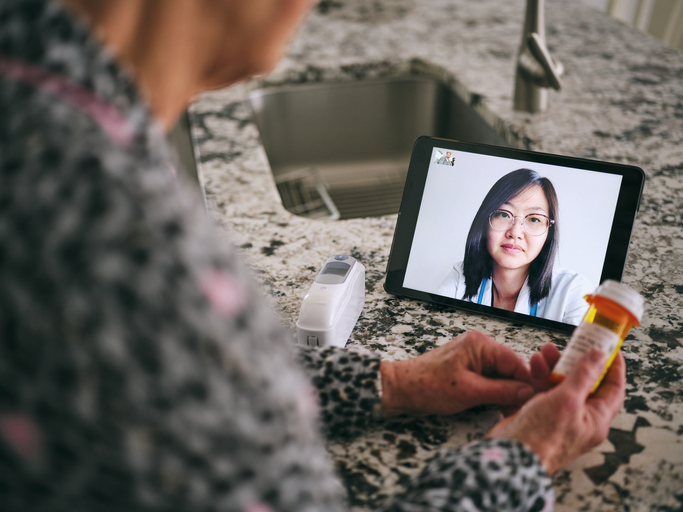 Telehealth SEO Optimization
If you need help with your Telehealth SEO, Cardinal Digital Marketing can help. We're a full-service digital marketing agency that specializes in search engine optimization or SEO. Speak to our SEO strategist to get your campaign started.
What Can You Expect From Telehealth SEO Services?
Here are some of the things that you can expect when you invest in telehealth SEO services:
Research and Optimize Keywords
To succeed in SEO, you need to target the right keywords. Potential patients will use keywords when finding a telehealth service, so you must identify those keywords and optimize for them. This is where keyword research comes in. There's no shortage of keyword research tools available online but when you opt for a telehealth SEO service, this process is taken care of for you.
Although it's possible to find keywords using online tools, it takes a great deal of SEO experience to sort them out manually. Not every keyword you see by using tools can be applied to your campaign. Also, part of keyword research is looking at which keywords your competitors are using – what works for them will likely work for you. Meanwhile, you figure out which keywords they missed and capitalize on them.
Mobile Website Optimization
Most people will discover and learn about your telehealth practice through your website. Since your website is the first touchpoint for most of your potential patients, you must ensure that it can deliver the best user experience. Fortunately, a telehealth SEO company can improve your website through mobile site optimization.
The majority of your patients will use a mobile device when finding and exploring your website. Mobile optimization ensures that they have the best user experience by doing steps like increasing load speeds, having a responsive design, optimizing images, and so on. A responsive mobile design is particularly important as it helps make your website look great and highly usable across all devices.
Keep Track of Your Competition
Let's face it, the telehealth space is growing more competitive by the day. When it comes to SEO marketing, it's essential to keep a close eye on the competition. This gives you a clear picture of how they're doing and create plans to outrank them.
When you employ the help of telehealth SEO services, they will identify your competitors and analyze them. Some of the information that you can get from researching your competitors are their rankings, content, website, keywords used, and the list goes on. This is invaluable data that will be leveraged for developing a strong and impactful SEO strategy.
Create a Strong Content Strategy
A big part of SEO is content creation. In fact, a good SEO plan will revolve around strong content in more ways than one. If you want your telehealth website to rank, you must produce content based on relevant keywords. There are numerous ways to approach this like blogs, videos, infographics, and more.
When you work with an SEO company for telehealth, you can leave the process of creating content to them. They can develop, create, and publish relevant content about telehealth and the medical industry in general. The main goal is to create accurate and informative content that will drive patients to your website and check out your offers.
On-Page Site Optimization
On-page SEO is called "on-page" because of the tweaks and changes that are done ON your site which can be seen by visitors on the page. Each element of on-page SEO is completely up to you which is why you must do it right. Here are some of the most important elements of on-page SEO:
• High-quality content
• Page titles
• Headers
• Image alt-text
• Meta descriptions
• Page URLs
• Internal links
• Site speed
When you have a telehealth SEO company in your corner, all of your on-page SEO needs will be taken care of.
Campaign Setup and Tracking
When you invest in telehealth SEO, you want to know whether your investment is delivering returns or not. Fortunately, there are many tools that you can use to help you keep track of your SEO campaign. For example, you can use Google Analytics to check your rankings and evaluate page performance. However, reading and interpreting SEO data can be fairly tricky.
With an SEO agency partner, they will do the tracking and interpreting of the results so you don't have to. Also, they will track performance metrics like traffic, conversions, leads, and so on. Then, they will send you a comprehensive report that details everything you need to know about your campaign.
Our Clients Love Us
"Cardinal's ability to pull insights out of our data is far superior to other agencies."

Telehealth SEO Done Right With Cardinal
Cardinal started as an SEO company before becoming a full-service agency.
Here's what we can offer to our telehealth partners:
Reach More Patients
Through data-driven strategies, Cardinal's SEO will increase your online visibility. Ultimately, more patients will find your telehealth services and grow your practice.
Attract Qualified Traffic
Cardinal's brand of SEO won't just increase your traffic but also attract qualified visitors – people who are searching for the best telehealth services in their area.
Conversion-Focused Content
Our team of talented copywriters and content creators are available for your high-quality content needs. A strong content strategy will foster trust and credibility in your practice.
Site Optimization
A poorly optimized website is a surefire SEO killer. Your site is the main touchpoint for most of your patients so it needs to provide the best user experience. Cardinal will ensure that your website performs at an optimal level.
Measure Your Success
Transparency and accountability are values we hold dear. Through monthly reports, deliverables, and strategy sessions, you'll always know what's going on with your SEO campaign.
Personalized SEO
Cookie-cutter strategies won't work. Therefore, we always develop custom-made SEO campaigns for our partners. Let's take your SEO to new heights with personalized, data-driven solutions.
If you need help with your telehealth SEO, you've come to the right place. Contact us now and let's get your campaign going.

Do You Need a Telehealth SEO Company?
When you work with a telehealth SEO company like Cardinal, you're working with the pros.
Here are some of the top benefits of partnering with an SEO company for telehealth marketing.
Access to a Team of Experts
An SEO agency like Cardinal is going to know more than you and your in-house marketing team.
One of the top reasons why an agency partner makes sense is they'll be able to use the best tools, resources, and strategies for SEO. Also, SEO is a fast-moving industry so you need to keep up with its ever-changing landscape. Your SEO company will keep up with the news, algorithm changes, updates and more. This ensures that your SEO campaign is up-to-date.
SEO needs to be done right if you wish to be successful. A team full of SEO specialists will help you achieve just that.
Get the Best Results
SEO is more than just getting more traffic but also actual results. With steps like keyword research and audience identification, your trusted SEO agency can focus on bringing in the right kind of traffic – users that are more likely to become your patients.
Being able to discover and target intent-driven keywords means that gaining traffic from people who are interested in your telehealth practice. This is also one of the many reasons why SEO is important for leveraging your website's existing performance. Ultimately, the agency can help your brand focus on the steps that help you acquire more patients.
Gather Data to Fine Tune Your Telehealth Practice
Digital marketing is a data-driven process that leaves no room for gut feelings and guesswork. In SEO, you rely on statistical information to understand your potential patients and grow your practice. An SEO agency has a good insight into the strategy which enables them to get insights from any data gathered.
An expert SEO team uses data to monitor and measure page performance and determine why the pages are struggling. They can focus on high-value pages and make adjustments that will bring positive results. With that said, transparency is one of the best reasons why a telehealth SEO agency is a worthy investment.
Focus on Running Your Telehealth Practice
SEO is a complex and time-consuming process. In reality, most people won't have the time to manage an SEO campaign. The thing with SEO, you can't manage it in a part-time capacity – if you can't do it right, you might as well not do it.
Working with an SEO company is a huge time-saver because you can focus on what you do best: running your business. The agency will manage your SEO campaign full-time and you have peace of mind that a group of professionals is handling things for you.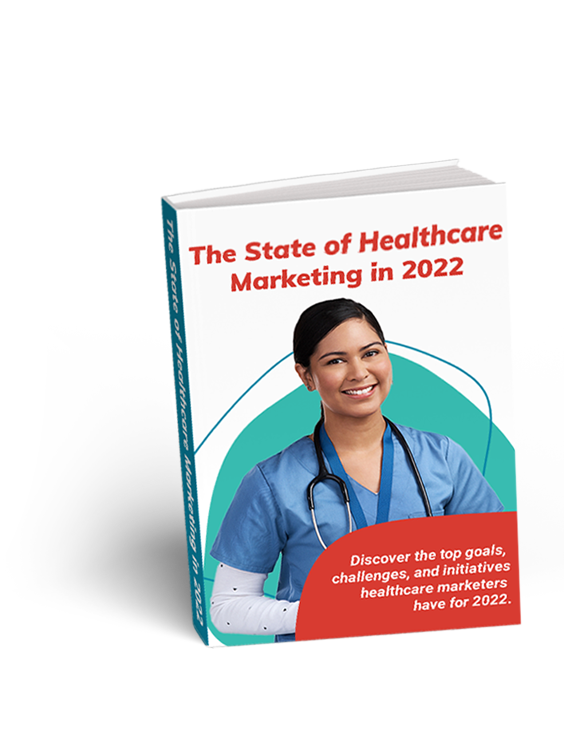 Explore the findings from our annual survey of healthcare marketers. This year's report reveals notable insights around high-priority investments, post-pandemic challenges, and channels of choice for new patient acquisition.
Cardinal's Proprietary Marketing Technology Patient Stream's Benefits:

Double Your Patient Volume for the Same Spend
Dump the campaigns that don't generate returns. Our AI based marketing platform automatically optimizes towards the campaigns that are driving high value patients.

Executive Level Reporting
Give your CMO the reporting she didn't even know was possible. No longer do you have to report on cost per lead. With Patient Stream, you will now be able to report on Cost Per Patient.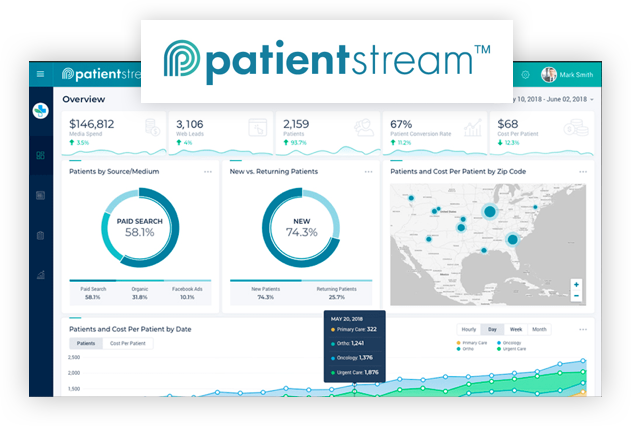 Innovative Healthcare SEO & Digital Marketing Blog Articles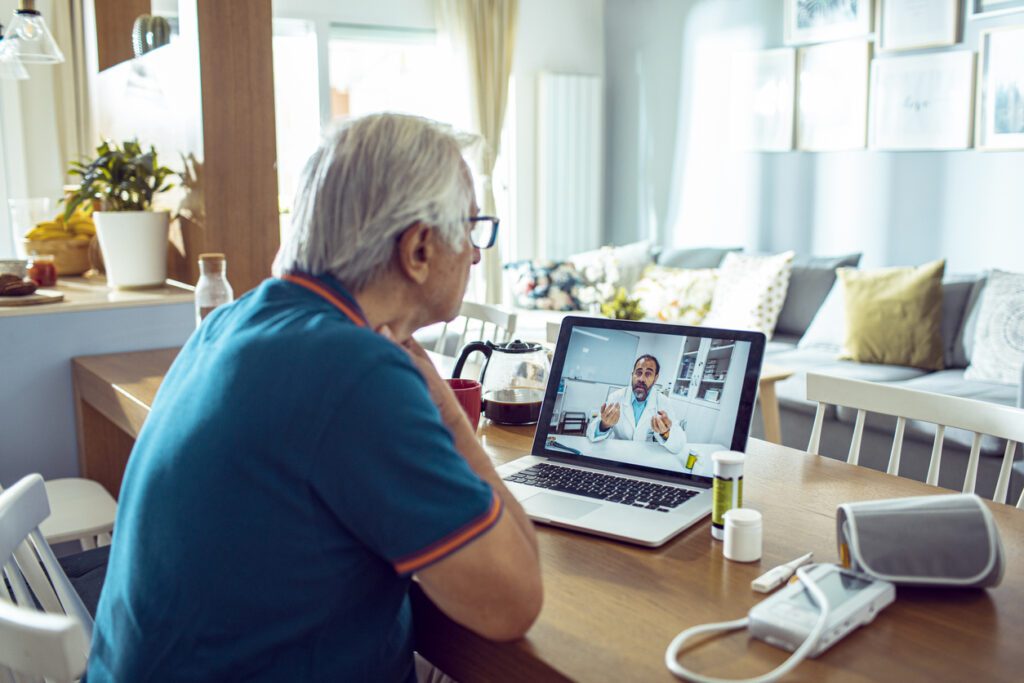 Is COVID-19 over yet? We wish, but not quite. Though change is on the horizon, the pandemic lingers on. As does the demand for telehealth. Out of preference or necessity, many patients still prefer the telehealth option unless an in-person visit is absolutely necessary. Many people are not willing to go back to their primary care provider just yet. In other words, people are on the fence.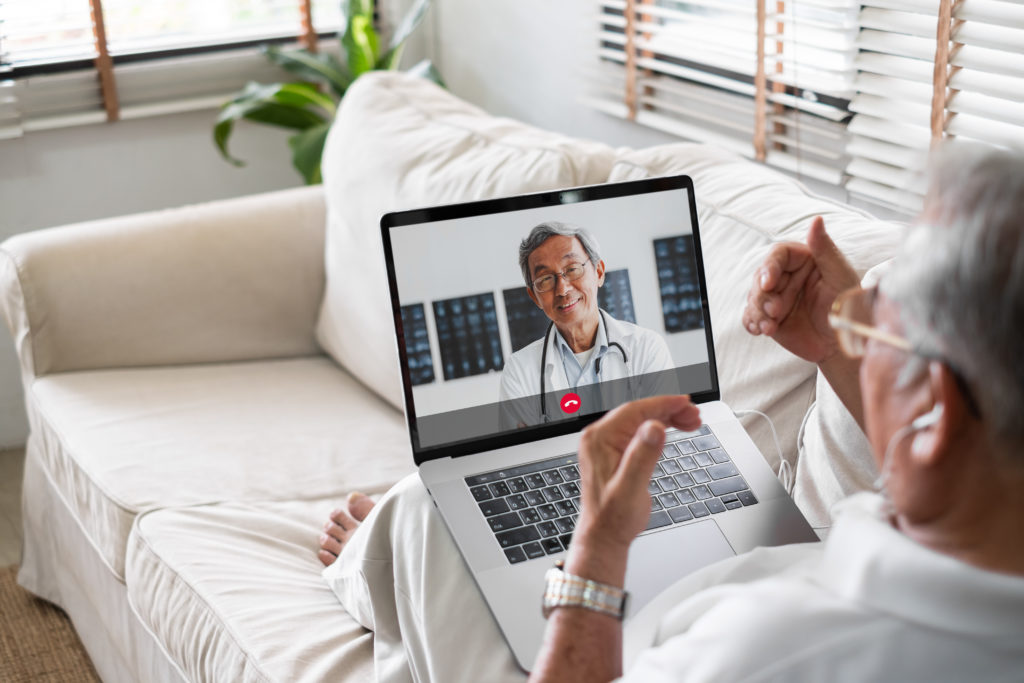 In facing a global pandemic, patients and providers everywhere are being forced to re-evaluate access to healthcare. For patients, the days of personal house calls made by the family pediatrician seem quite distant. Senior care and elective surgeries might never be the same. And for physicians, well—most healthcare organizations are still strictly limiting in-person care on an as-needed basis.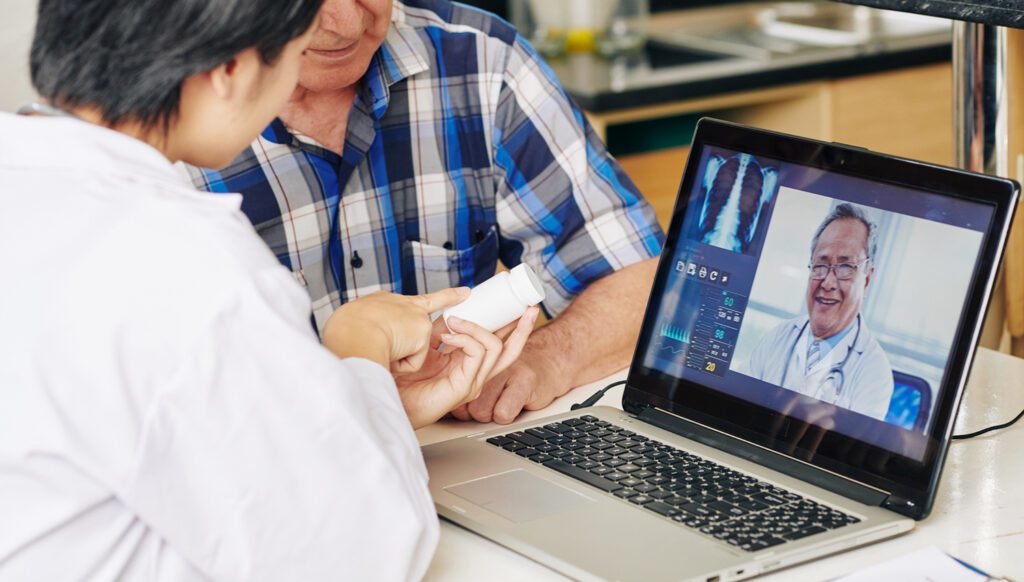 But there are an incredible number of benefits to doctors and practitioners as well. Unnecessary visits can be reduced, or altogether eliminated. Doctors can get more involved with their patients. And, of course, they can reach a wider patient base.
Ready to Rise Up on the Internet?
Fill out the form to get started!