Conversion-Focused Paid Search Campaigns with the Top
PPC Management Company for Telehealth Services

Telehealth Companies Who Trust Us
When it comes to telehealth, you know that there are many potential leads that you can find online. The problem is, you don't know how to reach them. Even worse, your competitors have found ways to reach them. At this point, you need all the help that you can get. If there was a marketing strategy that will help widen your reach and get immediate results, it's no doubt pay-per-click marketing or PPC.

Telehealth PPC Management Company
If you're looking for a partner that will help with your telehealth PPC management, you've come to the right place.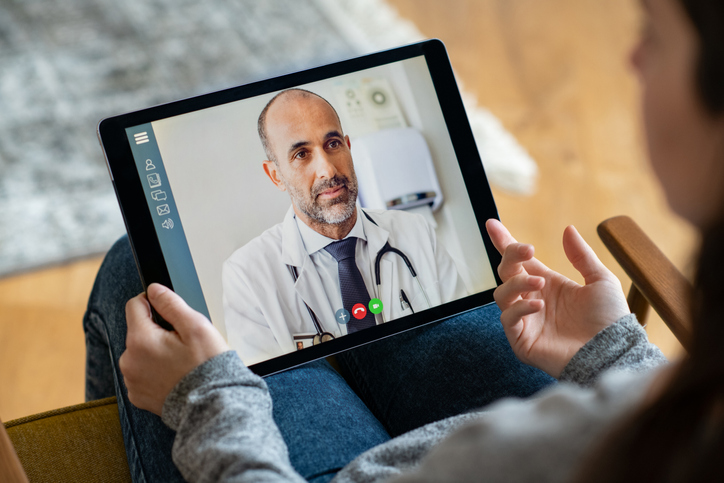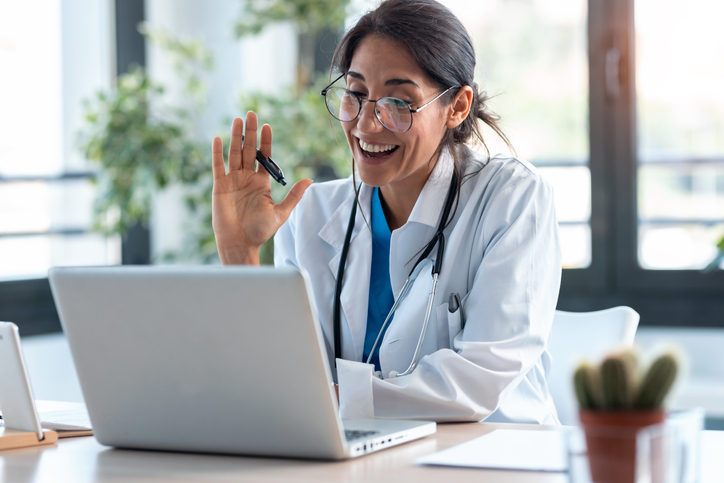 Telehealth PPC Agency
Cardinal Digital Marketing is a full-service agency that specializes in PPC management. We know what it takes to launch a successful PPC campaign. Not only do we use proven paid search strategies, we know the healthcare/telehealth market well. Keep reading if you want to know more.
6 Ways PPC Can Help Your Telehealth Practice
Extremely Targeted Marketing
One of the biggest benefits of PPC advertising is that it's a hyper-targeted way to reach your potential patients. As the market, you can decide who gets to view your ads based on parameters like age, location, gender, interests, smartphone usage, browsing habits, and the list goes on.
The fact that you can target users at such a granular level will help you attract high-quality leads. These are users that are most interested and in need of your telehealth services. With the right PPC strategy and targeting approach, you can bring out your telehealth brand out of the shadows
Only Pay When They Click
Many popular marketing platforms use the cost per impression (CPM) model which can be expensive in the long run with no guaranteed results. On the flip side, PPC advertising uses the cost per click (CPC) model where you only pay when a user clicks on your ads and gets redirected to your landing page.
In a CPM model, you have to put more time and effort into the actual design and copy of your ads to make sure that impressions turn into conversions. In PPC, you can safely assume that the people clicking your ads are interested parties. This makes PPC a cost-efficient advertising option for telehealth services.
Drive Immediate Results
Perhaps the PPC benefit that many marketers like the most is that it can drive immediate results. With PPC you can reach your business and marketing goals faster. In other digital marketing methods like SEO, you have to wait because it can take weeks or months before you can see any noticeable results. There's no waiting necessary when you use PPC.
As soon as you launch your PPC campaign, you can easily track your ads' performance and see if you're getting results. It's not unheard of for a PPC campaign to get traffic on the same day you launched. The ability to track your results can also make it easier to improve your ads for better results.
Re-Establish Missed Connections
In general, when a user visits your website and leaves without taking action, they're considered a lost lead. Take a look at your website's bounce rates and the number of repeat visitors and you'll see how many opportunities you've missed. It's a good thing PPC is great for remarketing.
Remarketing is the process of targeting visitors who have interacted with your website but left without performing an action. PPC reopens that door for a second chance to reconnect with previous visitors. Just because users come and go, it doesn't mean that they're not interested. Remarketing cuts through the noise and re-ignite connections with your potential patients.
Increase Website Traffic and Sales
Although SEO and social media are effective platforms for generating traffic and sales, both simply take a long time to deliver results. As mentioned, PPC can give you first-page exposure on day 1 which also means that you'll potentially get traffic and leads quicker.
Aside from increasing brand awareness, PPC also enables you to target potential patients based on where they are in the sales cycle. Ultimately, you can target potential patients that are ready to set up an appointment using PPC, instead of those who are still in the research phase (although you can also target them using PPC and SEO).
Be In Control
In digital marketing, you want to have as much control as possible to have a campaign that best fits your needs and requirements. Plus, platforms like Google Ads have a detailed range of targeting options that allow you to target subsections of your target audience. In PPC, you have full control over your marketing spend. Even with a limited budget, a good agency can make PPC work for you.
Furthermore, PPC gives you the ability to make changes on-the-fly. If there's an error or opportunity, you can adjust your ads while your campaign is running. Optimizing a PPC campaign is a breeze, making it easy to make the most out of your budget.
Our Clients Love Us
"Cardinal's ability to pull insights out of our data is far superior to other agencies."

Take Your Telehealth PPC to Another Level With Cardinal
When you choose Cardinal as your telehealth PPC management company, we won't just make some minor changes and call it a day. Here's what you can expect from our award-winning digital marketing solutions:
Complete PPC Campaign Setup
If you don't have a PPC account yet, we can set it up for you. Plus, we can customize your campaign based on other platforms you're using.
Keyword Research
A strong PPC campaign uses the right keyword groups. Cardinal will do in-depth keyword research so we can identify the best keywords and phrases for your telehealth practice.
Competition Analysis
Beating the competition means knowing more about them. We'll analyze your immediate competitors and gather information like their web presence, keywords used, rankings, and so on.
Ad Creative
A strong PPC ad starts with an on-point marketing copy. Cardinal will handle your PPC campaign's ad creative including text, images, and other relevant content.
Regular Reporting and Analysis
You want to know how your campaign is performing, that's a given. Therefore, we provide executive-level reporting and analysis in our PPC campaigns. Stay updated with your campaigns at all times.
Custom-Made PPC Campaigns
At the end of the day, your marketing goals and requirements are our priority. We start by auditing your marketing strategies and website. Then, Cardinal will handcraft a personalized PPC campaign that best fits your telehealth practice.
PPC must be done right before you can hope to be successful. Contact us and you can talk to the high-flying flockers of Cardinal on how we can grow your practice through PPC.

Do You Need Telehealth PPC Management?
PPC will only bring you success if you do it right. Although there are no shortage of online resources for learning PPC, you still need ample experience. Here are the top reasons why working with an agency that specializes in telehealth PPC management makes sense:
Save Valuable Time
Learning PPC takes time. Despite the low barrier of entry and simple setup process, PPC remains a complex marketing method that requires plenty of know-how and experience. You can't just create a PPC campaign and have it run automatically – it just doesn't work that way. Regular analysis and management are essential components of a successful PPC campaign.
When you work with a PPC agency like Cardinal, you hand over your campaign to the pros. This saves you valuable time that's best spent on handling other important areas of your telehealth practice.
Research and Use the Right Keywords
One of the most crucial parts of PPC is keyword research. Just because a keyword makes sense for your telehealth practice, it doesn't mean that you should use it. Targeting the wrong keywords will blow up your budget with little to no returns.
Every PPC campaign requires a different keyword strategy. Poorly performing keywords should be shelved and instead, use profitable keywords for the best ROI. The right group of keywords will not only bring you relevant leads but optimize your spending as well.
Constant Tracking and Analyzing
Digital marketing is measurable marketing, and that includes PPC. A successful PPC campaign requires constant tracking and learning where the conversions and sales are coming from. In order to track, analyze, and optimize a PPC campaign, you need enough experience and technical know-how.
This is another aspect where a PPC management company like Cardinal can help you. Your trusty PPC agency can monitor, measure, and evaluate the data, so you don't have to. Then, they will send you a report that will help you stay on top of your campaign.
Create Relevant Ad Copy
For the most part, the PPC platform is an equal battleground for marketers. Sure, companies can simply outbid the competitors but it won't matter much if you don't optimize other aspects of your PPC ads. One of the most important elements of PPC that determines the Ad Quality score is the ad copy. You want to create ad copy that's relevant to targeted keywords.
Again, this is another critical area where a PPC agency can help. Your agency partner has a team of copywriters that will develop PPC ads on your behalf – high-quality ones that are more likely to convert.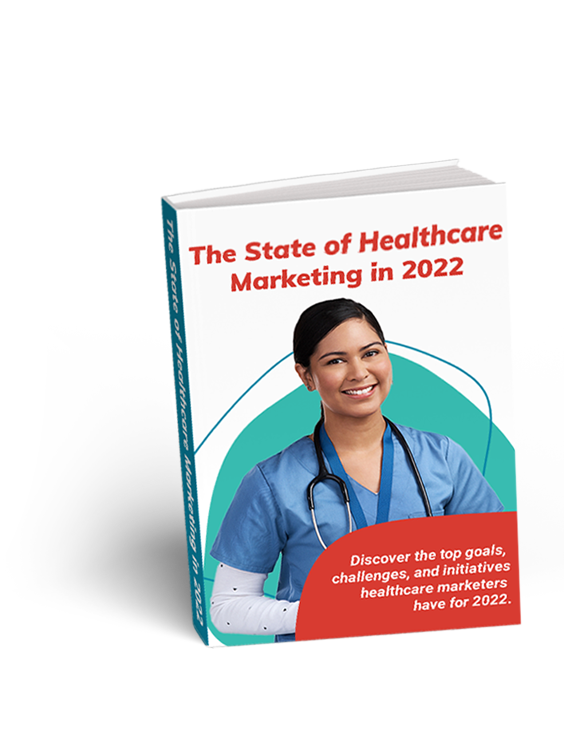 Explore the findings from our annual survey of healthcare marketers. This year's report reveals notable insights around high-priority investments, post-pandemic challenges, and channels of choice for new patient acquisition.
Cardinal's Proprietary Marketing Technology Patient Stream's Benefits:

Double Your Patient Volume for the Same Spend
Dump the campaigns that don't generate returns. Our AI based marketing platform automatically optimizes towards the campaigns that are driving high value patients.

Executive Level Reporting
Give your CMO the reporting she didn't even know was possible. No longer do you have to report on cost per lead. With Patient Stream, you will now be able to report on Cost Per Patient.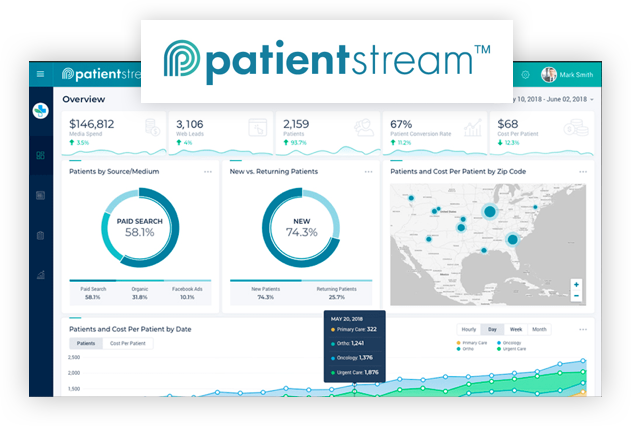 Innovative Healthcare SEO & Digital Marketing Blog Articles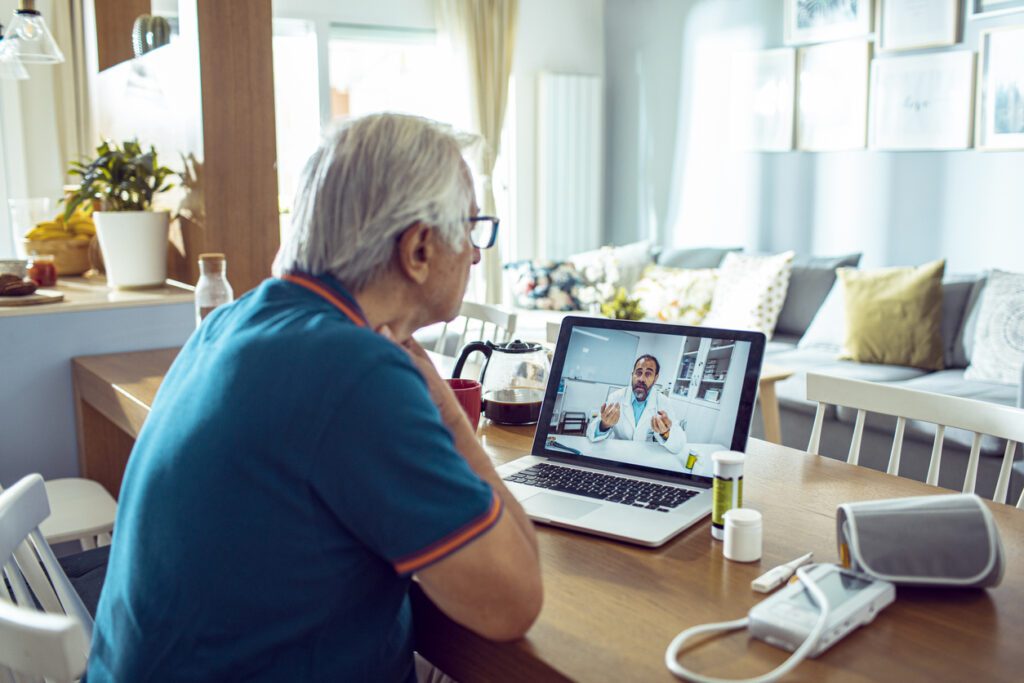 Is COVID-19 over yet? We wish, but not quite. Though change is on the horizon, the pandemic lingers on. As does the demand for telehealth. Out of preference or necessity, many patients still prefer the telehealth option unless an in-person visit is absolutely necessary. Many people are not willing to go back to their primary care provider just yet. In other words, people are on the fence.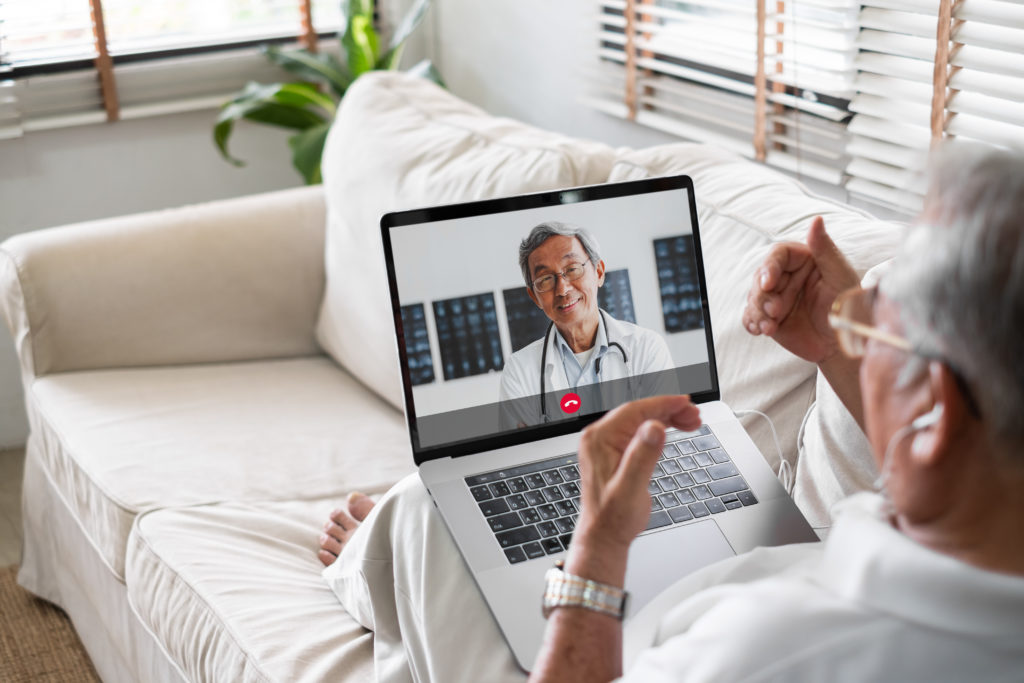 In facing a global pandemic, patients and providers everywhere are being forced to re-evaluate access to healthcare. For patients, the days of personal house calls made by the family pediatrician seem quite distant. Senior care and elective surgeries might never be the same. And for physicians, well—most healthcare organizations are still strictly limiting in-person care on an as-needed basis.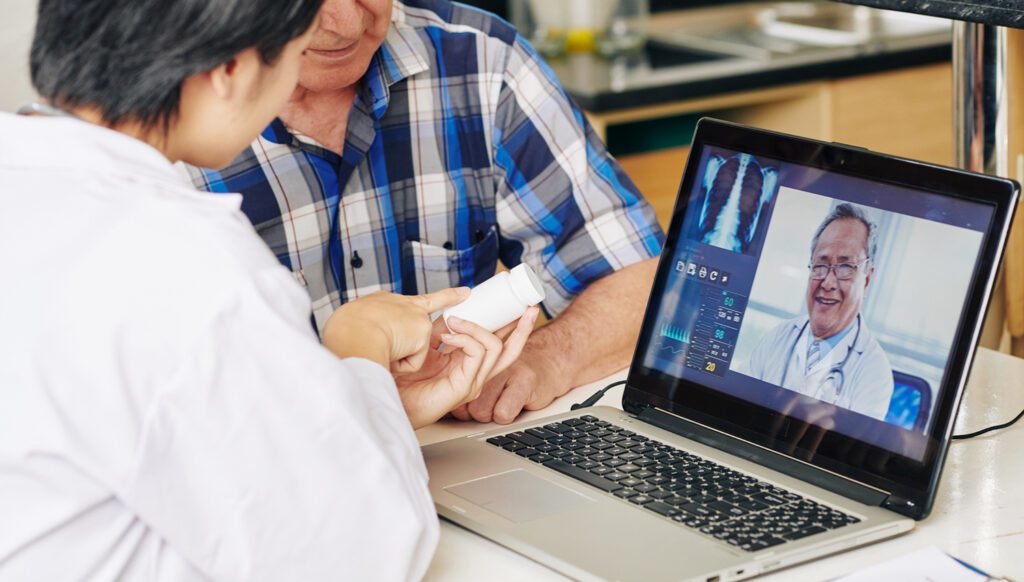 But there are an incredible number of benefits to doctors and practitioners as well. Unnecessary visits can be reduced, or altogether eliminated. Doctors can get more involved with their patients. And, of course, they can reach a wider patient base.
Ready to Rise Up on the Internet?
Fill out the form to get started!