Maximize Existing Traffic and Increase Revenue with the
Top Conversion Rate Optimization Company for Telehealth Companies

Telehealth Companies Who Trust Us
Earlier in2020 and during the COVID-19 pandemic, the World Health Organization (WHO) and the Center for Disease Control and Prevention (CDC) lifted certain restrictions that made telehealth more accessible to consumers. As a telehealth provider, is your website delivering the results that you want?

Telehealth CRO Company
If you want to receive quality leads and benefit more from your existing traffic, you need a strong conversion rate optimization (CRO) plan.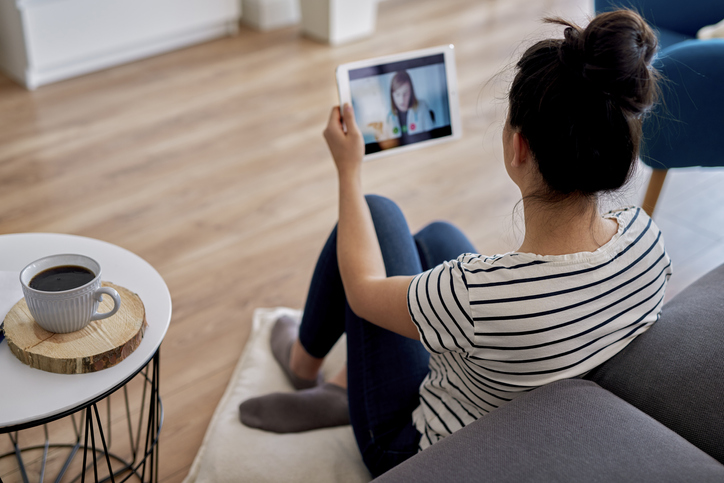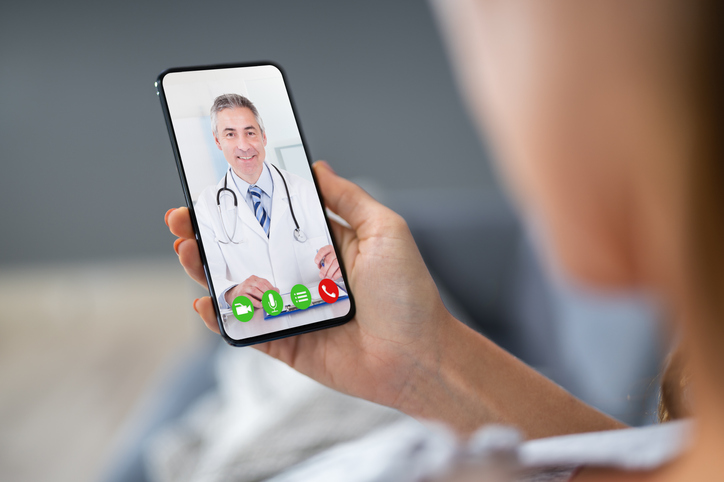 Telehealth CRO Services
Cardinal Digital Marketing is a full-service agency that specializes in conversion rate optimization. Our CRO campaigns are some of the best in the industry. We have an experienced CRO team that will guide you through better conversion rates.
6 Strategies for Telehealth Conversion Rate Optimization
Optimize Landing Pages
Landing pages are designed to convert visitors and direct users' focus to the action that you want them to perform. These desirable actions include downloading an e-book, signing up on an email list, purchasing a product, making a phone call, filling out a form, and so on. One of the best ways to optimize a landing page is to introduce focus.
Search engines and users want to browse pages that immediately solves their problem or answers their questions. For this reason, you should avoid filling your landing page with too many elements as they only bring clutter. A strong landing page points the user to the promised offer.
Improve Page Load Speeds
Conversion rate optimization is basically consumer experience optimization. A good way to encourage a good user experience is faster loading webpages. Plus, search engines love pages with fast load speeds. As your page load time increases, the higher your bounce rates. For instance, at 3 seconds load speed, the bounce rate increases to 32% and at 6 seconds, the bounce increases to 106%.
The idea of your website is to present your practice and entice users of your offers. If they can't stay in your website due to slow loading speeds, how will you be able to convert them? Higher bounce rates can kill both your conversions and search engine performance.
Write Strong Website Copy
Copy is everywhere. It's all the text in your landing pages, the content of your newsletter, and the words on your digital ads. Website copy is how businesses talk to their consumers. Even if you have a beautiful website, you'll have a tough time converting users with poor copywriting. Strong copy will capture visitors, turn them into leads, and become converted.
Your website copy must highlight the strengths of your telehealth practice and communicate your conversion funnels effectively. Also, good copywriting will increase your chances of attracting high-quality leads and keep visitors engaged. On the flip side, poor copy will kill your chances for conversion.
Optimize for Mobile Devices
According to research, over 60% of mobile users have used their devices to answer their health-related questions. In contrast, healthcare queries have become more popular than job hunting, online banking, and education. This highlights the importance of optimizing your telehealth website for mobile users.
A mobile-friendly website is tantamount to excellent user experience, especially when almost everyone has a smartphone nowadays. Below are some of the most notable features of a mobile-friendly website:
• Larger buttons for the small screen
• Smaller images
• User location is auto-detected
• Windows are auto-resizing
• Auto-filled forms
• Multiple pages instead of long scrolling
• Responsive design
Perhaps the most important aspect of mobile optimization is having a responsive design. This is the feature that automatically adjusts your web pages to fit mobile device screens.
Track Conversions
How will you even know if your CRO campaign is working if you're not tracking it? This sounds like common sense but many marketers aren't tracking their conversion rates – at least not accurately. There are various analytics and funnel tools for conversion tracking and it should align with your marketing goals. From increasing conversions to improving quality leads, identify your most important goals and track conversions.
The only way that you progress with your CRO campaign is to stay on top of it. Furthermore, ensure that you're aware of the telehealth industry benchmarks so you can set realistic goals.
Testing
There's no room for gut feelings and guesswork in CRO. To maximize your conversion rates, you should consider doing A/B testing or split testing. This is a test for determining which versions of your websites are delivering good performance. Various versions of your websites will be shown to a random group of users, then the results will be analyzed. At the end of the day, you select the version that has driven more conversions.
Split testing can offer you many benefits including:
• Reduced bounce rates
• Better user engagement
• Stronger content
• Risk reduction
• Improved conversion rates
Our Clients Love Us
"Cardinal's ability to pull insights out of our data is far superior to other agencies."

Telehealth Conversion Rate Optimization Done Right With Cardinal
As a full-service digital marketing company, we have helped many healthcare companies improve their conversion rates. Here's what we have to offer to our marketing partners:
Full Website Audit
At the beginning, we'll conduct a full audit of your telehealth website. This allows us to know what we're dealing with by identifying usability issues and so on. Then, we craft concrete solutions.
Landing Page Optimization
Your landing page is the main hub for your conversions. Cardinal will help you create and optimize high-converting pages based on behavioral science and industry benchmarks.
Conversion-Focused Copywriting
A significant part of conversion optimization is the words that are found on your landing pages. At Cardinal, we have a talented team of copywriters to help with your content needs. You'll get engaging, educational, and conversion-focused content.
Find and Fix Conversion Woes
To strengthen your conversion-rate-optimization (CRO) opportunities, funnel analysis is a must. This helps us better understand your customer experience, areas where your visitors engage, and where they turn away.
High-Velocity CRO
Cardinal is a top-tier CRO agency in the country. Our in-house CRO tools and A/B testing enable us to optimize websites and marketing campaigns with no development lag. Everything we do is based on data, so there are no guesswork or gut instincts here.
Personalized CRO Campaign
At Cardinal, we offer a unique agency experience and that applies to our marketing campaigns. As a telehealth provider, we know that your needs are unique so you need CRO solutions that cater to your company specifically.
At Cardinal, we help our clients increase long-term revenue by increasing their conversion rates. Contact us and let's talk about your conversion rates.

Why Hire a Telehealth CRO Company?
The easiest way to improve your conversion rates is to work with a reputable CRO agency like Cardinal.
If you're on the fence about hiring a CRO agency, here are some key reasons why you should:
You Save Time
Hiring an agency that specializes in conversion optimization saves you tons of time. Being proficient in CRO requires a great deal of knowledge and experience in digital marketing. You must know how to drive more website traffic, generating more deals, writing strong content, optimizing for search engines, and so on. Can you honestly say that you have the time to learn about conversion optimization? Why not just invest your time in more important things like taking care of your telehealth patients?
You Save Money
Many healthcare companies are apprehensive when it comes to hiring an agency. The most common deterrent is that hiring an agency will be expensive – that's not the case at all. Many agencies like Cardinal can work with your budget, even when it's limited.
On the other hand, having an in-house optimization team can run you hundreds of thousands of dollars in salary plus benefits. Also, you'll end up hiring more people like a project manager, strategist, web designer, web developer, and many others. An external agency has already done these at no extra cost for you.
You Get Results
The best reason to work with a CRO company is that you're hiring a team of experts. You can count on them to design your campaign in line with your goals. Ultimately, you want to improve your conversions and make the most out of the traffic you're already getting. Because your goals are their goals, same with your success.
Bringing in an agency partner also puts a fresh pair of eyes on your marketing status. They'll be able to identify problems or weaknesses to your marketing campaign that you might have missed – simply because they're more objective.
You Work With an Experienced Team
Hiring a CRO agency isn't exactly cheap, so you want to make your investment count. When you hire a CRO agency, make sure that they have enough experience under their belt. A strong CRO campaign requires a lot of testing, tracking, and analysis. All of which can be done most optimally by an experienced agency.
Additionally, an experienced CRO company should have a good track record of helping healthcare providers. Healthcare marketing is quite a different beast when compared to other industries because of numerous regulations to follow. A CRO agency that's familiar with the medical industry is more likely to give you the results that you want.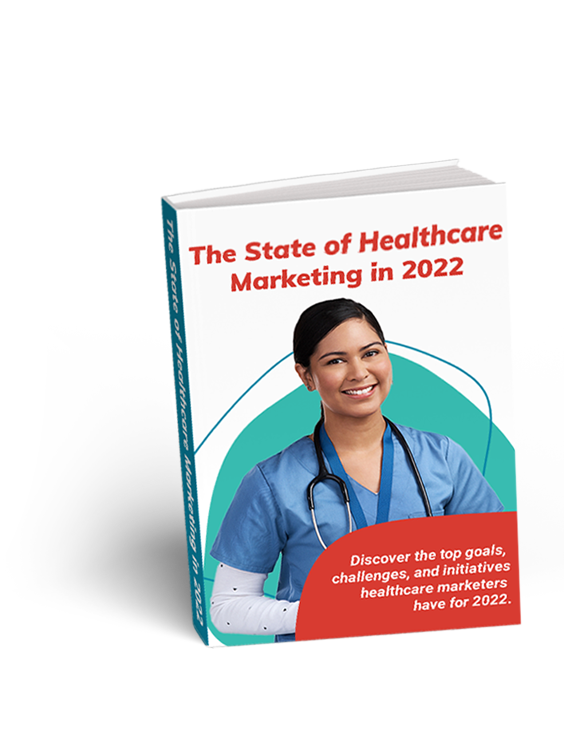 Explore the findings from our annual survey of healthcare marketers. This year's report reveals notable insights around high-priority investments, post-pandemic challenges, and channels of choice for new patient acquisition.
Cardinal's Proprietary Marketing Technology Patient Stream's Benefits:

Double Your Patient Volume for the Same Spend
Dump the campaigns that don't generate returns. Our AI based marketing platform automatically optimizes towards the campaigns that are driving high value patients.

Executive Level Reporting
Give your CMO the reporting she didn't even know was possible. No longer do you have to report on cost per lead. With Patient Stream, you will now be able to report on Cost Per Patient.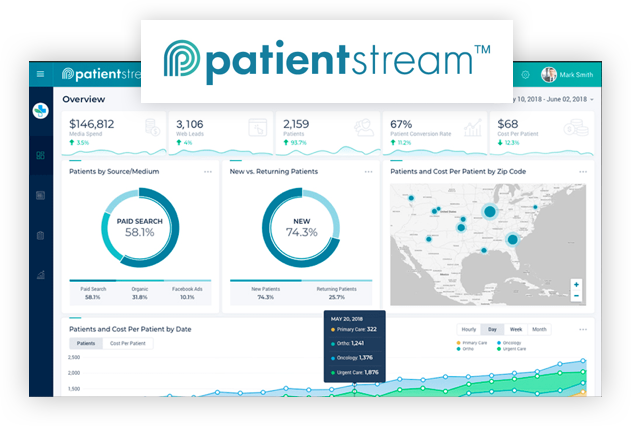 Innovative Healthcare SEO & Digital Marketing Blog Articles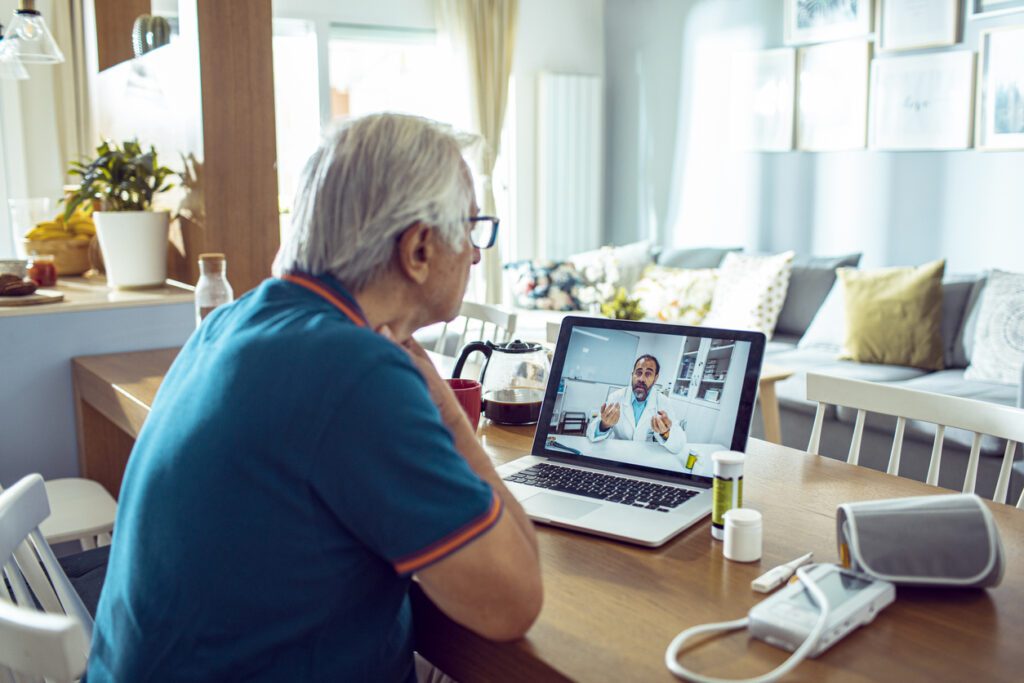 Is COVID-19 over yet? We wish, but not quite. Though change is on the horizon, the pandemic lingers on. As does the demand for telehealth. Out of preference or necessity, many patients still prefer the telehealth option unless an in-person visit is absolutely necessary. Many people are not willing to go back to their primary care provider just yet. In other words, people are on the fence.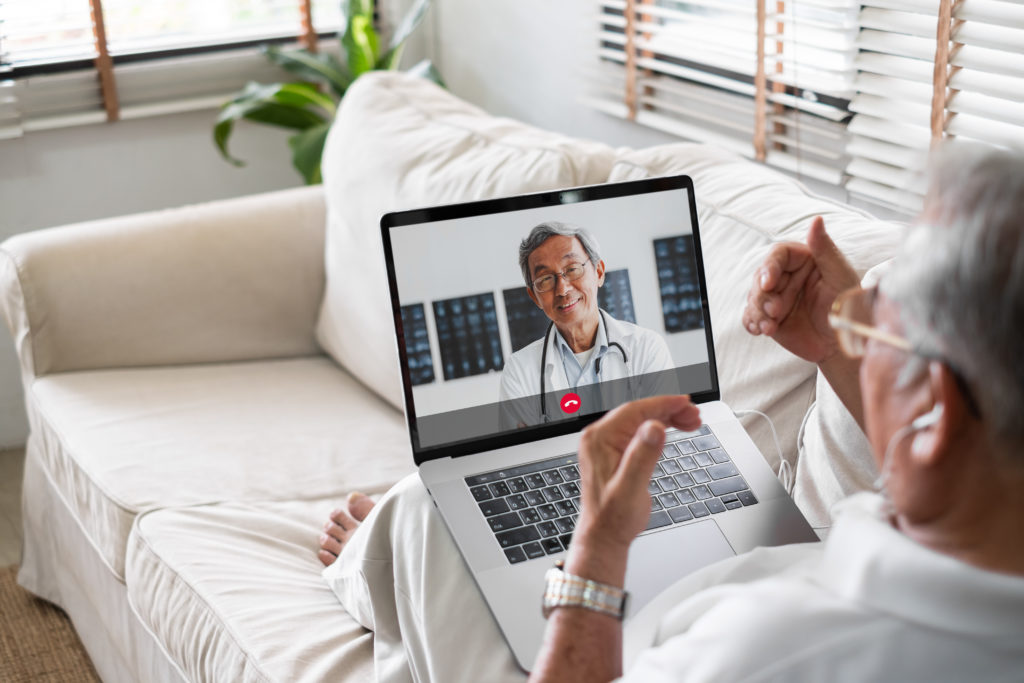 In facing a global pandemic, patients and providers everywhere are being forced to re-evaluate access to healthcare. For patients, the days of personal house calls made by the family pediatrician seem quite distant. Senior care and elective surgeries might never be the same. And for physicians, well—most healthcare organizations are still strictly limiting in-person care on an as-needed basis.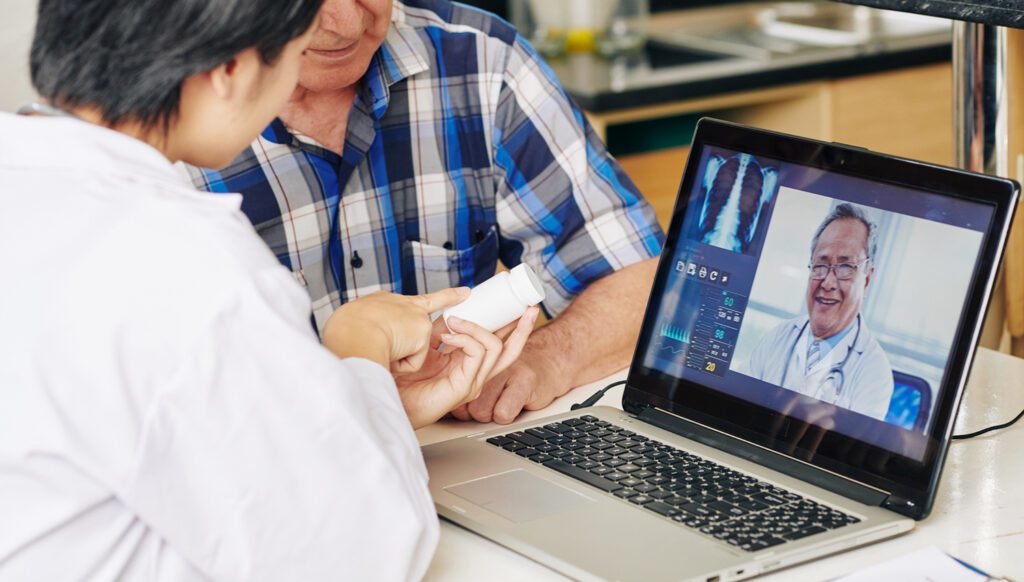 But there are an incredible number of benefits to doctors and practitioners as well. Unnecessary visits can be reduced, or altogether eliminated. Doctors can get more involved with their patients. And, of course, they can reach a wider patient base.
Ready to Rise Up on the Internet?
Fill out the form to get started!