Mobile marketing reaches people
where they are
Cardinal's mobile marketing gets conversions
where they matter most – on your customers' mobile devices






We're already living in the mobile era. The vast majority of consumers are searching, shopping, and buying on mobile apps and browsers, using their tablets and phones. 62% of mobile phone owners use their phones to make purchases. 80% of top-ranked websites are mobile-optimized. And as of 2016, the majority of advertising dollars now go directly to mobile campaigns, expected to comprise 72% of digital ad spending in 2019.
A solid mobile advertising strategy is essential to your digital marketing plan. Cardinal Digital Marketing Agency takes the guesswork out of increasing traffic and conversions. We deliver responsive, mobile-first web design. We build out successful Facebook advertising and a comprehensive social media marketing plan. And we manage your reputation on mobile review apps like Yelp.
Cardinal Digital Marketing is your secret weapon for mobile-first marketing. Social media ads can become your number one driver for ecommerce, lead generation, and sign-ups, but it takes experience to manage it correctly. You need the right tech, knowledge, and unparalleled service. Call us to talk about your goals and target customer segments, and our veteran mobile marketing specialists will build a customized plan for your mobile ad campaigns.
Cardinal works for results. We help companies from all industries succeed on mobile, from office-centralized organizations to multi-location franchises. You'll have your own attentive account manager who optimizes your mobile campaigns by location, time, persona, messaging, and creative. Cardinal will keep you constantly informed about the return on your mobile marketing investment, and together we'll achieve your goals.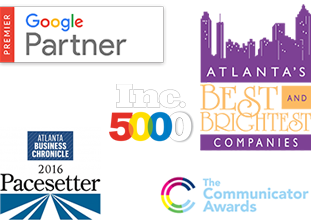 Talk to a Digital Marketing Expert
A savvy partner in
Mobile advertising
Cardinal begins the relationship by listening to your goals. Then we engineer a custom mobile marketing plan from there. We're a digital marketing agency with decades of expertise on our team, reaching way back to the days before the mobile phone ever became a marketing tool. We optimize based on the latest mobile advertising best practices, so you always come out as the winner.

Data-first marketing
We measure the outcomes of your mobile advertising campaigns the way you want to measure them. You may need an increase in web traffic, more clicks, more product sales, local check-ins, better reviews, or MQLs. It's your job to tell us the problem you're trying to solve. It's our job to deliver a solution with data-driven mobile marketing.

Get more ROI from social media ads
You need a keen eye on the ROI of your Facebook marketing at all times. At Cardinal, we stay in constant contact as we fine-tune your campaigns, and we make every dollar count. We'll make sure your social media ads run within budget. We deliver the best possible conversion rate for your campaigns with constant A/B testing, targeting, and audience building.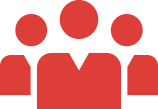 24/7 reporting
With your Cardinal marketing dashboard, and regular calls from your account manager, our team keeps you in the know at every stage of the journey. From the very first hour your mobile marketing campaigns begin, you'll see exactly how many conversions you're receiving. You'll be able to measure results however you would like to track your success.

Build your mobile audience
A successful mobile marketing agency will always start by identifying the ideal audience to reach. For some organizations, that's a small demographic in a scattering of locations. For others it might be an expansion of an existing audience. Together we'll figure out your ideal audience. Then we'll learn how best to reach them through mobile web design and ads.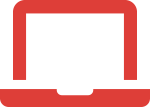 Personal account management
The Cardinal mobile marketing team takes all the hard work out of your mobile web design, app-based reputation management, and Facebook ad campaigns. We plan ways to achieve results you need, build the audience, optimize the content, set up the targeting, conversion forms, everything. Then we test and iterate non-stop to make sure we deliver great results.

Human tech support
Cardinal Digital Marketing is a team of real people who work with real people. Your mobile marketing campaign is run by someone who knows your business and its goals. When you have new questions, or want to build on the success of a previous campaign, you'll be a phone call away from your company's mobile marketing specialist at Cardinal.
Reach millions of customers on mobile
Cardinal is a digital marketing agency run by people who make mobile marketing their careers. The Cardinal team creates results-driven strategies that send customers straight to your door. The moment Cardinal becomes your mobile marketing agency, you get…
An agency that cares
We could be content simply running your mobile advertising campaigns, but we want to do more than that. Tell us your big ideas for new messaging and products, and new audiences you'd like to reach. Let us partner with you on all your biggest marketing goals, and help you find ways to grow your business.
Real partnership
Great partnerships don't happen overnight. Our team of mobile ad consultants invests time in your company's growth. Sometimes it's better to simply drive to your office or hop on a video call. Either way we make time to sit with you, and build a custom mobile-first marketing campaign that suits your company's unique needs.
Mobile marketing expertise
The Cardinal team is always here to answer your questions and make your campaigns better. A mobile marketing expert will pair one-to-one with your business, and work right alongside your own marketing team to get it right. You'll always get personal updates on the success of your campaigns, and answers for any troubles along the way.
Custom reporting
You will see reports on the results of your mobile marketing plan as often as you like, either from the web or from your Cardinal agent. Your dashboards will be running all the time for total transparency, and you'll have 24/7 access to our team.



3,96M
in revenue

379,2%
return on investment

average cost
per order across
social channels
$2.49


173,880
digital leads in 9 months

blended cost per lead $3,94

ranked #1 in local map listings in 50% of searches
What makes mobile marketing worth the investment?
Mobile marketing has become a must – it's table stakes for digital marketing campaigns. Not paying attention to responsive mobile web design, for example, can negatively affect your website's performance. Google has begun to drop ranking for sites that aren't optimized for mobile devices.
But aside from preventing a black mark on your Google SEO ranking, mobile marketing is rife with upsides. For one thing, it makes your ads and site appear in the best possible light on the screens your customers use most – their mobile phones. It's the considerate thing to do.
And most importantly, advertising on mobile – whether in social media ads, search ads, review sites, or on your own website – delivers results. With an ever-increasing majority of consumers shopping from their personal devices, mobile advertising becomes more of a revenue driver each year.
How does a mobile marketing company work?
A mobile marketing company makes your mobile-optimized website and mobile ads work, from start to finish. It starts with a custom work-up of your business, your goals, your target audience(s), your locations, and your messaging. We'll figure out how to set up the right social media and search advertising audience, ads, and spend to experiment with, for your approval. Then we'll set that initial experiment into motion. After that, we iterate on our first versions. We'll expand on what's working, and stop what isn't working. We never stop watching performance, making changes and improvements. Once your mobile ad campaigns are successfully delivering the results we want, on budget, we keep going. We'll keep improving, even after your mobile marketing plan is making you the money you were hoping to make.
A note about what our mobile marketing service doesn't do – The Cardinal mobile marketing team does not post organic community updates for you. Our job is to meet your business goals through expertly-managed paid mobile advertising and responsive web design.
Who makes the social media marketing content?
The Cardinal team member assigned to your company will get to know you through the initial survey phase. At that time, our agents will work to understand your products, brand, style, and tone. Based on that research (and a depth of experience) your Cardinal mobile marketer can create all your social media ad content for you. You don't have to get involved unless you have ideas you'd like to try. However, if you happen to have your own in-house creative team, and they have bandwidth to create social media ad content, we're happy to test their ideas in the mobile market.
Do we have to sign a long-term contract?
As a mobile marketing agency we pride ourselves on the assurance that you're getting an amazing return on investment for your marketing spend. We want you to stick with Cardinal, not because of a contract, but because you're seeing incredible results. That shows in the quality of our work. Of course, it does take a few solid months of A/B testing to establish a steady pattern of success. So we advise you to sign an initial three-month contract to set a plan in motion. After we've established a reliable, successful mobile marketing strategy, we can work out the terms of our agreement month to month or annually. Clients are usually so pleased with our results that they are happy to sign a much longer agreement, but we can work with your level of commitment.
What kind of website development will we have to do?
If your website is not built on responsive design, and therefore not optimized for mobile devices, the Cardinal mobile design team will either create a responsive design from scratch, or improve on what you have. Most of the changes are done with basic CSS and Javascript, and our team can work with your developers to ensure that there are no conflicts or major interruptions in visitor experience.
For mobile ad campaigns, your site probably already has the infrastructure necessary to catch leads, handle sales, and encourage conversions. If there is any form-building or landing page creation to be done, the Cardinal team can advise you and build the necessary pages on your behalf.
How can we tell if our mobile marketing efforts are successful?
Your dedicated mobile marketing agent here at Cardinal will help you set an ideal cost-per-conversion number, to match your unique goals. At first we'll work to establish the perfect content, timing, and audience targeting. Then your partner at Cardinal will keep iterating on the campaigns until they achieve the numbers you agreed on. Reports will become available each day through custom dashboards. You'll also receive personal updates from your Cardinal agent, and you'll know exactly when your mobile marketing campaign starts paying off big.
Ready to Rise Up on the Internet?
Fill out the form to get started!