Boost your conversions with
a topnotch email marketing agency
Connect with your customers and convince them to engage with your business through the Cardinal email marketing agency






Studies have shown that there are more than 205 billion emails that are received and sent per day all over the world (and that number is expected to grow 3 percent year after year). Currently, email is the fastest and most efficient form of communication as it provides a way to start a conversation with someone you don't know.
It also provides a great opportunity for you to market your business and stay top of mind for your potential customers. Since email marketing is not as in-your-face as an aggressive sales call, it allows you to gently feed useful information to the people interested in your business and giving them room to convert when they're ready.
Cardinal email marketing agency looks at your website visitation, your online ads, your landing page forms, and calls-to-action and then puts your prospect data to use by continuing to communicate with them in a structured, efficient manner. Nowadays, customers expect only the very best- personalized messages that speak directly to them and provides a solution to their problems. Cardinal email marketing company creates emails that delight, inspire, and get those prospects to ultimately convert by delivering them the right message at the right time.
And Cardinal gets results, whether you're a small organization or a Fortune 500 company. So, let us email marketing pros get to work on creating messages that are pleasing to receive and cut through the BS by talking directly to your qualified leads.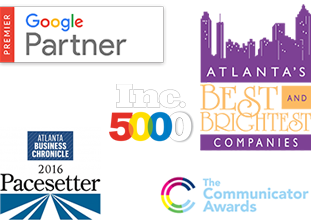 Talk to a Digital Marketing Expert
Powerful
Email marketing

with Cardinal

At Cardinal we start with learning more about your business and then creating a successful email marketing strategy around it. Already working with an email marketing software system? No problem, we are versed in MailChimp, Constant Contact, and all sorts of other communication systems that we can easily and effectively tap into.

No matter what your business is, over here at Cardinal our email marketers can help you on your way to building email lists and communication that your prospects want to receive.

We provide email marketing services at its best
Once we understand your business and its goals, the experts at Cardinal email marketing agency move forward on creating customer databases, content, and schedules to sending your prospects the information they want at the right time.

Tracked results
On top of that, we analyze your email marketing campaigns by tracking and sharing email open rates, click-through rates, bounces, and web traffic derived from the campaign. We look at where your website traffic is going and where it is dropping off, and then identify opportunities of where we can keep communicating with prospects and customers. Our combined efforts are monitored and pulled into a report that can be accessed any time.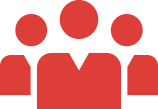 Using a transparent reporting dashboard
When you sign a contract with Cardinal email marketing agency, we will provide you with your own custom marketing dashboard and our agency keeps you in the loop about the progress of your email marketing campaigns every step of the way. From the very first hour your campaigns start to run, you'll see exactly how many people are opening and clicking through your communication and what kinds of content they are responding to. You'll also be able to measure performance by tactic, CTA, region, whatever you need to track your success.

Engaging the right people at the right time
One of the main things to know about implementing a successful email marketing campaign is understanding how to reach the right people at the right time. For some businesses, that can mean creating content that targets a key demographic- like creating an email blast with an offer that targets people in a certain location or sending key information to someone who browsed your website for a specific product. In our initial consultation, we'll discover your ideal audience segments and devise the most efficient ways for how and when to reach out to those people.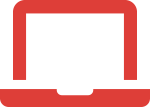 Hands-free campaign management
Our email marketing agency takes all the guesswork out of you just blasting emails out to general groups of people that results in unsubscribes and spam alerts. When we get a better sense of your business, we can help formulate a plan that connects with your customers and delivers the results you need. We set up the lists, the CTAs, the creative, the targeting, the conversion forms- everything you need to make your email marketing a seamless process. Then we sit back and watch the opens and click-throughs come in.
EVERYONE HAS EMAIL- LET CARDINAL CAPTURE SOME OF THAT AUDIENCE
As technology seems to be evolving at the speed of light, a study came out that forecasted that over a third of the world's population will be using email by the year 2020. The companies that are actively using email to reach their customers will benefit the most from this statistic as it creates a quick, convenient way to get your message across without spending a bunch of time on the phone. Cardinal email marketing agency is built by experts who have honed in on crafting the perfect message to boost your business and we thrive on creating winning plans that drive customers to your door and keep them coming back. When you choose Cardinal as your email marketing agency, you get…
An agency that listens
Yes, we'll write your email content for you and help manage your lists, but we want to do more than that. We want to hear your big ideas for what you want to promote and the tactics that your customers have responded to in the past. We want to help you set and go after new goals and use our partnership to take your business to the next level through our team of topnotch email marketers.
Our total attention
It takes time and care to build a partnership that works, and we are willing to invest that time into your company's success. We can hop on a video call and sit with you if you need to develop a winning email marketing campaign that suits your unique market strategy.
Knowledgeable email marketing specialists
Our team is never too busy to answer your questions. After signing a contract, an email marketing expert pairs with your business and works side-by-side to make sure that you are getting the results you need.
Fast, honest reporting
Receive reports on the results of your email marketing campaigns whenever you need them.
You will have dashboards that are accessible at any time and 24/7 support from our world-class email marketing team.



3,96M
in revenue

379,2%
return on investment

average cost
per order across
social channels
$2.49


173,880
digital leads in 9 months

blended cost per lead $3,94

ranked #1 in local map listings in 50% of searches
Ready to Rise Up on the Internet?
Fill out the form to get started!