Social media has become as important to health care as good bedside manner.
For your practice, social media can help you gain new patients, strengthen relationships with current patients and even help you create 'brand ambassadors' – patients who promote your practice for you through testimonials and referrals.
A recent study found that over 90 percent of 18-24 year olds said they would trust health information that they found on social media.
 The lesson? To shore up the future of your practice and boost patient loyalty for your practice, make the most of social media.
Social media tells your patients that you care, that you're listening, and that you want to be involved in their health.
Here are six ways that you can use social media to engage your patients:
1. Make it easy for people to connect with you
Make it extremely easy for a patient or new visitor to 'like' or 'follow' your practice by ensuring that all of your social profile icons (on Facebook, Twitter, Pinterest, and others) are clearly visible on all of your digital communications and websites. Think of it as an invitation in every communication to connect with or learn more about your practice.
2. Encourage participation

Give your followers several ways to chime in and be heard across your social media platforms. For example, Piedmont Healthcare issues a weekly challenge for their followers who, in turn, comment and tell how they are doing week to week.
Ask them to 'like' a blog or Facebook post if they want you to write more about a topic. Encourage them to share the post with others if they agree with it. And don't forget to end social media posts with the friendly suggestion to comment and "tell me what you think."
 Use cross-platform links to get the most out of each interaction. For example, if you mention your practice's latest blog post on your Google+ account, make sure that you also share it on Facebook and Twitter.
3. Start conversations by asking questions
Make sure they're good, thoughtful questions that would offer insight into how you can better help your audiences and also provide valuable information at the same time.

It's best to keep them open-ended, positive, and of course, relevant to your practice.
Do you want feedback about a new procedure? Or your new online scheduling system? You can also help to ensure a positive tone by asking for the glass-half-full answers such as: 'what worked' about a system, or 'how did it save you time?' Ask and it shall be answered!
4. Increase your trustworthiness index: Answer questions
Once you turn on the faucet of social media, your audience will ask you questions. Be sure to answer and address them. Even if you don't have all the answers, you 'weighing in' on the issue will show both the questioner and the rest of your audience that you're paying attention.
You can also keep a look out for questions that are tweeted throughout the healthcare community, even if they aren't specifically addressed to you. That will expand your visibility and help you gain more recognition as an expert in the field.
For example, were you aware that there is a group of Healthcare IT Professional women who host a twitter chat each month? This is a great place for you to be involved and learn more about the issues in your industry.
5. Check the pulse of your social media on a regular basis

Make sure that someone in your practice is reading all the comments on your Facebook page and responding to all of your twitter interactions.
You can even set up a keyword/hashtag monitoring stream in a tool like HootSuite  and watch what people are saying about you, your industry, and your competitors. This gives you tremendous insight into what your target audiences are thinking and feeling. Plus, you can use that information to create new opportunities to engage them.
6. Show your personality
Okay, so your online presence includes a 'tour of the office' and maybe even a page to "meet the staff." Take it a step further by offering stories and photos from daily practice in your social media accounts as well.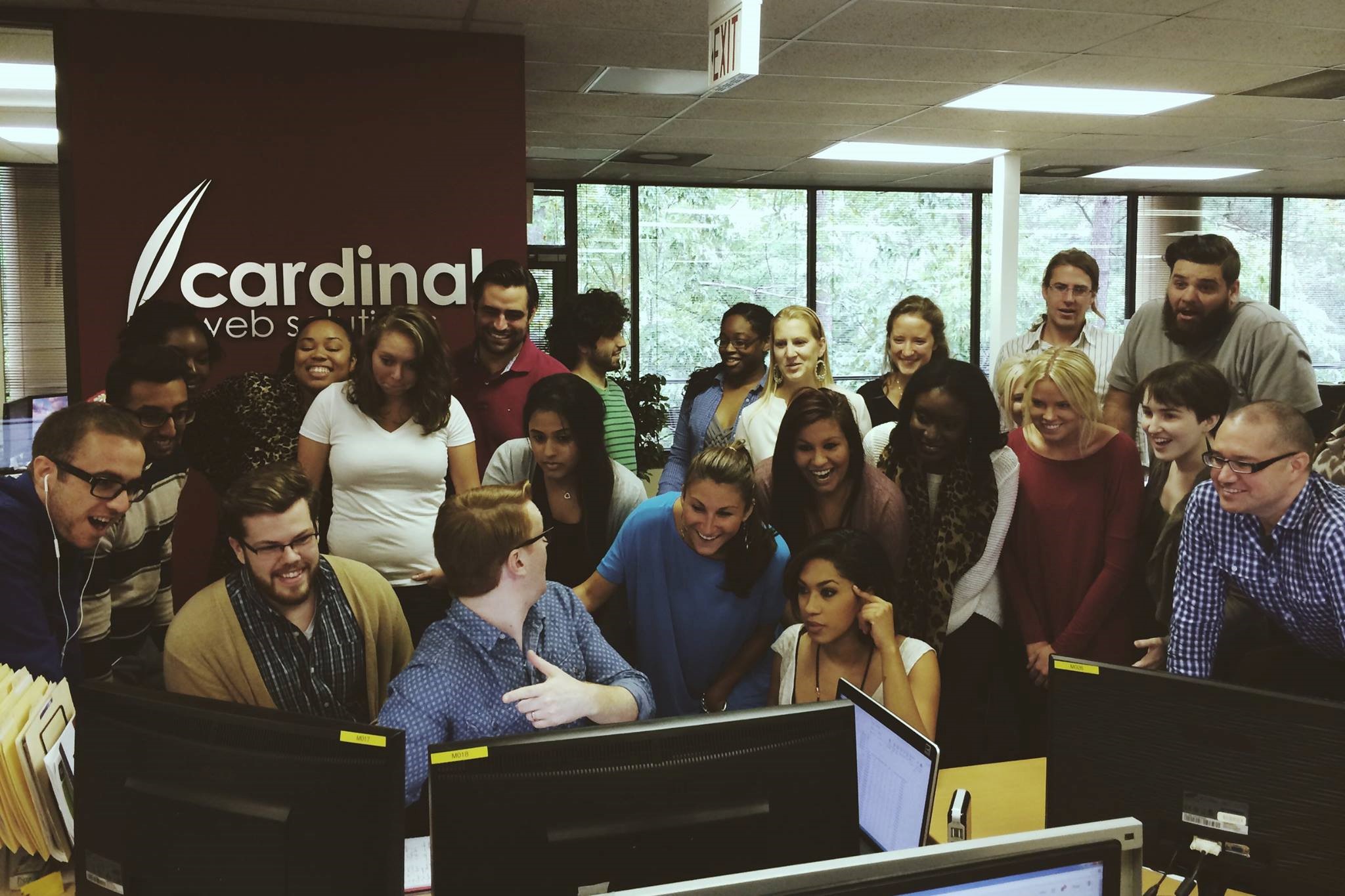 For instance, you can post photos of your staff on birthdays, show off new equipment, or office improvements. By doing this you create a human element to your "brand" which audiences can form more meaningful connections with.
Cardinal Web Solutions' social media campaigns put your practice in a position where you are reaching target demographics with the right message at the right time and converting prospects to patients.