Straight from our work with de novo offices, here are five vital marketing strategies to make de novo offices profitable from day one.
The opening date is set! So begins the tremendous pressure for de novo offices to be profitable from day one. And one of the main challenges to ensuring early profitability is visibility. Unlike an acquisition, which might have some existing awareness and traffic, a new office has no digital presence at all. As such, some extra legwork is needed to keep the patient pipeline full from day one.
With respect to marketing strategy, what can private equity firms do to drive profit immediately for a new medical practice location? One of the most effective methods to drive initial patient volume is to increase visibility on high-intent local channels, like search, before the new office opens.
What follows is our five-part search marketing strategy to help de novos begin generating appointments. Not only will these strategies help establish a digital presence, but they'll comprise a pre-open marketing plan that lays the groundwork for profitable expansion.
1. Start By Listing the Office's Name, Address, and Phone (NAP)
It's so simple that it seems stupid, but an office's NAP is a vital data point that both patients and search engines value. There's no reason to wait to list the de novo office's NAP onto the location's website (or location page, as it were). In addition, you can post your expected opening date using an update or banner.
Here's an example of NAP from Smiles of La Mesa at the footer of their homepage:
Additionally, you'll want to include all of this information on the new office's Google My Business listing, which your team should establish and verify immediately. If you don't have hours established yet, you can add them later. Add your website and a scheduling option to your GMB listing, too.
Next, establish listings on other citation networks that all point back to the de novo's website. Make sure that your NAP is consistent across all listings.
Again, this can all happen before the opening date. Once you have your NAP and digital listings established, including a way for patients to contact you, you're already creating "live" paths for new patients to not only discover the de novo office, but to contact it for an appointment.
What Is NAP and Why Is It Important in Digital Marketing?

A de novo office's name, address, and phone number comprise their NAP. Because Google and other search engines scan business listings for NAP, a consistent NAP across all of your listings can actually affect your site's local search performance. Why? Because Google is using NAP data to connect people with the right services during geo-specific search experiences.
2. Establish a Location Page for Each De Novo
Your de novo office should have its own location page, with its own URL, living somewhere on either its own or the group's website. As you build out this location page, here's a handy checklist of things to include:
Unique URL that has the location in it (for example, /spring-cypress-eye-center).
Brief header and overview including location keywords
Embedded map, hours of operation, and reviews
Scheduling options (phone number, email, or online scheduling)
Photos of the location
Staff bios and headshots (optional)
Some of our clients will embed video introductions from the lead provider. Whatever brings value to both prospective patients and search engines is suitable. Here's a strong example of a location page for one of Made Ya Smile's many Texas locations:
Why establish a location page for each de novo office? A location page can help your de novo office:
Appear in local search experiences
Guide website visitors to an office in their area
Build authority on search engines
Begin ranking for high-intent locale-specific searches
Give people an easy way to contact the office for an appointment
3. Start Generating Reviews Immediately
Another way to build digital authority and win over new patients is through reviews. Most people check reviews on Yelp, Google, and other sites before booking an appointment with a dentist (I know I do). A healthy portfolio of reviews and ratings signals to both prospective patients and Google that your de novo office is a quality provider.
Did you know? 94% of consumers "say a bad review has convinced them to avoid a business" (ReviewTrackers)
So, get your digital reputation management program up and running as soon as possible. We've mentioned the need to establish profiles on Google My Business, Yelp, Dentistry.com, and other important review sites. Consider investing in some kind of review generation tool so that you can encourage every new patient to leave a rating or review.
Some common review sites for de novo offices to consider:
Google My Business
Facebook Business
1-800 Dentist
Healthgrades
Zocdoc
Yelp
Vitals
As we've said elsewhere, the idea here is to generate a consistent influx of quality reviews over a long stretch of time. That said, the sooner you can bring in that first batch of reviews, the better. Look at the quality of reviews for one of our own clients, Home Care Assistance:
4. Invest in a Pre-Open Paid Search Strategy
While there is low-hanging fruit with respect to local search presence, your broader search engine optimization (SEO) strategy will take time to bring in new patients organically. Usually six to twelve months. That said, paid search advertising can quickly capture new leads in a given area.
To make the most of your initial paid search budget, consider the following best practices:
Target low-cost semantic keywords relevant to the office's location
Run call-only campaigns (or click-to-call)
If using a click-only ad, point it to your well-optimized location page
Focus on targeted messaging, semantic keywords, and quality
For an example of local paid search strategy, look at the first couple of search results that return after I search google for "looking for a new dentist in san diego." You can see that these listings labeled "Ad" are targeting someone actively looking for care in a particular geographic area.
Adjacent to this initial paid search campaign, you can devote a small amount of budget to ads on social media that let the local market know of your new location and the office's open date. However, Google will be the primary place that prospective patients go to seek a provider (top-of-funnel advertising on Facebook and display will come later).
Finally, remember to stand up your paid search strategy well in advance of your open date to begin generating demand as soon as possible.
5. Focus on Your Local Audience
Keyword research is a great place to start, which you'll conduct as part of your initial local search and paid search marketing strategies. While conducting that keyword research, look for high-intent semantic keywords (see the results for my "looking for a new dentist in san diego" search query in the example above).
These keywords will reveal an awful lot about what your ideal client is looking for when seeking healthcare online. Targeting the right keywords on your location pages, in paid ads, and elsewhere can improve the efficacy and efficiency of these strategies in generating leads.
More broadly, you'll want a firm picture of the total addressable market for the area. This will help your teams set reasonable expectations around growth, performance, and profitability—especially early on. As part of this research, do a deep-dive on the competitive landscape. What options do local consumers have? How crowded is the market? And how can you carve out a unique selling proposition for your de novo office?
"We don't talk enough about your unique positioning in the market. What is your unique selling proposition? A lot of you think we're orthopedic surgeons. We help fix your back. Okay, but everybody else is, too. What's your unique selling proposition?"
Podcast Ep. 19 – Why Being The Best Isn't Enough: Finding Your USP
CASE STUDY

A 75% increase in total patient volume from PPC with just a 10% budget bump

That's the kind of efficiency you're looking for when using paid search marketing for a de novo office. Sage Dental achieved these results with the help of a locale-specific PPC strategy—one that incorporated many of the strategies we've detailed here. To see exactly what Sage Dental did to drive thousands of new leads to its locations, read the full Sage Dental case study.
To Be Profitable from Day One, Get Going Before Day One Arrives
You've got to prime a pump before it begins producing water. The same goes for the patient pipeline of a de novo office. The five best practices detailed above—NAP, location page, review generation, paid search marketing, and local audience research—are the most reliable ways to generate demand before the new office even opens.
Typically, these strategies generate results for the initial 30-, 60-, or even 90-day period after opening day. Eventually, these marketing strategies will need to be expanded and refined based on the performance data they generate. Still, this ought to serve as a trusty marketing framework to help get de novo offices off the ground.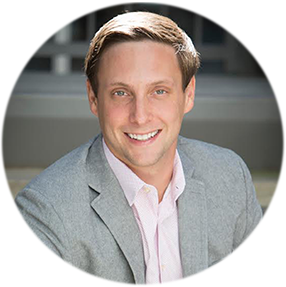 Alex Membrillo
Founder and CEO
Some say Alex Membrillo was born to be CEO of Cardinal Digital Marketing. Others say the Flock chose him. Together with his team of high-flyers, Alex has led Cardinal to exponential growth thanks to an innovative approach to digital marketing. Team awards proudly include A Best Place to Work designation and the Inc. 5000 list of fastest-growing privately-held US companies.
A Digital Marketer of the Year by the Technology Association of Georgia (TAG), Alex also contributes to the Forbes Agency Council, with placements in national publications including Entrepreneur, Search Engine Journal, Physicians Practice, and The Wall Street Journal. He's served as an expert speaker for the American Marketing Association, HCIC, SMASH Senior Care Marketing & Sales Summit, and SHSMD (among others).