Franchise businesses with multiple locations often have a hard time establishing a sense of community with their customers; however, it's this sense of community that not only attracts new prospects but keeps your current customer base coming back.
One thing that often gets overlooked is that being part of a community doesn't have to be defined by physical locations (although it can). Social media has made it possible for franchise businesses to establish a community from the top-down and have that community trickle down to each individual location.
But it takes time to nurture communities that develop into loyal brand evangelists. It's an investment in humans, with the goal of creating relationships, not necessarily to win dollars or transactional conversions.
For example, rather than worry about how fast you can launch your Instagram account, direct your time and attention into knowing the nitty-gritty details of your audience. By understanding your audience, you can build the online reputation of your franchise, deliver high-value content, conversations, and engagement, throughout every touch point.
The more you invest in understanding and connecting with the personalities within your community, the more of a return on investment you're likely to enjoy in the long run.
Here are 5 tips to help you develop the type of community that will excite your current prospects, and intrigue prospects in locations you've yet to establish a presence in.
Remember who the community is about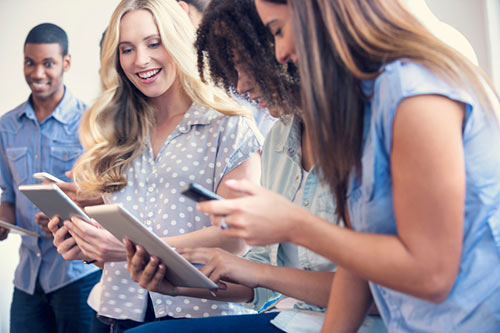 When developing a social community, it's easy to create an environment that's aligned with your own personal vision.
However, the most successful brands know how to carefully meld their own business goals with the needs and preferences of their audiences.
The type of community you establish in, say, your downtown Brooklyn location won't be the same type of community you establish in rural Alabama.
Demographics are obviously a key part of knowing your audience; however, more importantly, you need to know your audience's pain points. What keeps them up at night? What problems do they have and, better yet, how can you help them solve them?
Think bigger than just what you offer within your own company. As a member and, essentially, the facilitator, of this community, you need to establish your brand as the conveyor of fruitful and actionable information, even if that means looking outside your own company.
Get back to the human element
Customers don't connect with a faceless brand. That's why companies have spokesmen. The Marlboro man is a great example. So, too, is the Energizer Bunny, or Tony the Tiger, and so on.
Social media is a great opportunity for you to peel back the curtain of your brand and show the human side. In fact, whether you intend to or not, social media will reveal your company culture, so you might as well dictate how the story unfolds.
Humanizing your brand goes well beyond your logo, colors, and tagline. When it comes to social media for franchises, your brand is everything you say, tweet, post, pin, and share.
That's a lot of spinning wheels to manage. But here's a tip: embrace the imperfections of your organization. Your community doesn't want a superficial glimpse into your brand. They don't want the Hollywood-ready over-produced and, well, fake, story.
They want authenticity. They want mishaps.
They want the human element, so give it to them.

Deliver experiences, not content
Content marketing and content strategy are two really hot-topic phrases in digital advertising for franchises. Many business owners define "content" as a blog post, podcast or video.
But true content isn't that singular. Content marketing is about telling a story and developing an experience for your audiences.
Your goal should be to create emotional connections with your audience. If you want to earn their trust, you have to make them feel something.
How do you do this? Again, we return back to knowing your audience and their pain points. If you know what keeps them up at night, you'll know what types of content will strike a chord with them.
Don't just write a 400-word article that's optimized for a specific keyword phrase. While you might boost your rankings in the short term, that type of content will eventually alienate you from your customer base and will dismantle all the work you did to establish a community.
It's easy to fall into a trap where you set out to create as much content as possible to reach your audiences.
Our Nashville digital marketing company, on the other hand, suggests you shift that thinking. Aim to produce the least amount of content with the most amount of impact.
You down with OPC?
When you set out to develop communities around your brand and local stores, it's easy to get lost in your own world.
But by doing this you're missing out on the true definition of community. As important as it is to build your own community, you also want to embrace the OPC (other people's communities).
Tap into the impact of community members, influencers and advocates whom you'd like to partner with. Show them you're willing to go the extra mile with them, and you'll discover that most of them will return the favor.
When all's said and down, you always have to measure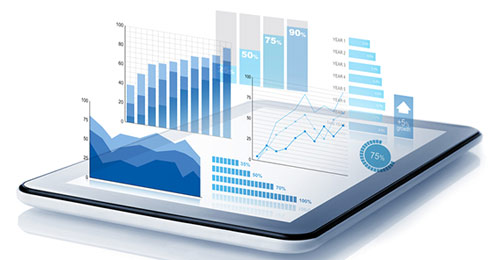 Up until now, we've focused most of your community-building efforts on the people themselves. But you don't know how well your work is performing – and what to improve upon – without measuring your results.
It's important to set goals and key performance indicators (KPIs) from the onset. Look beyond just measuring follows, likes and other forms of vanity metrics. Your KPIs will help you measure success and foster relationships.
Focus on the big picture: Building a community will help your franchise grow
Being part of a community gives consumers a sense of belonging. They start to feel good about you and your brand and, as such, will understand your product or service more intimately, without the stale conversations that are typically found in a brand-customer relationship.
If you want your customers and prospects to feel connected with your brand, they have to start looking at you less like a company, and more like the people who make up that company.
The community you build will make that happen.