Summary: A closer look at the surprising effects of COVID-19 on the dental industry, as well six focus areas for dental marketers in 2021.
The past year or so has had significant highs and lows for the dental industry. COVID-19 created tremendous uncertainty, economic instability, and political volatility. Within the world of dentistry, where so much person-to-person contact is required to provide care, safety was and continues to be top of mind for everyone involved.
Yet, nearly midway through 2021, things are continuing to normalize. We're getting a better idea of what things are going to look like moving forward. Despite continued staffing issues, with many practices still struggling to rebound after the wave of layoffs and redundancies that swept through the field in mid-2020, pent-up demand is keeping the industry as busy as ever.
Dental practices, large and small, still need to make their practices as safe as possible and provide updated information across all channels and contact points. As they set their sights on the second half of 2021, however, their priorities are shifting to include:
Mitigating the increased costs of backfilling for dental hygienists and EFDA roles
Maximizing ROI for brick-and-mortar expansions projects, acquisitions, and consolidations
Positioning "going to the dentist" as an essential part of every person's broader approach to their healthcare
As a digital agency with plenty of experience working within the dentistry space, here are the trends that we recommend you keep track of in 2021, including where to invest your marketing budget, where to make cuts, and some thoughts on the future of dental marketing as we know it.
1. Prepare for the Pandemic Aftermath and Pent Up Demand
Spring 2020 was a bleak time for the country, with unemployment hitting an all-time high of 14.7% in April 2020. At one point,  Forbes reported that only 24% of U.S. adults trust that companies are "putting their health and well-being first when making business decisions." Optimism is rising and people are returning to the dentist.
Now, new protocols and precautions and widespread vaccination rates have helped precipitate a resurgence in demand for dental services. The dental industry is now in a noticeable rebound phase. The acute fallout from COVID-19 has passed, and it's time to look to the future and focus on growth.
However, the pandemic exposed some vulnerabilities in dental practices, and many realized that they needed a more extensive support system. Those who have been on the fence about joining or forming a dental support organization (DSO), are ready to make the change. Many predict that practice consolidation will reach an all-time high in 2021.
What it means for dental marketers
Still, the imperative remains for dental practices to keep people coming through their doors. So, dental marketers will have to do what they've always done: pivot. Says Kurt Lee Hurley, CMO of American Family Care, in an interview with Cardinal Digital Marketing CEO Alex Membrillo:
"There's always going to be something that either disrupts the market or intervenes into best-laid plans. With that being said, all good marketers have to be prepared to pivot."
With that in mind, here are a few high-level areas of your 2021 strategy to reconsider through the lens of COVID-19:
Long-term growth strategies

Multi-channel marketing strategies

Demand generation
Communication and public relations
Patient and partner education
Finally, we see an opportunity for dental marketers to show consumers how central dental care is to a person's overall approach to maintaining their health and wellness.
2. Make Wonderful Patient Experiences Your Top Priority
This is an absolute must. Have you had any kind of engagement with a dentist lately? From pre-appointment communications to check-in procedures, everything has been in some way affected by the pandemic. Our view is that it's not the patients' job to sort it all out, but that of the dental practice and its marketing team.
In preparation for what's to come in 2021, dental practices would be wise to scrutinize every touchpoint across their patient journey, from top-of-funnel marketing to post-appointment follow-up. Where needed, update and enhance the interaction so that patients feel cared about, understood, and confident in the safety of their care.
Do people know what to do? Always consider the impact that COVID-19 has on each experience.
What it means for dental marketers
How you communicate with patients will be essential to ensuring an A+ experience. We recommend that dental marketers guide their focus as follows:
Appointment availability and scheduling
Procedures for in-person and telehealth appointments
Accommodation of elective vs. non-elective procedures
New safety procedures and requirements
General information about COVID-19
Contactless payment options
Next, it's important to optimize your digital experiences with patient experience in mind. For instance:
Update your website content and navigation to make COVID-19 and telehealth information impossible to miss, ideally with a dedicated page for frequently asked questions (FAQs) and links to appointment scheduling, your patient portal, and additional resources.
Revisit your automated phone system and call routing to include information about updated procedures, policies, and contact information. People call in to your office all the time, right? If patients can get the information they need on your automated answering system without proceeding to a live phone interaction, it will help ease the increased call volume your practice(s) might be experiencing. Most importantly, patients won't have to wait on the line, which is always a frustrating thing.
Personalize email and text notifications so that they're bringing value to the patient journey. This is another experience you can audit on both sides—sender and recipient—to make sure the flow is user-friendly and informative. Has your appointment confirmation and cancellation policy changed? Are there opportunities in your email and text sequence to include information about COVID-19?
Provide a mobile app experience if possible. Mobile dental care apps now allow patients to send physicians messages without a call, upload documents, and check appointments. As COVID-19 further limits in-person interactions, mobile apps will be a key part of giving your patients all they need in a convenient and effective way.
Post updates to your business listings, too. You'd be surprised how many current and prospective patients engage with your Google Maps and Google My Business listing. They're checking hours and contact info, reading reviews, or possibly clicking through to your website. Make sure your Google My Business listing is updated so people can find you! Include safety and health updates so patients know what to expect when they arrive for their appointment.
Our article "How to Strengthen Your Healthcare Brand Reputation in the Post-COVID World" shares actionable tips for managing patient expectations and creating exceptional patient experiences in these challenging times.
3. Set Yourself Apart with Timely and Empathetic Communication
In an environment where routine visits to the dentist have changed, from how they're scheduled and what patients need to do when they arrive, to expectations around bedside manner, patients need information. And while proactive communication has always been important for dental practice, that need is much more important today.
People are a little stressed out!
Put yourself in your patients' shoes and bring a little empathy to the table. This is how to cut through the noise, build trust, and nurture patient relationships at a time when dentistry might not be top of mind. Be an empathetic "brand," even if your practice is small.
Why? Well, research from Edelman indicates that 71% of people will lose trust in a brand if they feel that brand is "putting profit over people" during the pandemic. To put it bluntly, what your practice says and does will have a lot more visibility—and scrutiny—in the coming year.
The good news is that 85% of people actually want brands to reach out and provide information (Edelman). And medical professionals are in a unique position to reach their audiences: according to the same Edelman report, 78% of people feel that medical doctors are "credible spokespeople" for a brand.
What it means for dental marketers
This is a brand-building opportunity for dental practices large and small. Right now, 52% of US online adults prefer to buy from companies that show how they are protecting customers against the threat of COVID-19. We believe this holds true in the dental world, too. In our view, any communication coming from your dental practice should follow three core tenets:
Compassionate
Trustworthy
Useful
From a content perspective, there's one approach we recommend to our dental clients that has proven quite effective: show them, don't tell them. Often, patients want to see what the experience will look like. Put together some high-res photos of key parts of the patient experience that people often ask about—show patients how it's going to look when they come in for their cleaning, including safety precautions that you're taking from start to finish.
In working with dental practices on brand reputation and public relations strategy, we've built our pandemic-proof approach around a couple of key parts:
Transparency. If your practice has made changes that impact the patient experience, be the first to let your patients know.
Authority. Remember that your patients are looking to you for credible information about their own dental and safety amid the global pandemic. Provide dentist-vetted information and bulletins on the channels your audiences use, such as Google Maps and your website.
Reputation. If you don't have a review program, now's the time! Not only will positive reviews help your practice's visibility and digital reputation, but it's an opportunity to see and respond to what actual patients are telling you and identify gaps in your patient experience.
Public relations. Instead of press releases and social media posts drawing attention to the good your brand is doing in the community, use those platforms to draw attention to the causes that your brand is supporting. See the difference?
4. Evolve Your SEO, PPC, and Content Marketing Investments
For dental marketers, how to optimally direct marketing spend is always top of mind. In the immediate aftermath of the global pandemic, you probably hit pause on SEO, PPC, and content marketing, at least temporarily. Now, the question is, how can you adapt your spending to best support your patients given the new normal?
Because the value of organic search traffic hasn't gone away, nor has the power of targeted PPC ads to generate more appointments for things like cleanings and cosmetic dentistry. It's the tactics that have changed. And high-value content is still essential to supporting these demand-gen strategies.
What it means for dental marketers
As you budget time and resources for your 2021 SEO, PPC, and content marketing campaigns, think about investments that will allow you to weather the storm while building brand reputation and capturing future search traffic. In terms of where to get the most return on your spend and effort in these areas, here a few tips:
Local SEO. Make sure your Google My Business listing is complete, rich with detail, and updated on an ongoing basis. Google My Business optimization factors heavily into local search experiences. Engagement and activity on a GMB listing are strong ranking signals for Google, so the more complete and optimized your listing, the more likely your dental is to show up in local searches.More than a billion people use Google Maps every month and more than five million apps and websites use Google Maps Platform core products every week. Do not overlook this important piece of your SEO strategy.
High-value content. Think about the kind of information that patients need right now that only you as an authority in the dental field can provide. This might be a guide to why dental health needs to remain a priority even during the pandemic. Patients appreciate rich content that helps them look after themselves and their families.Many things will likely go by the wayside in 2021, but content will not be one of them. "EAT"—expertise, authoritativeness, and trustworthiness—still matters. In fact, some SEO wonks believe that the May 2020 Core Update from Google was something of an EAT update—that Google is signaling to the world that it cares a whole lot more about the quality of content than the authority of a given domain.
Paid social and pay-per-click (PPC). Advertising on social media and search engines remains competitive and, sometimes, budget-prohibitive. However, the pandemic has created some opportunities to get more out of your paid social and PPC strategies. For example, people are spending a lot more time on social media right now. On Facebook, specifically, the cost of advertising is mostly down. Why not take this opportunity to reach target demographics with engaging content about a special on cleanings that your practice is offering? You can also target PPC advertising to appear in searches related to cleanings within your local markets.
5. Consider the Power of New Marketing Technology
You might have noticed a huge spike in questions, concerns, and commentary via inbound calls and emails to your practice(s) this year. Without an operationalized way to handle this onslaught, you risk staff burnout and a severely degraded patient experience, at precisely the time that patient experience is of the utmost importance.
What it means for dental marketers
Depending on the size of your practice, you might consider new technology to help shoulder this increased load. Not only can these technologies help stem the tide in the here and now, but they can also help you lay the groundwork for a more scalable patient experience if and when you decide to expand your practice. Both options can also be exploited to support marketing strategies down the road.
Here are two technologies you need in 2021:
Chatbots and live chat can be deployed on your website to engage patients, answer simple questions, and facilitate processes and procedures that don't require a human interaction. If needed, those chatbots can be handed off to a live agent for "higher-touch" issues, or supplied with playbooks designed to generate new leads.
Call tracking. Google estimates that 56% of patients schedule their healthcare appointments over the phone. Your call experience is important, especially if you have multiple practices. Since the beginning of the 2020 global pandemic, healthcare providers—including dentists—have experienced a particularly acute increase in call volume.
Call tracking software integrates with your existing analytics tools in order to give you the full picture of the patient acquisition journey via phone. How much do you actually know about your inbound call volume? Call tracking can feed important call data into your existing analytics tools to inform optimizations and potential blindspots in the journey.
Our article "Why You Need Call Tracking at Your Healthcare Organization" breaks down how call tracking works and what you need to know when selecting a call tracking solution.
6. Your User Experience (UX) Will Be a Dealbreaker
One thing we stress to clients in the dentistry field is the importance of improving the experience for patients across your digital channels. In a May 2020 Google Webmaster Central Blog post, the company announced that Google Search will now factor UX signals into its rankings, including Google's new Core Web Vitals.
What this really means is the need to create really simple, easy-to-follow experiences for patients of all skill levels as they seek information and care from your practice. On a basic level, this means that your website loads fast, is easy to use and find, and is accessible across all devices and platforms.
What it means for dental marketers
Now is the time to go through all of your digital experiences from the patient's perspective. Check out your dedicated Core Web Vitals report, available through Google Search Console, to get an idea of where your own website pages stand from a UX perspective, as well as suggestions on how to make improvements.
Test your websites on desktop, iPhone, Android, and any other devices or platforms your patients tend to use. Are there any pages on your site that load slowly? Do you have pop-ups running that are intrusive for patients trying to schedule an appointment or contact you? Finally, are there experiences that don't translate well to mobile devices? Here are a few other areas to test and optimize from a UX perspective:
Accessing COVID-19 updates and resources
Making an appointment, rescheduling, or canceling
Finding a particular service (routine cleanings, cosmetic dentistry, etc.)
Logging into the patient portal
Making payments
Completing the contact form
In 2021, Your Patients Have to Be Your Priority
In looking at our dental marketing trends for 2021, patients and the patient experience remain consistent throughout. As a dental practice, your ability to communicate, advertise, and deliver service with empathy will be a tremendous differentiator in the coming year. So, no matter where you focus your energy in terms of the trends listed above, the patient experience should always be the starting point.
Think about how your marketing efforts connect patients with what they actually need, instead of strictly demand generation. Marketers who can adapt to changing circumstances, roll with market volatility, and connect with their patients in a way that brings value to their journey, will quickly rise to the top in local and national markets.
Because the need for quality dentistry isn't going anywhere, it's just that patients are more savvy and selective than ever. The question is, how will you position your dental organization to make the most of what many predict will be a major upswing during the second half of 2021 and beyond?
Editors Note: This article was originally published in November 2020. It has been updated to reflect new information.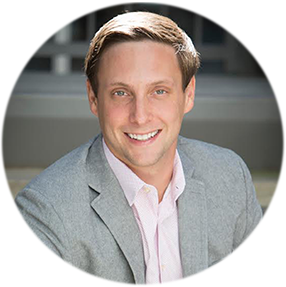 Alex Membrillo
Founder and CEO
Alex Membrillo is the CEO of Cardinal, a digital marketing agency focused on growing multi location companies. His work as CEO of Cardinal has recently earned him the honor of being selected as a member of the 2018 Top 40 Under 40 list by Georgia State University as well as 2015 and 2016 Top 20 Entrepreneur of metro Atlanta by TiE Atlanta, Atlanta Business Chronicle's 2016 Small Business Person of the Year,and the Digital Marketer of the Year by Technology Association of Georgia (TAG).