Get your product on the top of Amazon search results
with Amazon SEO Company
If you sell a product, then you probably know how important it is to be on top of the Amazon search results. Amazon SEO services is here to help.






Did you know that 44 percent of all product searches begin on Amazon? In the last few years, and especially with the introduction of Amazon Prime, then you'll know that B2C companies are fighting to get their products to the top of page one Amazon search results just like they are vying to be first on Google. Therefore, if you sell a product, you better have a strong Amazon presence.
Acting as the new eBay of the 21st century, a lot of promoting your products on a platform like Amazon is all about placement and being number one in the search results in your specific category. And to rank high in Amazon, you must have a great SEO strategy in place. Focusing on specific keywords and creating content that is most likely to catch your core audience's eye will increase the chances of customers buying your product tenfold.
Fortunately, Cardinal Amazon SEO has experts who know Amazon's platform like the back of their hand. And in such a competitive online marketplace, you probably need all the help you can get.
To do this right and create a bulletproof Amazon SEO strategy that gets you to the top of the Amazon search results, you need an Amazon SEO services company like Cardinal to make sure that you aren't buried in on page 10 of the search queries of people looking for your product. After learning about your goals and needs, we'll work together to build a rock-solid SEO strategy that gets your product noticed- fast.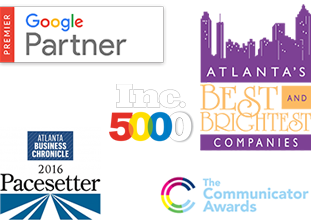 Talk to a Digital Marketing Expert
Powerful
Amazon SEO Strategies

with Cardinal

At Cardinal we start with the end result you want, and then build a path to get there. With combined expertise dating back to the days way before Amazon even existed and Jeff Bezos was a billionaire, we've watched the digital marketplace grow to new heights, and have been monitoring it extensively along the way. We understand what techniques work in Amazon SEO marketing to utilize and turn into sales.

Amazon keyword research
Cardinal Amazon SEO services starts with knowing which keywords apply to your business and resonate with your customers, and then Cardinal's team of topnotch writers creates compelling ad copy that utilizes best SEO practices while also engaging the customer.

Creating product descriptions that convert
Again, Cardinal's team of expert writers create product descriptions that correspond to Amazon's Style Guide which allow it to be indexed easier in Amazon's search engine. This allows it to rise in the ranks so that people can quickly find your product and buy it. (And then have it delivered by drone the next day through Prime.)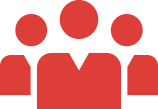 Transparent reporting dashboard
With your own custom marketing dashboard, our agency keeps you in the know at every second of the day. From the very first hour your products are live on Amazon, you'll see exactly how it is affecting your business and the profits start rolling in.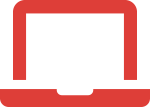 Hands-free campaign management
Our Amazon SEO company takes all the guesswork out of trying to navigate the always-changing trends of the Amazon platform while keeping you in line or ahead of your competitors. Once we understand your business, we do a thorough keyword search, set up a solid Amazon SEO marketing plan, launch it, and then consistently monitor it to make sure that you're performing at an optimal level.

World-class support
At Cardinal your Amazon SEO marketing is run by real people who know your business and know your goals. That means when you have questions or decide you want to add more products to Amazon's platform using our robust strategy, then speak to a real person available 24/7 ready to help you through to the next step to success.
CLAIM YOUR SHARE OF THE 44 PERCENT OF AMAZON PRODUCT SEARCHES
Cardinal is built by experts who make Amazon SEO marketing their careers (and we personally use it all the time to find the things that we want). The Cardinal team thrives on creating winning strategies that drive customers to your door and we take your account as seriously as we take our own. When you choose Cardinal as your Amazon SEO company, you get…
An agency that listens
Yes, we'll create all kinds of content for you and make sure your Amazon SEO marketing funnels are in place and working correctly, but we want to do more than that. We want to hear your big ideas of what you think will work for your business. We'll help you set and go after new goals and we'll be there to celebrate our successes when we make it together.
Our total attention
It takes time and care to build a partnership that works. The Cardinal team invests that time in your company's success. We can come to your office or hop on a video call and develop a winning Amazon SEO strategy that complements your unique approach to the market.
Amazon SEO marketing specialists
Our team is never too busy to answer your questions. At Cardinal, we pairan Amazon SEO marketingexpert with your business and work side-by-side with youthroughout the duration of our campaigns. You'll receive personal updates and answers in a timely manner for any questions or concerns you may have as we put the Amazon SEO marketing process in place.
Fast, honest reporting
Receive reports on the results of your Amazon SEO marketing team's efforts as little as or often as you want. You will have dashboards you can access any time, and 24/7 access to Cardinal's marketing experts.



3,96M
in revenue

379,2%
return on investment

average cost
per order across
social channels
$2.49


173,880
digital leads in 9 months

blended cost per lead $3,94

ranked #1 in local map listings in 50% of searches
Ready to Rise Up on the Internet?
Fill out the form to get started!