Boost your credibility and trust with potential patients by partnering with a specialized allergy and immunology social media advertising agency
We help allergy and immunology practices connect with patients looking for specific treatment for their autoimmune disorders by implementing engaging social media strategies that build trust and exposure.

Allergy & Immunology Clients Who Trust Us

Even for an allergy and immunology practice, there's a lot of value to having a Facebook, LinkedIn, or other social media account promoting your services.Because not only does it provide another venue to get out in front of potential patients, it is where everyone is spending their time these days. Allergy and immunology practices that have social media accounts get noticed and when you're actively engaging with your followers it shows that you care, thus improving your trust and credibility.
Therefore,it's important to not only have an account but use it to its full advantage and invest in social media advertising so that patients looking for your services and easily get the information and help they need.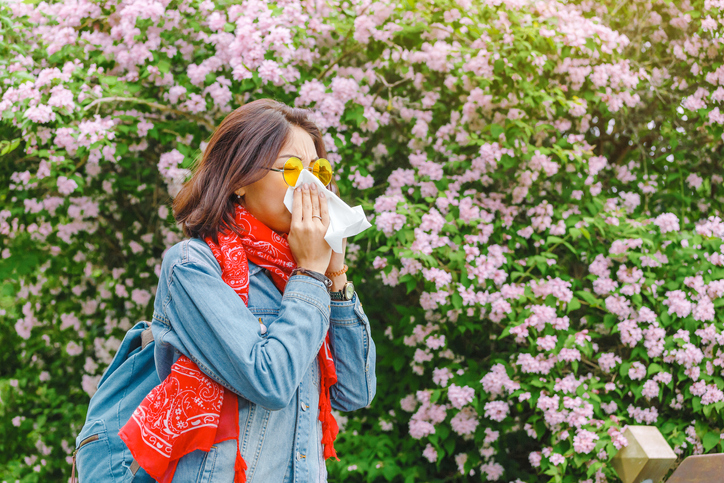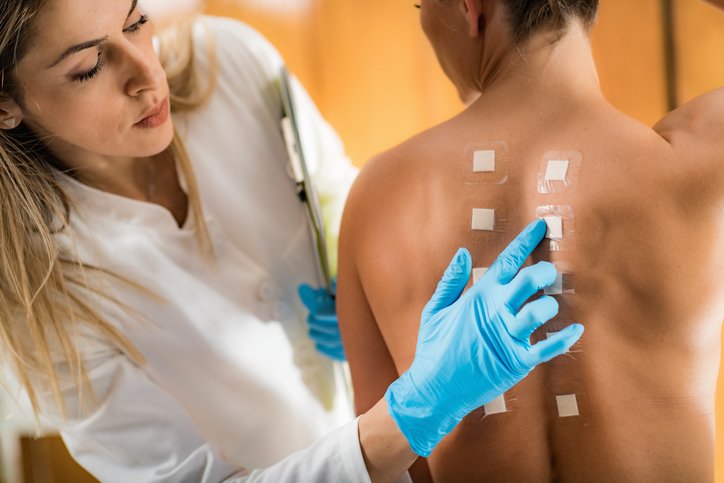 Our comprehensive allergy and immunology social media advertising agency ensure that patients consider you over any other allergist when considering booking an appoint. Potential patients want to find someone they can trust, has the success rates to be able to back up their practice, and be able to put a face to the experts who they can easily relate to while accurately diagnosing and treating people's issues to improve their quality of life.
Our Allergy and Immunology Social Media Advertising Agency helps people find your website in search results over your competitors through a mix of social media advertising, PPC, and implementing other viable SEO strategies. Like investing in SEO, allergy and immunology social media advertising is an essential component of a digital marketing plan that no one can afford to overlook.

Engage with New Patients Through Social Media
The National Institutes of Health (NIH) estimates that around 23.5 million people suffer from autoimmune diseases in the United States…some experts say that the epidemic is bigger than cancer. Along with that, more than 15 million people suffer from food allergies, including 6 million children. As a local allergy and immunology practitioner, you have a responsibility to help boost their quality of life and while maintaining the credibility that you worked so hard for. And since everyone goes to the internet these days for help, information, and advice via their desktop computers or smartphones, it's worth it to at least try social media…and be pleased when more patients start coming your way. With our allergy and immunology specialized social media experts, we can help you create engaging and informative posts that boosts your brand awareness and increase the number of conversions.

Social Media Advertising for Allergy and Immunology Practices
It's great that you have a website (but if you don't then we can help with that, too), but the sole reason to have it is to attract web traffic. That's when it's time to back up the time and effort you put into building a website with SEO, PPC, and social media advertising tactics to help drive new patients there. Recently, Statista found that 63.4 percent of website traffic starts with the Google search engine… and fortunately we know exactly what it takes to give you a presence amongst the billions of online searches that go on daily.Cardinal's allergy and immunology social media advertising management team is committed to using Facebook, LinkedIn, and other social media networking sites that your clients are regularly using to drive leads by creating quality content that people can relate to. Social media also gives us the opportunity to reach a wider audience and attract those who may not find you otherwise.

Igniting Your Growth with Cardinal
Leverage our allergy and immunology social media marketing solutions to grow your patient base.
Cardinal provides: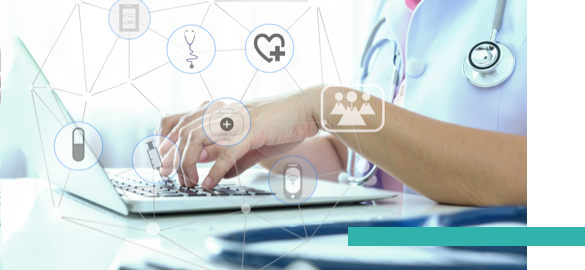 Social Media Management Experts
Cardinal has a whole team of social media management experts with over a decade of digital marketing knowledge. These social media marketing mavens know exactly how to streamline Facebook ad budgets, share engaging Instagram photos, and create effective LinkedIn posts that prove that you're an expert in your industry, ultimately boosting your brand reputation and profits.
Customized Social Media Plans
Cardinal works with your business to put together a customized social media marketing plan that is creative, consistent, and builds your brand's recognition and trust.
We also take the time to meet with you right here in the area to analyze your current social media presence, determining what is working and what can be improved upon. Taking your account as seriously as we do our own, we'll maximize your social media ad spend thus giving you a better ROI.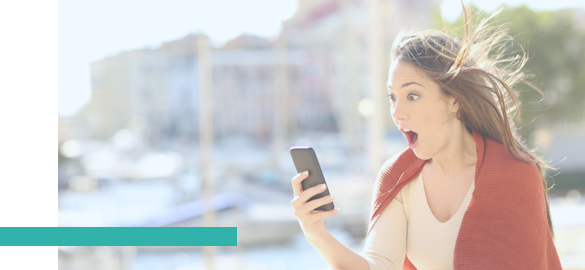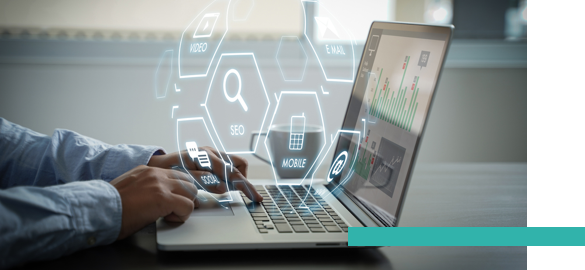 A Full-Service Agency Partner
As a family of social media marketing and SEO specialists, we're ready to come visit you in person and get started on boosting your web presence and connecting on a more personal level with your patients. There is so much potential to grab new business that we would love to be a part of your growth and success.
Conversion Tracking
Not only do our social media management experts set up your ad campaigns, we make sure that everything is seamless and working the way it should be to the very end. We look at every step of the patient's journey from the very first time they see your Facebook post to booking an appointment- we track and analyze everything.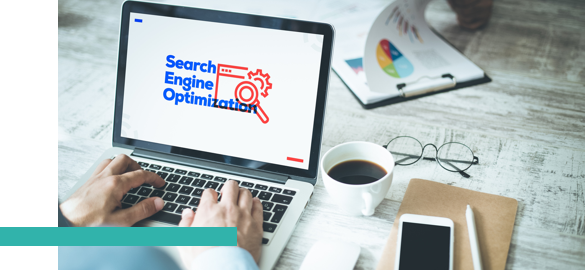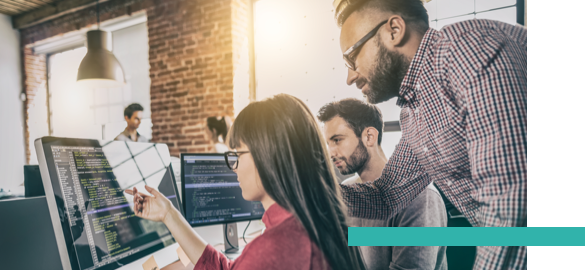 Web Development and Design
Every website should be unique and capture the person's attention while being easy to navigate. Cardinal can create simple to complex websites using the latest WordPress technology. We'll meet with you in your office to go over your goals, analyze your landing pages, and help optimize your website to capture more leads.
Content Writing
Whether you need someone to regularly create Facebook posts or manage a blog on your website to share to your social media networks, Cardinal's experienced writers can consistently provide fresh content, utilizing SEO and your top keywords while still providing quality, engaging copy.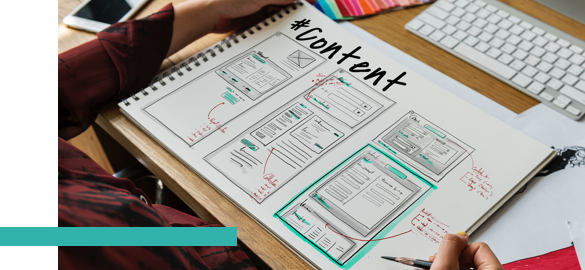 Cardinal Specializes in
Allergists Social Media Advertising
Our social media advertising experts are skilled at creating customized SEO strategies that are catered for your specialty. Our focus on search engine optimization, targeted advertising, and increasing brand awareness can be the catalyst to expand your patient base.
"Cardinal's competitors constantly try to get us to switch to them.
We are not interested in switching."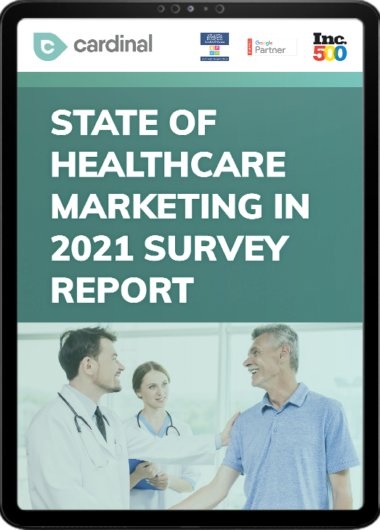 To gain a better understanding of the current state of healthcare marketing, we surveyed more than 100 healthcare marketers and executives to learn how they're navigating the post-pandemic world.
Download the full report to learn their top marketing priorities, challenges, and investments and what you need to do to stay competitive and grow your healthcare organization.
Cardinal's Proprietary Marketing Technology Benefits:

Double Your Patient Volume for the Same Spend
Dump the campaigns that don't generate returns. Our AI based marketing platform automatically optimizes towards the campaigns that are driving high value patients.

Big Level Reporting for Allergy and Immunology Practices
No matter what your role or connection is with the allergy and immunology practice you're trying to promote, we can help you impress the higher-ups with quality and understandable metrics that easily show the ROI through our partnership and allergy/immunology -focused software.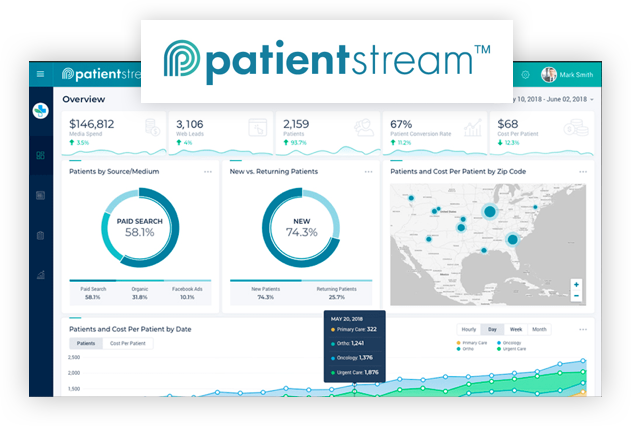 Healthcare Marketing Blog Articles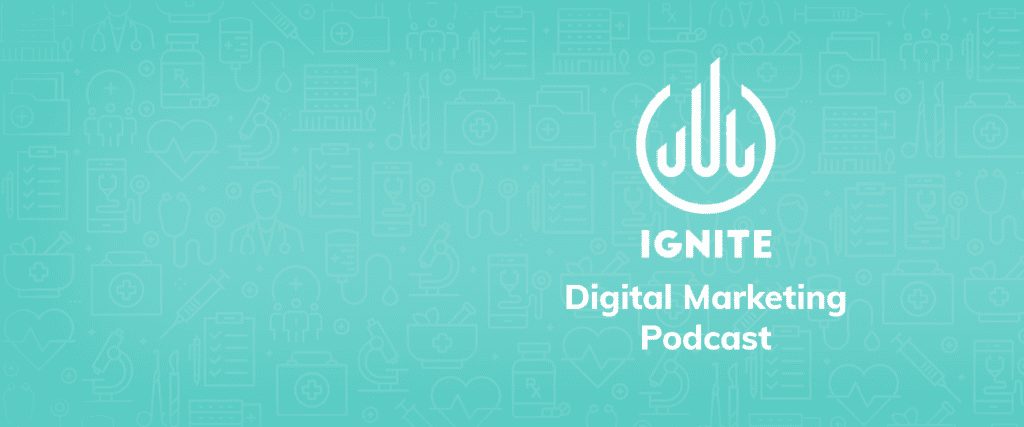 It's no secret – you need to be ranking highly on Google to make sure healthcare consumers can find you. But you also need to have a solid website that is built to support search engine optimization (SEO). Here are the 6 principles to follow for creating your dream website, the best technologies to use for building your website with SEO in mind, and how UX can impact your website's performance.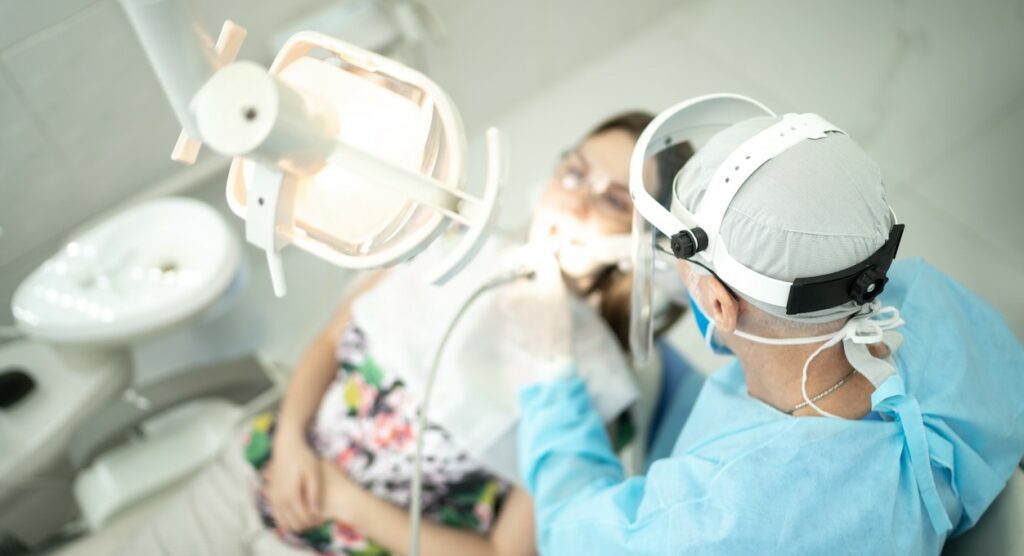 Dental support organizations (DSOs) face some unique challenges to efficient reporting. In this blog post, I provide practicable ideas for reporting campaign results across multiple brands and locations. Plus, I give you my take on why you should consolidate campaigns and data (and how)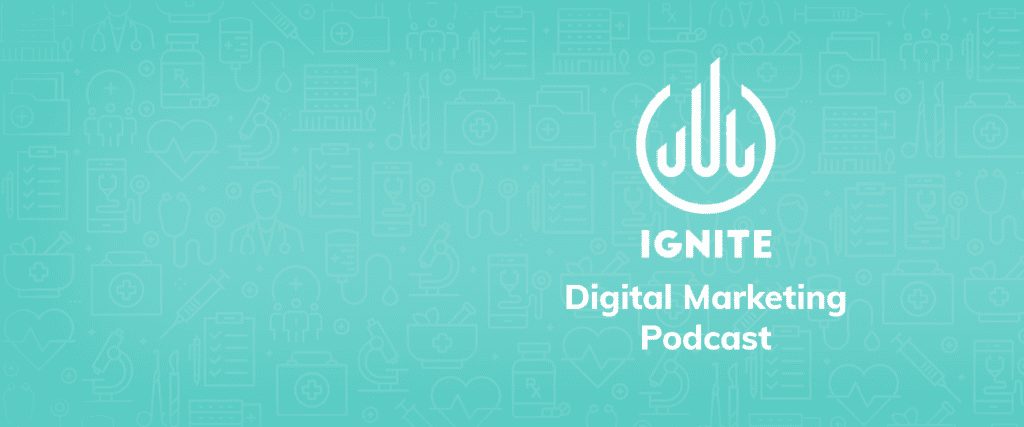 What do your patients care about? That is the first thing you need to think of when developing an offer for your healthcare organization. Once you've narrowed that down, you can then start building out your unique offering(s).
Ready to Rise Up on the Internet?
Fill out the form to get started!