Boost Conversion Rates by Optimizing
Your Digital User Experience
Do you have clicks and traffic but are struggling to book patient appointments?
The problem could be your website or landing page. Minor annoyances or confusing features can deter users from taking action. To increase conversion rates, you need to examine your user experience and remove all barriers that might prevent patients from booking an appointment.
In our free on-demand webinar you'll learn:
How to align website experience with the end-users' goals

Top friction points that hurt conversion rates

Actionable UX tips that are proven to increase conversion rates
Stop wasting your budget on paid media campaigns and web pages that don't convert. Learn how conversion rate optimization (CRO) can help you develop better digital experiences that win you more patients. 
Bonus: View a CRO Audit!
We chose two registrants and our experts audited their website and landing pages to uncover issues that could be hurting conversion rates.
Key Details
Watch the on-demand webinar to learn how conversion rate optimization (CRO) can help you develop better digital experiences that win you more patients.
Length: 1 hour
Level: Intermediate

What Past Webinar Attendees Have Said
"Everything discussed was brought back full circle."
 "Best webinar I've listened to
in a long time!"
 "It was an honest conversation. No one tried to push a certain product."

Webinar Hosts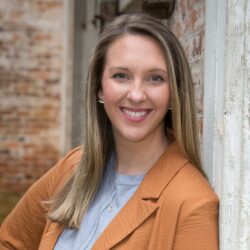 Lauren Leone
SVP Healthcare Marketing
Cardinal Digital Marketing
As Senior Vice President of Healthcare Marketing, Lauren Leone collaborates with clients to set strategic direction, identify new growth opportunities, and lead campaign execution. She has more than nine years of experience in developing multi-channel digital marketing strategies for multi-location healthcare organizations that encompass search engine optimization, digital advertising, and reputation management. Lauren has managed multi-million-dollar marketing budgets for national healthcare brands like Tenet Health's Urgent Care Division, DentalOne Partners, LifeStance Health, and Sage Dental.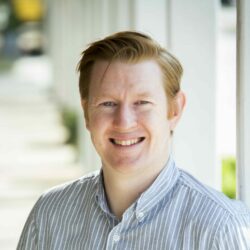 Rich Briddock
VP of Performance Marketing
Cardinal Digital Marketing
As the VP of Paid Media and Analytics, Rich has total oversight of the paid media team at Cardinal including strategy, implementation, and analytics. The majority of my time is spent working on the agency's largest healthcare clients. He also has significant experience in executing UX testing and conversion optimization to ensure the media dollars managed go further in terms of driving lead acquisition for our clients.

Healthcare Organizations We've Helped Grow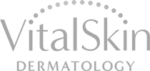 About Cardinal Digital Marketing
For more than a decade, Cardinal Digital Marketing has partnered with some of the most recognizable healthcare brands in the country, helping these multi-location organizations strengthen their brand and broaden their reach through innovative SEO and PPC strategies.