Get Clicks and Conversions for Cheap with the Top
Facebook Advertising Company for Telehealth Services

Telehealth Companies Who Trust Us
Many telehealth programs are built around the premise that "if you build it, they will come." Telehealth providers are soon hit with the reality that simply building the practice wasn't enough

Telehealth Facebook Advertising Agency
For prospective patients to come, they have to know that your telehealth program exists so they can request specialty care remotely. Fortunately, there's no shortage of digital marketing channels that you can use to advertise your telehealth services.
One marketing channel that your network can use is social media – Facebook, in particular.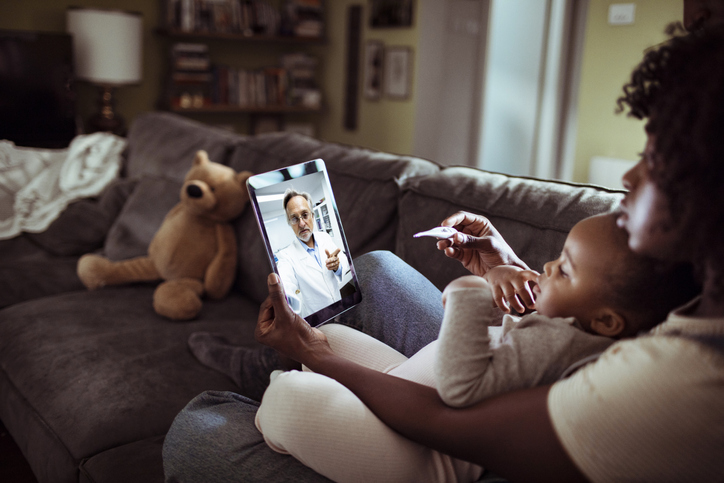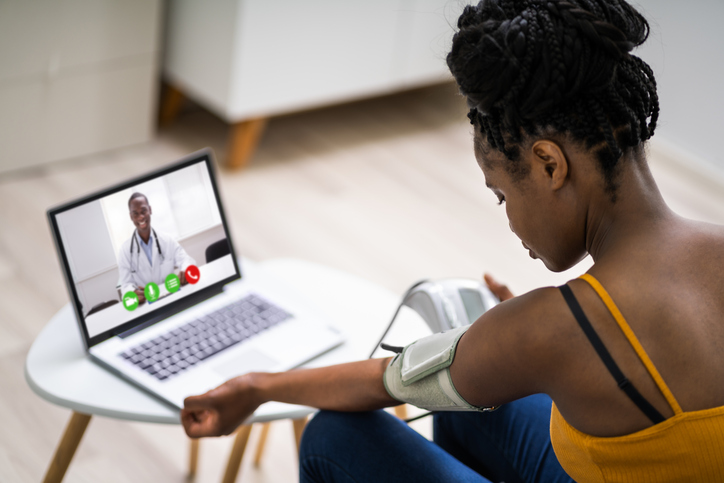 Facebook Ads for Telehealth
Cardinal Digital Marketing is a full-service agency that specializes in healthcare social media marketing. We know the challenges that come with marketing a telehealth service and our track record speaks for itself. Keep reading to learn more about Facebook Advertising and how we can leverage the platform to market your telehealth company.
Telehealth Facebook Advertising: Why Should You Do It?
Telehealth Patients Are On Facebook
According to Pew Research, around 7 out of 10 American adults use Facebook. That statistic remains unchanged since April 2016, debunking the notion that Facebook is losing popularity. With the exception of YouTube, no other social media platform comes close to Facebook when it comes to usage. With that many active users, the potential to reach your target audience in Facebook is high.
Facebook is one of the largest advertising platforms and not marketing your practice in Facebook will be a huge miss. Once you identify your ideal audience, Facebook Ads is an excellent service for putting your telehealth practice in front of social media users.
Reach The Right Audience
One of the best reasons to use Facebook Advertising is that it you to reach the right audience through advanced targeting capabilities. The level of targeting in Facebook can be as granular as you need it to be. For starters, you can target users based on the following parameters:
• Age
• Location
• Gender
• Ethnicity
• Language
• Interests
• Browsing habits
• Demographics
And the list goes on. When it comes to healthcare marketing, lead quality is always better than pure traffic – you want conversions, phone calls, and appointments. With Facebook's in-depth targeting, improving your leads isn't out of reach.
Robust Analytics
Soon after launching your Facebook Ads campaign, you'll need to analyze the data and take steps to optimize it. Fortunately, Facebook features a fairly robust analytics tool for reviewing campaign performance. Through the Facebook Ads Manager, you can measure the performance of each ad group or individual ad.
By default, Facebook does a great job of displaying the most relevant ad metrics. However, what makes this platform versatile is that you can actually change the metrics in your reports to show the most interesting ones for you. Some of the most noteworthy metrics include page likes, post engagement, weekly reach, and so on.
In addition to the campaign metrics, the Ads Manager also offers a robust reporting feature. It does take some time to understand the reporting options but after a while, you'll have no problem listing the most important metrics and optimizations steps.
Ads Based on Objectives
Facebook Ads excel because the ad creative is a fairly straightforward process. When creating ads, the system will guide you through the steps and will let you set parameters like ad type, budget, target demographic, and time frame. However, the most noteworthy option is what Facebook calls the "Objectives."
Some examples of objectives are increasing page likes or website clicks, improving page engagement, and the list goes on. No matter what your goals are, Facebook Ads should help you customize your ads based on your objectives. This gives you a great deal of control over your adverts and setting the objectives basically tells Facebook how to optimize your ad groups.
Organic Reach Isn't Enough
Many healthcare practices believe that just creating a telehealth page and gaining followers is enough. Unfortunately, that strategy isn't viable anymore because organic reach for businesses isn't as good as it used to be. Even if you have many followers on your page, only a tiny fraction of them can see your posts. Thanks to Zuckerberg's update a few years ago that severely limited that visibility of business pages.
These days, if you want to make the most out of your Facebook business page, you need to enroll in Facebook Ads. This is paid advertising service exclusive to the Facebook ecosystem. Considering the massive number of active users on the platform, Facebook Ads is a great way to connect with potential telehealth patients.
Our Clients Love Us
"Cardinal's ability to pull insights out of our data is far superior to other agencies."

Grow Your Practice With Telehealth Facebook Advertising by Cardinal
By choosing Cardinal as your Facebook marketing partner, you're on your way to supercharge your social media presence. Here's what you can expect from our agency:
Take the Stress Our of Facebook Marketing
When you work with Cardinal, you become our partner. It's a true collaboration so don't be afraid to around ideas with us. Your output is valuable.
Full-Service Facebook Ads
If you choose to, we can handle everything about your Facebook Ads campaign. From account management to ad creatives, we've got your needs covered.
Dedicated Account Manager
At Cardinal, we don't outsource our projects. So you'll be working directly with our team and have an account manager dedicated to your needs.
Ad Optimization
We usually start your campaign with up to 10 ads. Then, we constantly monitor the performance of your ads through testing. As time goes on, we can identify the high and low-performing ads and proceed accordingly.
Campaign Monitoring
With Cardinal, you basically have another fresh pair of eyes – ones that are completely fixated in your campaign. Monitoring helps us minimize errors and optimize your ad groups.
Facebook Ads Reporting
Every month, your Facebook Ads team will deliver a comprehensive report for your perusal. The report will highlight your campaign results and help you get a clear picture of your ad campaign. We also hold strategy sessions to make sure that we're both on the same page.
Are you tired of getting non-existent results from your Facebook marketing efforts? Contact us and talk to our excellent Cardinal marketing team and know how we can help.

Do You Really Need a Telehealth Facebook Advertising Agency?
Running a Facebook Ads campaign isn't exactly rocket science. However, it does require a good deal of experience and attention to detail to succeed. Below are the key reasons why working with a Facebook Ads agency like Cardinal is a worthy investment:
Frees Up Time
As a healthcare practitioner, it's not surprising that you're always busy and short on time. Even so, that doesn't mean that you should put together a digital marketing campaign at the last minute. Even more so, don't even think about it if you're a complete beginner.
Having an agency changes things because you don't have to think about your social media marketing campaign at all. They'll take the reins of your Facebook Ads campaign so you're free to focus on other important things – like patient care.
Save on Marketing
Are you still stuck on traditional marketing methods like print, radio, or billboards? Although you can still market your telehealth through conventional methods, they're not exactly cheap. You have to consider that Facebook Ads can pretty much do the same thing, only better and a whole lot cheaper.
Instead of paying good money to advertise on TV or radio, you can save a lot by partnering with a Facebook Ads agency like Cardinal. Pay less money and reach more potential patients, what more can you ask for?
Social Media Expertise
When you work with an agency like ours, you can trust that you'll be working with the best. We know a thing or two about marketing, and Facebook Ads is not exception. If you go the DIY or in-house route, you still have to go through the education and training phase. Even after that, you still won't be able to understand the nuances of marketing via Facebook.
Aside from being social media marketing experts, our agency has been working with healthcare companies for many years now. We know the best practices and we can leverage past winning campaigns to ensure that we can meet your goals.
Keep Up With the Changes and Trends
Facebook is a constantly changing platform. If you choose to do it on your own, you'll likely have a hard time keeping up to speed with Facebook's updates and changes. As a result, your social media marketing campaign will likely suffer.
With an agency like Cardinal in your corner, you don't have to keep up with updates and changes of Facebook. It's literally our job to be updated and use the most effective approach for your campaign.
On-The-Fly Optimization
When you work with a Facebook Ads agency, they'll monitor and manage your campaign constantly. We'll assign a dedicated specialist on your account and will serve as your main form of communication. If any changes are needed, you account manager can make changes in real-time to ensure that your campaign is at an optimal level.
When you have any question or concerns about your campaign, you can reach your dedicated manager 24/7.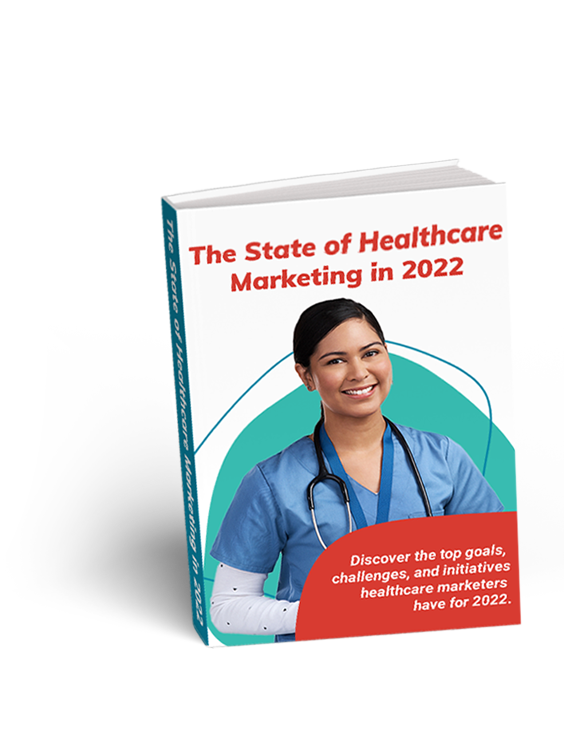 Explore the findings from our annual survey of healthcare marketers. This year's report reveals notable insights around high-priority investments, post-pandemic challenges, and channels of choice for new patient acquisition.
Cardinal's Proprietary Marketing Technology Patient Stream's Benefits:

Double Your Patient Volume for the Same Spend
Dump the campaigns that don't generate returns. Our AI based marketing platform automatically optimizes towards the campaigns that are driving high value patients.

Executive Level Reporting
Give your CMO the reporting she didn't even know was possible. No longer do you have to report on cost per lead. With Patient Stream, you will now be able to report on Cost Per Patient.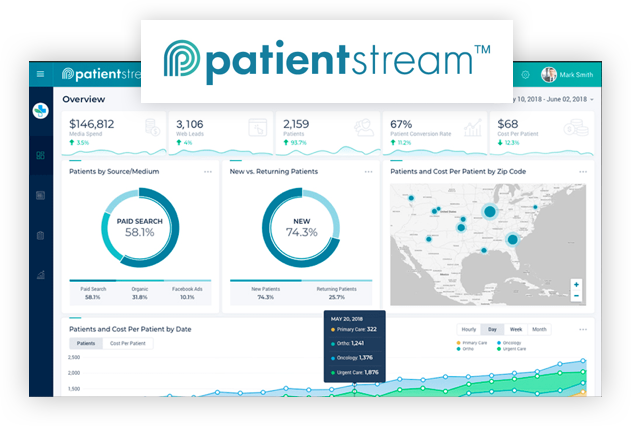 Innovative Healthcare SEO & Digital Marketing Blog Articles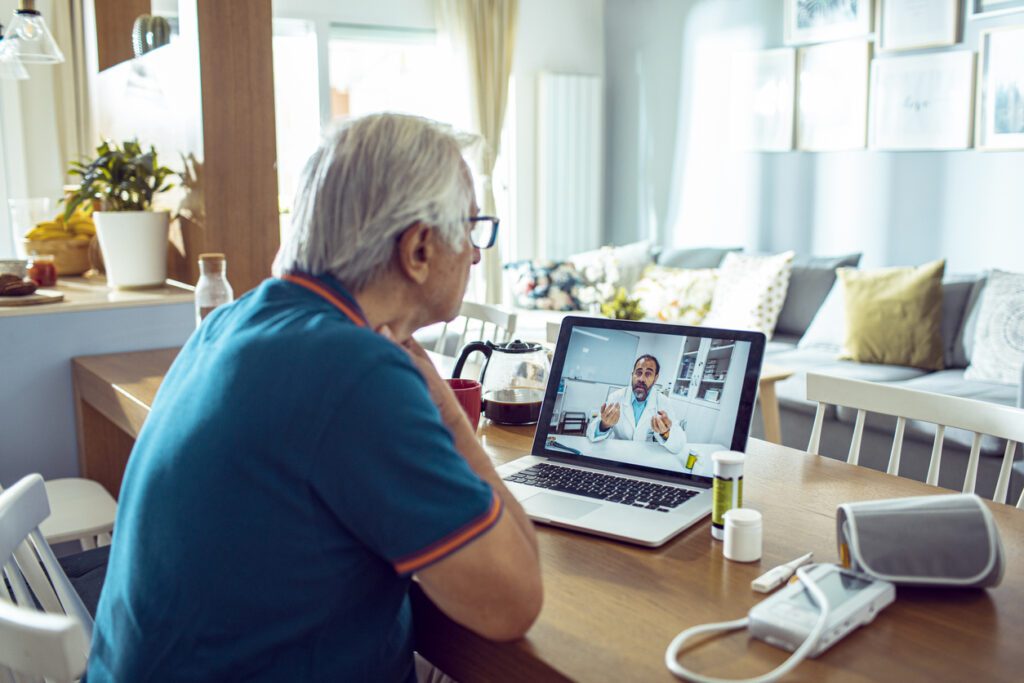 Is COVID-19 over yet? We wish, but not quite. Though change is on the horizon, the pandemic lingers on. As does the demand for telehealth. Out of preference or necessity, many patients still prefer the telehealth option unless an in-person visit is absolutely necessary. Many people are not willing to go back to their primary care provider just yet. In other words, people are on the fence.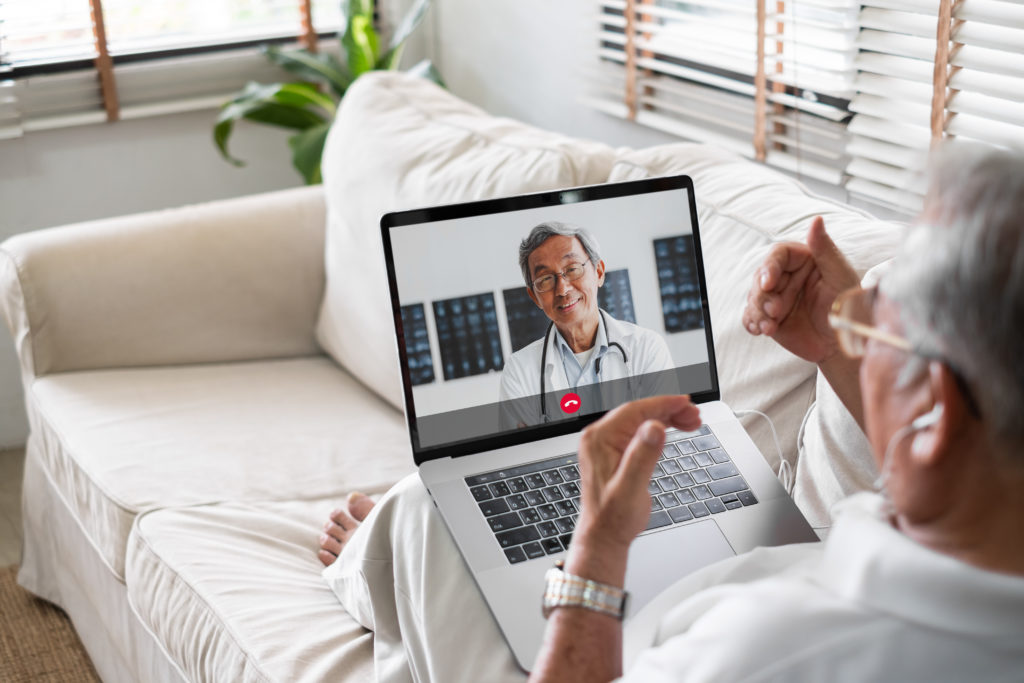 In facing a global pandemic, patients and providers everywhere are being forced to re-evaluate access to healthcare. For patients, the days of personal house calls made by the family pediatrician seem quite distant. Senior care and elective surgeries might never be the same. And for physicians, well—most healthcare organizations are still strictly limiting in-person care on an as-needed basis.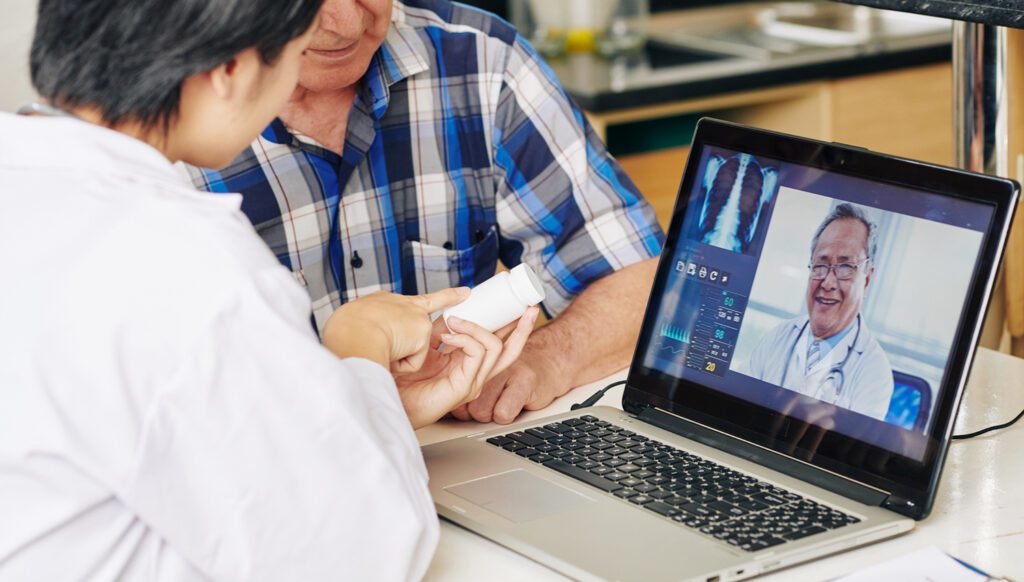 But there are an incredible number of benefits to doctors and practitioners as well. Unnecessary visits can be reduced, or altogether eliminated. Doctors can get more involved with their patients. And, of course, they can reach a wider patient base.
Ready to Rise Up on the Internet?
Fill out the form to get started!