Webinar
How to Attract More Patients with PPC Advertising
Subscribe to Receive Webinar Updates
Get the latest webinar marketing strategies, advice, and tips delivered straight to your inbox.
New to Google Ads? Or maybe you ran a few campaigns and were disappointed with your results?
While it's easy to set up a Google Ads campaign, developing a strategy that reaches your target audience and persuades them to choose your medical practice isn't. If you've struggled to get results from Google Ads, this webinar will help you create high-converting, low cost-per-click Google Ads campaigns.
Watch the on-demand webinar to learn how to develop an effective PPC advertising strategy that attracts and converts more patients.
In this 1-hour on-demand webinar you'll learn the:
Campaigns healthcare marketers need to invest in
Essential elements of successful campaigns
Best practices for healthcare PPC advertising
Top things that hurt campaign performance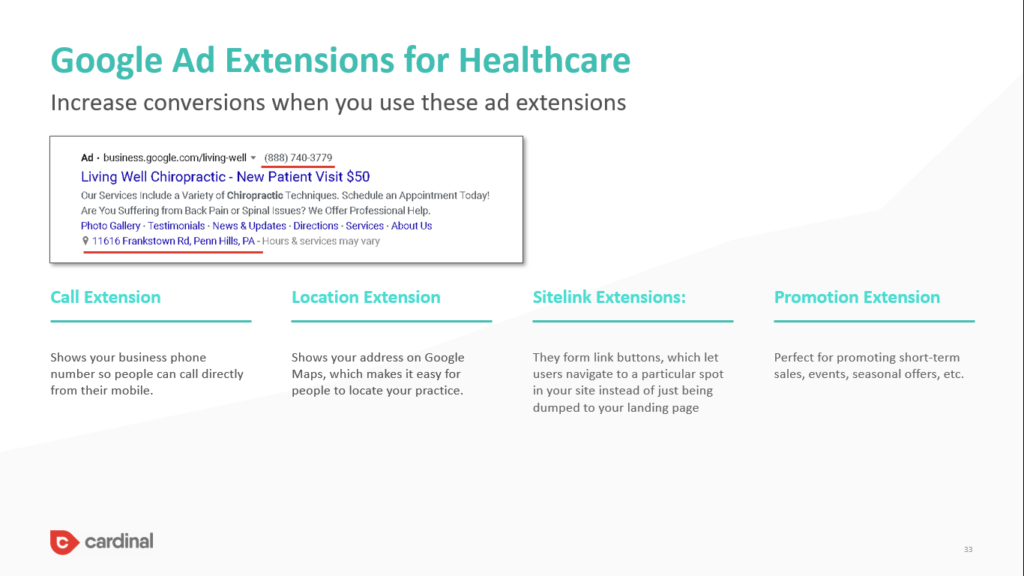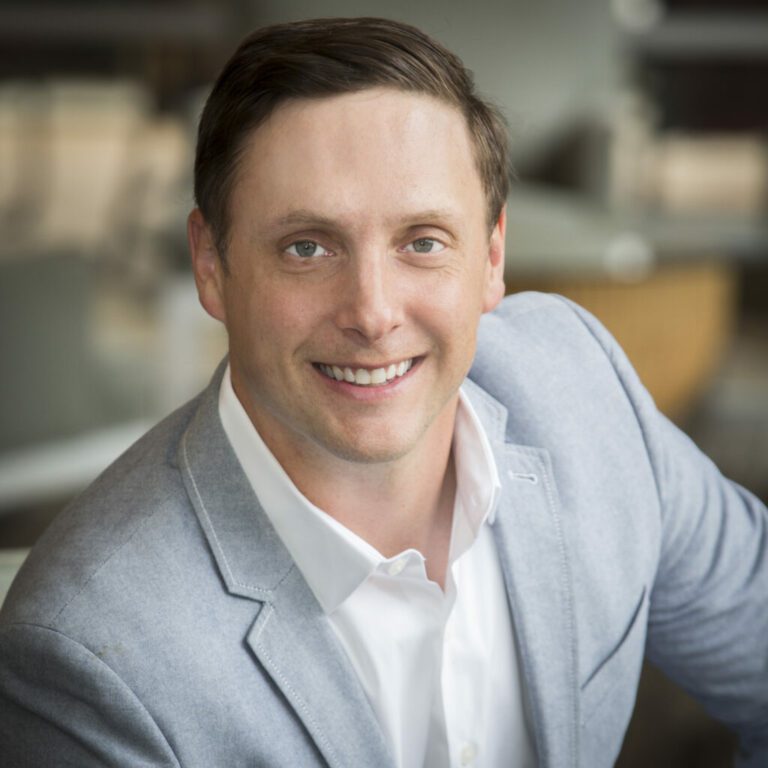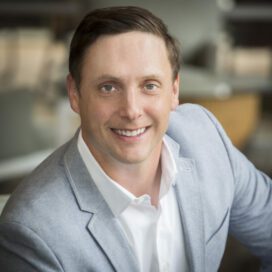 Alex Membrillo
CEO,
Cardinal Digital Marketing
Alex Membrillo is the CEO of Cardinal, a digital marketing agency focused on growing multi-location healthcare practices. His work as CEO of Cardinal also recently earned him the honor of being selected as a member of the 2018 Top 40 Under 40 list by Georgia State University as well as 2015 and 2016 Top 20 Entrepreneur of metro Atlanta by TiE Atlanta.
Clients We Ignite Growth In
What Attendees Have Said:
"It was an honest conversation. No one tried to push a certain product."
"Everything discussed was brought back full circle."
"Best webinar I've listened to
in a long time!"
Who We Are
About Cardinal
For more than a decade, Cardinal Digital Marketing has partnered with some of the most recognizable healthcare brands in the country, helping these multi-location organizations strengthen their brand and broaden their reach through innovative SEO and PPC strategies.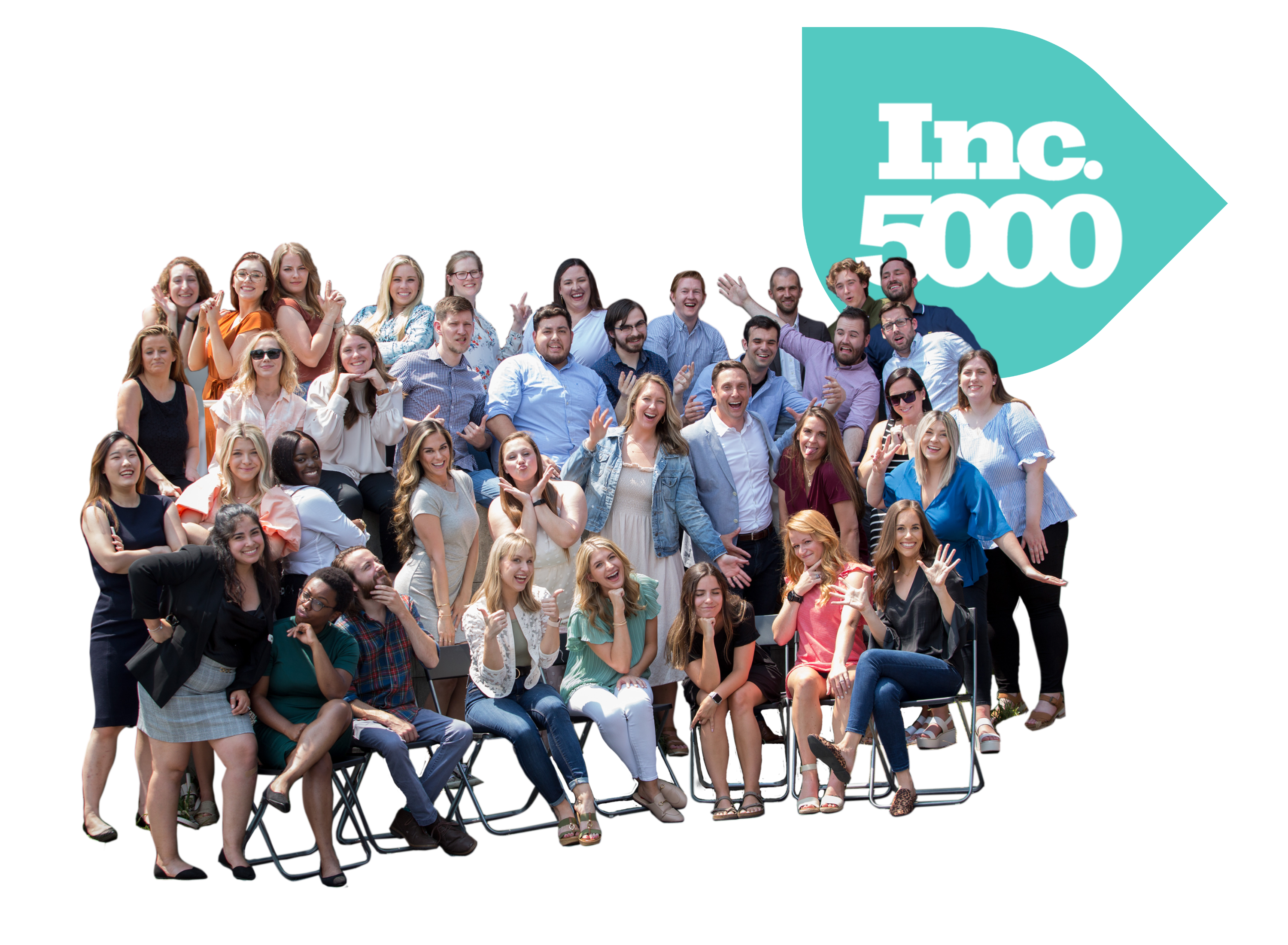 Be In The Know To Grow!
Your Healthcare Marketing Resource Hub
Dive into our blogs, podcasts, videos, guides, and more for deeper insights into the world of healthcare marketing.
Visit Cardinal's Healthcare Marketing Blog
Stay up to date on the latest healthcare marketing trends by visiting Cardinal's healthcare marketing blog. We publish 3-5 articles each month on SEO best practices, PPC advertising, reputation management, and content marketing.
Take a look at these popular articles:
Listen to the Ignite Digital Marketing Podcast
Tune in to the Ignite Digital Marketing Podcast and hear how the world's leading healthcare marketers are growing their medical practices through innovative digital marketing strategies.
Ignite is available on all major platforms: