There are no exact numbers for the growth of neurosurgeons in the country, but it's on a steady incline. According to market research, the neurosurgery market accounted for US$ 4.9 billion in 2021 and is expected to grow at a CAGR of 4.5% from 2022 to 2032. On a related note, the U.S. Bureau of Labor Statistics reported that the demand for physicians and surgeons will grow by 13% by 2026. That said, it's not too far-fetched to expect the neurosurgery space to become more competitive than ever.
Neurosurgeons should have to find ways to improve their patient acquisition strategies via marketing. Market research shows that neurosurgery is not the type of practice that suits traditional marketing methods like TV or radio. With increased awareness of neurological disorders and evolving consumer behaviors, providers need robust digital marketing for neurologists, including high-level strategies like SEO, PPC advertising, Facebook Ads, conversion rate optimization (CRO), reputation management, and marketing analytics.
Neurosurgeons looking to increase their patient base and grow their practice should consider the following strategies:
Website Design for Neurosurgeons
Your neurology website is the foundation of your marketing campaign and will be the first touchpoint for many potential patients. Healthcare consumers are now more tech-savvy and turn to the internet for health information and services. That being the case, well-optimized web design will be your bread and butter for delivering first-rate digital experiences to your patients. Below are the best healthcare web design practices that will help boost your digital footprint.
Optimize Your Website For Speed, UX, and Mobile
First impressions matter, so ensure your neurology website provides a comfortable and intuitive user experience from the get-go. This means sensible layouts and menus, high-quality images, readable fonts, and prominent call-to-actions (CTAs) for guiding patients along your funnel.
In addition, your website must be fast and seamless to make a good first impression. This is relevant because the website bounce rate increases by 32% as page load time goes from 1 to 3 seconds. In other words, potential patients will leave your website if your pages are slow.
Lastly, ensure your neurology website has a responsive design and is mobile-friendly. The responsive design philosophy will ensure the proper display of your healthcare website, whether it's being browsed on a desktop computer or smartphone. When 59% of worldwide website traffic comes from mobile users, you can't afford to deliver poor mobile experiences.
Optimize Key Content for Discovery and Searchability
Most visitors to your website want to know more about neurological disorders and possible treatments. Therefore, your website should have high-quality content that answers people's questions about neurosurgery and your services. This aligns with Google's Helpful Content Update, which aims to reward websites offering helpful, valuable content to readers, not search engines.
In addition, your best and most relevant content should be easy to search for and discover. Patients have questions, and they want answers quickly. If they cannot find what they're looking for on your website, they will leave and go to a competing practice. The last thing you want is to hide key content behind multiple web pages, tons of links, and poorly-designed UX.
Make It Easy for Patients to Choose Your Practice
After engaging patients and convincing them you're the right neurosurgery practice, you should have multiple ways to convert them. For instance, patients who want to come in for a preoperative medical evaluation can complete a short contact form and receive answers from actual specialists. Meanwhile, visitors who wish to speak with customer representatives may use AI chatbots and tap-to-call functions. Finally, invest in patient scheduling software like RXNT, AthenaONE, and DrChrono, allowing patients to book appointments easily.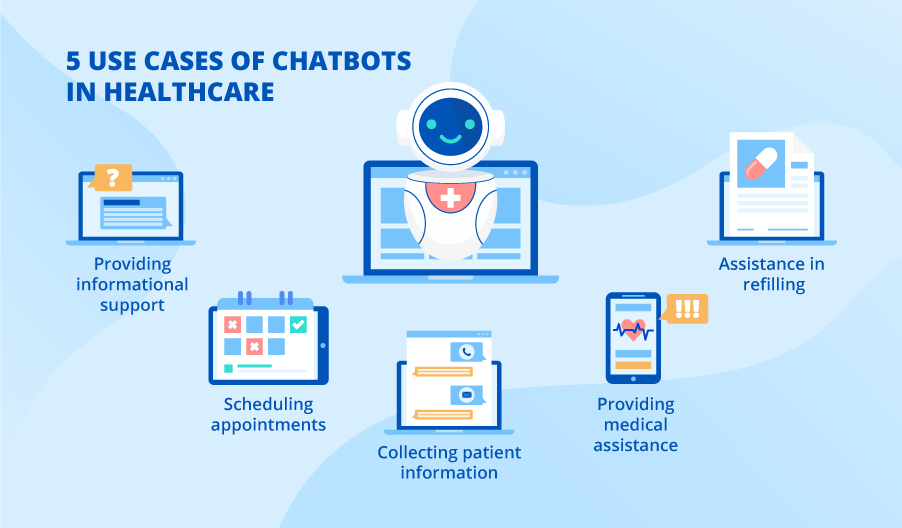 Local SEO for Neurosurgeons
Did you know that 46% of all Google searches have local intent? This means almost half of the search engine users seek local information. This is even more relevant for neurosurgery providers that mainly rely on attracting patients in their local area. Similarly, patients want to work with nearby healthcare practitioners due to time and convenience. Therefore, optimizing for local SEO should be a top priority.
Below are proven strategies that will help bolster your neurosurgery center's local digital presence:
Claim Local Citations & Listings
Claim local citations and listings of your practice. These healthcare directories will allow Google to validate your business information and enhance your online credibility. Look for structured directories such as Yelp, RateMDs, WebMD, Healthgrades, and ZocDoc. Niche-specific local directories, such as the American Board of Neurological Surgery and the American Association of Neurological Surgeons, are also worth exploring.
Optimize Google Business Profile (GBP)
Google Business Profile or GBP (formerly Google My Business) is a free and guaranteed way to improve your local visibility. With over 8 billion searches daily, and almost half of them have local intent, overlooking and not optimizing your GBP listing would be a big mistake. Supply the following information to optimize your GBP:
Name of practice

Website URLs

Address

Hours of operation

Phone number

Email address

Customer reviews

A short business summary

Photos of practice and staff
Also, create FAQs or frequently asked questions that tackle the most common inquiries by patients, such as details about neurosurgery procedures, accepted insurance, and whether you're accepting new patients or not.
Create a Location-Based Keyword Strategy
Local keywords are often high-intent and designed to capture BOF (bottom of the funnel) leads–we're referring to users on the cusp of making a choice. As you create your local keyword strategy, hone in on your unique selling propositions (USPs) and geographical area. Typically, local keywords are:
High-intent, solution-aware

: these keywords are used by someone who knows that the solution to their problem is to visit a neurosurgeon. 

Location-based

: These are long-tail keywords and phrases with location identifiers (e.g., best neurologist in fort worth).
Use solution-aware and location-based keywords that go with specific neurosurgery procedures, like "blood clot dallas tx." The key is to be detailed and granular with your local keywords as much as possible.
Build Geo-Targeted Web Pages
I always advocate using location-specific (geo-personalized) websites and landing pages for multi-location neurosurgery practices. These web pages are location-optimized and designed to capture patients doing a local search. In general, geo-targeted web pages use location-specific keywords that usually include the city or county where your centers are located. Best of all, geo-targeted web pages have custom content, providing personalized experiences that prepare visitors for conversion.
Make sure each geo-targeted page is personalized with custom content. Add high-value content like a map to your practice, FAQs, video content, facility tours, etc.
Google Ads for Neurosurgeons
Google Ads or PPC advertising lets you capture high-value neurosurgery patients at the decision-making cusp (i.e., patients actively looking for neurosurgical specialists). With a properly optimized PPC campaign, neurosurgeons can reach a broader range of potential clients and put their practice in front of their ideal patient demographic.
However, you can't just launch your paid search campaign and call it a day. The worst thing you can do is to leave it on full auto-pilot. Below are some best practices to optimize your Google Ads campaign:
Choose the Right Account Structure
Recent years have forever changed the paid media landscape with automation. While automation has made marketing lives more straightforward, most of us can't help but feel the loss of autonomy. In this case, you should revisit your account structure to maximize the performance of Google Ads.
Your Google account structure lets you control how your ads will be triggered and when you want to display them–resulting in better Quality Scores. While there's no perfect account structure, I always recommend to our multi-location clients to use a hybrid account. A hybrid gets you the best of both consolidated and segmented accounts. Maximized impressions from consolidated ads, while segmented ad groups offer better budget control and precise targeting.
Once you've chosen the proper account structure, next is to optimize your account to take advantage of Google's Smart Bidding feature. Empowering Google's smart bidding algorithm to do its thing is why it pays to go back to the drawing board and revisit your account structure. At this point, experimenting with bidding strategies for optimal results is highly recommended.
Align Paid Search Ads with Search Intent
A winning Google Ads campaign must align keywords along the patient journey funnel. Consumer behavior has changed, and people are more likely to research providers before booking an appointment. This phenomenon is called Google's Zero Moment of Truth (ZMOT). After this, the patient moves slowly through each phase of the buyer's journey.
As such, your PPC marketing team must know how to build a conversion funnel that matches each stage of the patient's journey. A diverse content and keyword strategy must cover each step of your conversion funnel. Your patient conversion funnel will typically include the following:
Upper funnel "problem aware" leads

Mid-funnel "solution-aware" leads

Lower funnel "product aware" leads
Reputation Management for Neurosurgeons
A healthy online reputation is an invaluable asset for any healthcare provider, including neurosurgery. Nowadays, healthcare consumers are more tech-savvy, and 72% of them refer to online reviews when looking for a provider. In other words, potential patients are less likely to engage with your brand if your reviews are poor or non-existent. In many ways, your online reputation can make or break your practice.
Reputation Management Best Practices
A solid reputation management strategy starts with review collection. In this case, the simplest way to generate more patient reviews is to ask people directly for feedback. Train your patient-facing staff members on the best practices of collecting reviews after an appointment. Explain how patient feedback can help improve the overall quality of care. Thankfully, most patients, especially regulars, would happily leave reviews when asked.
Additionally, ensure you have multiple ways to leave reviews, and all should be user-friendly and quick to complete. For starters, you can incorporate short patient reviews, follow-up emails, SMS, and even your website. The key here is to make it easy for patients to leave reviews by giving them options.
Lastly, I recommended investing in reputation management programs such as Birdeye, Podium, and Weave. These systems help you monitor patient feedback across hundreds of websites. If there's a negative conversation about your neurosurgery practice, your marketing team can join in and address the issue.
Video Marketing for Neurosurgeons
With the popularity of video platforms like YouTube and TikTok, video marketing remains one of the best storytelling mediums and a gravely underused marketing tool for healthcare marketing. Like many digital solutions, the healthcare sector needs to be faster to adopt video marketing as part of its overall marketing scheme.
Unlike most content creation methods, video marketing can be easier to produce and less time-consuming. The principal value proposition of video content marketing is that it ties to your efforts to provide first-rate patient experiences.
More importantly, video marketing allows you to send caring and more compassionate messaging, which helps build trust and humanizes your healthcare brand. For example, you can get your neurosurgeons in front of the camera to talk about your services and how patients can access them. You may also create facility tours and unveil new facilities and equipment in video form.
Conclusion
When developing your digital marketing strategy, it's vital to focus on patient-centricity. Healthcare consumers are no longer willing to receive medical care and treatment passively. They want to be able to make their own healthcare choices, highlighting the importance of personalized marketing approaches. The strategies I outlined are a launchpad to help get your campaign to new heights.