Today, more than 34 million adult Americans have diabetes, and an estimated 88 million may be at risk of developing the disease. And that doesn't even include other endocrine such as Addison's disease, Cushing's disease, Hashimoto thyroiditis, etc. With more people impacted by hormone imbalances leading to endocrine disorders, they become more aware of the importance of seeking endocrinology services.
According to market research firms, the endocrine disorders market is predicted to grow by $18.2 billion by 2029. The main catalysts driving this market growth are the rising diabetic, geriatric, and obese U.S. population. Based on these growth numbers, it's fair to expect that demand for endocrinology services and treatments will escalate.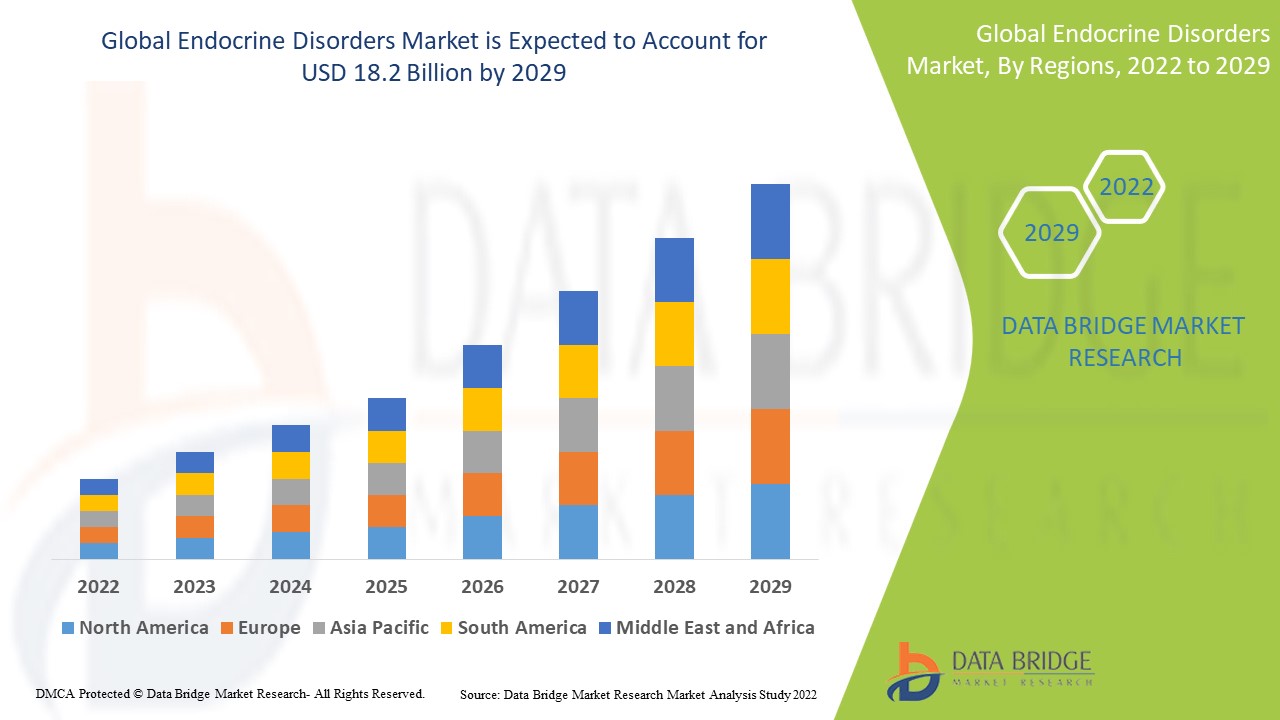 Capitalizing on this growth means that endocrinology practices should bolster their online presence to reach consumers with endocrine disorders. You can accomplish this with a multi-layered digital marketing campaign that includes high-level strategies such as SEO, PPC marketing (Google Ads), Facebook Ads, conversion rate optimization (CRO), and reputation management. Below are some tips to help you get started.
Provide First-Rate Digital Experiences With a Well-Optimized Website
All digital healthcare campaigns start with a website. Your priority is to provide first-rate digital experiences via your endocrinology website. When it comes to endocrinology web design and top-notch user experiences, your goal is to remove the friction from the patient's journey. Audit your endocrinology practice website, map out your ideal user's journey, and you'll likely find several inflection points, including friction points involving your scheduling system, insurance information, and lack of personalized experiences.
By identifying these inflection points, your marketing team will be in a better position to remove friction and provide a more seamless user experience. Below are some ways to optimize digital experiences on your website:
Optimize for Mobile, Speed, & User Interface
According to research, 88% of consumers will not return to a website following a poor experience. Plus, 38% of users will outright stop using a poorly-designed mobile app or website. In other words, a good user experience will encourage consumers to keep interacting with your brand, while a bad one will have catastrophic effects on your practice.
Therefore, your website must be fast, easy to navigate, and mobile-friendly. For example, when 62% of global website traffic comes from mobile devices (not including tablets), you can't afford not to have a proper mobile version of your endocrinology website. It should support responsive design, which means it automatically displays the correct version (desktop or mobile) regardless of the screen on which it's being viewed. Use Google's PageSpeed Insights to evaluate your website's speed performance and mobile-friendliness.
Make It Easy for Patients to Find Key Content
People coming to your website have questions and want answers quickly. The last thing you want is to make them hunt down the solutions to their problems–they could do that or leave your site in favor of your competitors. A big part of providing first-rate experiences is to ensure visitors can easily discover your best content. Avoid burying your best resources and blog posts behind countless menus, poor navigation, and too many links. Make sure your website is searchable as well.
While you're at it, make sure you're regularly publishing high-quality content following Google's recent Helpful Content Update. The update rewards websites that actually create helpful and valuable content for users rather than content designed for search engines. Create different types of educational content, such as explainer videos, FAQs, and information about insurance, pricing, and services.
Streamline Scheduling Process
Customers should be able to easily reach out and schedule an appointment using your website. Remove unnecessary barriers to conversion by using prominently displayed call buttons and chatbots and improve the overall user experience. Furthermore, invest in an online scheduling system to provide a hassle-free way of booking appointments and dramatically decrease phone call volumes.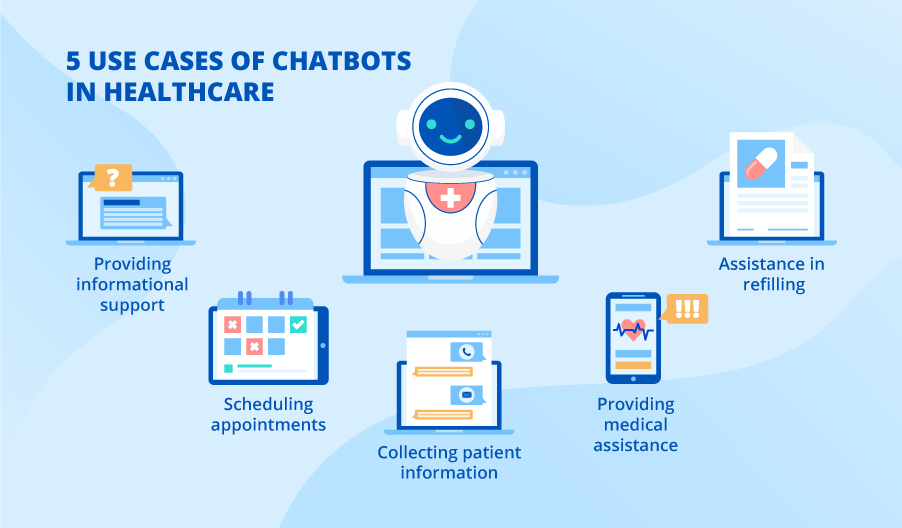 Strengthen Your Local SEO Foundation
Like most healthcare practices, endocrinology is a local service. You rely on attracting patients in your geographical area, while most patients prefer to work with nearby practitioners where it's convenient and with less travel time. Reaching these local patients looking for endocrinology services means you should have a strong local SEO foundation, so your practice will show up on top of the SERPs for location-specific queries.
Optimize Google Business Profile and Other Listings
I've lost count of the times a client failed to claim or optimize their Google Business Profile (GBP). This is a big mistake considering more than a billion people use Google Maps when searching for local businesses. In addition, local companies with GBP listings are 70% more likely to result in in-store visits than those without. It's free to claim and optimize your practice's listing by providing the following:
Practice name

Address

Contact information (phone number, email)

Operational hours

On-site photos of the facility and staff

Links to appointment scheduling

Health protocols (i.e., COVID-19)

A blurb about the practice
GBP listings also have FAQ sections where practitioners can answer some of the most common patient inquiries involving services, insurance information, and pricing.
In addition, ensure you also create and populate listings and citations from various local and national directories, including Healthgrades, Yelp, and ZocDoc. Provide all the critical information about your practice, including your NAP (name, address, and phone number). Additionally, claim your listings for niche endocrinology categories on sites like Endocrine.org and the American Association of Clinical Endocrinology (AACE).
Develop a Localized Keyword Strategy
Take the time to determine which specific local SEO keywords you wish to rank for. However, ensure you align your localized keyword list with your unique selling proposition (USP), the geographical area you serve, and how your patient searches for your services. Typically, local SEO keywords are:
High-intent, solution-aware

: the person already knows an endocrinologist can help them and is ready to make an appointment.

Location-based

: these are longer tail keyword phrases that include location identifiers (e.g., endocrinologist sandy springs).
At first, it may seem challenging to target local SEO keywords, and you'd be right. Instead, try to be more specific with your keywords by honing in on your USPs and target long-tail, location-specific keywords since they have less competition. For example, instead of targeting "endocrinologist decatur ga," you can be more specific and optimize for "graves disease treatment in decatur ga."
Build Localized Web Pages
If you're a multi-location endocrinology group, build a unique localized web page for your locations and affiliates. These custom location pages will help your practice rank for location-based searches. Furthermore, localized websites and landing pages provide a more personalized patient experience.
Build these pages with distinct URLs, location-specific information, and more than 500 words of custom content. Lastly, tie these location pages with your GBP listings, PPC ads, etc.
Leverage Google Ads for Endocrinologists
PPC or Google Ads is one of the most optimal ways to build brand awareness and capture the bottom of funnel (BOF) leads–aka people who are ready to book their appointments. Google Ads marketing, if well-optimized, can quickly capture market share by putting your practice in front of your target audience via the SERPs. These high-intent BOF audiences often have doctor's recommendations to see an endocrinology doctor and are ready to convert.
Use the Proper Account Structure
Modern PPC campaigns are now largely automated, thanks to Google's new smart bidding functionalities. Marketers can now bid more strategically and efficiently than with manual operations before. However, making the most of Google's automated bidding system means using the proper account structure. In our case, we always recommend the hybrid account structure to clients as it brings the best qualities of both segmented and consolidated structures.
On the one hand, you'll benefit from the segmented structure's capability to set tighter budgets and more accurate targeting parameters. On the other hand, the consolidated aspect of your account provides better ad impressions and enables Google's smart bidding system to shine.
Align Your PPC Ads With Keyword Intent
The key to a successful PPC campaign is to develop a funnel-based structure where your paid search ads align with keyword intent along the funnel. Therefore, diversity in your keyword strategy is a must to cover the entire funnel. A full-funnel digital marketing strategy allows you to engage people and nurture those ripe for conversion. Essentially, your goal is to deliver the right messaging at the right time to the right audience.
The said funnels include:
Upper funnel "problem aware" leads:

These users are in the research and discovering solution phase. They don't need or know that they need an endocrinologist, but they know there's a problem (e.g., thyroid issues, hormonal imbalance, etc.). In this stage, you should target keywords like "thyroid imbalance symptoms."

Mid-funnel "solution-aware" leads:

These patients are aware of the solution to their problem but unsure about which treatments to get. At this stage, your content strategy educates readers about endocrinology services and treatments.

Lower funnel "product aware" leads:

These potential patients have doctor recommendations to see a specialist and are ready for their first appointment. For this stage, optimize for high-intent, product-aware keywords such as " thyroid hormone replacement therapy near me."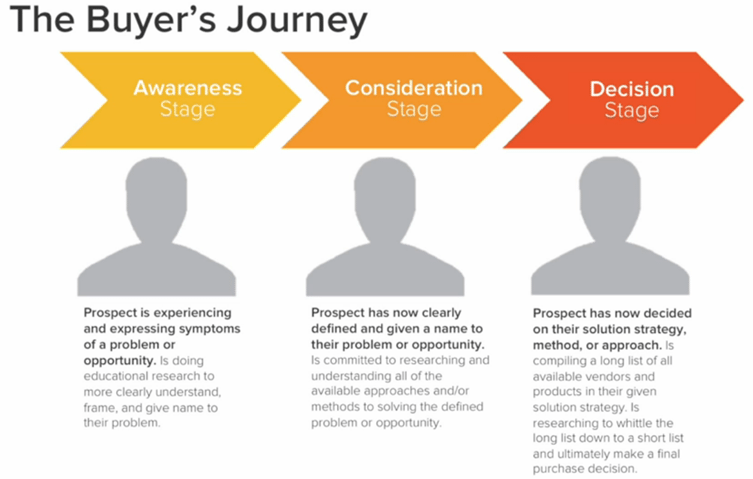 Manage Your Online Reputation
Does your endocrinology practice have a sound digital reputation? Your online reputation can make or break your healthcare business. Local patients prefer to work with providers with an overall positive online reputation. In fact, 72% of patients use reviews and testimonials as a benchmark for evaluating healthcare providers. In this case, you need a proper brand reputation management strategy.
Best Practices to Get More Reviews
Asking your patients directly after an appointment is still the most reliable way to collect reviews. Train your staff on the best practices for requesting patient reviews. Loyal patients and those with a good care experience will be more than happy to provide valuable feedback. Politely ask them for reviews and explain how they can significantly benefit your practice.
Besides that, make it easy for patients to leave reviews by providing multiple accessible ways to leave their feedback. Think of easy-to-complete methods like short patient surveys and follow-up emails. Moreover, it's also a great idea to ask patients to leave reviews via your Google Business Profile due to widespread visibility.
Many practices also successfully used patient-generation platforms like Podium, Birdeye, and Weave. These platforms can seamlessly integrate with your CRM systems (e.g., email, SMS, etc.) which helps by automating the process of gathering reviews. In addition, patient-review generation systems will help you monitor the conversations about your healthcare brand.
For example, if a patient leaves negative feedback, the system will notify your team so someone can engage with the patient and address the issue. The worst thing you can do with negative reviews is to ignore them.
Implement Marketing Analytics and ROI Measurement
In marketing, if you're not measuring, you're guessing. Data-driven digital marketing removes the guesswork from your campaign. Plus, it tells you what you're doing right and what you're doing wrong, as well as what's working and not working on all your marketing pieces. Marketing analytics give you in-depth insights into the patient journey and how they behave and use the data to develop actionable steps.
Below are the best practices to gain insight into your marketing performance.
Centralized Marketing Systems:

A single source of truth for data will enable you to remove organizational silos, allow cross-department data reviews, and integrate systems (e.g., your CRM, Google Ads).

Communication-Driven Marketing Team:

Improved communication will significantly benefit your marketing team as they monitor and optimize all your marketing pieces.

Right Attribution Model:

Data will only make sense when viewed under the correct rules. Choose the suitable attribution model for your campaign, including first-touch, last-touch, multi-touch, and linear.
Conclusion
With stiffer competition and changing consumer behavior, endocrinologists have plenty of challenges to face. With patients greatly influenced by geographical locations and online reviews, endocrinology providers must invest in local SEO, reputation management, web design, and Google Ads to bolster their local digital footprint. In addition, building a centralized marketing system, improving team communication, and using the right attribution model will help you gauge the success of your campaign.