Services
Like everything in life, when investing in a paid search team, you want to know exactly what your money is getting you.
From Part 1: How to Hire a Paid Search Team, you learned what to look for when choosing a company to work with, but, in order to make an informed decision about value, you need more information.
For example, let's say you have a $10,000 monthly budget for a paid media campaign. One agency offers to manage your campaign for 15 percent or your monthly spend while another charges 20 percent.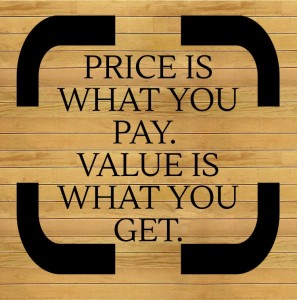 While it's easy to see who offers the lower price, it can be difficult to spot which company is offering the better value.
You will not be able to understand the value until you understand exactly what the agency will do for you. More specifically, how that particular agency plans to run your campaign.
Will they run a program to optimize bids, search for negative keywords, analyze quality score and find the best times of day to run your ads?
If so, that's a good start, but for many agencies that's far from the whole package.
What are the Agency's Core Services?
Some agencies spend a lot of time developing a strategy only to rely on other companies to handle the execution.
You want to make sure the agency you choose has the capability to manage the entire project from strategy to optimization to execution. Like Brittany said, you want a team — not just a 'guy.'
Identifying agencies' core strengths will help you determine if they are fit to handle your company's whole paid media campaign or just a portion of it.
When you are deciding on a digital agency, look for one that offers ALL of the following:
Ad copy writing
Keyword research
Customized reporting
Marketing strategy
Landing page design and development
Call tracking
AdWords audits (to understand the opportunities and challenges in your account)
Social media management
Transparent pricing
Full account access (if they do not offer this, stay FAR away)
How do Agencies measure results?
"What's measured, improves."
— Peter Drucker, widely respected management consultant.
If you are spending more than $3,000 a month on paid media, you need to make sure you are working with an agency that partners with you and takes the time to learn your business model.
Make sure the agency understands your goals and that success is easily defined and tracked. This way, they will not only be able to run the metrics correctly, but they will be able to seek out new opportunities and keep an eye on your competitors.
A professional agency will show you the metrics they use to calculate results, as well as cater to your specific business and create new tracking parameters, if needed.
Remember everything can (and should!) be measured, from cost-per-click to cost-per-conversion to bounce rate. Make sure you have full transparency and access to these metric; this is important to own. Figuring out what works or does not work in your campaign is necessary and leads to consistently improving your results.