To be the best in any business, you have to learn, take risks, and iterate your strategies. Those that fine-tune their marketing strategies are better able to meet evolving consumer needs and grow their healthcare organization.
But where do you start? Healthcare marketers, for their part, have infinite opportunities to grow their medical practices. Should you focus on paid media? Or ramp up content production? What about traditional channels like print advertising? Now, more than ever, the choices can seem overwhelming. The future may feel uncertain but many marketing principles still hold true.
Instead of starting at square one, we can cut out a lot of trial and error and learn from the experiences of other healthcare marketers. That's why I regularly invite industry leaders to sit down with me for my Ignite Digital Marketing podcast.
Below, I share highlights from five top performers in healthcare marketing. One thing that consistently came out in each of their interviews was an authentic passion for the healthcare consumer's experience and outcomes. Each marketer feels excited about improving the lives of their consumers and the communities they serve. I think that speaks to how we should all feel about our careers: excited, passionate, and ready to serve the consumer first.
Chryssa Rich of Primary Health Medical Group on "Really listening"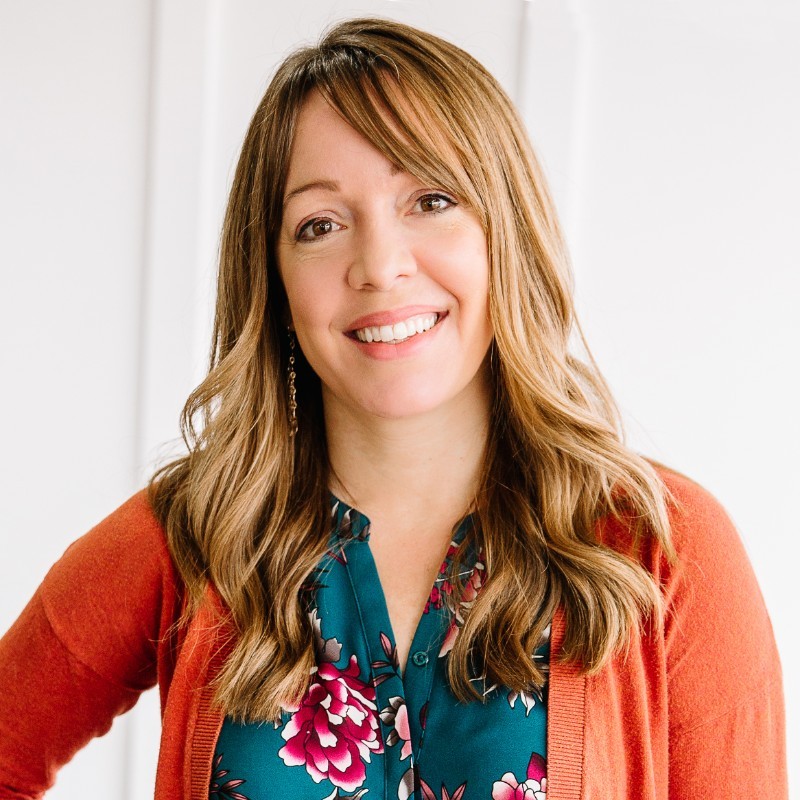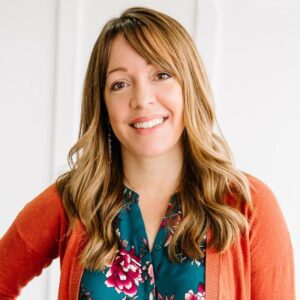 Chryssa Rich has been the director of marketing and communications with Primary Health Medical Group for more than six years. Based in Boise, Idaho, Primary Health specializes in primary care, urgent care, and some specialties. Primary Health has seventeen locations with three more planned to open by 2021.
Chryssa focuses on staying ahead of the competition with a comprehensive marketing strategy. As she says, "you name it, we're doing it." That includes TV, radio ads (in English and Spanish), streaming services, mall and airport banners, mobile display ads, search ads, company swag, and having a presence at local events.
Although Primary Health provides both primary care and urgent care, they strategically focus on advertising urgent care services. Strong brand equity coupled with convenient locations and extended hours makes it easy for patients to choose Primary Health when they need urgent care. "We follow a retail model where we pick high-traffic intersections, corners, high visibility, easy to get into, easy to get out of, really great signage so that people know when we're open and what we can offer." Once they're in the door, that's when representatives refer them to Primary Health's family doctors and specialists based on their needs.
Chryssa's innovation? "Really listening instead of talking about what we want as a medical group and what our providers want as physicians and so on. Really listening to those patients and delivering what the patients need— and being open to the fact that maybe it's not technology."
Primary Health also gets to know their patients and community members on-the-ground at about 35 events a year. They show up at established, well-attended family-friendly events that are free or inexpensive. Examples include Discover Idaho Expos or Kids' Health Expo and events in areas with a large Hispanic population like Fiestas Patrias and Cinco De Mayo. Bilingual staff brings bilingual materials to connect with patients in the way that the patients are most comfortable. Primary Health shows up and holds Chamber of Commerce Luncheons, gives presentations, and more. Part of what makes that easy is having a dedicated event staff and the desire to connect with their community.
Listen to the Ignite Podcast interview with Chryssa Rich, Primary Health Medical Group.
Blair Primis of OrthoCarolina on Innovation and Localized Focus
OrthoCarolina is one of the largest multispecialty orthopedic practices in the United States. It has 35 office locations along the I-77 corridor in North and South Carolina. That includes physical therapy and MRI as well as a few after-hour and all-day urgent care locations. It staffs 1,700 full-time staff with 350 total providers, including 145-150 orthopedic surgeons.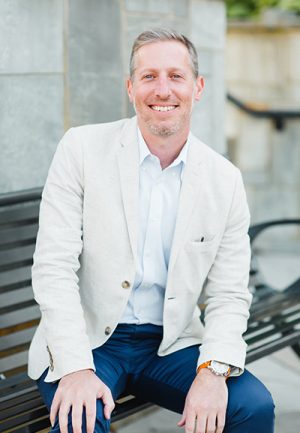 Blair's team's culture and the organization as a whole is centered around innovation, education, trying new things, and acting with an entrepreneurial mindset. Their digital marketing is especially innovative and ahead of the curve; in fact, they were among the first providers to integrate online appointment scheduling.
His team gets really excited about taking the digital data they gather to develop, iterate, optimize, and execute their strategies to reach more consumers. "We can tweak campaigns by demographic, we can tweak it by zip code, it's almost too much data. The reality is we're able to fine-tune and enhance in ways we never were able to do so before, which is super exciting."
Who are they using technology-wise? A tool called Dash by Radix, a physician-led, physician-founded company.
Listen to the Ignite Podcast interview with Blair Primis, OrthoCarolina.
Jennifer Schultz of OU Medicine on Overcoming Technology Barriers
Jennifer works for Oklahoma University Medicine. She's the head of marketing for the academic health system, with Health Sciences Center on the university side and a local nonprofit on the hospital side. OU Medicine is also the only local Level I Trauma Center capable of providing total injury care, from prevention through to rehabilitation.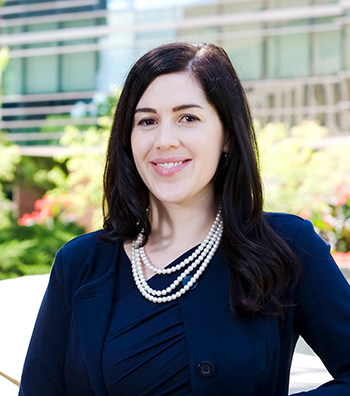 The organization has focused on transforming and integrating these two entities—the university side and the hospital side—into an academic health system. Jennifer and her team have been developing a technological build-out with a content strategy, modern healthcare website, targeted digital strategy, a robust newsroom with a strong digital footprint, outreach opportunities, and more.
Technological hurdles had prevented the implementation of a customer relationship manager (CRM) at first. So, Jennifer focused on developing an electronic medical records (EMR) system to show executive leadership the downstream return on investment (ROI) of her team's marketing strategies. Jennifer believes marketing teams should build strong relationships with Chief Technology and Information Officers to increase team alignment and buy-in. When everyone is rowing in the same direction, it means the patient is getting the best service possible.
"I'm passionate about getting my message to those [patients] because it can be a matter of them getting that second opinion or not. It can be a matter of them getting the screening or not, and those are the things that really make a difference."
Listen to the Ignite Podcast interview with Jennifer Schultz, OU Medicine.
Ben Goodman of CareSpot | MedPost Urgent Care Talks Brand Experience
While Ben is located in Nashville, Tennessee, CareSpot | MedPost has 105 locations in eight states. It offers urgent care, WellCare, and occupational health with a vision to improve how people experience healthcare. In the marketplace, their brand personality utilizes humor, bright colors, and digital tools that make the urgent care experience convenient and efficient.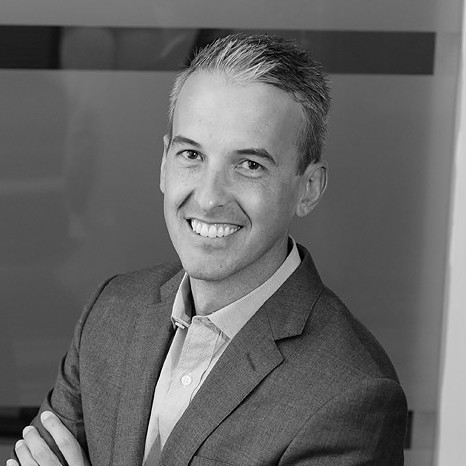 One of the first things that Ben's team had to do in order to establish this type of brand experience was to combine two separate brands: CareSpot and MedPost. He had just a small marketing team, six people, to build a "Frankenstein website" that combined the best of both websites and brands into a single platform.
For anyone who has ever done a website relaunch, you know how this goes: ups, downs, delayed launches, launching at the wrong time, etc. In Ben's case, his site went live twenty-four hours before the medic update came out on Google's algorithm. In the end, the website came out clean, on-brand, and easy to use—something all of us can learn from.
The site's usability makes it easy for patients to book online, which has improved the patient experience. Efficient booking makes sure clinical staff aren't stretched thin, patients can get in and out in a timely fashion, and no information is lost along the way.
"We're delivering a better patient experience. A good patient experience turns into great word of mouth and that is—I would say—the top two ways that we grow."
Listen to the Ignite Podcast interview with Ben Goodman, Carespot & MedPost Urgent Care.
Christina Fleming of Windsor Healthcare Communities on the Power of Traditional Marketing
Windsor Healthcare provides clinically sophisticated post-hospital care and rehabilitation, comprehensive nursing care, long-term care, and specialty programs in nine facilities throughout New Jersey. Christina is Windsor's Vice President of marketing and brings a lifetime of experience to the table.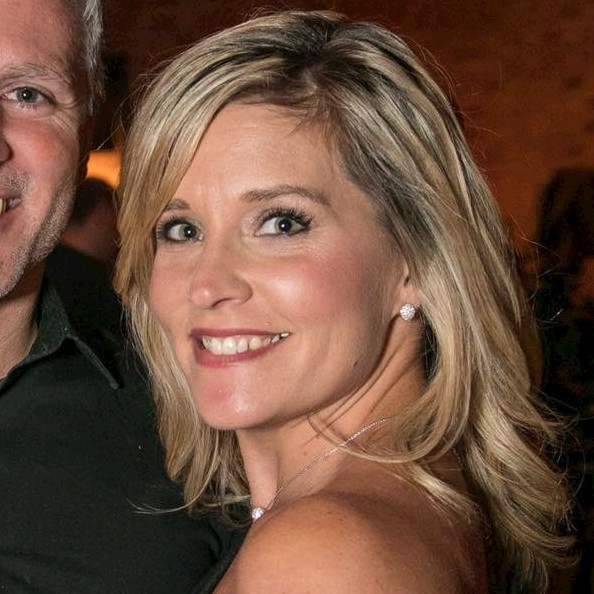 Windsor's goal, in addition to giving excellent and personable customer service, is to build a clientele of physicians and healthcare organizations aligned with Windsor's values and services. One of Christina's first tasks was to unify Windsor's nine facilities under a recognizable, continuous brand and marketing strategy. To accomplish that, she built a beautiful and engaging website, brochures, and digital marketing strategies.
One of her greatest innovations has been a storytelling campaign for short-term patient care. When a patient is ready to go home, they are presented with a personalized t-shirt that reads "Thanks to Windsor Healthcare now I can ________."
Therapists discover what patients are most excited to do after rehab and fill in the blank. The patient is presented with the t-shirt, a photo is taken, and then Windsor shares it on social media channels. Every day, stories are shared with loved ones, community members, and their entire team of healthcare providers. These celebrations power the "why" that motivates Windsor's facilities and providers, stories like: "Thanks to Windsor Healthcare now I can make it to my granddaughter's wedding" and "Thanks to Windsor Healthcare, now I can walk again."
As Christina reminds all of us, "As much as we were talking so much about that digital marketing, we can't forget that traditional marketing and relationship building is a significant piece of the puzzle."
Listen to the Ignite Podcast interview with Christina Fleming, Windsor Healthcare Communities.
Now more than ever, healthcare marketing is evolving rapidly. Take lessons from these leading healthcare marketers and prepare your healthcare organization for the future.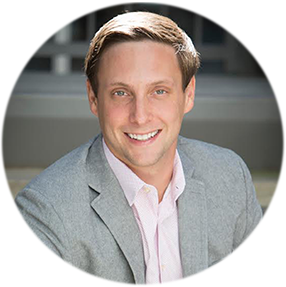 Alex Membrillo
Founder and CEO
Alex Membrillo is the CEO of Cardinal, a digital marketing agency focused on growing multi location companies. His work as CEO of Cardinal has recently earned him the honor of being selected as a member of the 2018 Top 40 Under 40 list by Georgia State University as well as 2015 and 2016 Top 20 Entrepreneur of metro Atlanta by TiE Atlanta, Atlanta Business Chronicle's 2016 Small Business Person of the Year,and the Digital Marketer of the Year by Technology Association of Georgia (TAG).