Our Assisted Living SEO Marketing Agency Is Your Perfect Partner for Attracting New Residents
We create SEO strategies that are engaging and interactive with those who are looking to segue into the next stage of their life

Senior & Assisted Living Clients Who Trust Us

As people get older, they often have health issues that get in the way of them living comfortably on their own and may need professional 24/7 care. However, moving out of the family home and into a new, foreign place can be scary. Therefore, seniors only want the best care from trustworthy, respectable healthcare providers who also give them the freedom to live out their best life.
Having a solid presence on the web is now the differentiator between how trustworthy your assisted living facility is compared to your competitors. However, if you don't know where to start or don't have a strategic digital marketing plan, then it's easy to waste a lot of time, money, and resources trying to figure out SEO on your own.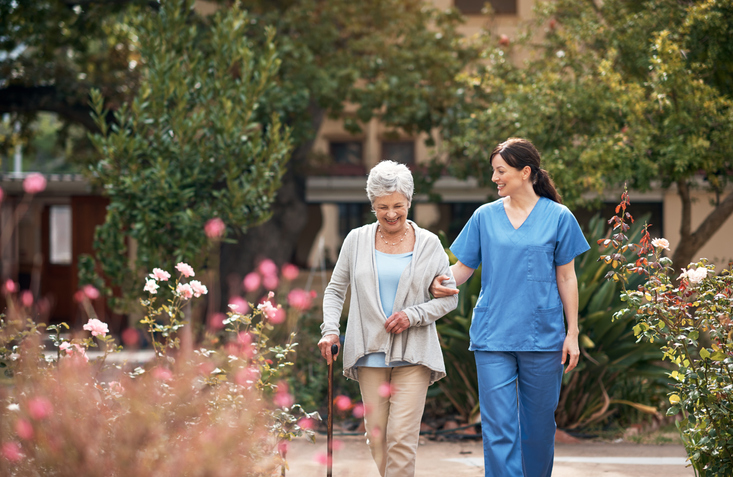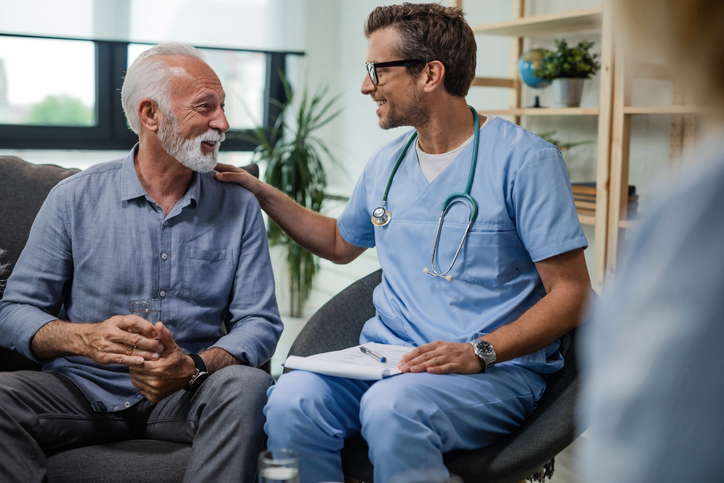 Fortunately, our comprehensive assisted living SEO strategies at Cardinal make sure that residents get the help they need, and in turn you get more heads in beds and revenue making it a win-win all around. That's what makes SEO so powerful and an essential component of digital marketing that no business can afford to overlook.

Get to the Top of the SERP's and Attract New Residents
It's been proven that using the internet to promote your assisted living facility is a cheaper and more efficient way to reach new residents over traditional marketing methods such as taking out a print ad or paying commissions to a referral agency. And in a recent study, 46 percent of people who are online Googling certain keywords to find the information they need can't decipher between paid advertisements and organic search results.
This tells us that a SEO campaign done right is an easy, effective way to get to the top of the SERPs and noticed by the people who are looking for an assisted living facility to move into in the next few months. Let us use our expertise to help you fill those beds and make it worthwhile for those wanting to live out their remaining years comfortably as well as bringing in some revenue for you.
Digital Marketing and SEO For Assisted Living Facilities
People face different health issues every day and as they age or get to the point where they need extended care, they only want to go to the best place to help them feel better and maintain their freedom. As a local senior care facility, you should be at the forefront to helping people live their best life. And since everyone goes to the internet these days for help, information, and advice via their desktop computers or smartphones, it's worth it to at least try digital marketing and dabble in SEO…and be pleased when more residents start moving in. With Cardinal's assisted living SEO experts, we're committed to creating a solid SEO strategy that helps drive business to your senior home and boost your brand awareness.

Igniting Your Growth with Cardinal
Leverage Cardinal's assisted living SEO solutions to grow your resident base.
Here are some of the benefits to partnering with us: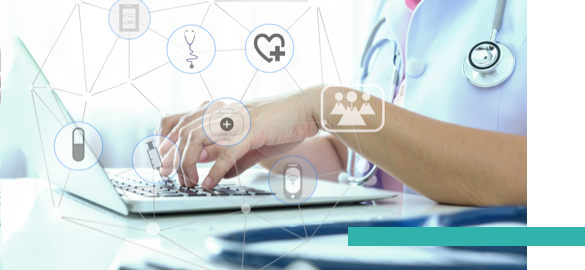 The #1 Spot on Google SERP's
You've worked hard to get your senior home to where it's at, so let's make sure that residents find you easily- and immediately- on Google.
Get More Residents
Sure, increased visibility on the web is great but it's the relationships that really matter. We count success in terms of conversions and keeping the residents who look to you to get the healthcare they need to comfortably live out the rest of their lives.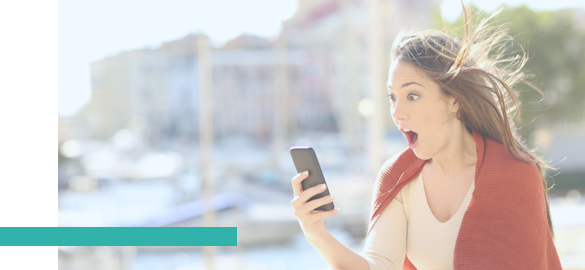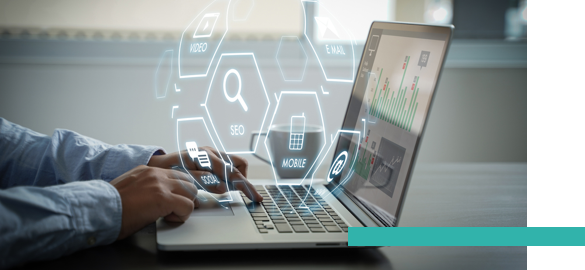 Boost Your Profits
Just like building up your assisted living facility with a great staff, building up your web presence and resident base takes work. We admit that it takes time and money to invest in successful SEO tactics but give it 6 months and you'll be like most of our Cardinal clients who stay with us for years.
Your Thought Partner
Cardinal does more than just boost your ROI through implementing SEO; we're a partner that's committed to your personal growth because we consider your achievements our success. We want to hear from you often and take your ideas/dreams/goals seriously. Cardinal believes that open communication is the key to innovation and growth and want to be a part of it.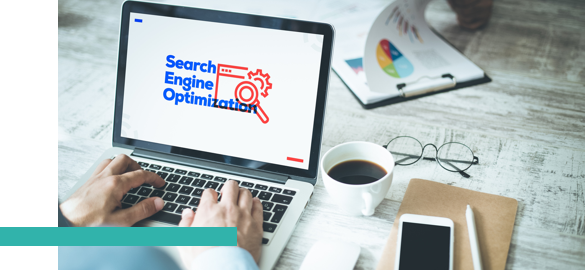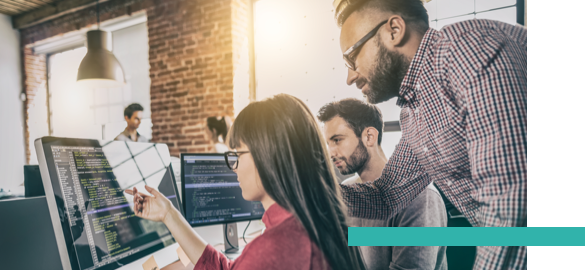 Analytics at Your Fingertips
We take pride in providing you thoughtful monthly reports with relevant KPI's right at your fingertips, but we also provide access to our proprietary software interface with details about your SEO campaigns. Plus, Cardinal's SEO experts are also just a phone call away anytime for updates.
Right in Your Backyard
If your main target demographic is right in your immediate area, then it makes sense to go with an SEO company that knows the culture, problems, and solutions available to help relate to your audience. Fortunately, Cardinal is a locally based SEO company run by experts who understand the region.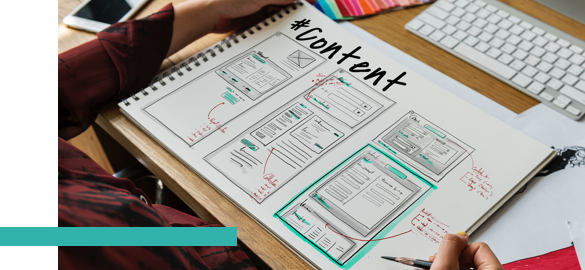 Cardinal Specializes in
Assisted Living SEO Marketing
Cardinal's assisted living SEO marketing experts are skilled at creating customized SEO strategies that are catered to your location. Our focus on search engine optimization, targeted advertising, and increasing brand awareness can be the catalyst to expanding your resident base.
"Cardinal's competitors constantly try to get us to switch to them.
We are not interested in switching."

Cardinal's Proprietary Marketing Technology Benefits:

Fill Beds and Double Your Resident Volume for the Same Spend
Dump the campaigns that don't generate returns. Our AI based marketing platform automatically optimizes towards the campaigns that are driving high value residents.

Executive Level Reporting
Give your bosses the type of analytical reporting that they didn't even know was possible. No longer do you have to report on cost per lead. With Lead Stream, you will now be able to report on the Cost Per Resident marketing…and show the ROI.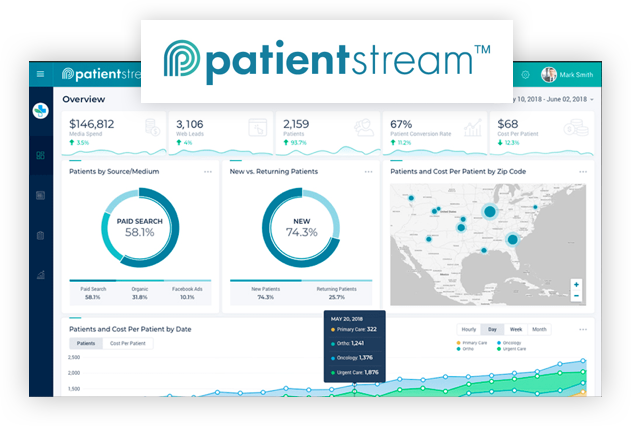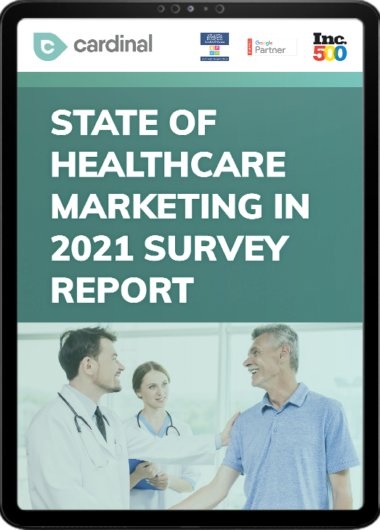 To gain a better understanding of the current state of healthcare marketing, we surveyed more than 100 healthcare marketers and executives to learn how they're navigating the post-pandemic world.
Download the full report to learn their top marketing priorities, challenges, and investments and what you need to do to stay competitive and grow your healthcare organization.
Healthcare Marketing Blog Articles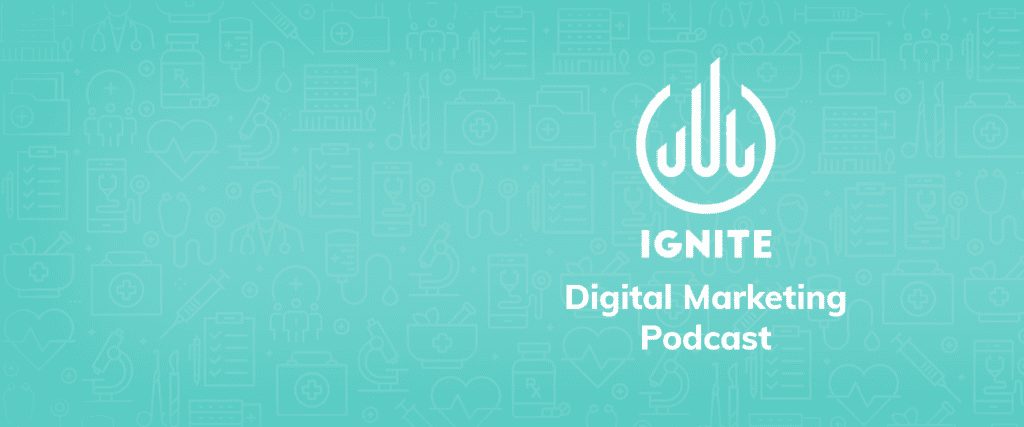 Too often, healthcare organizations waste time and money on the wrong digital marketing strategies. They focus on the wrong channels, use outdated best practices, neglect to test, or chase the latest hyped-up marketing strategy. Here are the top three mistakes healthcare marketers commonly make—over-segmenting their Google Ads account, investing too much in organic social, and halting their SEO investment—and how to avoid making them again.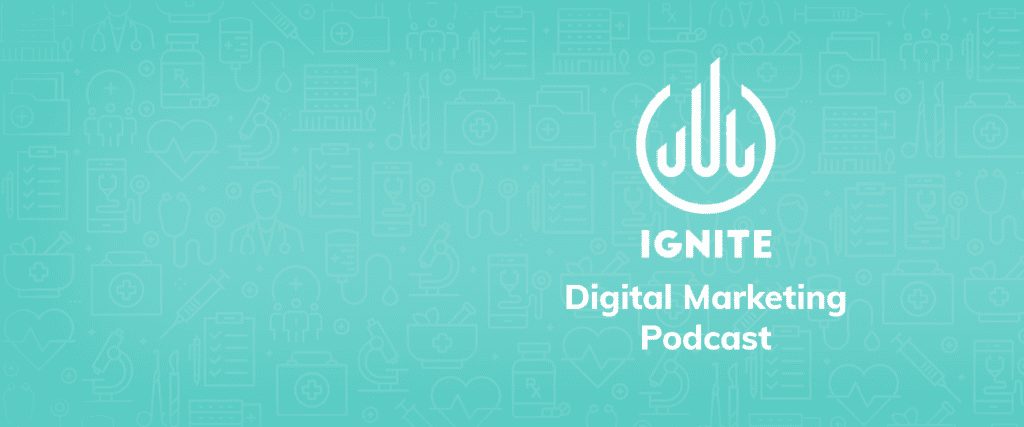 The pandemic disrupted the hospital and doctor referral pipeline, and a once steady pipeline of referrals dried up. While referrals have resumed, the pandemic revealed the vulnerability of relying on one patient source. Our hosts discuss how defining your USP, diversifying your marketing strategy, and exploring other digital marketing channels can replace your referral pipeline so your healthcare organization will never be left in that situation again.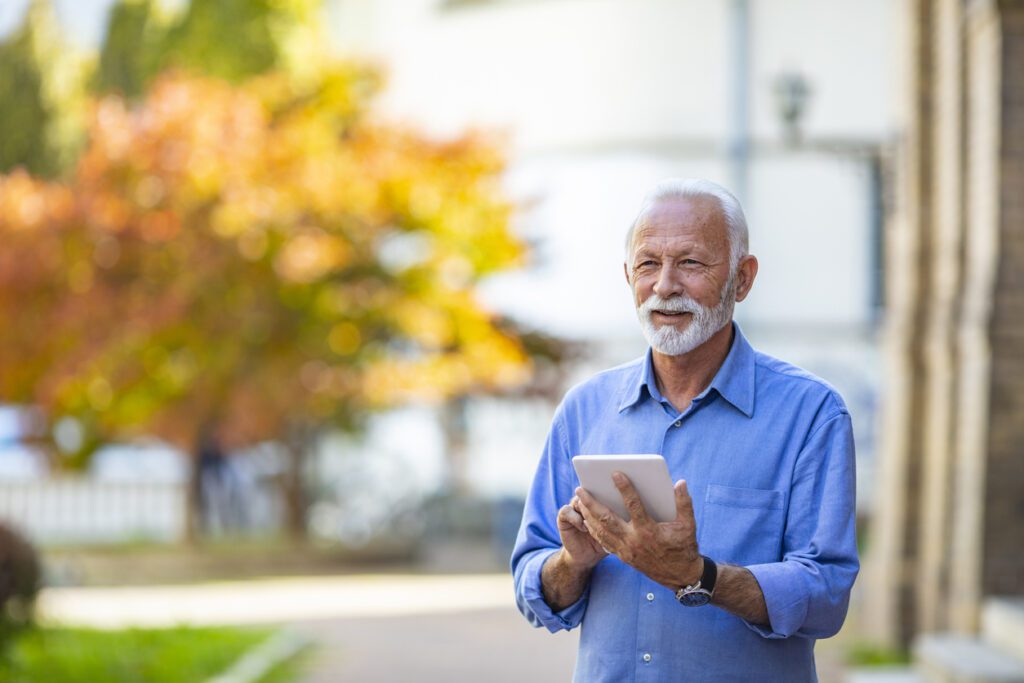 Get lean and get mean might sound like advice you'd get from a fitness coach, but it's pretty good advice for healthcare marketers, too, who have an imperative to reduce patient acquisition costs while still growing patient volume.
Ready to Rise Up on the Internet?
Fill out the form to get started!