Episode Highlights: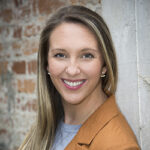 Lauren Leone: "You want to have patients in the door on day one. You cannot start advertising on day one unless you are primarily referral based or unless you're opening a practice as an expansion of an existing one where you can push patients over."
Speaker: Welcome to the Ignite Podcast, the only healthcare marketing podcast that digs into the digital strategies and tactics that help you accelerate growth each week. Cardinal's experts explore innovative ways to build your digital presence and attract more patients. Buckle up for another episode of Ignite.
Alex Membrillo: All right, guys, we're back. Thank you for tuning in last week. I know you all listened to our previous episode on what a new CMO should do in their first 90 days on the job. This week, we're going to talk about how to grow through de novos. What are the main things you need to do from a marketing perspective to get them up and running and generating new patients quickly?
I know a lot of you grow through two ways, de novo and acquisition. Over the last few years, lots of acquisitions because money was cheap. PEE was throwing tons of money into the market. Is it going to be that way? Are we going to do de novos more going forward? I don't know. We've got Lauren Leone here with us on Ignite, our SUV of healthcare marketing. You all already know her. She doesn't need a damn introduction. She's the most famous marketer here in Chamblee, Georgia. We're excited to get going.
When you think about de novos, Lauren, what are the first things you look at? You have some hard conversations with our clients and prospective clients on if you want this thing generating patients, this is what needs to happen. What does that look like?
Lauren Leone: It's not something that happens overnight. The first thing that needs to happen, I say to clients, is the second you sign that lease, once that lease is signed, that's confirmation that that de novo is actually happening, please notify us. Please let us know the address that that lease was signed at, what the practice is going to entail, the basics, number of providers if you know that information, and let us get started, putting out on your website a page for that location, getting a listing set up even if you don't have information on how to book an appointment yet. Just generally, "Hey, world, we are opening a new location. It's going to be at this address. More information to come."
Alex: If providers are saying, do you like to get all the providers, get the photography scheduled, get all that stuff, throw it on the landing page, coming soon, is there anything else they need to do in the prerequisites for that landing page, or it's just, hey, just coming soon and we'll fill it out when we open the doors?
Lauren: I certainly would fill it out before the doors are open because if we want– typically, in healthcare, this can vary by vertical a little bit. About 30 days out, we want to start opening up that online booking for the day that you open. You want to have patients in the door on day one. You cannot start advertising on day one unless you are primarily referral based or unless you're opening a practice as an expansion of an existing one where you can push patients over. This is a truly new office location in a new market. We need to be doing quite a bit of work in advance.
Alex: Let's talk about work because everybody likes hearing the actual tactics. What the hell should we be doing with a new office opening? Is it just Facebook ads? Do we announce it to all of our friends and family? That used to be part of it. Is it still? Is it just run PBC for 30 days? What do we do?
Lauren: You're opening an office because you've done some assessment, and you know that demand exists there, right? You wouldn't be opening an office there if there wasn't a need for your service. Get out and get in front of that demand that already exists. Find the hand raisers. We're talking about the serve. We're talking about the ad space, then the maps, and then the organic listings. Get a presence in all three of those as quickly as you possibly can.
Alex: Leading up to it, you already have the address phone, name, all that stuff. You can get into the directories before it opens. You can start ranking before it opens, throw a bunch of content on a landing page, and then just say, "Coming soon. Book here for whenever we open." You can get your organic and your maps going before it opens so that you have patient demand when it starts and then search ads launched 30 days before.
Lauren: Roughly 30. You don't want to have online booking or phone call booking open too early to the point where a patient, let's say, therapy, for example. I want to see a therapist probably within two to three weeks of my appointment, if not much sooner. Having someone book in a therapy appointment six weeks out is irrelevant. Just consider what is the longest amount of time that your patient may be willing to wait to actually get seen.
Dental, maybe I can book my appointment three months out because I just know I have to go twice a year, so base that timeframe on the tolerance of your patient, their willingness to wait for that appointment, but those paid ads should start at the first day of that window and not the day that you open.
Alex: Facebook ads, anything to do there?
Lauren: Yes. If you're a new brand coming to a new market, you may want to do some upper funnel, maybe just some video explainers. This is who we are. This is what we represent. This is who we service and who we treat, and here's where we're located. It's an FYI. It is not a patient driver. It is a, hey, we're introducing ourselves to you.
Alex: Got you. It's not a patient driver.
Lauren: It is not a patient driver.
Alex: Facebook ads don't drive patients?
Lauren: Facebook ads are part of that patient acquisition. They are not typically a last click. You may have a situation like dental, for example. We have seen Facebook can drive patients, but that's with an established brand that's done a lot of work in the community. There's some recognition behind it. It is not going to be this magic bullet that you launch, and all of a sudden your books are full.
Alex: Agreed. You've talked about running the ads 30 day– well, depending on how long someone needs care prior to them calling, but you're running the ads. You're trying to get a location ranking on Google Maps, et cetera, and ranking and organic. What else? We are now open day one. What do you do? What's the first thing you do?
Lauren: The first patient you see should be receiving a text message after their appointment to ask for feedback and start collecting that feedback immediately. We like to do generally a split between NPS so that you're getting feedback for your operations because you're going to have kinks to work out when you open a new office whether it's front desk or availability or phone or bedside manner, whatever it is. Get that rolling and flowing internally so you can improve on it every day.
Then get the bulk of those text messages asking for reviews, going straight to Google because that's how you're going to get findable and searchable. We're going to set that Google listing up right away, but it's going to have zero reviews until you open. That's just what it is.
Alex: Give me two vendors you really like in the review gen space.
Lauren: We tend to see Podium as a really great option. They have all their integrations in healthcare prebuilt, so check out their integrations page and see if they integrate with your EHR. Then there's some vendors like Birdeye, for example, that will build integrations on a case by case basis. Maybe you're not on the list of integrations that already exist, look for a vendor who's willing to build it for you.
Alex: When you all are choosing technology, please look at who's got the most integrations because you build your own CRMs and EHRs, and they integrate with nothing, and your marketing gets crushed and other things will get crushed in the future, so check that out. Review gen, where does it fall down? Don't we have some clients that will just send a list occasionally and it really needs to be– how do you get it to where it's patient checks out, bam?
Lauren: Think about yourself. I go to the dentist last week and as I'm walking out of that office, that appointment, I'm checking my phone because I haven't looked at it in 45 minutes. Right there on my screen is a push notification that I received a text asking for feedback. I am most likely to engage with that in that moment. Once I get in my car and start driving, I get to work, out of sight, out of mind.
Ideally, you're looking at a time lag of 5 to 30 minutes after the patient is marked as– whatever you use in your EMS to mark them as seen or appointment completed, that should trigger that text.
Alex: It does need to integrate with something. This cannot be a manual upload once a month.
Lauren: No. It's irrelevant. 30 days later, I'm not thinking about how great my dental cleaning was or the fact that my teeth look white and great.
Alex: That's right. You've been going Starbucks for 30 days. Since then, we're back to square one.
Lauren: I need another whitening.
Alex: That's right. Well, you talk about getting ads running and then we talked about review gen, what's the next step? You've got a location or many locations opening. What do you like to hear when a marketing record calls us? What's important to hear that you say they know what they're talking about?
Lauren: Typically, you're going to have a heightened media buy around a grand opening of a de novo, but you're going to hit a stride. You're going to fill the books of those initial providers. Then we're going to be in a scenario where we are running media to align with the capacity needs. You're adding new providers. You're trying to drive a consistent number of new patients while leaving appointment availability for repeat patients to continue coming in for their care.
Just assessing what that ongoing need is once we– that first push is going to be big because the patient count is zero. We've got to get it full but then we need to continue to drive net new month over month. That is how practices grow, how they have the ability to add new providers and scale their efforts, so communicating to us what that need is on a monthly basis so that we can get a media plan together and figure out what the right mix is.
Alex: Monthly basis, not daily being the key?
Lauren: Yes, look, in a super high volume situation. It may be a weekly feed of capacity information, but in most cases especially when you're in de novo, you're just a smaller group at that point. You're looking at that monthly.
Alex: Thanks for joining me on Ignite, Lauren. This is fun. We're going to do a lot more every week.
Announcer: Thanks for listening to this episode of Ignite. Interested in keeping up with the latest trends in healthcare marketing? Subscribe to our podcast and leave a rating and review. For more healthcare marketing tips, visit our blog at cardinaldigitalmarketing.com.